This Terrifying Haunted Halloween Train Looks Like a Total Nightmare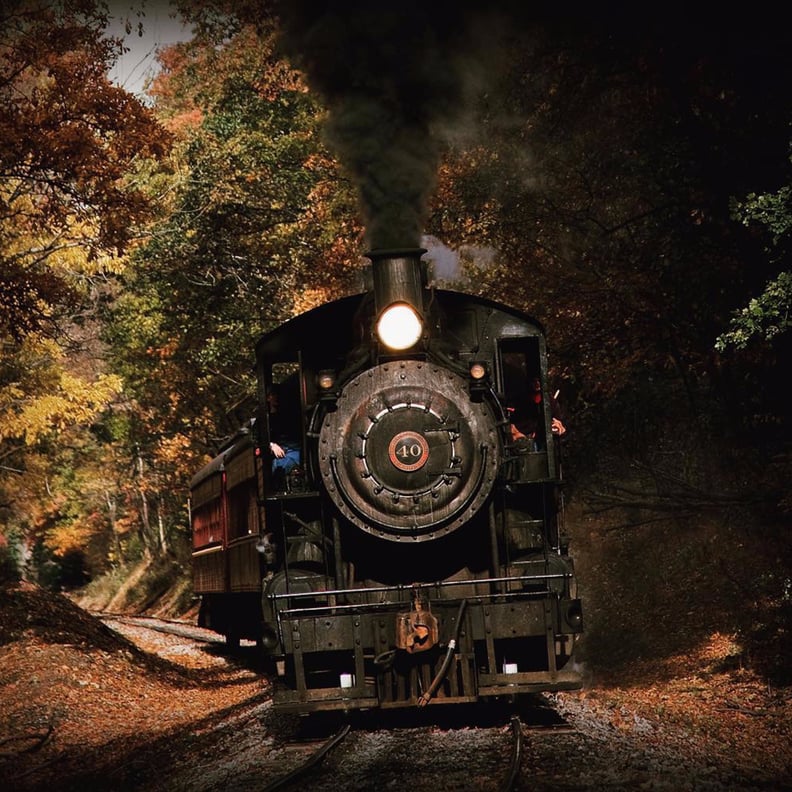 There's something inherently eerie about a) small, old towns and b) trains at night. The combination of the two just seems like a horror movie in the making, which is why the Haunted Halloween train ride in New Hope, PA, looks so creepy.
When the train leaves the station, anything can happen. The site recommends the adventure just for teens and adults — kids should stay behind for this "PG-13" ride. The Haunted Halloween train operates on select dates and times from Oct. 13 through Halloween and is about 40 minutes long per ride. Guests can expect unexpected scares and encounters with creatures that are "sure to frighten the strongest of heart and test the nerve of all on board." If you want to get into the Halloween spirit, this terrifying ride is just for you. See the photos ahead to get a peek at the experience!