Bye-Bye, Bugs! This DIY Ant Killer Gets Rid of Pests in No Time (Without Harsh Chemicals)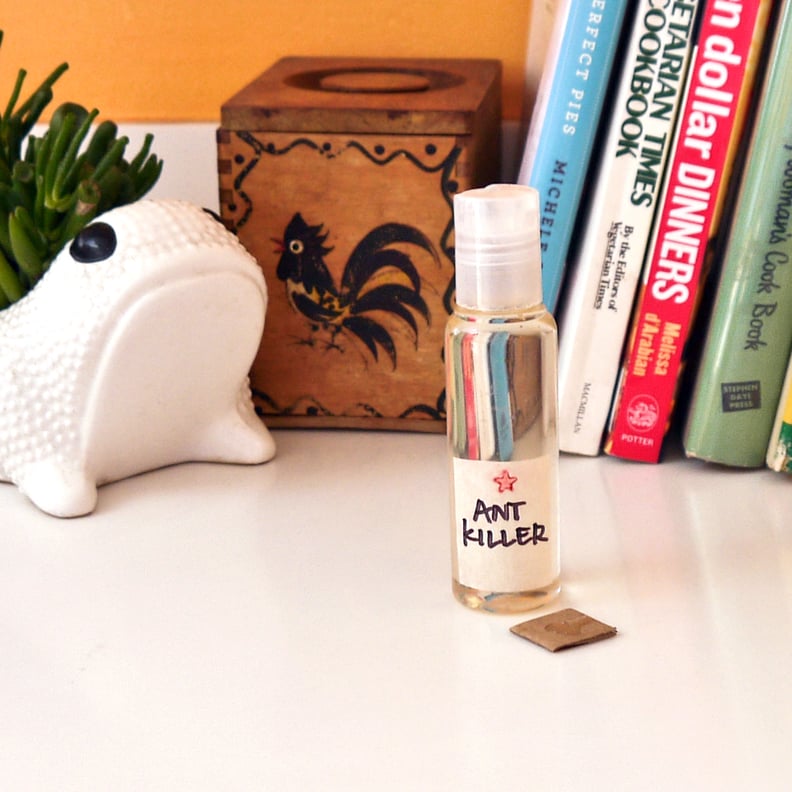 POPSUGAR Photography | Sarah Lipoff
POPSUGAR Photography | Sarah Lipoff
Keep pesky ants away with this easy DIY ant killer that's an eco-friendly alternative to harsh chemicals. This ant hitman attracts pests with its sweet flavor, keeping them out of the rest of your home, and eventually wipes out whole colonies thanks to borax. A natural mineral that is often used as a cleaning booster, borax not only smacks down ants, but it is also safe to use in your home. Read on for the easy step-by-step directions ahead!
What You'll Need:
Small saucepan
Whisk
1 cup sugar
1/2 cup water
1 tablespoon borax
Small plastic container with a sealable top
Directions:
First, clean the area where ants are hanging out. They are often attracted indoors by food and water, so remove any temptations and wipe the area with all-purpose cleaner. This way when you put out your ant killer, it will be the only enticement, keeping ants from venturing further into your home.
Place the water, sugar, and borax in a small saucepan and bring to a boil. Let simmer for a few seconds while whisking to ensure the sugar and borax have dissolved. The sugar attracts the ants, while the borax is taken back to the colony and essentially destroys the queen.
Let the mixture cool, then pour into a small plastic container with a sealable top.
Although borax is safe to use in your home, when ingested in very large amounts, it can be dangerous to humans and furry friends, so take into consideration when positioning the ant killer around your house. Keep everyone safe (except the ants) by only adding a few drops of the pest control to a square of cardboard and leaving near areas where ants are hanging out.
Continue adding ant killer to the square of cardboard until they no longer return.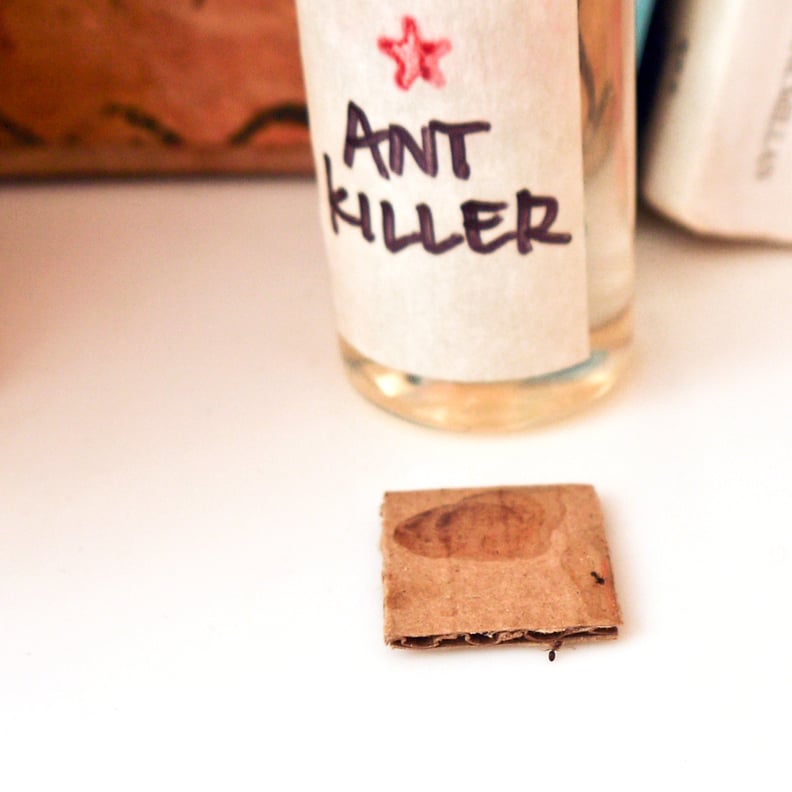 — Additional reporting by Lauren Harano