Homemade All-Purpose Cleaner
This Homemade All-Purpose Cleaner Is Super Easy to Make (and Smells Amazing)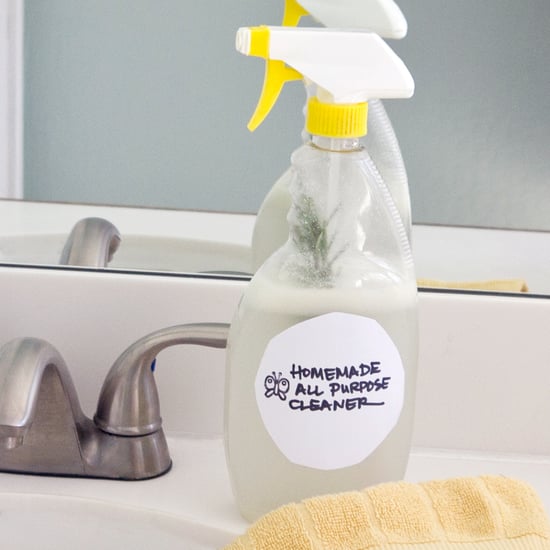 Instead of reaching for one cleaner for this and another for that, this homemade and eco-friendly all-purpose cleaner does a great job on just about anything. From dirty sinks to messy countertops, this homemade cleaner will leave things spotless with borax and deodorizing lemon juice. Borax is a natural grease-buster that also does double-duty as a disinfectant. The addition of vinegar breaks down bacteria, while hydrogen peroxide naturally cleans and shines. Plus, this squeaky-clean concoction only costs pennies per bottle!
What You'll Need:
1/2 cup vinegar
1 tablespoon borax
1 tablespoon hydrogen peroxide
2 cups hot water
Juice of 1 lemon
Sprig of rosemary (optional)
Essential oil (optional)
Mixing bowl
Whisk
Measuring cups and spoons
Spray bottle
Directions:
Gather the ingredients needed for making the all-purpose cleaner.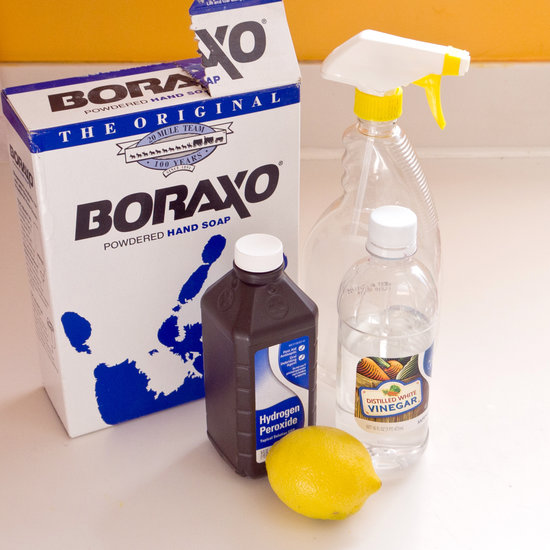 Measure and add borax to a mixing bowl, and cover with the hot water. Whisk until incorporated.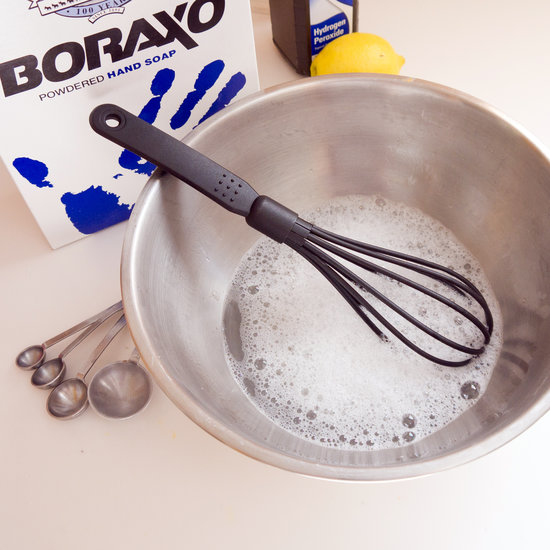 Measure and add the hydrogen peroxide, vinegar, and lemon to the bowl. Give the mixture a gentle stir.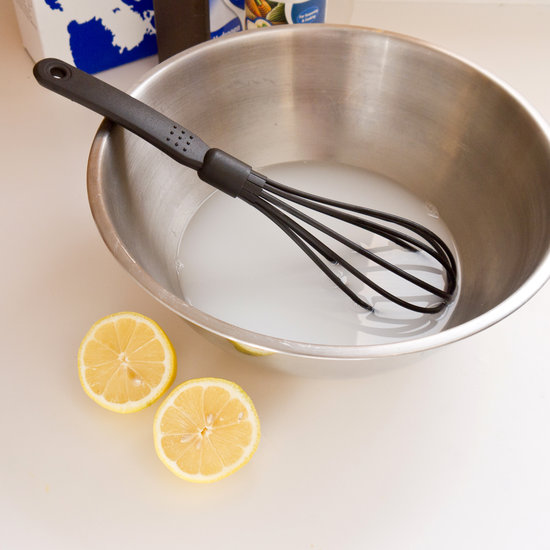 Use a spouted measuring cup to pour the cleaner into the spray bottle and top with a few drops of your favorite essential oil or a sprig of rosemary, which gives the all-purpose scrubber a slight scent. Now you're all set to spray on countertops or sinks and then wipe clean.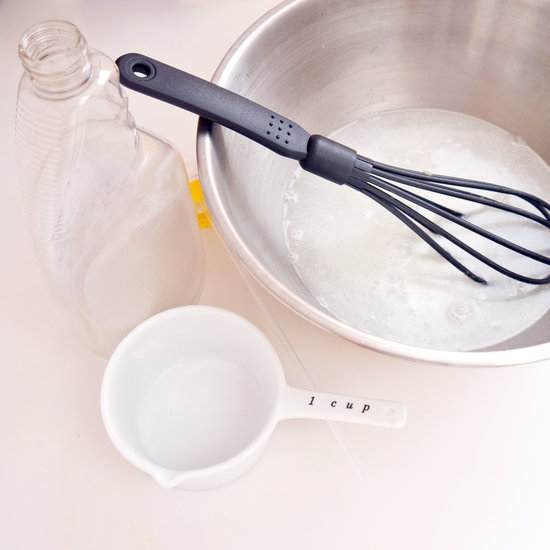 Check out our guide to DIY cleaning supplies for more ideas like this!
Image Source: POPSUGAR Photography / Sarah Lipoff