Shh! Don't Tell Anyone, but This Trick Allows You to Dry Clean Clothes at Home (Without a Kit!)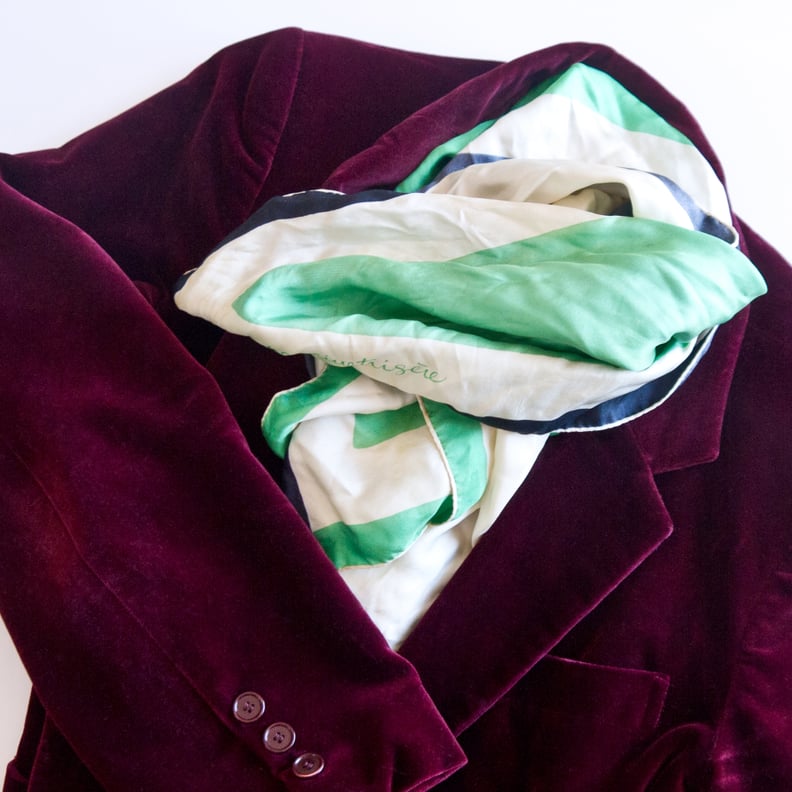 POPSUGAR Photography | Sarah Lipoff
POPSUGAR Photography | Sarah Lipoff
After doing a bit of research on how to launder dry cleaning at home, we came across this smart idea on Pinterest for making your own dry cleaning sheets that refresh and clean your clothes. But instead of reusing a dry cleaning bag that comes with an at-home kit, we decided to put a bit of a spin on things, making it so much easier to refresh your dry-clean-only clothing. And you can personalize this smart hack with your favorite essential oil, making your special items smell absolutely amazing. Really, it's so easy!
What You'll Need:
Small bowl
3/4 cup water
1/4 cup vinegar
1 teaspoon borax
1 teaspoon dry oxygen bleach
5 to 10 drops essential oil (optional)
Zip-top pillowcase cover
Washcloth
Directions:
In a small bowl, mix together the water, borax, vinegar, and dry oxygen bleach, and add your favorite essential oils to the mix, which infuse your clothes with awesome scent. You can also skip that step, and you'll still have fresh clothes. Borax and oxygen bleach are cleaners that will gently buff your clothes, while the washcloth rubs against them during tumbling, and the vinegar helps lift unwanted scents. This creates the cleaning solution for at-home dry cleaning.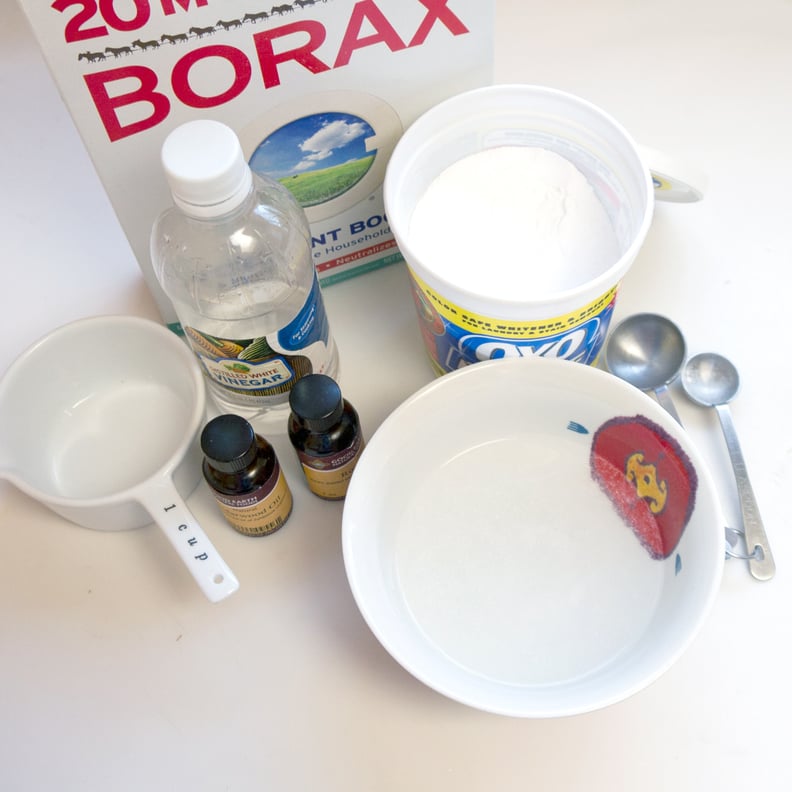 It's recommended to use bags included in at-home dry cleaning kits, but if you don't have one, a zip-top pillowcase cover works in a pinch. You just might not be able to fit bigger items into the case, but it's still a smart way to get dry-clean-only clothes refreshed. Soak the washcloth in the cleaning mixture, squeeze out the liquid, and toss the damp washcloth in the pillowcase along with clothing.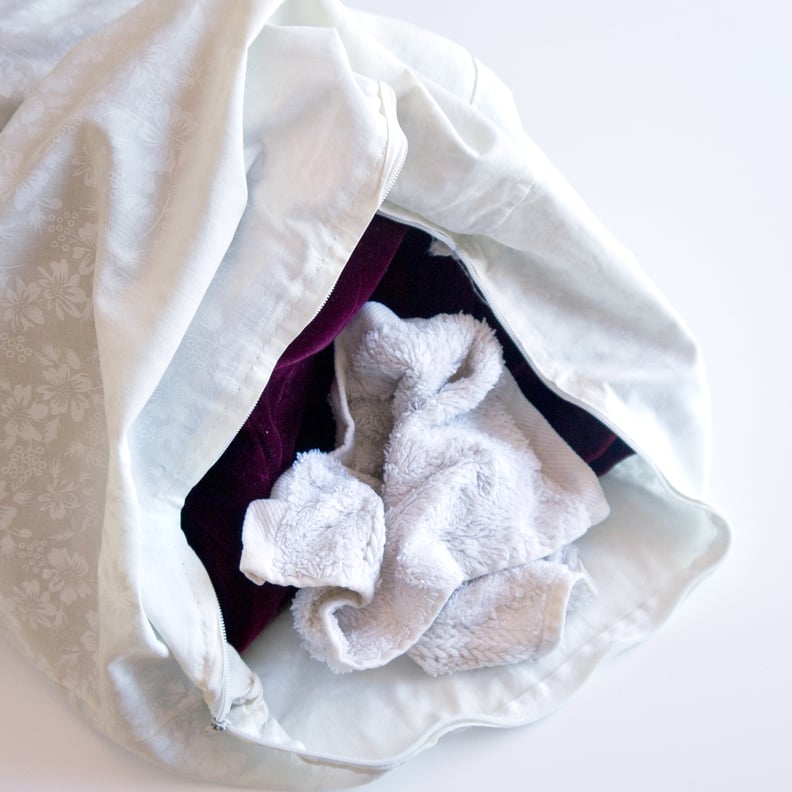 Dry for 30 minutes on high, and then hang dry. Clothes might be slightly damp, which is totally fine. Iron as needed, then enjoy your refreshed clothing — without having to stop at the dry cleaners! If there's any liquid left over in the bowl, store in a sealable glass jar or plastic bag to use later.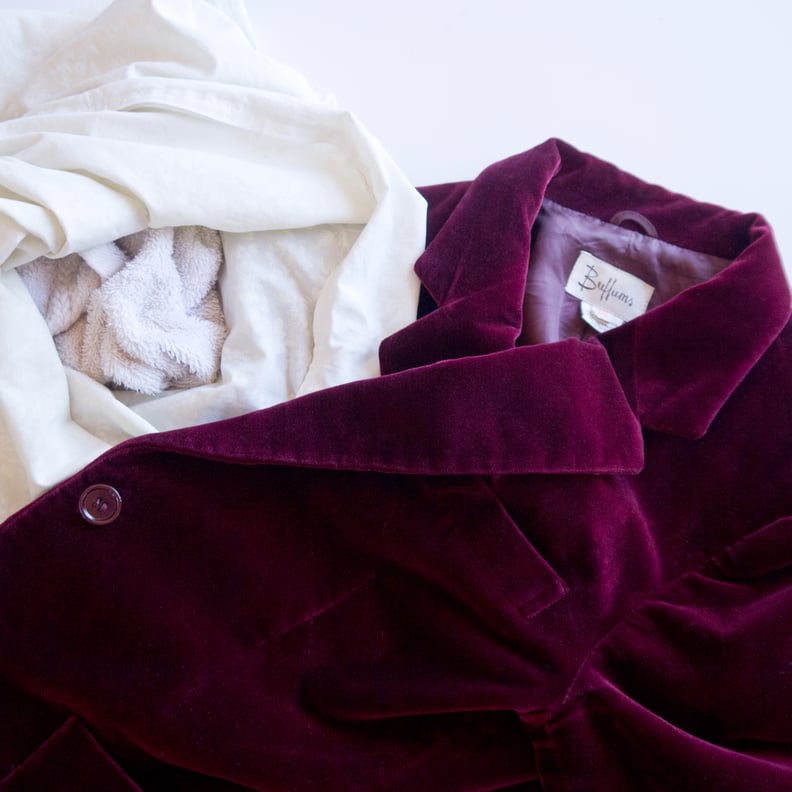 — Additional reporting by Haley Lyndes