This Green Onion Hack Is All You Need If You Want to Grow Fresh Veggies in Your Kitchen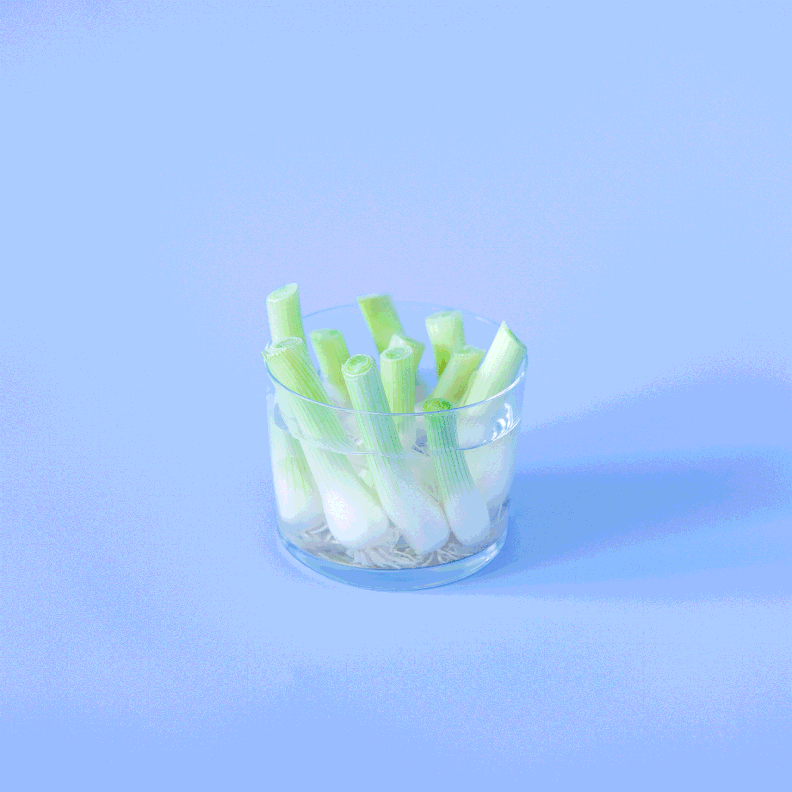 POPSUGAR Photography | Bonnie Mills
POPSUGAR Photography | Bonnie Mills
Save money, skip a trip to the grocery store, and start your own scallion plot in your kitchen that provides fresh flavor whenever you want it. Tasty green onions actually regrow quite quickly, making it a fun kitchen-counter DIY that you're sure to enjoy. And, it's so easy — no potting soil (or green thumb) required! Here's what to do:
The next time you're chopping green onions, hold onto the white ends with the bit of root still attached. Place in a small glass jar, and cover the bases with water.
Place it in a sunny spot, and within a few days, you'll see shoots starting from the scallion bases. Keep the roots covered with water as they grow. After three days, our green onions really started taking off!
After a week or so, you can begin harvesting your green onions. To use, remove a green onion from the jar, cut away the end (just like you did in step one), gently rinse the roots, and place back in the glass container, refreshing the water. They'll keep growing and growing — and growing! We hope you and your new green thumb enjoy!
—Additional reporting by Lauren Harano