Is Macy's Thanksgiving Day Parade Happening in 2020?
Yes, Macy's Thanksgiving Day Parade Will Happen This Year, but It Will Look a Little Different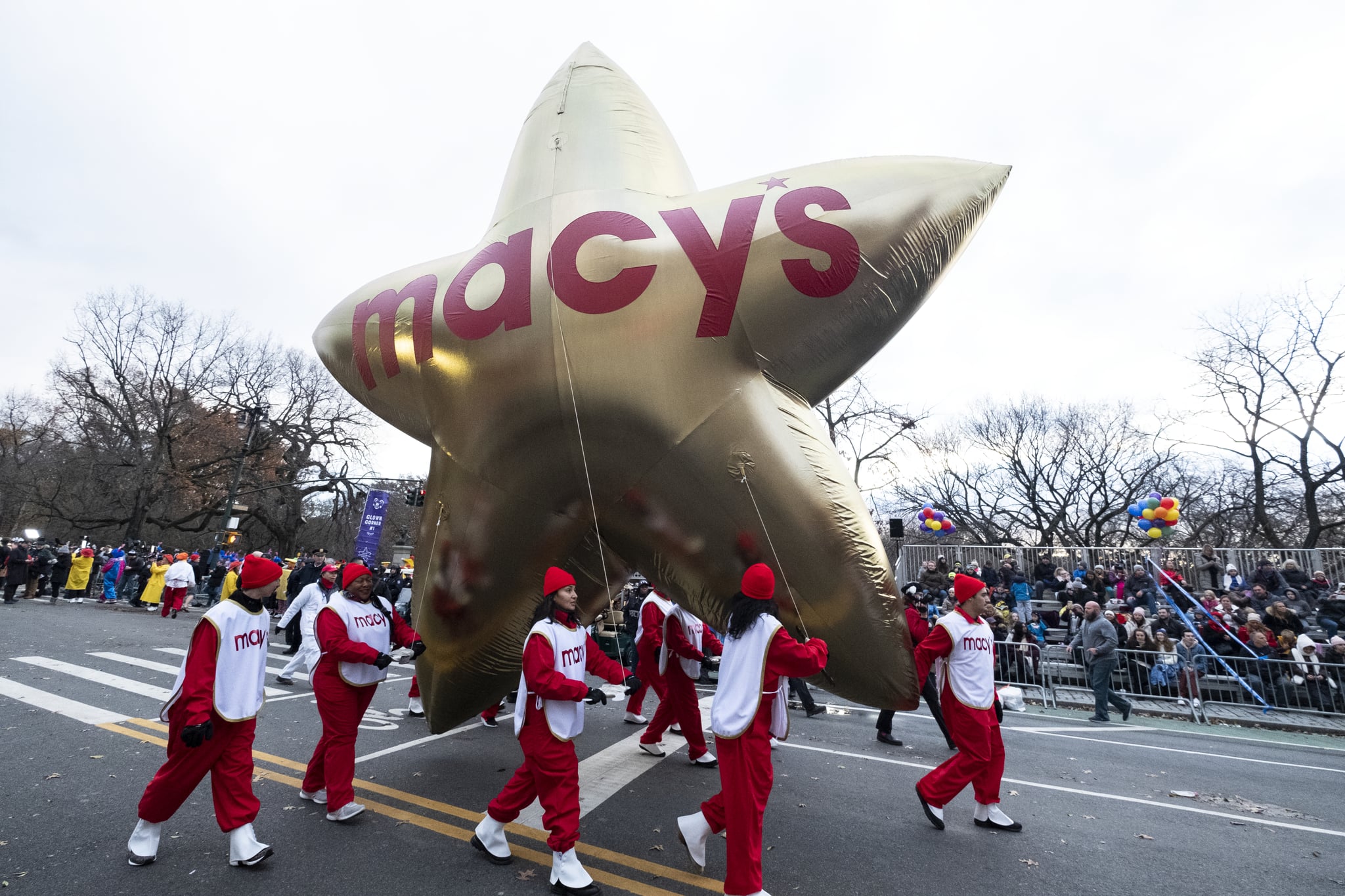 It's hard to think about Thanksgiving without the Macy's Thanksgiving Day Parade — the floats, marching bands, popular performers, and Broadway performances and, of course, that appearance by Santa. But with the ongoing coronavirus pandemic canceling most major public events and health and safety becoming a top priority, will the parade go on this year? The answer is yes — but it'll look a little different.
Macy's announced it will make changes to its popular New York City event due to the pandemic, but the show — in some way — will go on. "For more than 90 years, Macy's Thanksgiving Day Parade has kicked off the holiday season with its signature entertainment spectacle, making it one of the world's most beloved events," the company said on its website.
So how exactly will the popular Turkey Day parade look? While it typically draws crowds of nearly 3.5 million people and 8,000 volunteers, Macy's announced that the number of participants in this year's parade will be reduced by roughly 88 percent. Because they are prerecording some things for the parade, participants will be split up over the course of three days instead of all working in the same place on the actual holiday. And instead of following the parade's usual route, it will be held just in front of Macy's famed flagship store on 34th Street. You can tune in to the broadcast on NBC and Telemundo on Thanksgiving Day from 9 a.m. to noon in all time zones, where you'll be able to see some of the parade's signature balloons, floats, and performances and a special appearance by Santa Claus himself. Performers for this year's parade include Ally Brooke, Bebe Rexha, Brett Young, Dolly Parton, Karol G, and Keke Palmer, among others.
New York City Mayor Bill de Blasio said in a recent press conference: "It will be a different kind of event. They're reinventing the event for this moment in history, and you'll be able to feel the spirit and the joy of that day on television, online."
Macy's said in a statement that, when it comes to the giant balloons we're used to seeing in the parade, an "innovative, specially rigged" group of vehicles will fly them instead of handlers. And for health and safety measures, all of the parade's participants must practice social-distancing guidelines and wear face coverings. "The safety of participants and spectators is Macy's number one priority and this year's 94th Annual Macy's Thanksgiving Day Parade celebration will be produced solely as a television event allowing millions of New Yorkers and the nation to safely experience it from the comforts of home."
You can watch the parade on TV or on NBC.com if you have a basic cable subscription. If you don't have a basic cable subscription, Macy's is partnering with Verizon so people can stream the parade on Verizon's YouTube channel.