11 Insider Tips For Throwing the Ultimate Las Vegas Bachelorette Weekend
Mandarin Oriental Las Vegas
Mandarin Oriental Las Vegas
Celebrating the days and weeks leading up to your wedding day can be stressful, but throwing a bachelorette party should be a way to let loose and have fun before officially tying the knot. Las Vegas is one of the most popular places in the country to celebrate this huge milestone. Las Vegas can get oppressively expensive, but there are ways you can mitigate costs and plan the ultimate bachelorette party in Sin City.
01 Book your hotel at least three months in advance
Make sure you contact the events manager at the hotel before you even think about booking and let them know that you are planning to hold a bachelorette party at their hotel. If anyone in your party has a large social media following, be sure to let them know about that too. Hotels love word of mouth publicity and, you never know, it might get you some sweet perks! If not, make sure to let them know your needs so they can ensure everything is perfect upon your arrival.
02 Hire a limo
Although most people are opting for black cars and Uber these days, limos are still a big business in Las Vegas. Getting one to come and pick up your crew at the airport is relatively inexpensive since there are so many services to choose from. A quick online search will bring up the many options or you can always ask the events manager at the hotel you booked.
03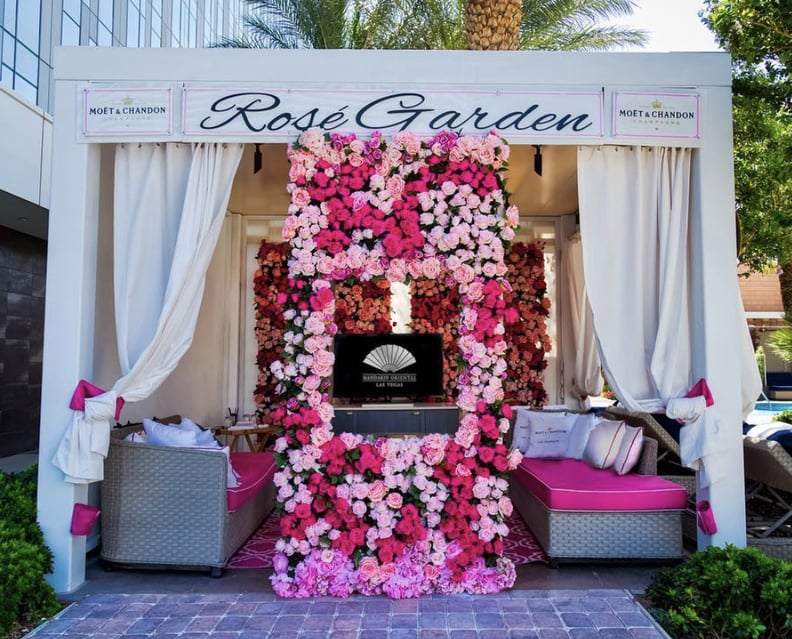 Plan the ultimate pool day
Depending on what you are looking for, there are huge pool parties at places like XS at Encore or more intimate locations like Mandarin Oriental, where you can rent a rose cabana for the day. The cabana, which is covered in pink roses, screams bachlorette party and is totally affordable when split between a handful of friends. Plus, you have some pretty memorable photos surrounded by Champagne and pink flowers.

04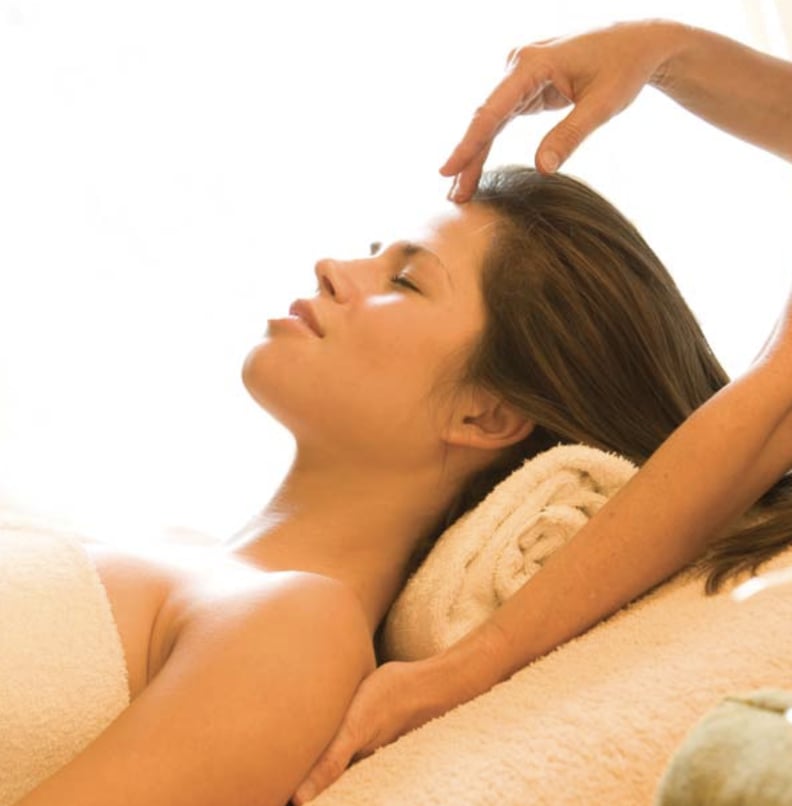 Book an appointment at a hotel spa for a great day activity
Las Vegas is all about nighttime entertainment, so the spas get overlooked quite a bit. The Strip is actually pretty dreary during the day, but it comes alive at night. So avoid the oppressive heat and plan a spa day for your girlfriends. You don't have to do everything at the hotel where you are staying. In fact, some of the best spas are at other hotels, and there are some pretty amazing package deals even if you aren't staying at the hotel. The spa at Wynn Las Vegas allows guests who are not staying at the hotel. Definitely call and let them know you are a group celebrating something special to see if they can set you up with a deal on day passes and treatments. You can also find day passes for nonguests at Treasure Island, Caesars Palace, and Bellagio.

05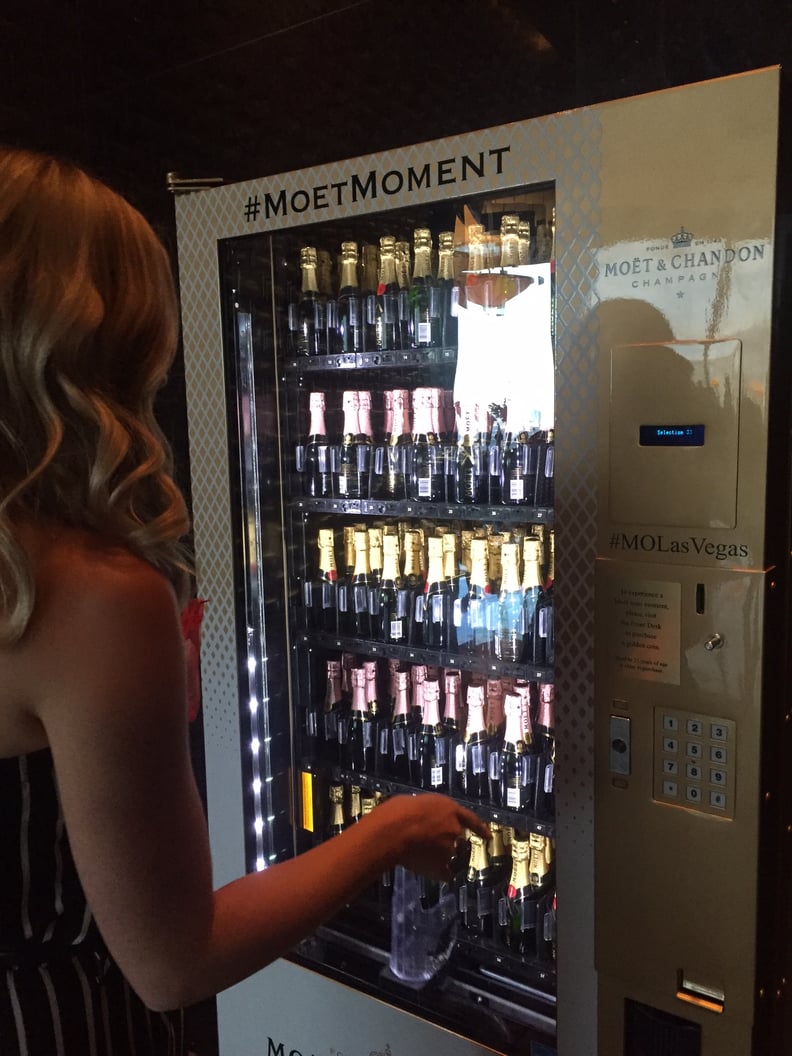 Make it Champagne-themed
Weddings are all about celebrating, and what better way to celebrate than with a Champagne-themed day? Mandarin Oriental has a Champagne vending machine in its sky lobby bar where you can buy a token from the front desk and sip on your very own bottle of Champagne. Stop by the Cosmopolitan for a drink in its gorgeous chandelier bar. You are completely enveloped in crystals and there is no better way to get the evening started than toasting with a glass of Champagne.
You also can't miss Fizz; it's a bar that's completely dedicated to Champagne and it's conveniently located in Caesar's Palace right next to their main stage. So if you are planning on taking in a show, whether it's Mariah Carey or Celine Dion, this bar is perfectly located for a preshow glass of bubbly.
06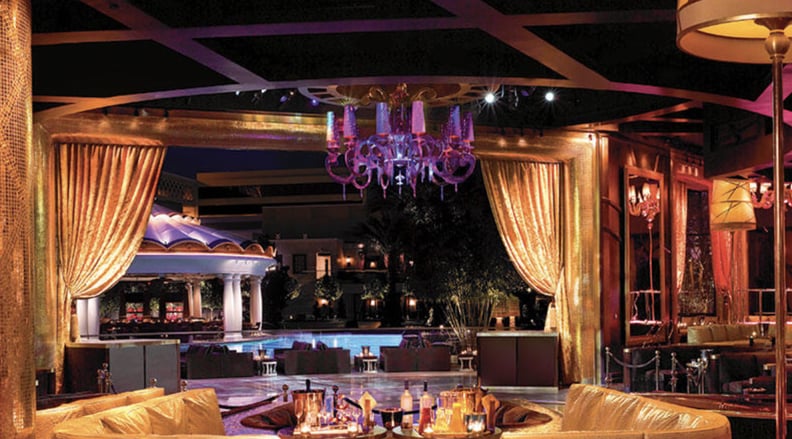 Plan your big Vegas night out
Most of the time when planning a bachelorette party, a night out on the town is an absolute must. If you are trying to keep things low budget, there are plenty of ways to do the iconic Vegas nightlife for less. According to Vegas.com, Mandalay Bay has a cool experience at Foundation Room, which is on the 63rd floor, so it has great views of the Strip at night. There is also ladies VIP bottle service that is much less expensive than other Strip nightclubs.
But if you do want to go all out, check out XS at Encore. It usually has very famous DJs playing almost every night of the week. It's pricey even if you don't have bottle service, as drinks can be up to $20 each. Make sure you check out social media, and Twitter in particular, for promoter contact info. They are everywhere in Vegas and can get you on the VIP guest list, which gets you free entry and lets you avoid the long lines.
07 Explore outside the Strip
There are many options outside the Strip that can both save money and allow for a cool day trip. You are close to the Grand Canyon and it's a great add-on if you want to extend your stay and take advantage of being in close proximity. Note: this isn't a day trip. There are other awesome day trips to to Fremont Street in downtown Las Vegas, which gives you a glimpse into what Vegas used to be years ago.
08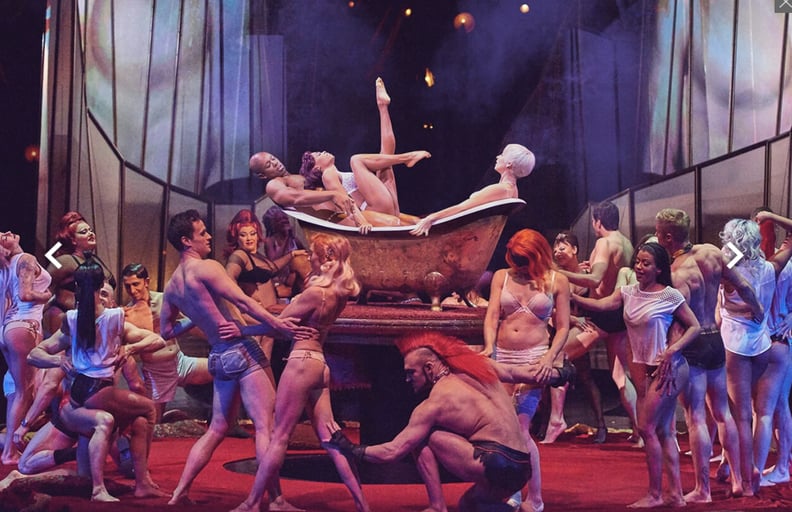 Take in a themed show
Keep things sexy with some of the sexiest shows on the Strip. They can be expensive, so see if there are any group rates before booking individual tickets. Magic Mike and Thunder From Down Under are the obvious choices, but Cirque du Soleil has a cool show called Zumanity that's R-rated but also classy and perfect for a bachelorette night out.

09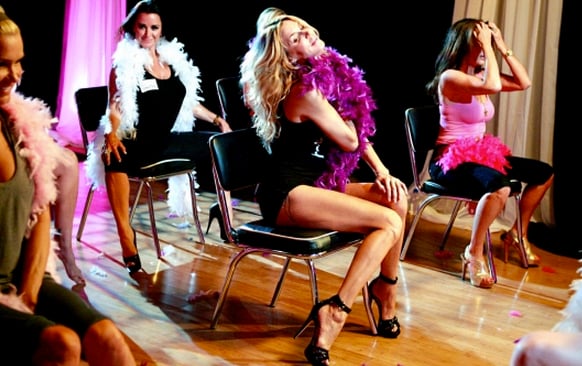 Learn to be a Vegas showgirl
There are actually places on the Vegas Strip that offer burlesque classes. This is a fun group activity and totally on theme for a bachelorette party in Sin City. If you want a Vegas classic, try out X Burlesque University at Flamingo, which is a staple Las Vegas hotel, or Stripper 101 at Planet Hollywood. Stripper 101 provides group rates and even has a special program for bachelorette parties.

10 Take advantage of bottomless brunch
Let's face it: bachelorette weekends can get extremely pricey, but you can get the most bang for your buck at some really cool brunch places on the Strip. Mandalay Bay and The Venetian have great options and both are cool hotels to explore after loading up on great food and mimosas.

11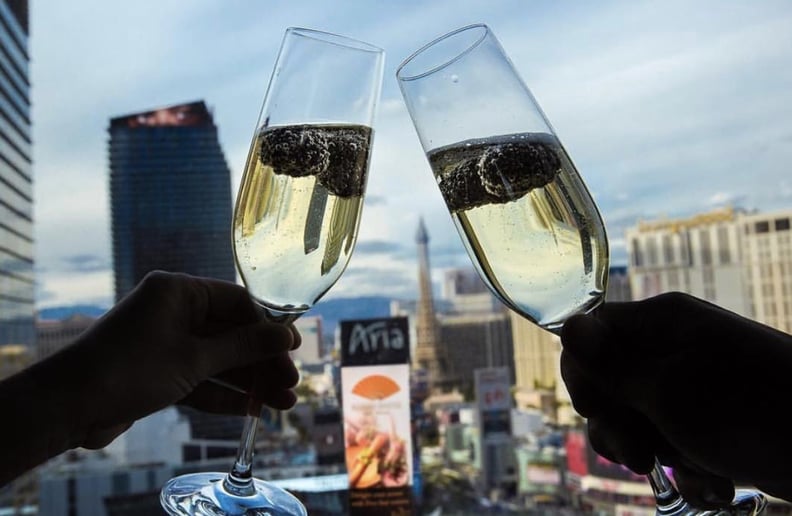 Be aware of extra costs
There are quite a few hidden fees in Vegas, so when you are booking, make sure you ask about them. For example, a lot of the time WiFi isn't covered in the cost of the hotel room. This can usually be negotiated, especially if you work with the events manager at the hotel and you are bringing in a large group.