This Horror Experience in London Features 19 Chilling Shows and 2 Underground Rides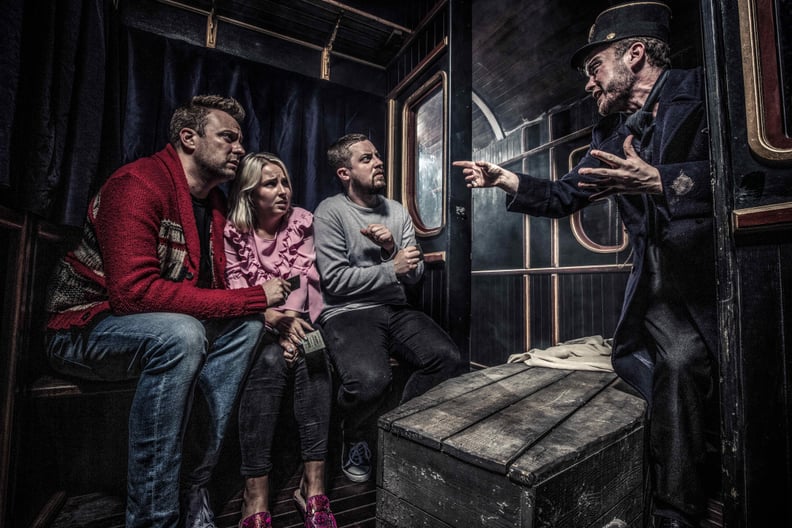 Courtesy of The London Dungeon
Courtesy of The London Dungeon
If Universal's Halloween Horror Nights is too much to handle, but you're still looking for some Halloween thrills, the London Dungeon may be perfect for you. The walk-through experience is complete with 19 interactive shows and two underground rides, all of which are open year round with the exception of Christmas Day.
The entire attraction lasts a little under two hours and features 360-degree sets, including a torture chamber and plague-ridden houses, theatrical storytelling, and special effects. Visitors will learn about London's dark history (minus the boring parts, according to the site) told with dark humor by 20 live actors who portray infamous figures like Sweeney Todd and Jack the Ripper. Some of the most fun sections of the tour are the rides: a vertical drop "execution" ride called Drop Dead and a spooky sail known as the Tyrant Boat ride.
A new special attraction, The Death Express, is only open during the Halloween season, beginning the first of October. Based on the London Necropolis Railway that once transported the deceased, the haunted attraction gives you a look back to the 1850s when cemeteries were overcrowded with corpses.
Halloween or not, this experience looks like the ultimate spooky attraction! Tickets start at $28 or $39 if you want to experience the adults-only after-hours tour. See photos ahead!