If You're Visiting the Bahamas Soon, You Must Track Down This 1 Hidden Gem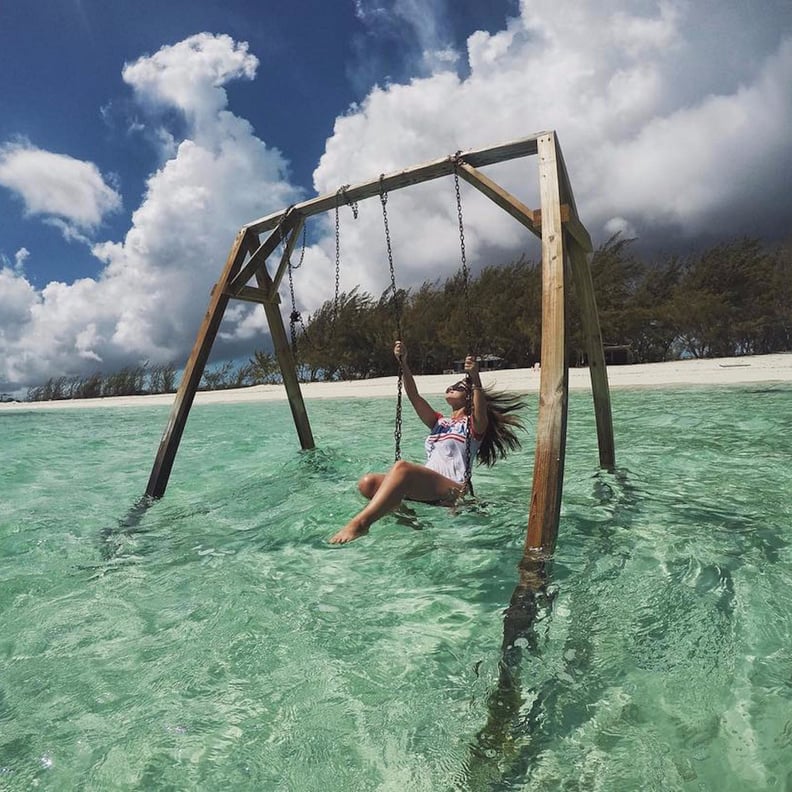 Let's be real. Just about everything in the Bahamas is worthy of an Instagram picture: the crystal-clear waters, the pearly white sands, the gently swaying palm trees. There are endless opportunities for capturing your new computer screensaver, but we've just discovered a hidden gem that'll earn you all the "likes" and fuel your wanderlust in ways it's never been fueled before.
Situated in the turquoise waters of Coco Plum Beach on the Bahamian island of Great Exuma is a collection of wooden swing sets that make for the perfect photo opportunity, especially at low tide. Apparently these swings were placed in the water for the Fyre Festival (you know, that "once-in-a-lifetime luxury experience" that turned out to be a total mess), and they've remained intact ever since. Read on to see the dreamiest pictures of this little-known destination.