You Can Live Out Your Pirates of the Caribbean Dreams in This Disney Suite!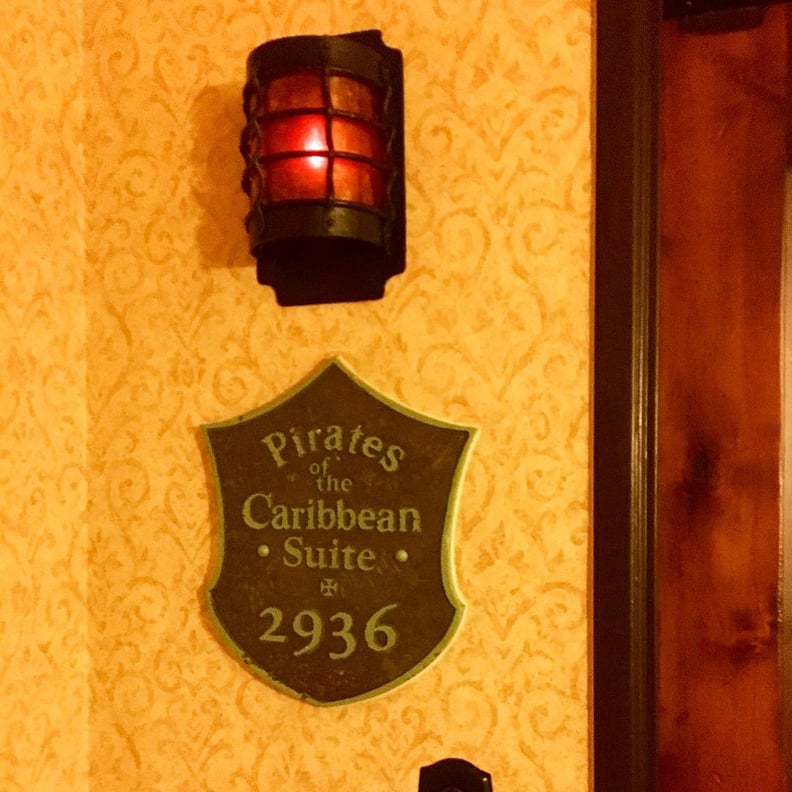 The only thing this elaborate Pirates of the Caribbean-themed hotel room is missing is Jack Sparrow himself. The Pirates of the Caribbean two-bedroom suite is one of Disneyland Hotel's "signature suites" and is located on the 11th floor of the Dreams Tower. (Not to be confused with the Disneyland Dream Suite located on the top of the Pirates of the Caribbean ride in the park.) You'll feel like you're actually living in the captain's quarters of a pirate ship in this themed space, which is inspired by the park attraction and film series in a way that feels more grown-up than cheesy.
Decorative "treasures" on display in the suite include a replica of Captain Jack Sparrow's revolver, pirate figurines, a lithograph signed by "X" Atencio (the lyricist for "Yo Ho, Yo Ho, a Pirate's Life For Me"), and a replica of Davy Jones's "Dead Man's Chest." There's also artwork throughout the suite inspired by the ride and films. Oh, and did we mention the doorbell even plays the attraction's infamous theme song?
You'll have to call the hotel for prices and availability, and considering nonthemed two-bedroom suites start at $900 and three-bedroom suites start at $1,086, it's not going to be cheap. Take a look inside and see what you think!
Pirates of the Caribbean Suite tour at the Disneyland Hotel, Adventure Tower