Why I Quit My Job in New York City to Backpack Across Europe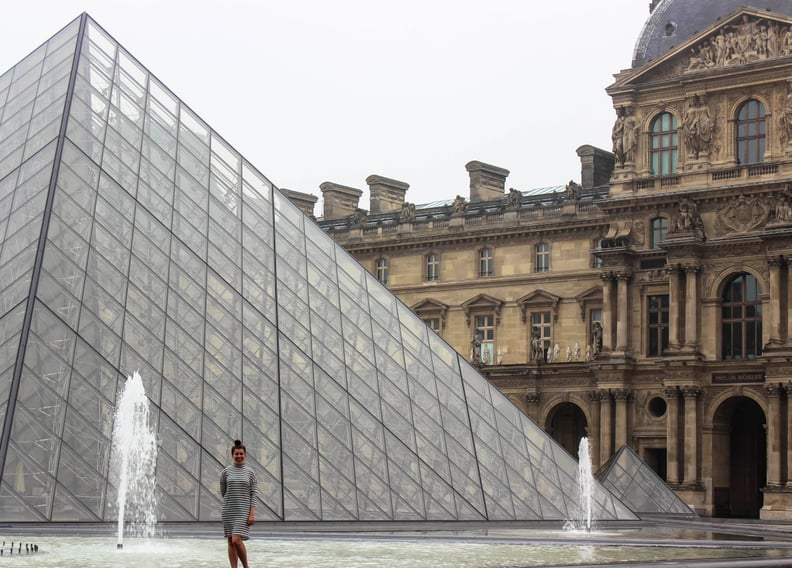 POPSUGAR Photography | Kathryn M.
POPSUGAR Photography | Kathryn M.
I can still remember the look on my husband's face when I asked him the question. It was a thought that had been brewing in my mind for quite some time, and suddenly, as we squeezed into the already-crammed F train, the words spilled out of my mouth.
"Do you want to quit our jobs and backpack across Europe?"
While I was expecting a hysterical are-you-serious laugh in return, he looked around at the sardine can we were currently packed into, smiled, and said, "Let's do it."
And so, the planning began. It took 15 months of shoving every cent we had into savings, but before we knew it, we were buying backpacks, selling what belongings we had in our 400-square-foot Brooklyn apartment, and giving our two-week notices at work. The time had come to pop the comfort bubble we had formed in a city we were head over heels in love with to embark on a new adventure.
While we were fortunate to have the encouragement from our family and friends, not everyone understood our decision. For some people, they digested our plan like this: here we were, in our mid-20s, living in the "city of dreams" with well-paying jobs, about to willingly throw it all away. Crazy, right? Yet what they may not have realized was how we had long contemplated this decision. It was a decision that felt right and one we were confident in making.
As I reflect on the 71 days spent backpacking across Europe, I smile knowing I have no regrets. While quitting a job to travel isn't for everyone, it was right for us. Those 10 weeks were by no means glamorous, but they were filled to the brim with inspiration, which made any obstacle encountered well worth it.
For those of you with thoughts of taking a big leap on a similar adventure but still clinging onto fear and hesitation, I am here to shine a light on why you should take the jump, why you will become a better person because of it, and tips on how your dream can be affordable. Here are four lessons I learned from stepping outside my comfort zone and giving up stability.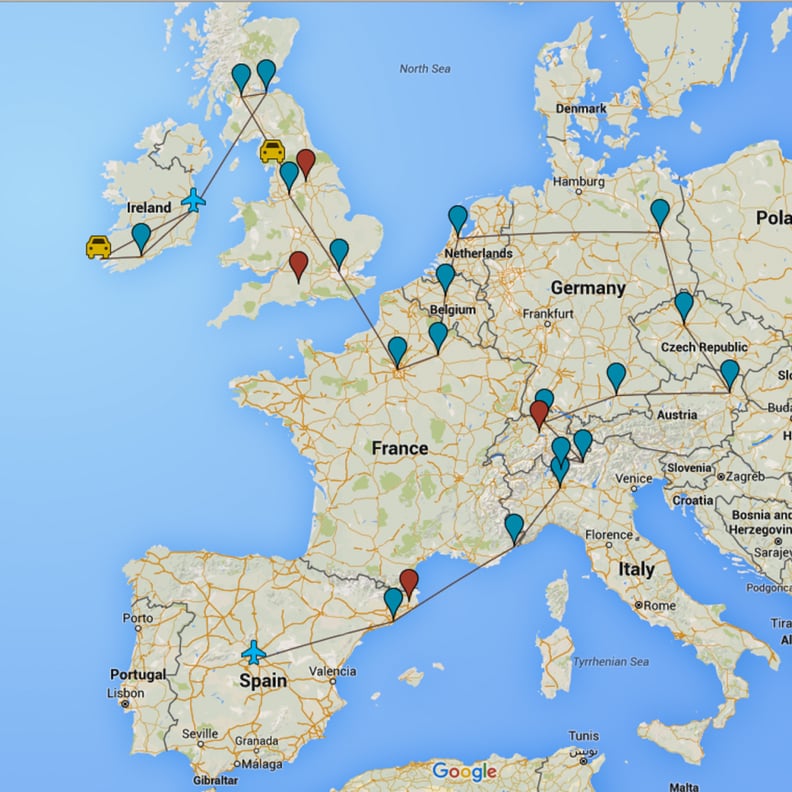 Embracing the unknown is exhilarating, not scary.
One of my favorite parts about traveling is embracing the unknown. Meeting new people, engaging in new cultures, exploring new places — I find it all so fascinating. However, being the Type-A person I am, my husband and I spent a lot of time planning and researching each city we would visit before heading off on our trip.
For example, did you know you can create your own Google Maps and pin places you want to visit? This was a game-changer for our trip and saved us so much time. By organizing our "must sees" beforehand, we dove head first into exploring as soon as we arrived at each destination. Since we sometimes only had one or two days to explore certain cities, having these maps also helped us make the most of our time by knowing which places were closest together.
If you have the Google Maps app on your smartphone, you can also download an offline map for each city you visit. Because we did not have an international phone plan while abroad, we made sure that when we did come across WiFi, we downloaded copies of each map, which helped to navigate our way around while not wasting time being lost.
By organizing as much as possible beforehand, this made embracing the unknown much less intimidating and a whole lot more exhilarating.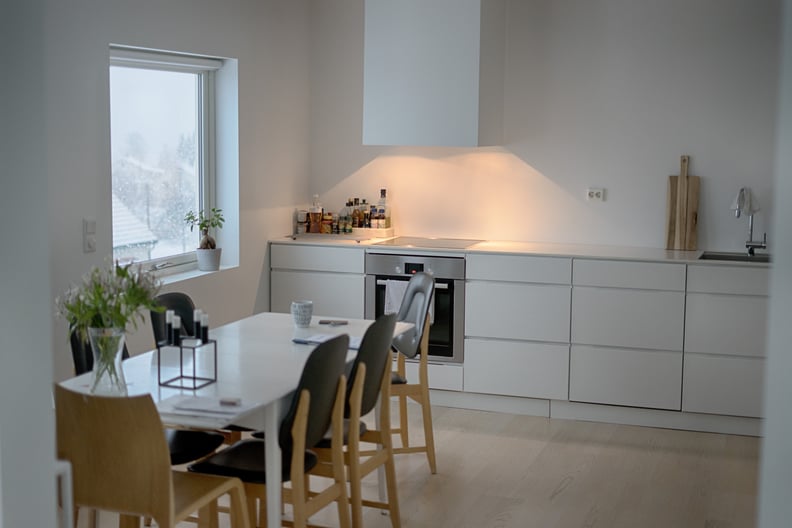 Living like a local is the best way to travel — for your mind and wallet.
Whenever I travel to a new place, I aim to immerse myself into the culture as much as possible. Not only does this provide me with a more authentic experience, but it also saves a ton of money. And frankly, it's more fun!
One of the best ways to live like a local — and take your money a whole lot further — is to forgo the large hotels and use much smaller accommodations such as Airbnbs and hostels. Throughout our trip, we used Airbnb probably 95 percent of the time. Ironically, it was cheaper for us to stay in an Airbnb than a hostel most of the time, since with hostels, you usually pay per person. We also stayed outside of the city center. This allowed for even more savings, especially in some of the more expensive areas, such as London and Zurich.
Another benefit to using Airbnb is that most listings come with a kitchen. This was a huge money-saver, as we cooked for ourselves a lot. One of the first things we'd do after settling into our new temporary home was head to the local market or grocery store. By finding a nice balance of eating the local cuisine and fixing meals ourselves, we had more of a budget to spend on actual experiences. When we did eat out, though, we chose to do so with breakfast, as this meal is usually cheaper than lunch and dinner.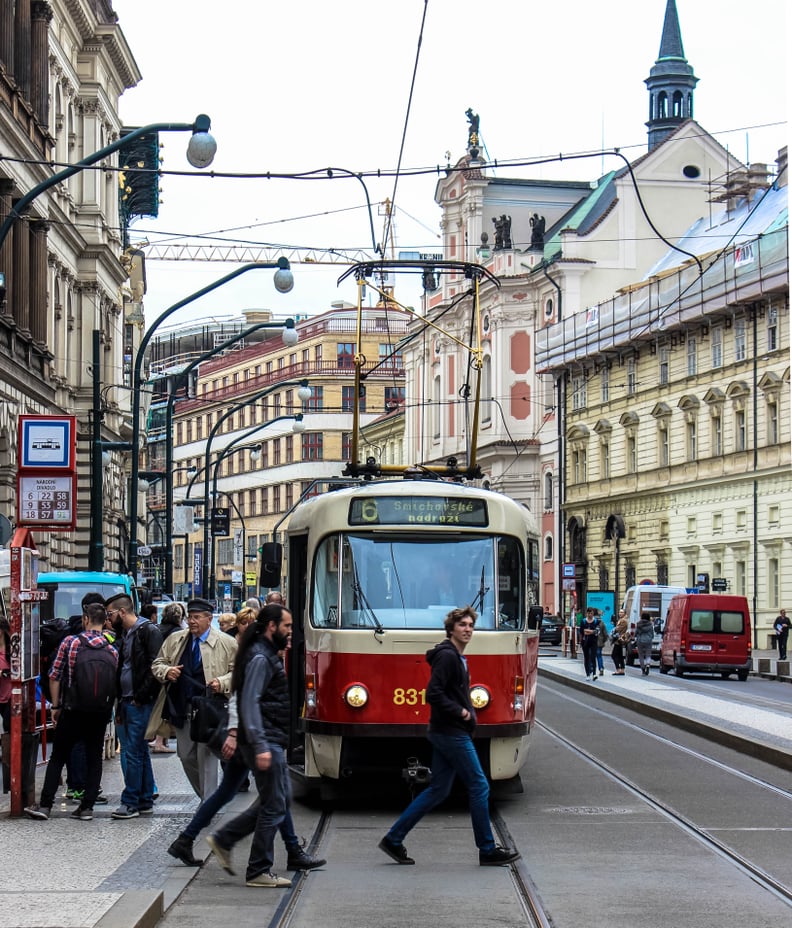 Creating a budget — and sticking to it — makes any adventure possible.
Our backpacking trip would not have been possible had we not created a detailed budget both before and during our trip. Because my husband and I were both against the idea of going into any kind of debt from this trip, we budgeted how much we would need in each city and disciplined ourselves to sticking to that plan . . . even if that meant having to eat one-too-many peanut-butter-and-banana sandwiches.
On top of extensively planning our trip beforehand, another budgeting tip we found helpful was booking all our accommodations up front. Having already paid for these expenses, we then knew how much money we had left to spend. After arriving in a new destination, we would go to the ATM and only withdraw the amount we felt like we needed for that city. Taking out this lump sum saved us multiple ATM transaction fees and forced us to budget the days accordingly. While we had our credit cards for backup, we did our best to only use cash so we could be more honest with ourselves as to how much we were spending.
Along with accommodations, transportation was another big cost. For us, we calculated that the 10-day Eurail pass was the best deal. While this was another expensive investment to pay up front, it allowed us to better predict our travel costs between each city.
In most cases, adhering to our budget also meant skipping out on souvenirs, which was fine since we had a limited amount of space in our backpacks. Whatever we bought, we had to carry. Therefore, instead of buying the usual trinkets, we decided to invest in a nice photo album once we returned to reminisce on our travels.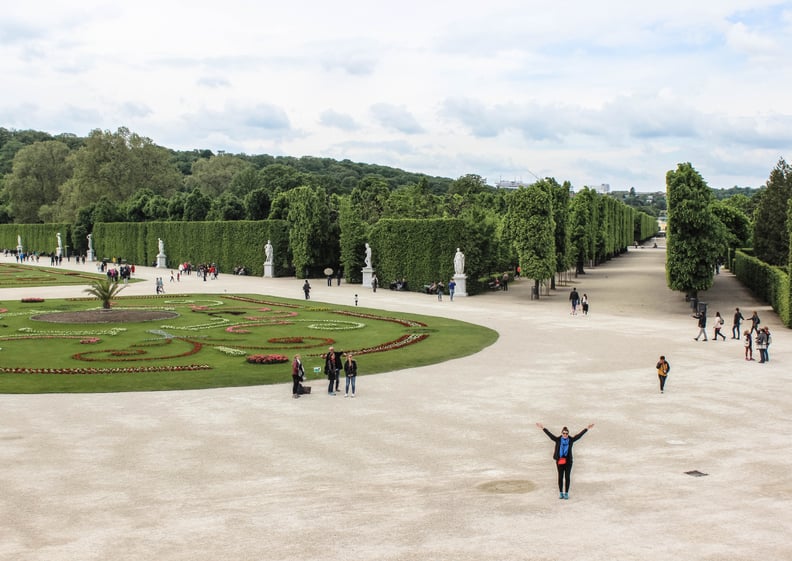 Traveling will make you better equipped to succeed in the working world.
While pressing pause in a career to travel is not exactly the conventional path our society promotes, after returning from our trip, I ironically found myself even more qualified for the roles I was seeking.
Think about it: when you're traveling to a new place — near or far — you must be flexible, as things can easily go off course. Whether you miss a train, an exhibit you wanted to see is closed, or your accommodations aren't exactly what you were expecting, you must learn to adapt and move on. You gain a greater level of patience and resiliency, not to mention you become a more resourceful person and a better communicator. These are all amazing qualities to possess not only in life but also when working with others in the professional world.
So if you are thinking about leaning into that feeling of wanderlust, I encourage you to go for it. Pack your bags, live out your adventures, and then utilize your travels to your advantage in job interviews as reasons for employers to value your experience!
Looking back, I truly cannot put into words how much this trip meant to me. But I can say I am a different person because of that journey. And, I hope, a better one.