13 Restaurants Around the World That Define Dinner With a View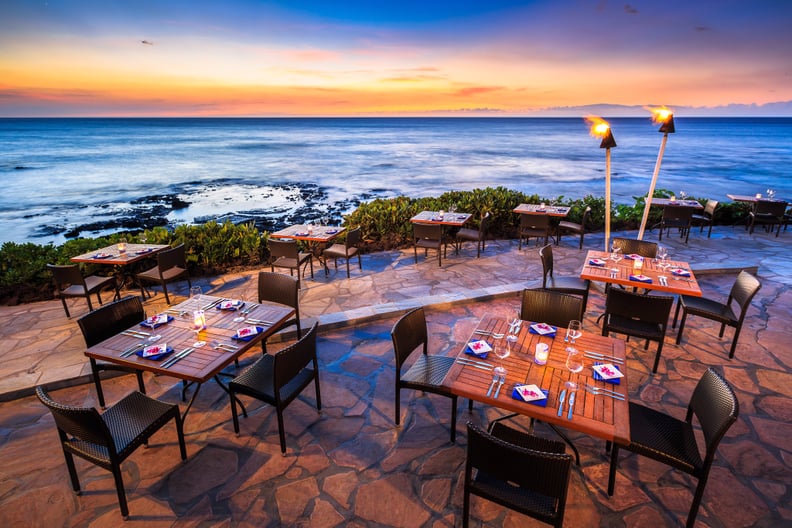 Courtesy of Hilton Waikoloa Village
Courtesy of Hilton Waikoloa Village
If you've never chosen a travel destination based on a restaurant, you're about to now. Foodies and jet-setters alike will appreciate this extensive list of must-eat-at establishments that offer both incredible cuisine and unforgettable sights. And we're not just talking about any dinner with a view — guests get a front-row seat to some of the most amazing sites around the world, from the Eiffel Tower to the Kilauea Volcano in Hawaii. You'll want to make a reservation just for the setting alone. Check out these 13 restaurants that take the dining experience to the next level.
01
Merriman's Restaurant (Kapalua, Maui, HI)
You've never seen Maui like this before. Merriman's Restaurant Kapalua promises an unforgettable dining experience with its oceanfront setting that offers an incredible 180-degree view from Kapalua to Napili Bay. Indulge in regional cuisine from Chef Peter Merriman's award-winning menu while listening to the crashing waves and taking in that breathtaking Maui sunset.
02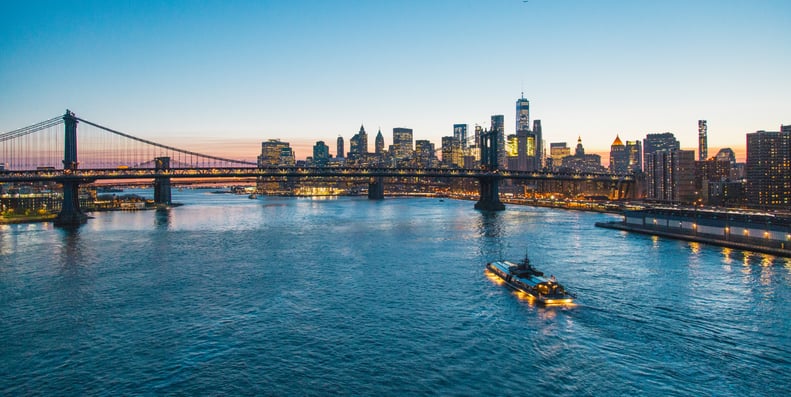 Bateaux New York (NYC, NY)
Board a European-styled Bateaux New York cruise for a three-hour experience that includes both upscale dining and sightseeing. Departing from Chelsea Piers in Manhattan, the all-glass-enclosed boat takes you along the Hudson and past New York's iconic landmarks, including the Statue of Liberty, Brooklyn Bridge, and One World Trade. A three-course dinner with crafted cocktails and live entertainment? Yes to all of that.
03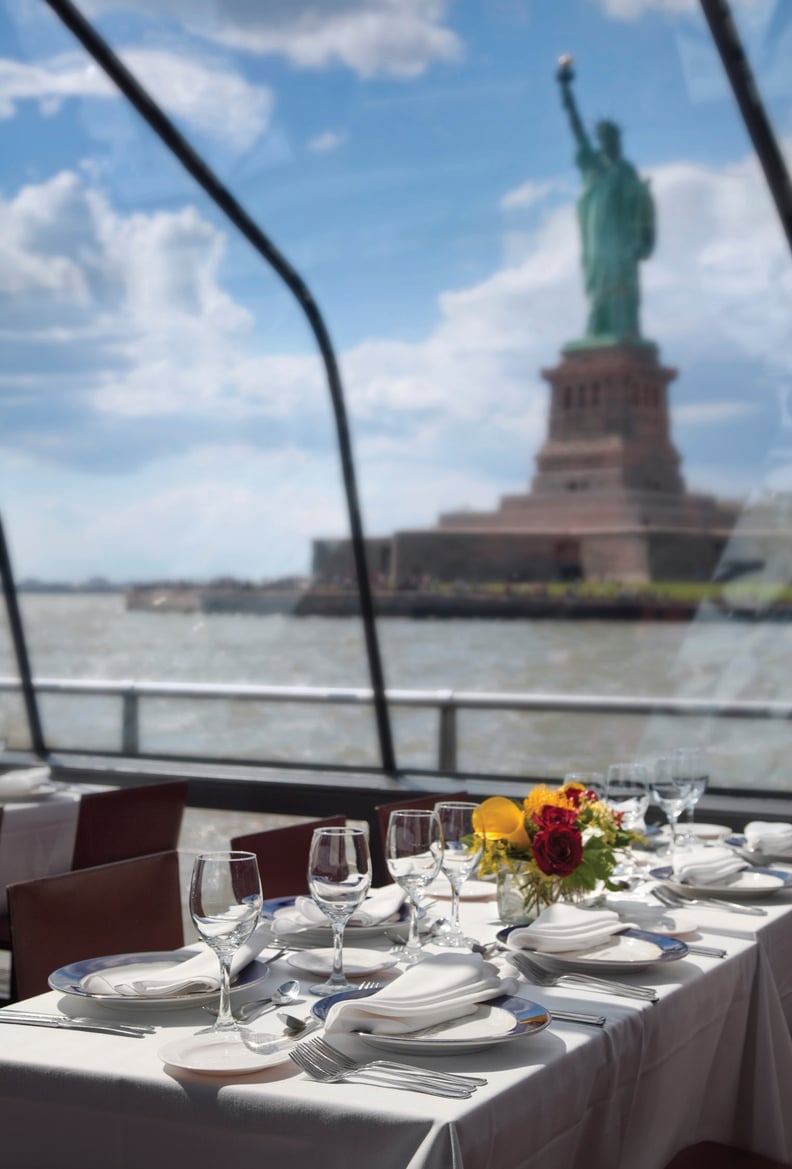 Another amazing view from Bateaux New York . . .
04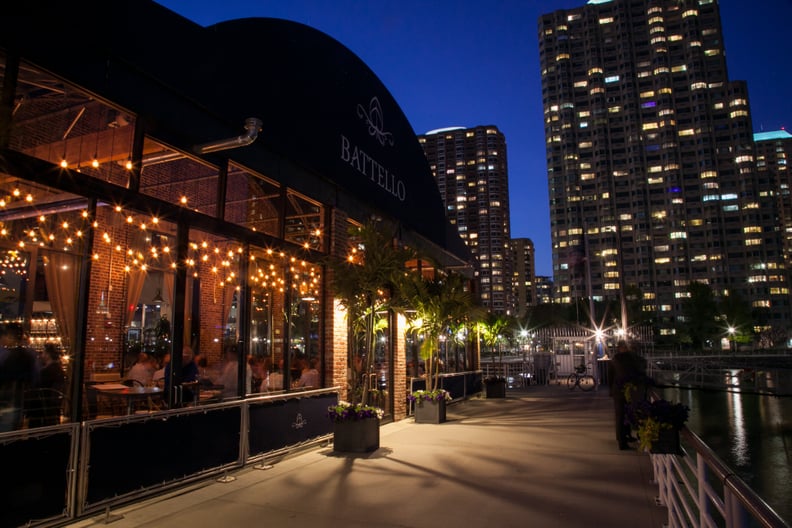 Battello (Jersey City, NJ)
Ideal for a romantic meal for two, Battello, a contemporary Italian restaurant, stands on the Hudson River in Jersey City and offers breathtaking Manhattan views. Its sliding glass walls on the patio will make you feel like you're right on the water. Seafood dishes from Chef Ryan DePersio (one of New Jersey's top culinary masters) and nautical-themed cocktails complement the sweeping skyline just perfectly.
05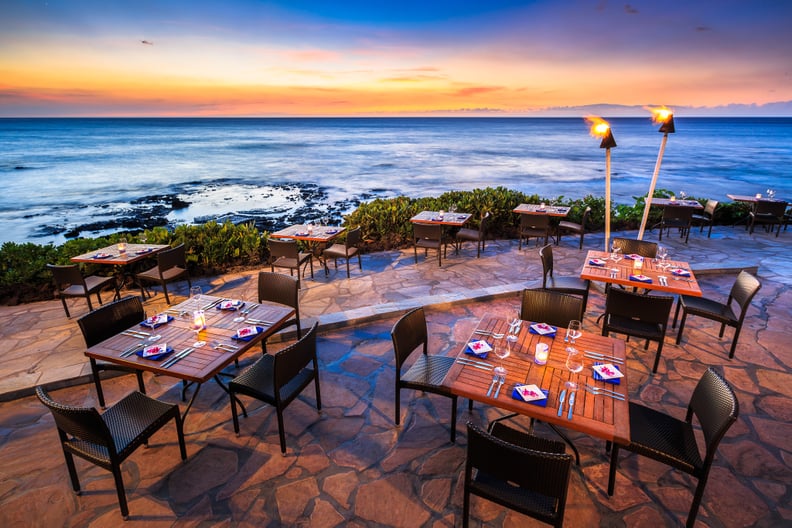 Kamuela Provision Company (Waikoloa Village, HI)
With stunning views of the Big Island's rocky volcanic borders and the Kohala Coast, it's no wonder Kamuela Provision Company at Hilton Waikoloa Village is one of the top 100 most romantic restaurants in the US. The OpenTable Diner's Choice Award winner offers guests iconic Hawaii sunsets, and if you're there between November and May, you're likely to catch sights of humpback whales.
06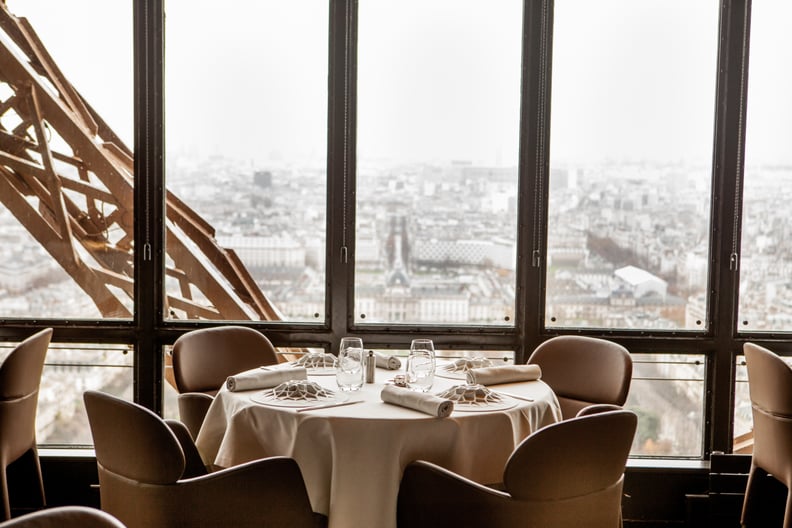 Jules Verne (Paris, France)
Why look at the Eiffel Tower when you can dine inside it? Chef Alain Ducasse's Restaurant le Jules Verne offers modern French cuisine and a one-of-a-kind dining experience with the most beautiful view of Paris. Enjoy natural sunlight flooding through the restaurant during earlier meals, or take advantage of its intimate dining room with the city's twinkling lights at night.
07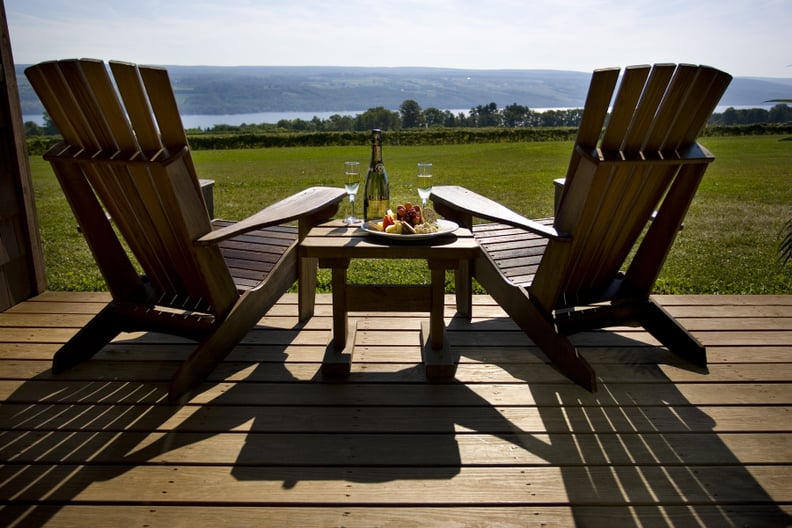 Veraisons Restaurant (Dundee, NY)
Glenora Inn's Veraisons Restaurant is set alongside Seneca Lake's oldest winery. Guests can indulge in meats, produce, and cheese sourced from local farms and regional cuisine made from scratch. How does a glass of local wine or craft brew with views of the sparkling lake sound?
08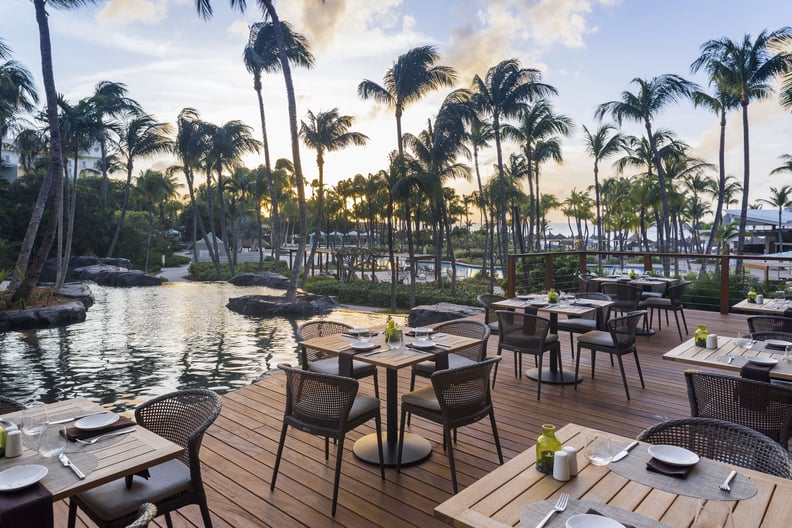 Sunset Grille (Noord, Aruba)
Soak in all of Aruba's beauty at Sunset Grille located at the newly renovated Hilton Aruba Caribbean Resort & Casino. A colorful Caribbean sunset with live entertainment and a meal outdoors makes this one worth adding to your list. It also doesn't hurt that fine cuts of meat and locally source seafood are all prepared by Executive Sous Chef Lij Heron.
09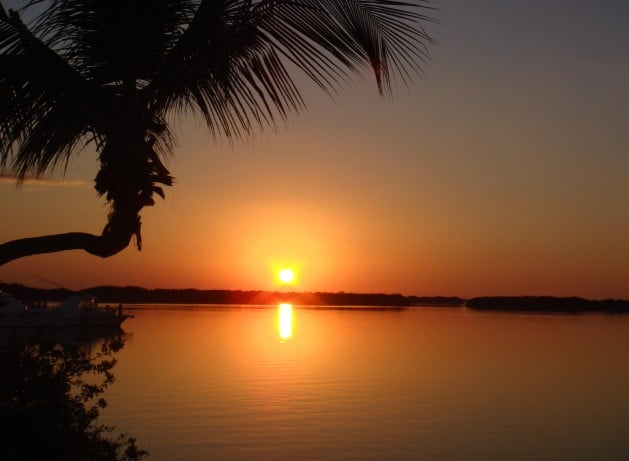 Pierre's (Islamorada, FL)
In the heart of Islamorada and across the street from The Moorings Village, Pierre's overlooks Florida Bay, allowing stunning purple and orange sunsets. Guests can enjoy complete relaxation while taking in the palm-lined beach and dining on French fusion cuisine.
10
Joël Robuchon Monte-Carlo (Monte Carlo, Monaco)
Guests of Joël Robuchon Monte-Carlo at Hotel Metropole have the best seat in town during the race. The Michelin-starred restaurant is located above the tightest and most dangerous turn on the Formula 1 Monaco Grand Prix track. Even when it's not race week, a meal here is always one to remember.
11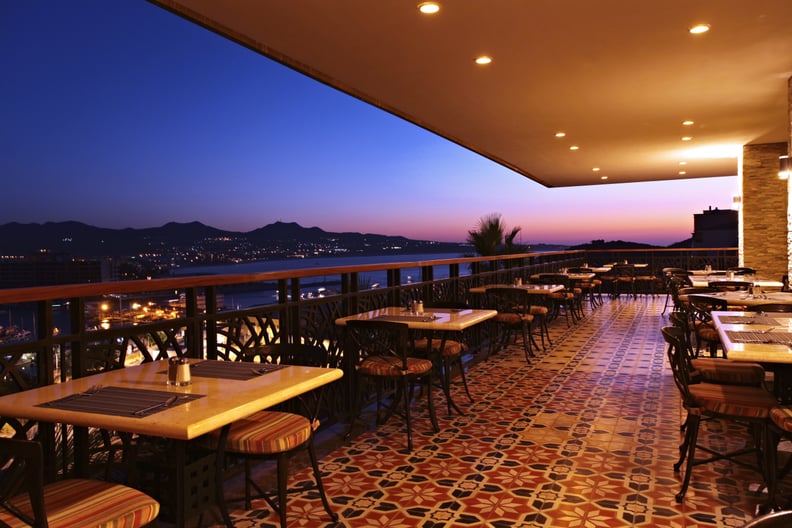 Don Diego (Cabo San Lucas, Mexico)
Located in the "heart and soul of Cabo," Don Diego, Sandos Finisterra Los Cabos' signature restaurant, features an L-shaped terrace overlooking the surrounding mountains, downtown, San Lucas Bay, and the marina. The upscale buffet sits atop a cliff near the famous Land's End Arch at the peak of Baja California Sur. Guests here can dine on international cuisine while enjoying all of Cabo San Lucas.
12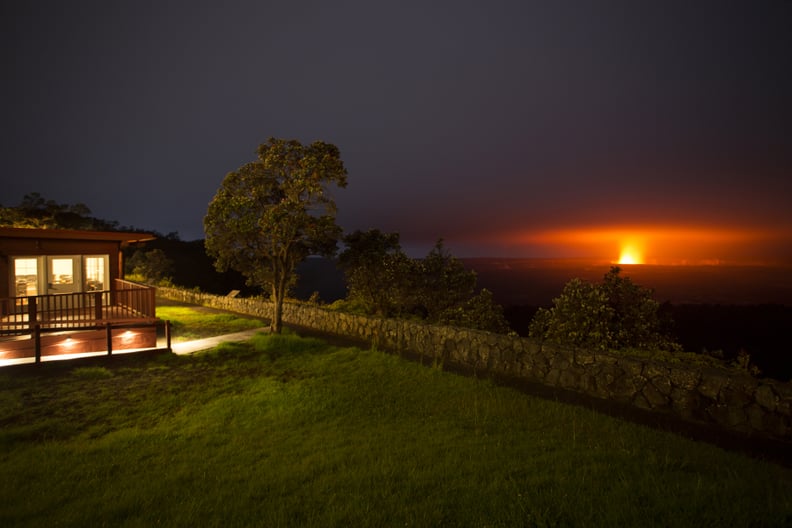 The Rim at Volcano House (Hawaii National Park, HI)
Talk about dinner and a show. The Rim at Volcano House, located within the Hawaii Volcanoes National Park, is situated on the perimeter of the ever-erupting Kilauea volcano. Guests can feast on fresh fish and other locally sourced dishes with spectacular views of the Halemaumau Crater from the dining room.
13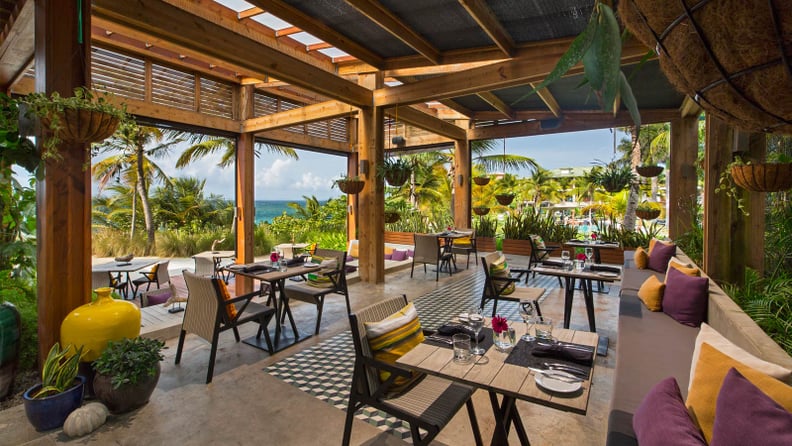 Sorcé (Vieques, Puerto Rico)
Sorcé, W Retreat & Spa, Vieques island's signature restaurant and bar, is set in an open-air indoor/outdoor space off the coast of Puerto Rico. Diners can indulge in local bites and custom cocktails with breathtaking sunset views of the Caribbean Sea and Paso Fino horses strolling by. Whether you're feeling luxurious or retreated, you're able to enjoy the best of both worlds here.
14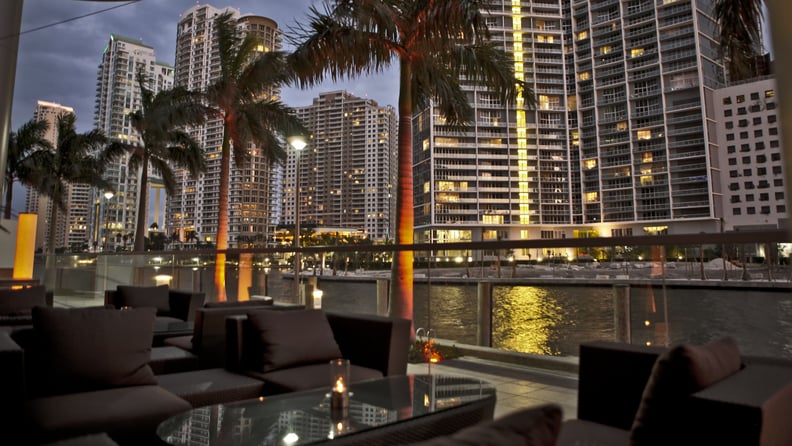 Zuma (Miami, FL)
Guests of Zuma have the pleasure of discovering a rare waterfront experience within Miami. Views from this modern Japanese restaurant showcase the Miami River, as well as architecture of the Brickell neighborhood that illuminates the water. Dine at the terrace tables or dockside in a private vessel.