This Heated Rooftop Pool in Switzerland Is Everything We Could Ever Dream Of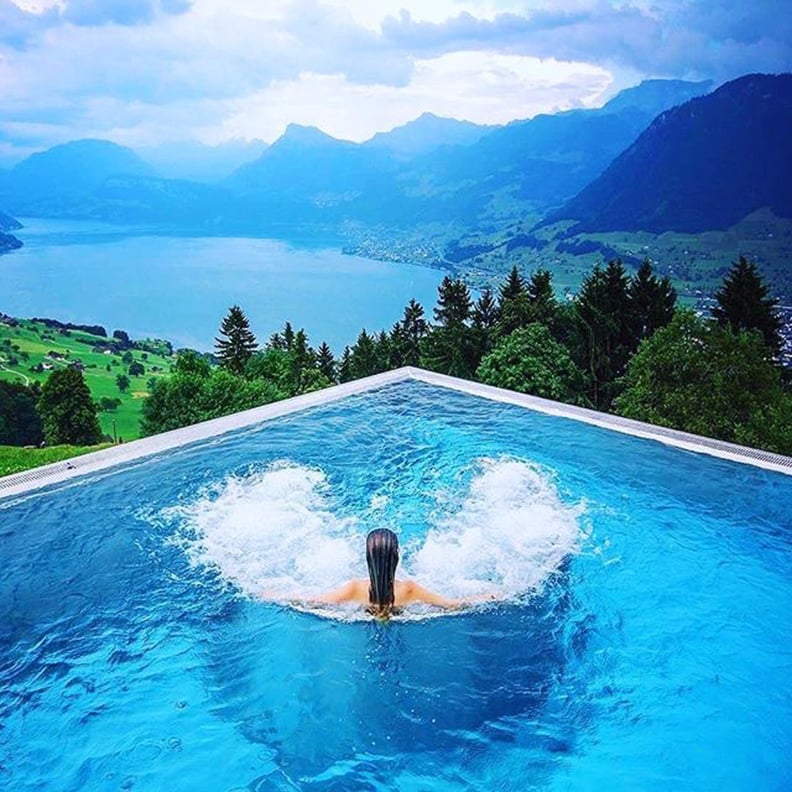 Even though I love to ski and hike (kind of), I would much rather stare off into the distance at tall mountains rather than climb them. And if we're going to stare at some beautiful scenery, Swiss mountains are unparalleled in their beauty and grandeur. Throw a heated pool in the mix, and we're never leaving.
Hotel Villa Honegg is a boutique hotel in the heart of Switzerland with a heated outdoor pool that overlooks a lake, mountains, and a valley below. If you're looking for peace and quiet, and quite possibly the best Instagram photo of your life, then add this stunning hotel to your bucket list. Check out the photos and videos of the pool ahead.