This Stunning Secret Waterfall Is 1 of the Best-Kept Secrets in Texas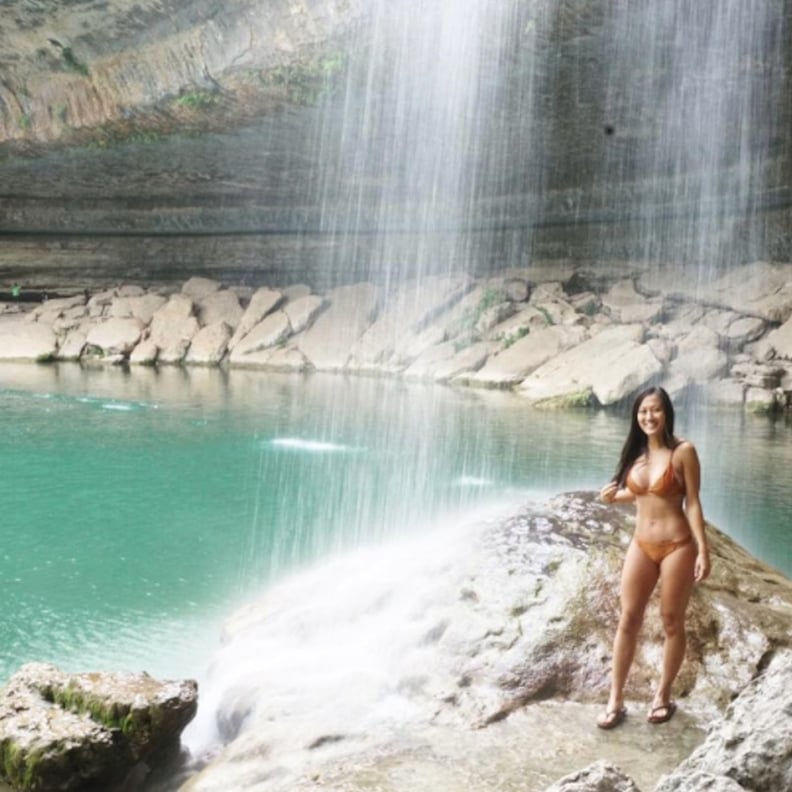 Just west of Austin, TX, sits one of the most magical Summer getaways you could imagine. The Hamilton Pool Preserve is a natural wonder that was created thousands of years ago when an underground river collapsed because of erosion. The spot is known as a great swimming hole, but many people don't realize that there's also a beautiful waterfall until they arrive there.
To get to the 45-foot waterfall, you have to do a bit of hiking. It's a short, enjoyable trek with trails guiding you to the location. Once you get there you can swim and lay out on the big slabs of limestone that surround it. You won't be able to take your eyes off the jade-green color of the water — the entire place feels like paradise. Check out some of the amazing photos.