Holy Sh*t, The Upside Down Is Real — at Least at This Bar in Chicago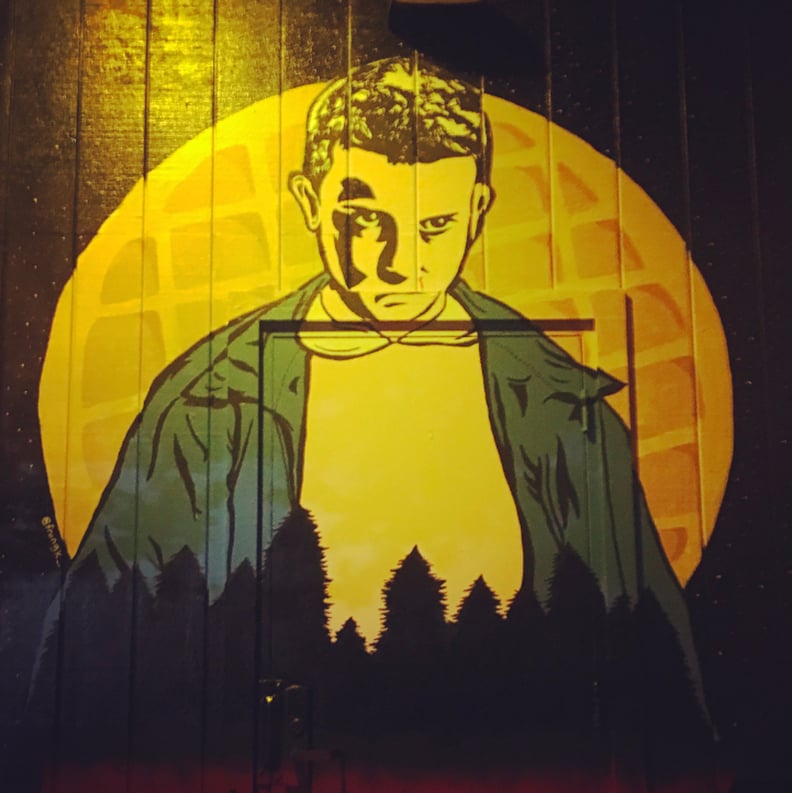 Officially dubbed the "end of Summer '80s dance party of your dreams" by its creator, The Upside Down has officially opened in all its Stranger Things glory in Chicago. The pop-up bar, which will tentatively be open through the end of September, has everything inspired by Hawkins, IN, that you could possibly want. Menu items include drinks called such things as Demogorgun and Eleven's Eggos (complete with a waffle garnish!).
You can sip your drinks under a replica of the Byers family Christmas light wall or in the area completely devoted to The Upside Down, complete with ceiling furniture, according to Mashable.
If you're anywhere near Logan Square in Chicago, this is the place to be on Wednesdays through Sundays. Even better and more mysterious is that Emporium, the creator, has said the bar might just have some musical performances from some very special mystery guests. Who knows, maybe Survive, the band behind the iconic theme, will drop by . . . but in the meantime, check out photos ahead from this installation and maybe consider booking a trip to Chicago. And get ready: Stranger Things season two is landing on Oct. 27 — just in time for Halloween.