Stranger Things Season 2 Plot
8 Things That We'll See in Stranger Things Season 2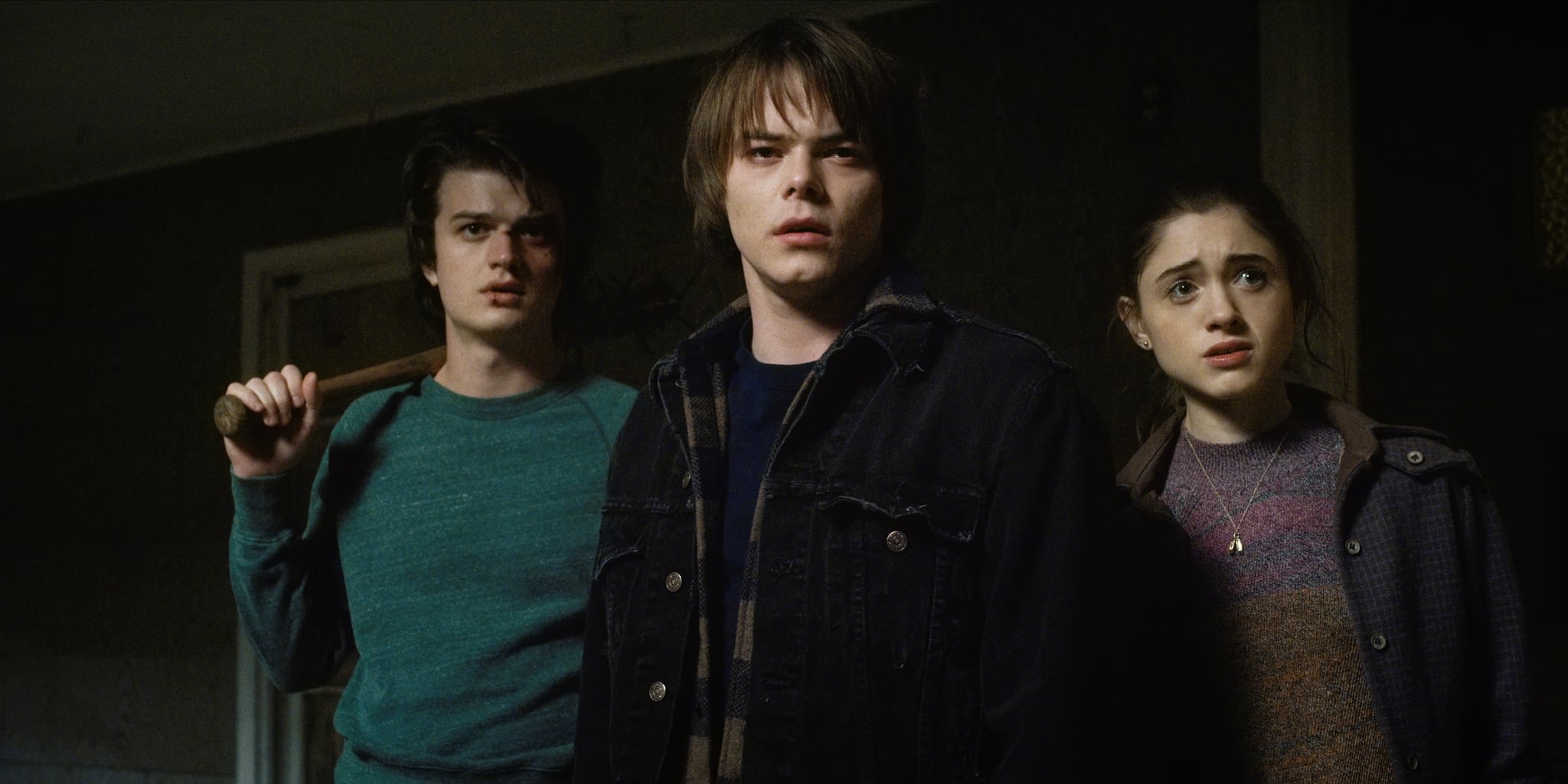 After months of wondering, we've managed to round up shreds of evidence about the second season of Stranger Things. It all started at the beginning of February, when Netflix dropped an exciting teaser during the Super Bowl. Oh, but that's not all. Shortly thereafter, Entertainment Weekly cracked the season wide open with exclusive new plot details, and Netflix has gave us an official premiere date (warning: this might be your spookiest Halloween yet). There are still a few days to go until it hits the streaming network, so in the meantime, here's what we've figured out, plot-wise (so far).
1. Will Byers Will Face Emotional Trauma After His Ordeal
As you might remember, Will Byers's creepy finale behavior suggests he may have lost a piece of himself in the Upside Down. Cocreator Matt Duffer explained, "He seems to be seeing images from the Upside Down. The question is whether they're real or not. So it seems like he's having some sort of post-traumatic stress disorder." Noah Schnapp, who plays Will, told E! News that he's exploring a much darker side to the character. "They'll get more into Will's storyline and they'll talk about how the Upside Down affected him," he said. "I have a lot of emotionally challenging scenes this year too." Schnapp's costar Finn Wolfhard (aka Mike) also opened up about Will's journey, saying, "Will is having this very, very weird ride through, like, who he really is and if he's OK. He's not very human anymore, you know? So we're sort of trying to find out what's wrong with him."
2. Joyce Byers Will Have a New Romantic Interest
As a way of coping with all the trauma she experiences in season one, Joyce tries to anchor herself with the help of a former high school classmate. "She's trying to mask a lot," Winona Ryder explained. "I think she's made this choice with Bob [played by Sean Astin] because she wants a good father figure in her sons' lives."
3. The New Characters Play Pivotal Roles
The cast of the second season has two major newcomers: Sadie Sink and Dacre Montgomery, who play brother and sister Max and Billy. While Max will hang around with the rest of the gang, Billy is more of a threat. Matt Duffer explained how the master of horror influenced this choice: "Stephen King always has really great human villains. The evil in the real world is often as bad or worse than the supernatural evil, so we wanted to introduce a character like that."
4. Dustin Will Find a Strange New Pet
"It's a little creature I get to bond with," Gaten Matarazzo teased. "It's obviously not from this planet or this dimension."
5. Nancy and Mike Will Have a Lot of Grief to Process
"[Nancy] and Mike are both the most screwed-up because they're the ones who both lost someone," cocreator Ross Duffer explained. "They're both grappling with that, and we see the effects."
6. Hopper Will Mostly Focus on Covering Up What Happened
David Harbour dished a little on what the town's police chief will be up to: "It kind of falls on Hopper to be the voice of authority to say, 'This did happen and this didn't happen.' He's struggling with the compromise that takes him to, having to lie and cover things up." In an interview with E! News in June, he elaborated on what his character will get up to. "Hopper's under a lot of stress when we meet him, because he's got to sort of put tops on all these pots," he said. "And he's also involved some way in the reemergence of this Eleven character."
7. Eleven's Return Is Complex
While chatting with E! News, Harbour also let slip a few key details about Eleven's status. "You do know that Hopper left some Eggo waffles in a box in the woods, and you know that that rift, we never really saw it get closed," he said. "And you know that lab is still, in some iteration, out there, and you know that only certain people in the town knew what happened last year." Eleven's tormentor at the lab might get what's coming to him at the end of the first season, but if the organization is still up and running, she might have a few more battles ahead of her.
8. The Gang Will Fight an Even Bigger Monster
As revealed in the latest teaser for season two, as well as the new poster, it looks like Lucas, Dustin, Will, and Mike are biking straight towards a new monster. This one, with its massive tentacles flinging around an ominous red sky, appears to be the demogorgon 2.0. Uh, oh.
Some doors can't be closed. #StrangerThings2 arrives on October 27. pic.twitter.com/NALL5HQalg

— Stranger Things (@Stranger_Things) July 11, 2017