10 Things You Should See and Do in Venice, Italy
Venice is a historic city full of color, exquisite food, and life. However, this historical, Italian location needs to be seen by all before it's too late. The floating city is rapidly becoming a place that may not be as easy to visit in the future. Every year, the flooding consumes parts of the vibrant lagoon town. And while this has been the norm since its inception, climate change and rising water levels will eventually overtake Venice to the point that will make it nearly impossible to sustain visitors alongside its residents. If that's not enough to make you buy a flight as soon as possible, the other reasons include the fact that it is home to some of the most colorful buildings, full of fascinating history, surrounded by gondola-filled canals, and of course all the pasta and gelato you would ever want to eat. These are some photos to inspire you to take a journey to this Italian hot spot.
01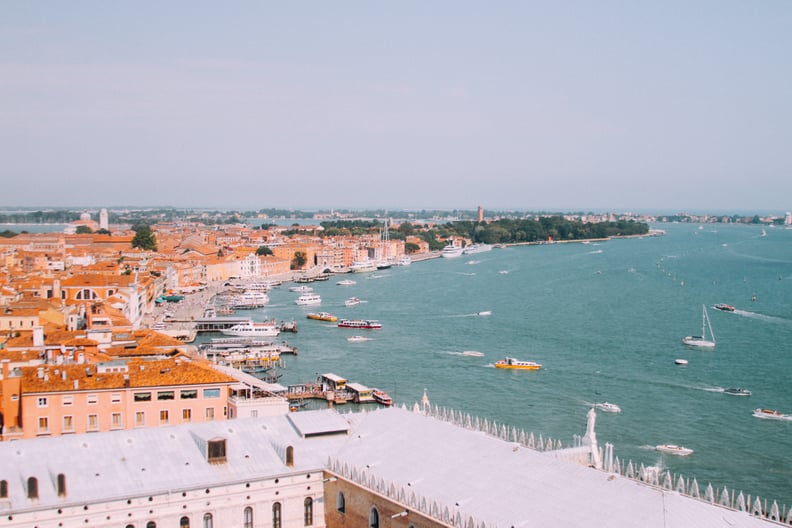 St. Mark's Campanile Views
From the top of St. Mark's Campanile, you can see all of the vibrant waterscape before you and the orange rooftops that contrast beautifully with the blue ocean below.
02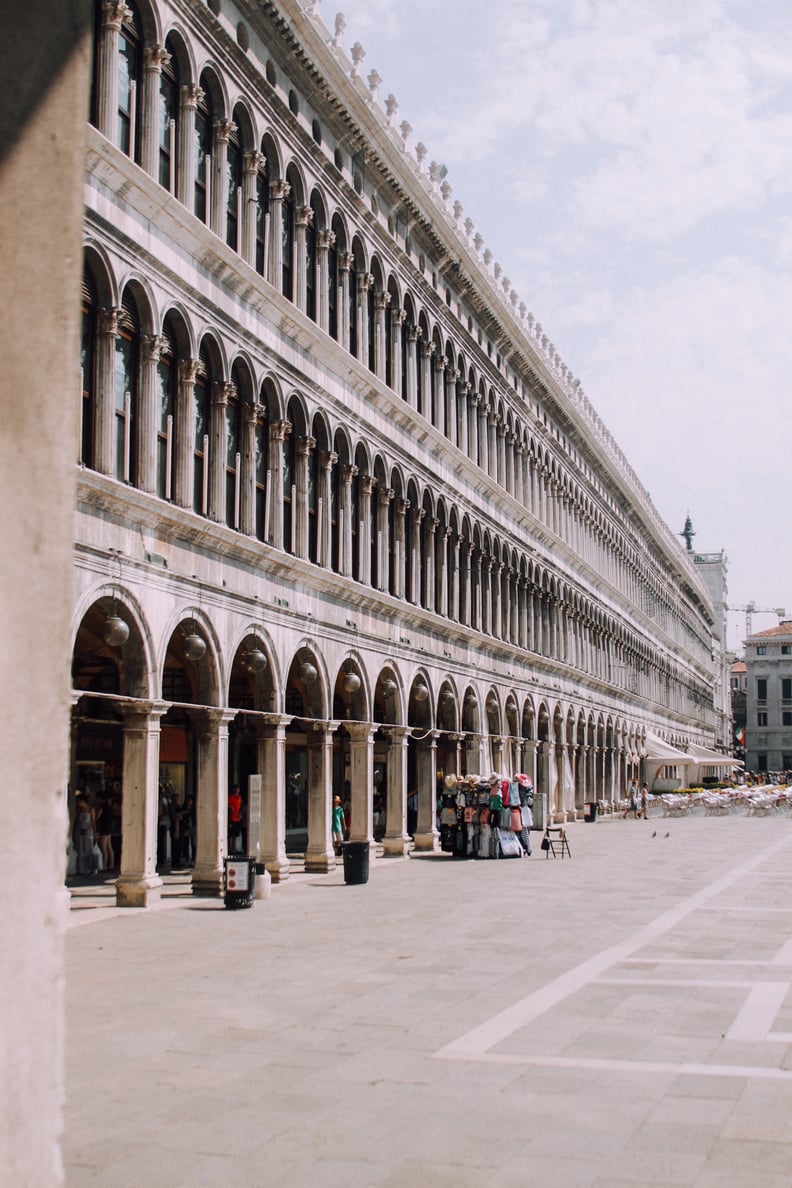 St. Mark's Square
Step into a James Bond movie (specifically Casino Royale) in St. Mark's Square. This open public area houses shops, restaurants, businesses, and lovely architecture.
03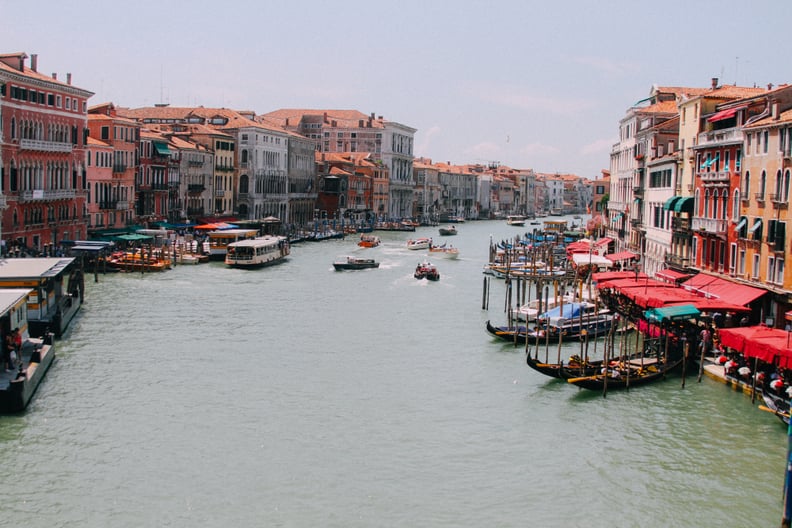 Rialto Bridge Views
There's no better view of the canals of Venice than from the Rialto Bridge. As you step onto it, you can see from both sides the main waterway through the city. There are also shops on the bridge as well to accompany your photo opp.
04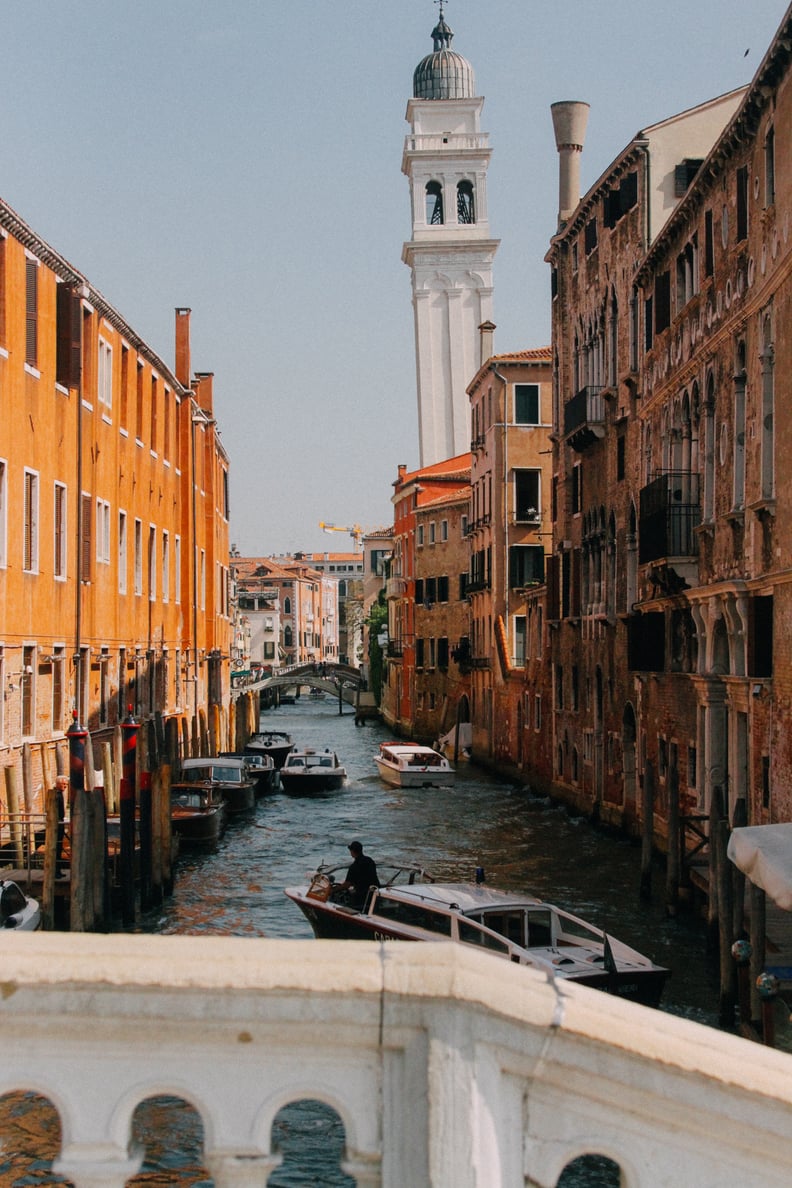 Canals
As you wander your way through the city, there are a multitude of smaller bridges that cross canals along the way. Stopping at any of these will give you a picturesque view.
05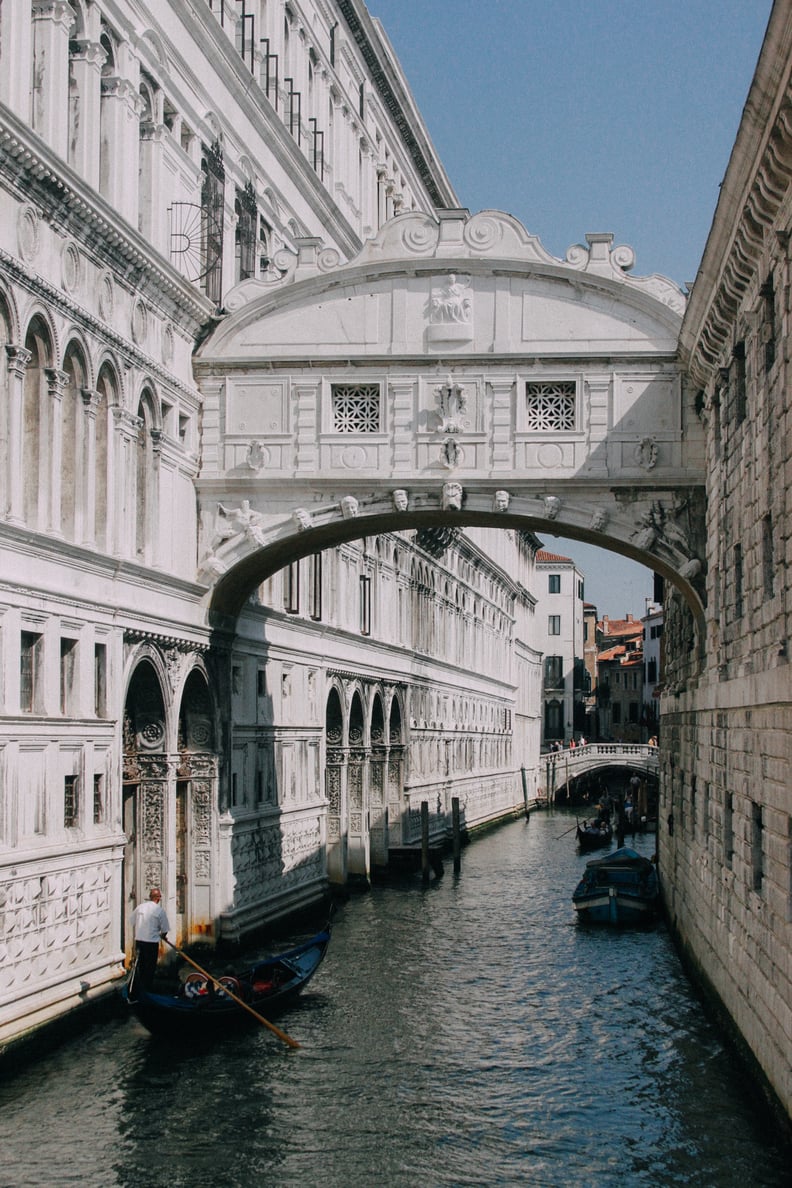 Bridge of Sighs
The Bridge of Sighs became famous for the last view of Venice that a prisoner would see as they were being carted between the interrogation room to the prison next door. They were said to have sighed at the beauty of the city as they took their last look.
06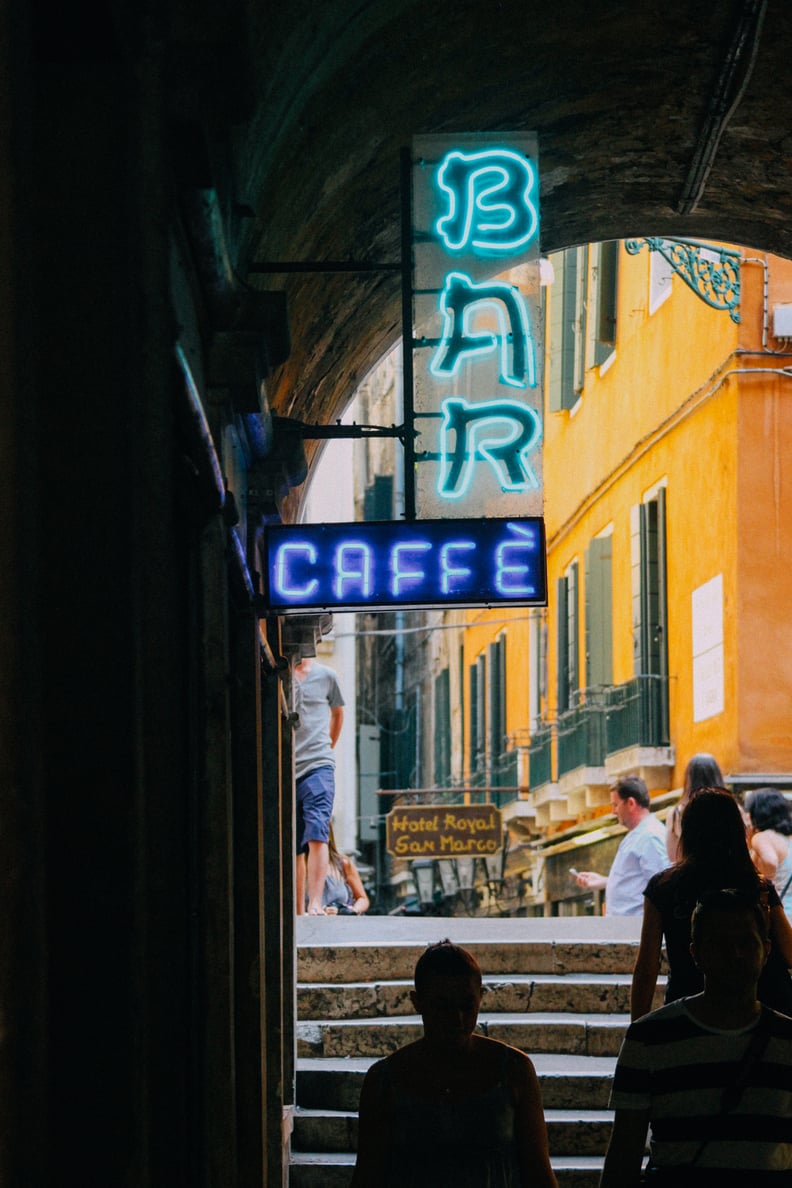 Bars and Cafes
Italy is one of the best countries when it comes to coffee, wine, and sweet treats. Around every corner in Venice you can find something incredibly tasty to eat. And in true Italian fashion, you must sit and enjoy your meal because it will be difficult to find food "to-go" here.
07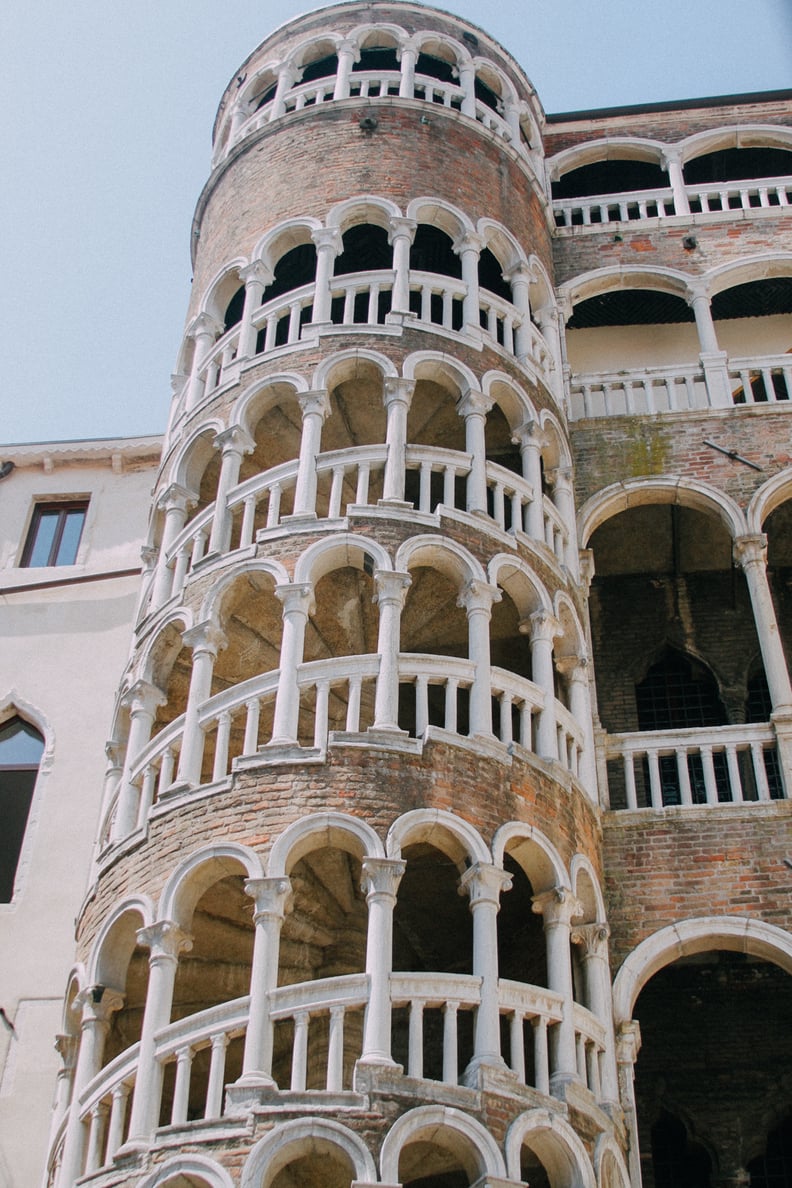 Scala Contarini del Bovolo
This spiral staircase was featured in Orson Welles's film adaption of Othello and is just one example of the intricate buildings you can find while getting lost in the labyrinth of streets.
08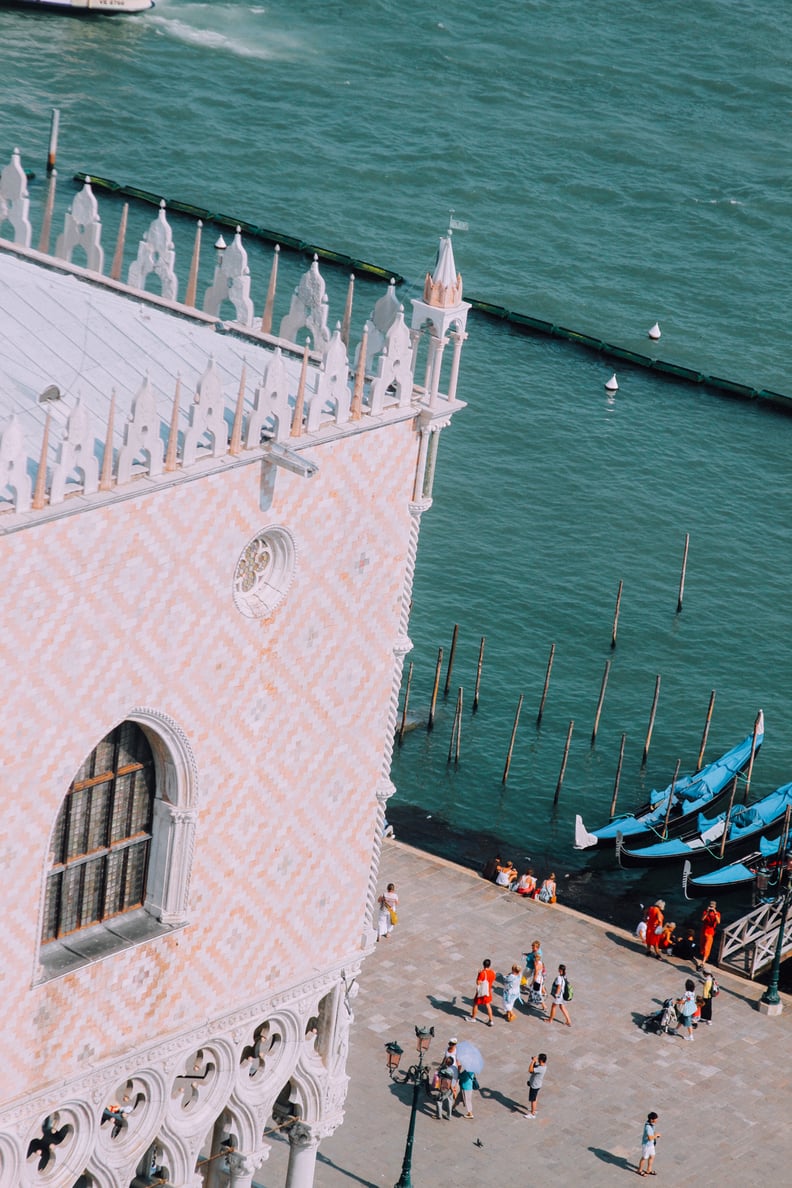 Doge's Palace
This former palace, since converted into a museum, is a must see as you pass through the city. It is of the Venetian gothic style, and its slight pink hue makes it obvious Instagram goals.
09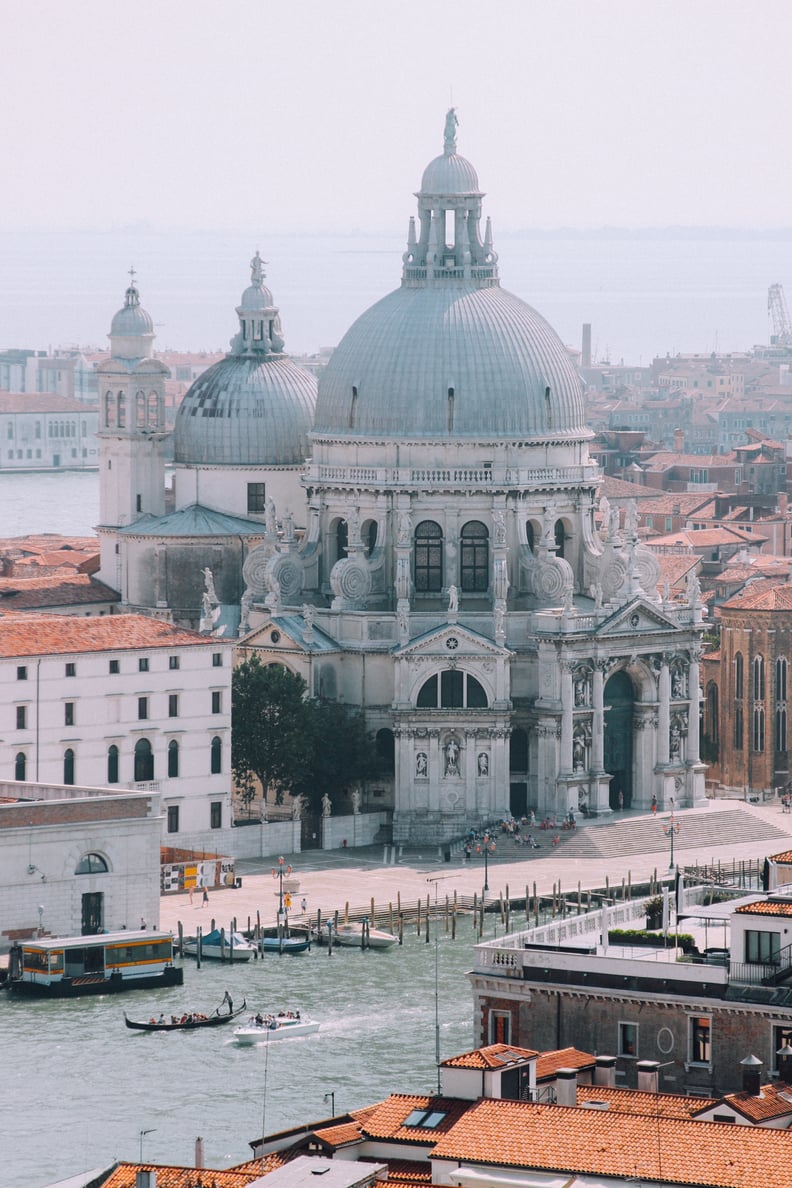 Santa Maria della Salute
This Catholic church is best viewed from above. It is an important part of Venice's skyline and stands out against all of its neighboring orange roofs.
10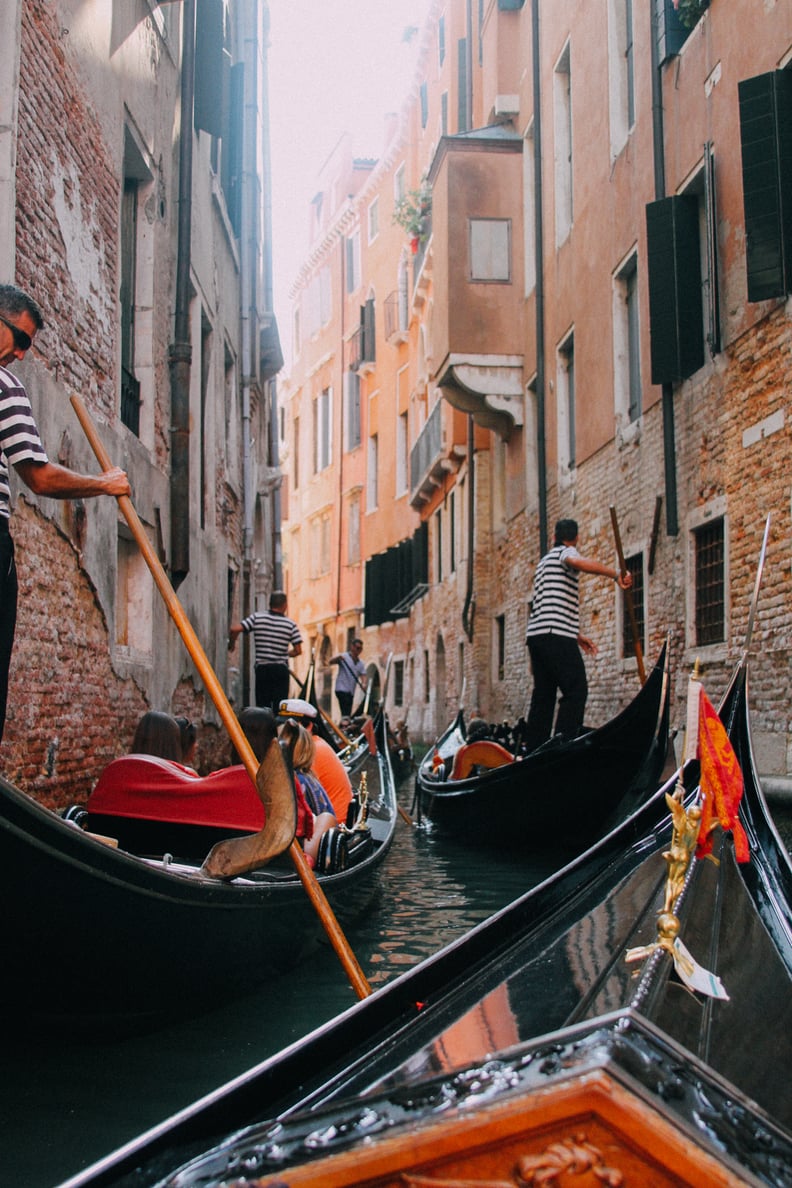 Gondola Ride
It may seem cheesy, but you can't go to Venice without taking a ride in a gondola. It's an old tradition that still holds up today, and if you're lucky, you'll get a singing gondolier.