The Best Towns For Wine Tasting in Italy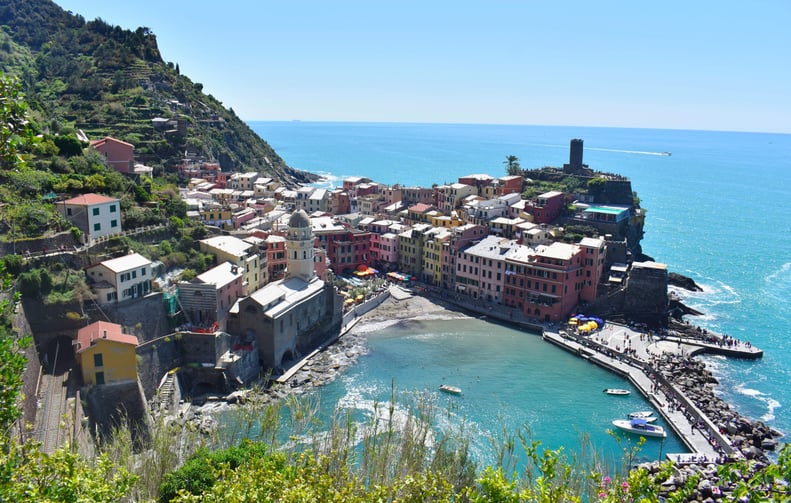 POPSUGAR Photography | Sara Cagle
POPSUGAR Photography | Sara Cagle
If you spend enough time in Italy, you'll quickly learn that the country is all about regional differences: variations in culture, food, and, of course, delicious wine. One of the best ways to become familiar with Italy is to drink your way across its 20 regions — OK, or maybe just a few of them. This list, which covers highlights of the country from the coasts to the lakes, is a lovely place to start.
01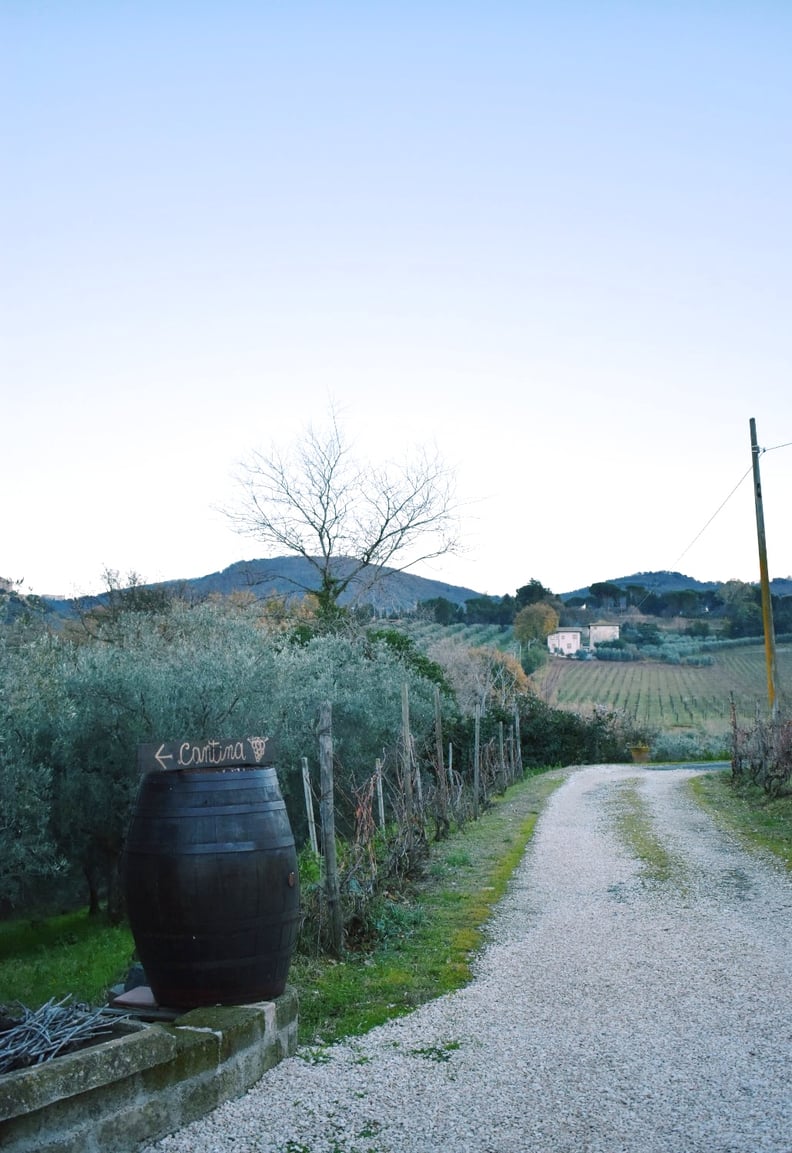 Frascati
Half an hour outside of Rome, Frascati produces what the ancient Romans used to call "the golden wine" for both its magical color and fine, dry taste. This charming wine town is perfect if you need a break from the hustle and bustle of Rome but only have a few hours. Book a tasting at the Minardi Frascati Winery, and fall in love with the Romans' favorite wine (and the winery's adorable puppy) while eating fresh bread and cheese.
02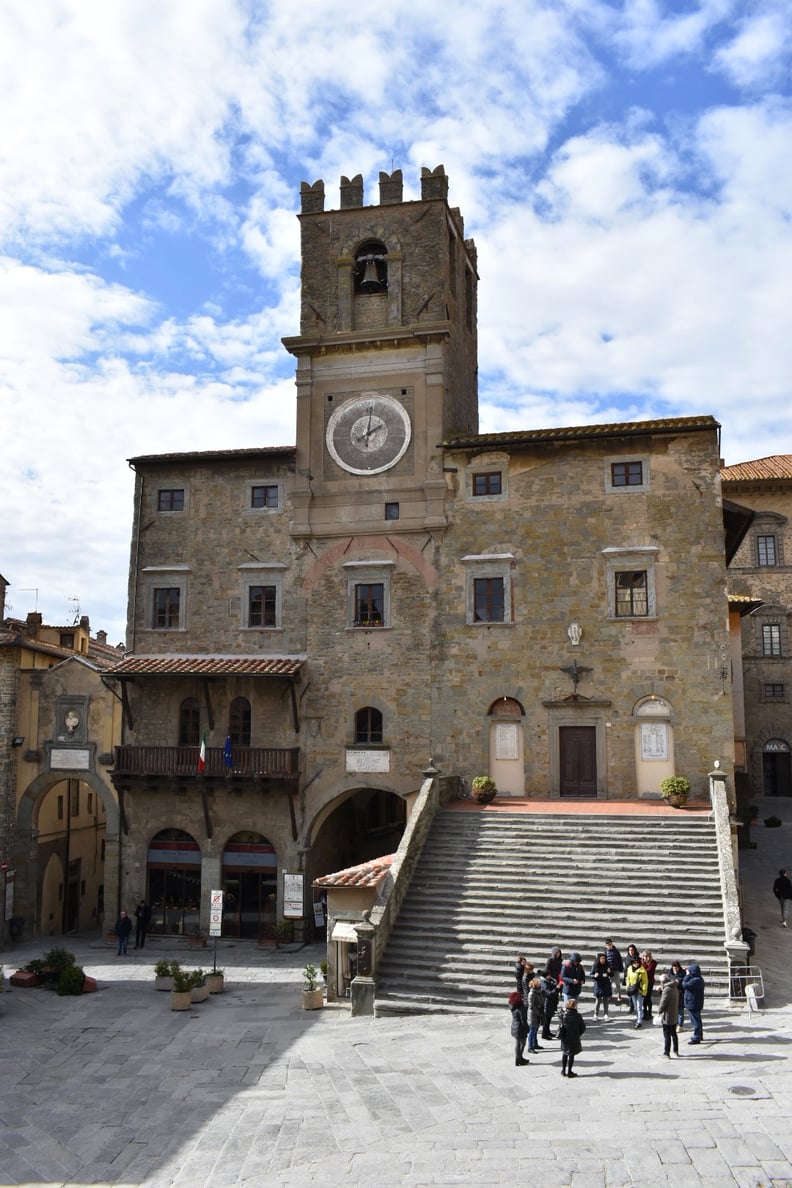 Cortona
Cortona is a tiny hilltop Tuscan town — and the site of the now-famous villa from the 2003 rom-com Under the Tuscan Sun. It is also a place where you can achieve your lifelong fantasy of tasting Italian wines and food while wearing incredible jewelry. Every Thursday, a local wine shop and jewelry designer partner to host Wine, Dine, Shine — where guests can sign up to enjoy a carefully chosen meal while borrowing their favorite piece of handcrafted jewelry. If you like winding narrow streets that open up to sprawling Tuscan views, Cortona is the town for you.
03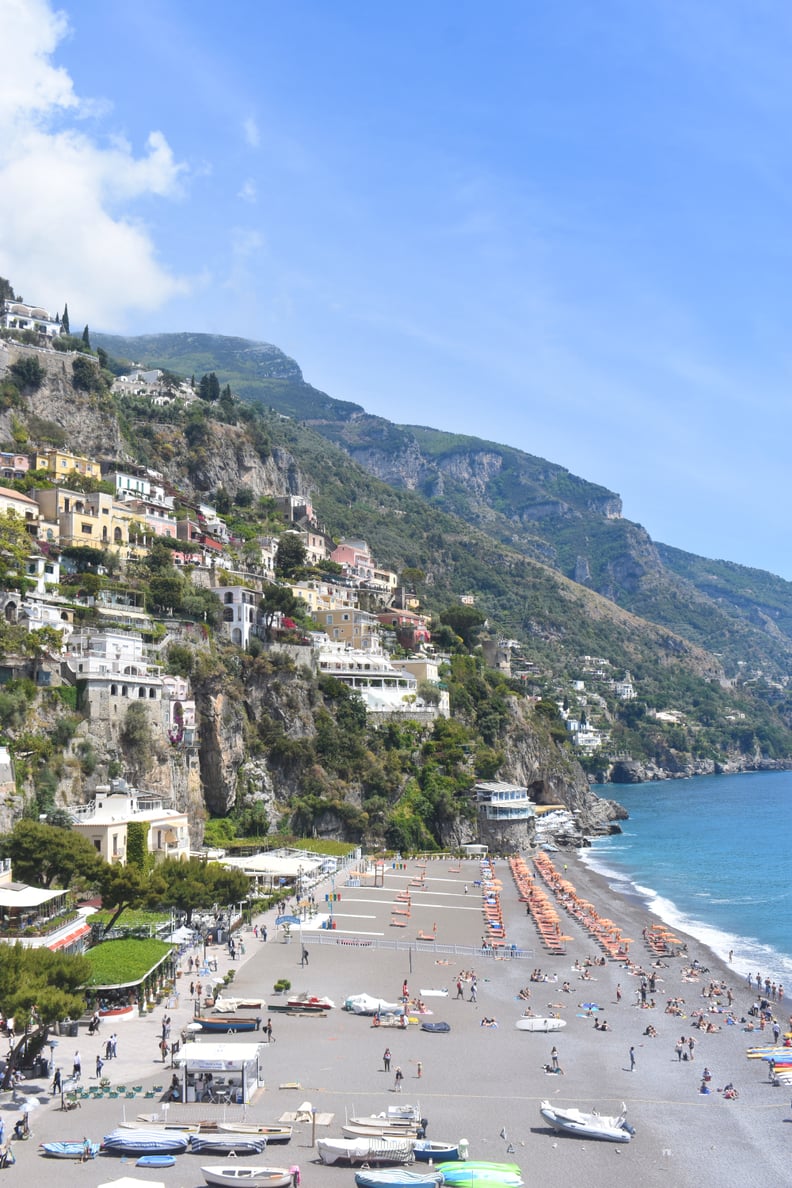 Positano
Positano is the most glamorous town on the picturesque Amalfi Coast, making it the ideal place to sip crisp white wines with unreal views of the sea. You'll especially enjoy the Campania region's Falanghina wine, which pairs perfectly with all the seafood pasta you'll be eating.
05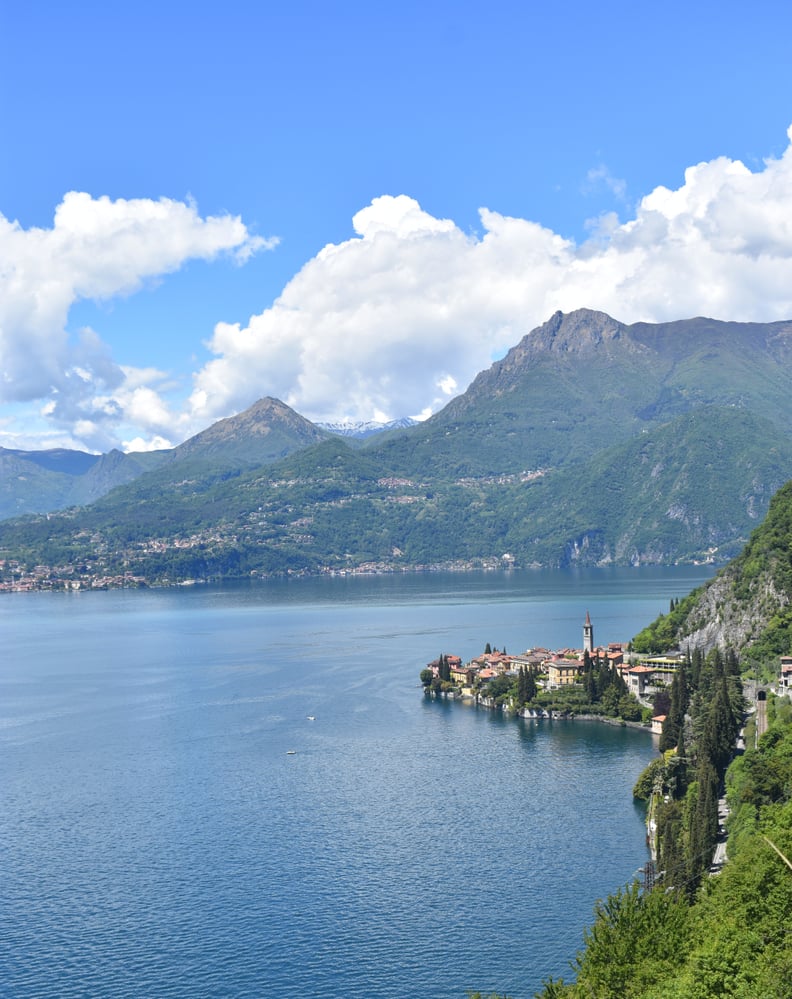 Lake Como
With its calming color palette and peaceful lakeside paths, Lake Como is Northern Italy's slice of leisurely paradise. In between breathtaking hikes and relaxing kayak rides, wine down with the Lombardy region's signature red and sparkling wines.
06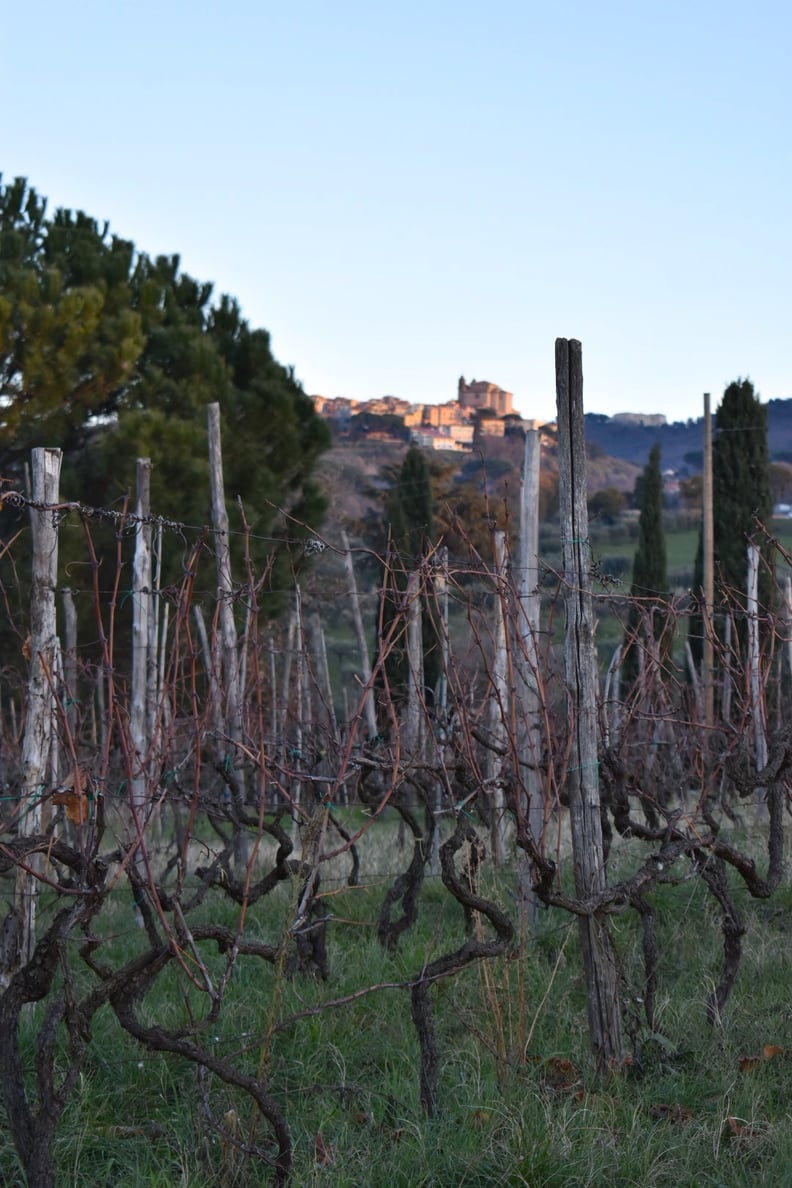 San Gimignano
You could take a day trip to this towering town, but it's definitely worth staying for a couple of days. Spend time exploring shops and museums — and climbing some of the village's 14 medieval towers. Once you've gotten a workout and enough pictures of the rolling green hills, reward yourself with gelato and a glass of one of Tuscany's many wines.
07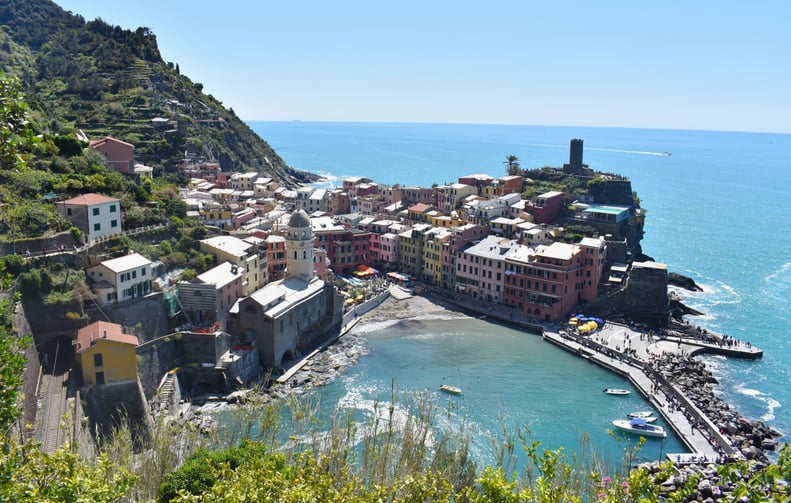 Vernazza
One of five picture-perfect villages of Cinque Terre, Vernazza is a gorgeous spot to enjoy white wines of the Ligurian region on the striking riviera. Hiking between each of the towns, you have top-notch views of the hillside vineyards.
08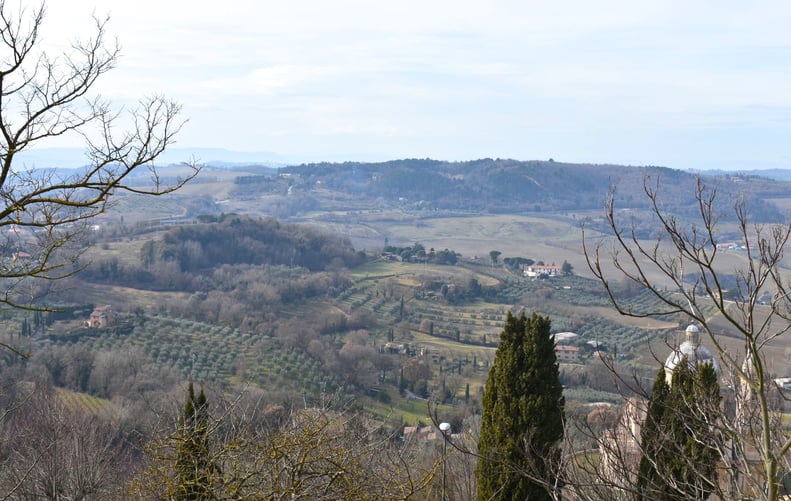 Montepulciano
09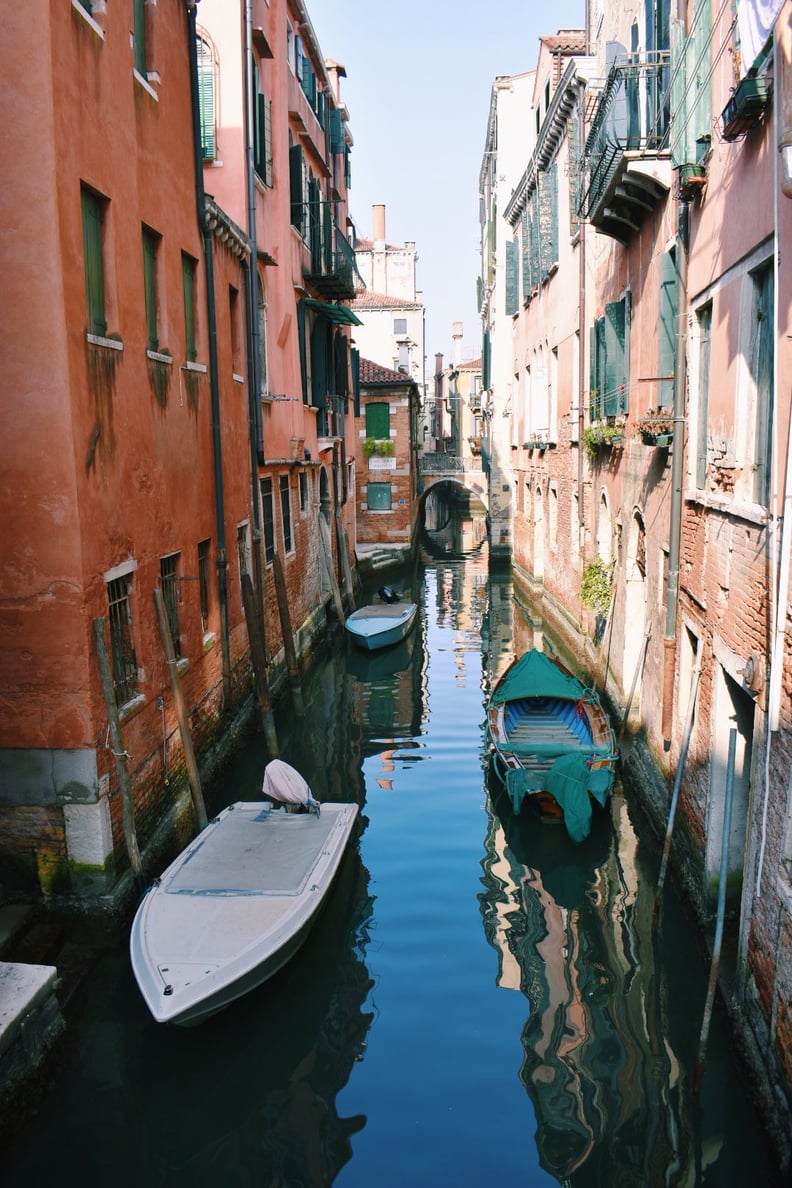 Mazzorbo
A short ferry ride from Venice, this tiny island features colorful houses with whimsical tile trimming. Its white wine, made of the rare golden Dorona grape, is entirely unique, since the Venissa vineyard has had to thrive despite the high tide and constant presence of salt water.
10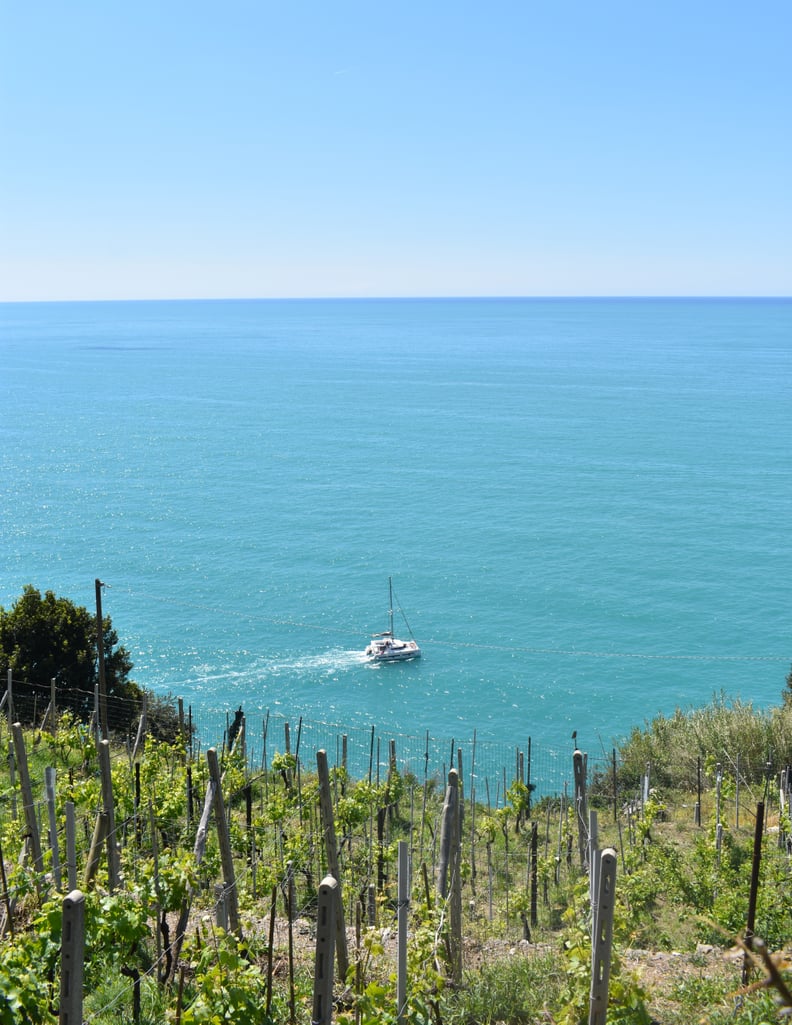 Monterosso al Mare
Monterosso al Mare has pesto aplenty, endless shopping, and the best beach in Cinque Terre. Walk up to the Buranco boutique vineyard for a tasting of the region's light and refreshing white wine, as well as high-quality olive oil, honey, and limoncino.
11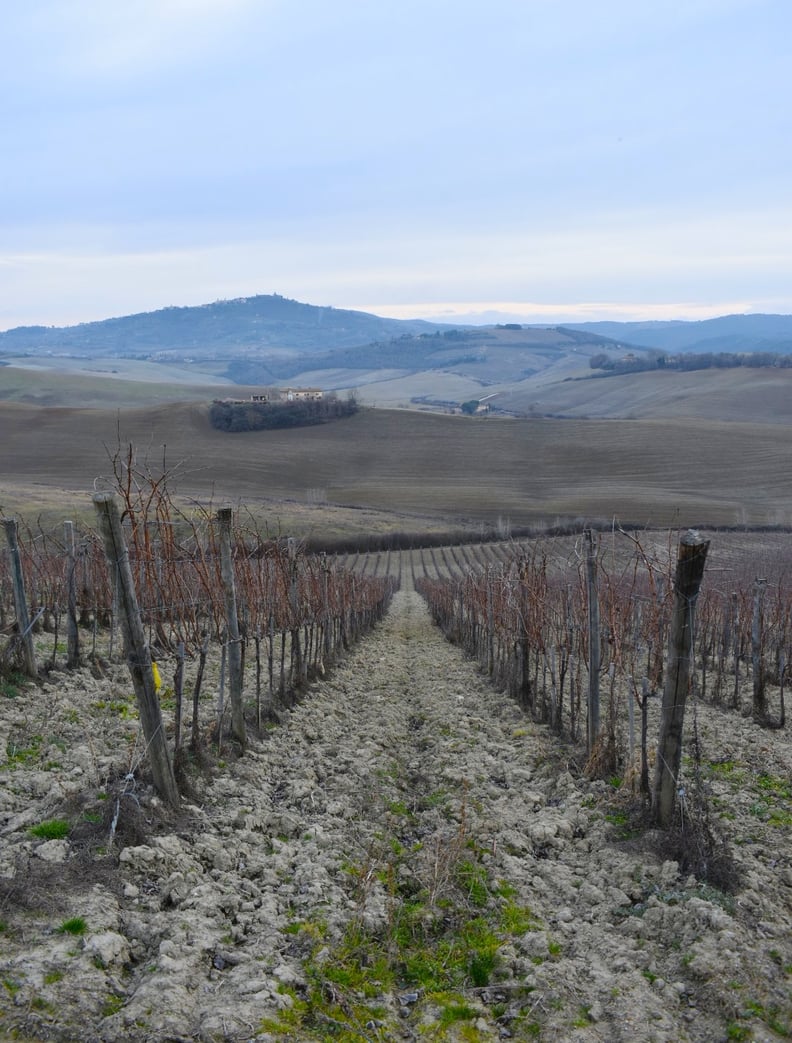 Montalcino
This Tuscan town is home to one of Italy's most famous and highly rated wines: Brunello di Montalcino. Between glasses of red wine, take in the village's rolling hills, olive groves, and vineyards — as well as its enchanting streets and medieval fortress and churches.
12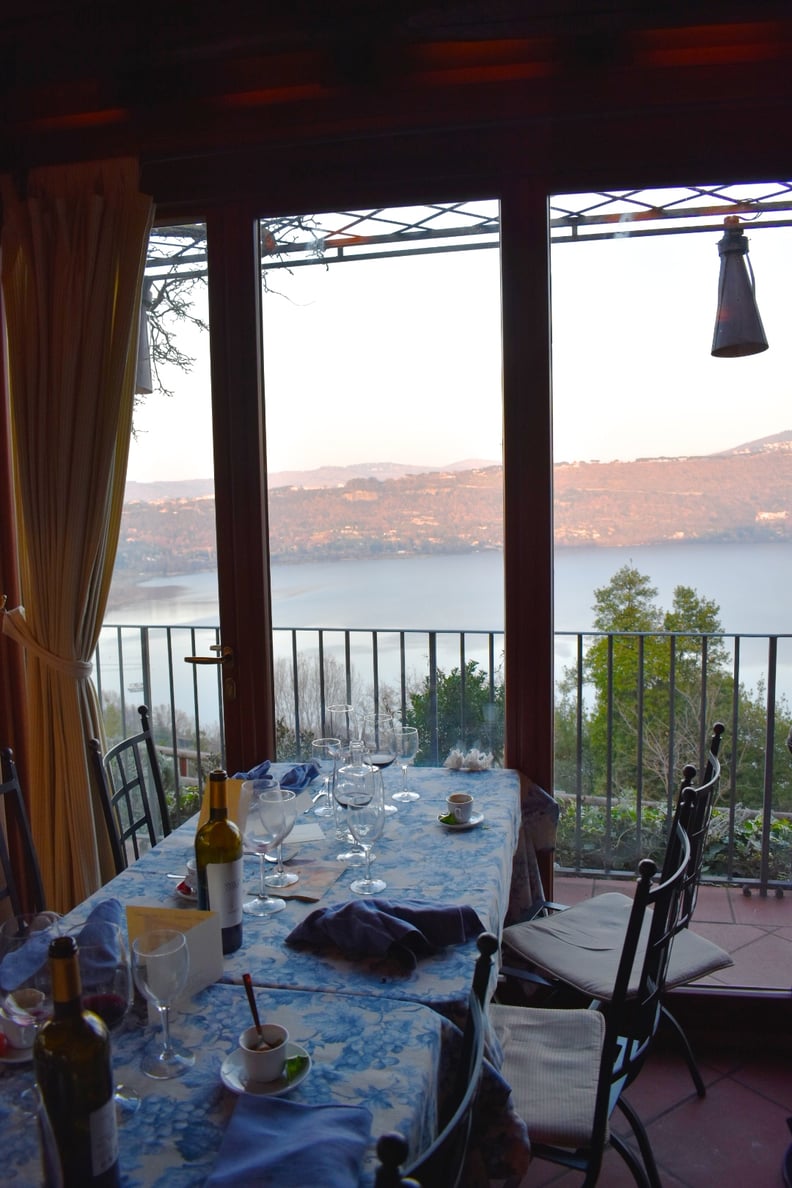 Castel Gandolfo
A short drive from Rome, Castel Gandolfo is traditionally a getaway for popes — until now, as many suspect the town is "too luxurious" for Pope Francis. It overlooks a lake, is full of manicured gardens, and has amazing options for wine- and food-lovers: like the Antico Ristorante Pagnanelli. Book a wine tasting (with tons of tasty snacks, like bacon-wrapped dates) in the cellar, and have lunch or dinner on the terrace with a crystal-clear view of Lake Albano.
13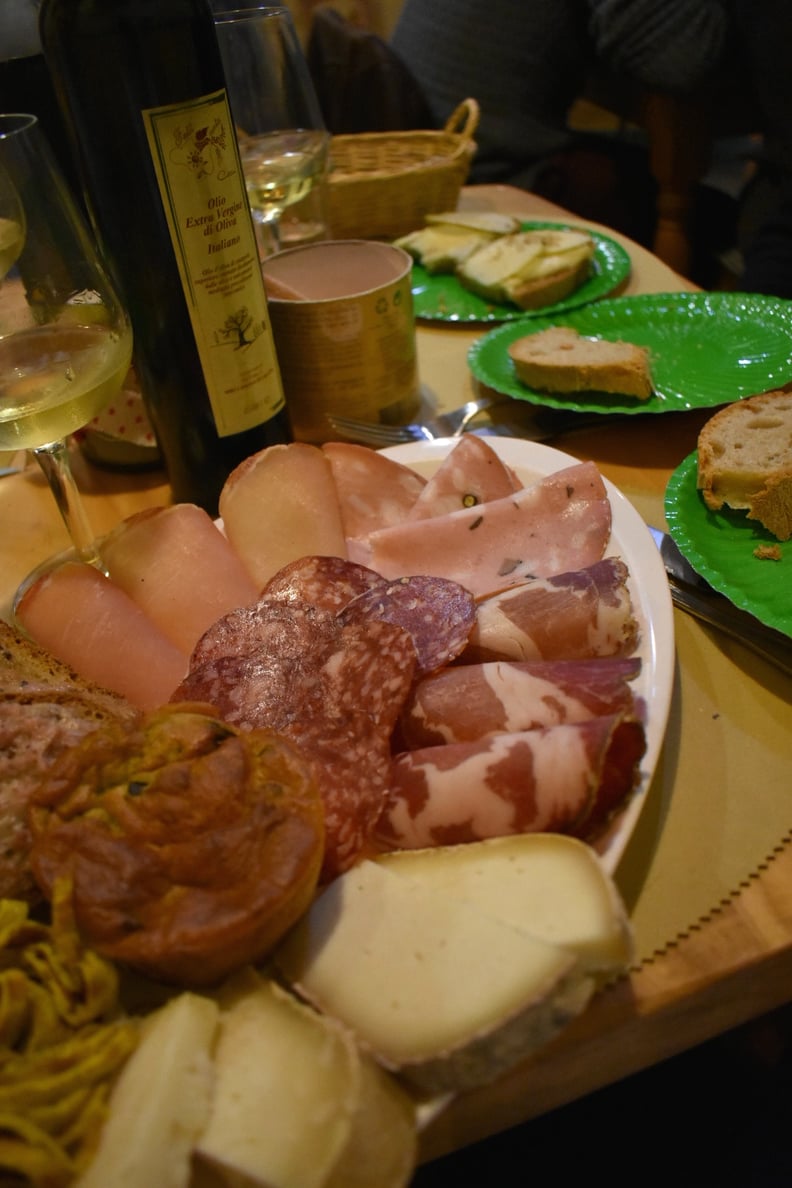 Alba
Alba is one of the great food capitals of the Piedmont region and is a producer of all things held dear: white truffles, dark chocolate, peaches, and excellent wine. Make your visit here all about tastes, washing down Barolo wine with bites of local cheese, polenta, and gianduja (a chocolate and hazelnut dessert).
14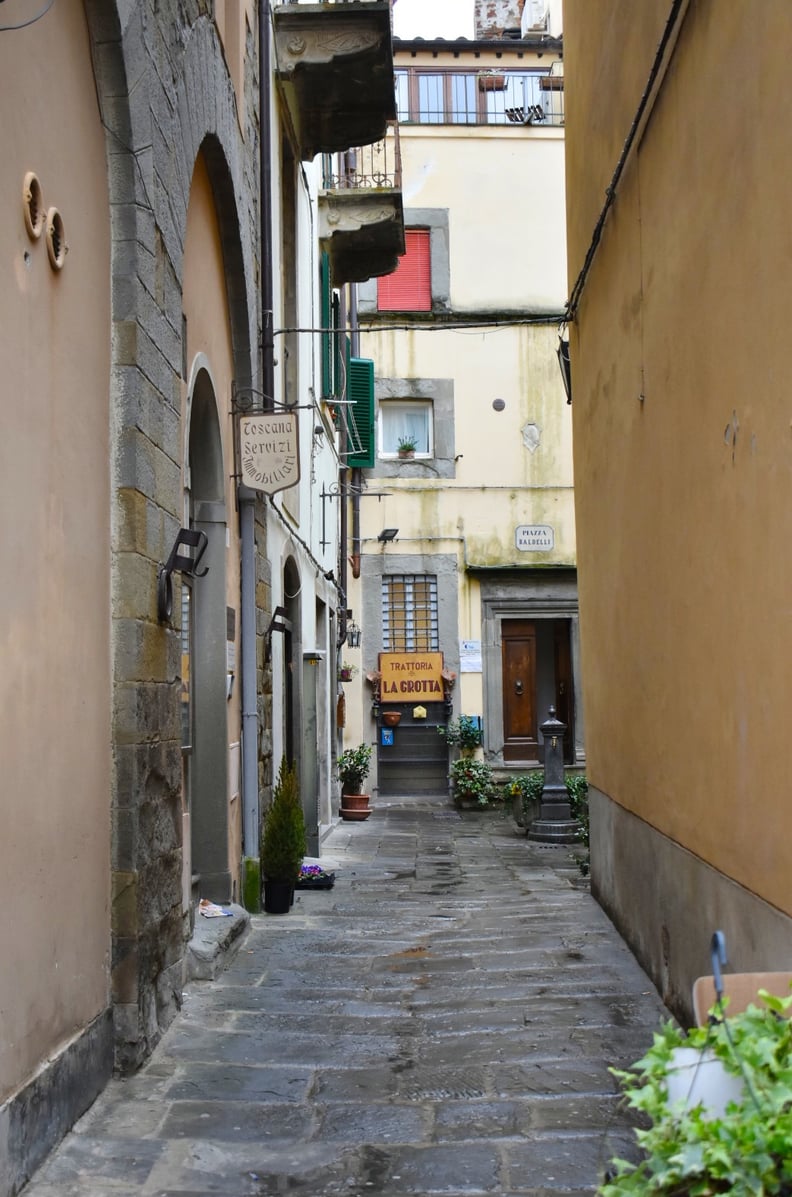 Montefalco
Until recently, this Umbrian village on a hill has flown under the radar, though it is very attractive for tourists; there's a "wine trail" guiding visitors from one winery to the next. If you want an experience that is quieter than Tuscany but still has beautiful landscapes, a slow pace of living, and bold red wines (that are very tasty with sharp cheeses and truffles), Montefalco is a wonderful destination.