11 Tree House Resorts That Will Unleash Your Inner Child
If you were lucky enough to either have or know someone with a tree house as a kid, you probably spent many a night dishing about dreams and crushes, singing, snacking, and sleeping under the stars. Even though we're all grown up now, tree houses can still be enjoyed long after we've retired our backyard hideaways. Whether you're into relaxing in a jacuzzi suspended 60 feet above ground or waking up to a swinging gibbon right outside your window, treetop villas are an incredible way to escape the everyday, get lost in the serenity of nature, and unleash your inner child!
So round up your hiking shoes, a poncho, sunscreen, and bug spray (check out this all-natural recipe for insect repellent), and get ready to channel your inner Jane of the Jungle. For this kind of excursion, there's no need to pack a lot, just good vibes and an adventurous spirit. Your 11-year-old self would be stoked, too.
01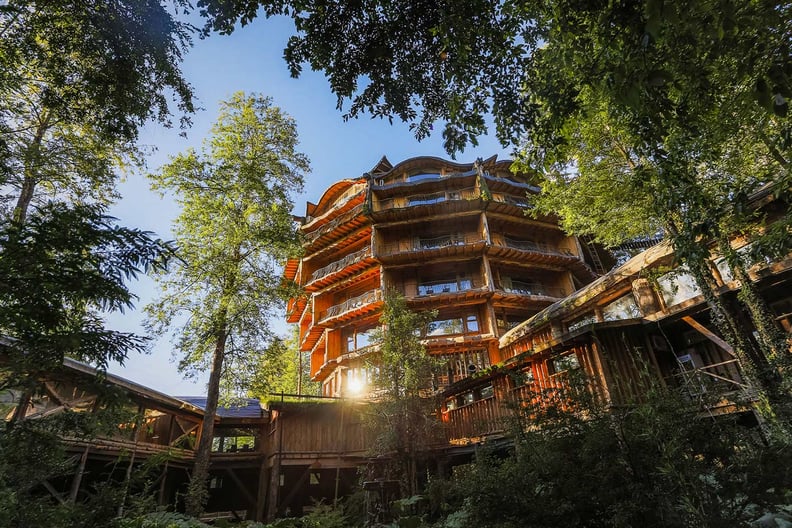 Nothofagus Hotel & Spa, Chile
Nestled deep in the Chilean rainforest in the branches of an ancient oak, this 55-room resort offers sensational forest and volcano views, a staggering waterfall, and a full-service spa (because, of course).
02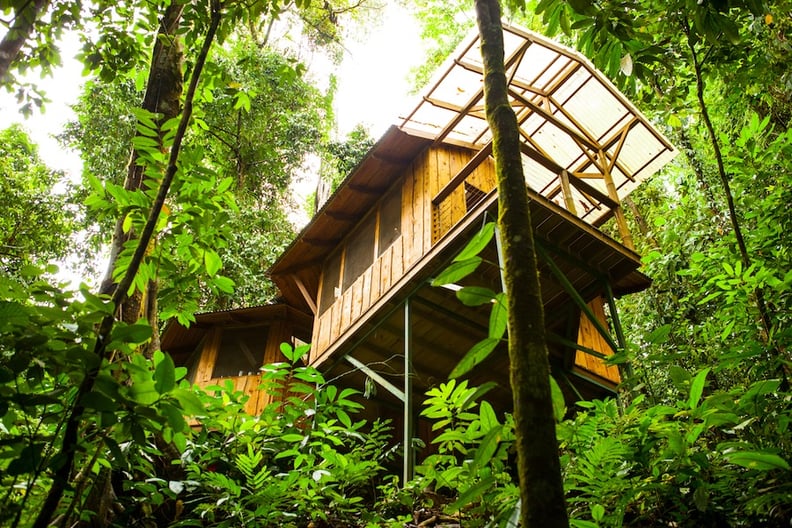 Finca Bellavista, Costa Rica
This Costa Rican hideaway is far from your typical resort. A self-sustaining community spanning more than 300 acres of dense rainforest, this arboreal retreat is made up of privately owned houses that are open to both short-term and long-term renters. Want to go totally off grid? You can move in for an extended period of time and completely immerse yourself in nature.
03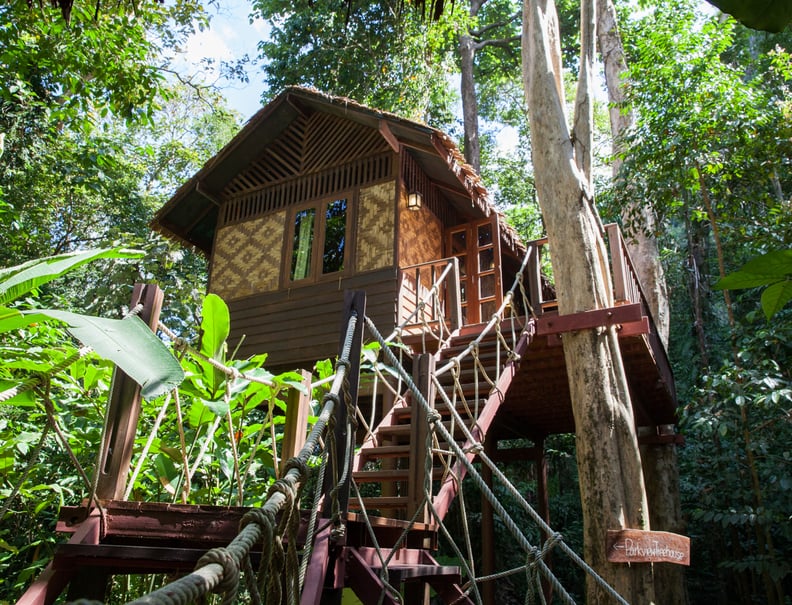 Our Jungle House, Thailand
Interested in waking up to the sounds of monkeys playing right outside your front door? Then add Our Jungle House, a rustic, eco-chic resort in the heart of Thailand's oldest rainforest, to your list, stat.
04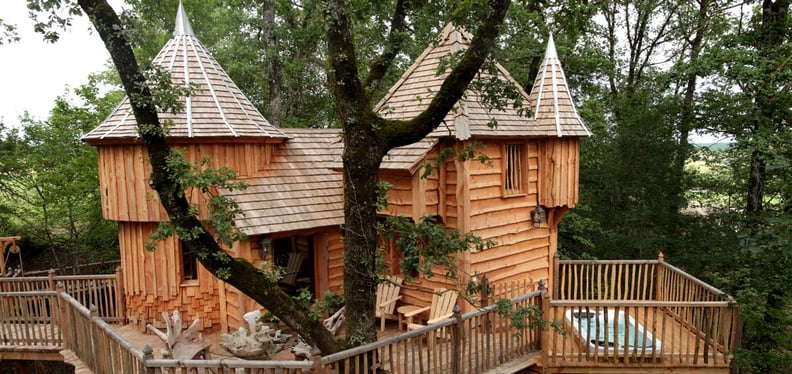 Chateaux dans les Arbres in the Dordogne, France
So, you never were the outdoorsy type? We've got you. This stunning French chateau puts the luxe in stilted living with first-class amenities like private saunas and open-air jacuzzis. Also, it looks more like a tree castle than hut.
05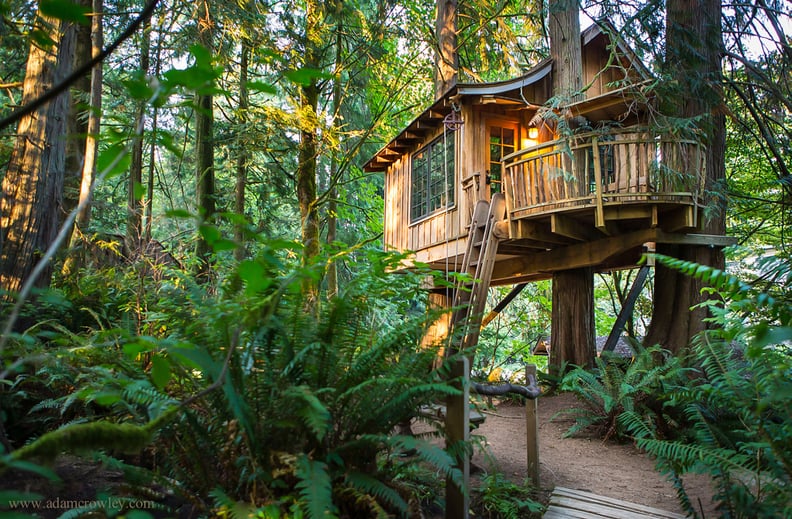 TreeHouse Point, Washington
Sleep in the arms of the magnificent Washington spruces at this treetop bed and breakfast, just a short 30 minutes outside of Seattle. Bonus: it doubles as a picture-perfect wedding venue.
06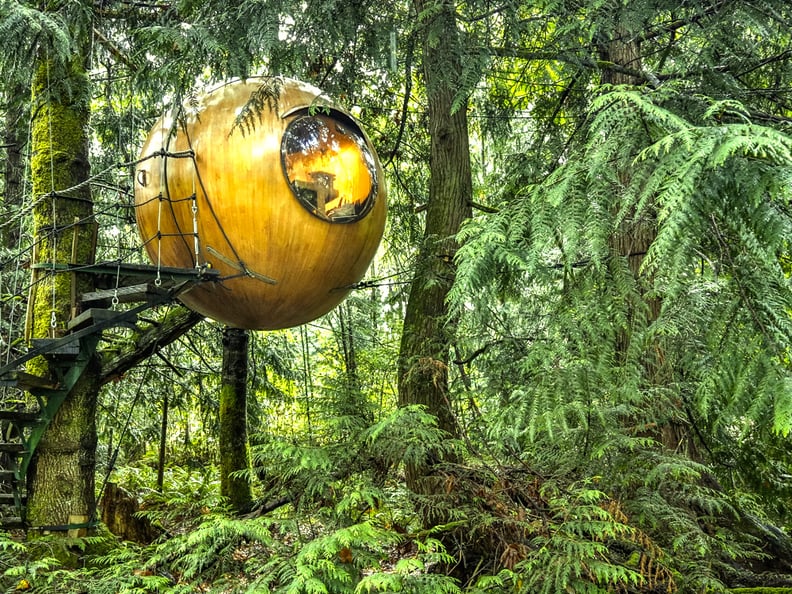 Free Spirit Spheres, Canada
Think modern-day glamping meets the mythical elvish kingdom of Middle Earth, and you have the quirky spheres of this magical Vancouver retreat.
08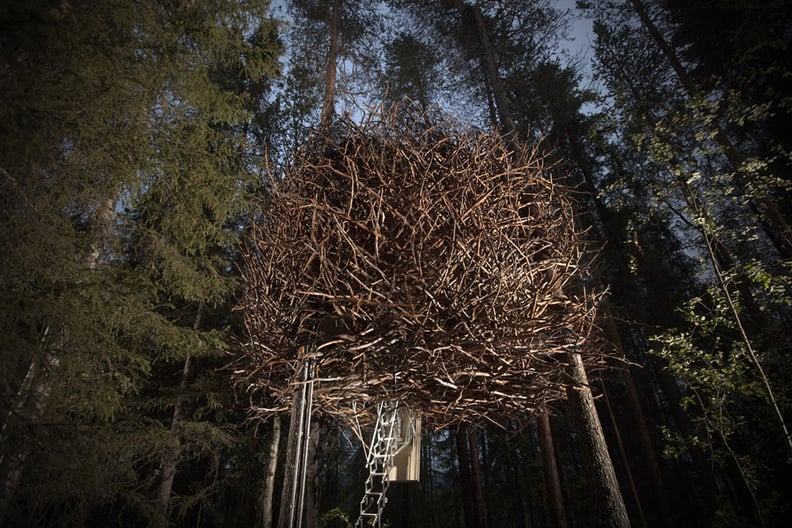 The Bird's Nest, Treehotel, Sweden
The same quirky Swedish getaway is also home to a suspended Bird's Nest house, featuring modish digs on the inside and a spiky, nested exterior.
09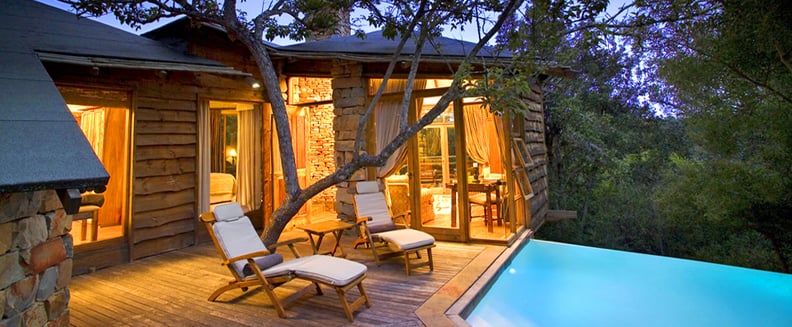 Tsala Treetop Lodge, South Africa
With wraparound decks and sparkling infinity pools, this South African lodge kicks things up a notch — up to the canopy, that is. Constructed of stone, wood, and glass, these gorgeous treetop suites offer stellar bird's-eye vistas of the surrounding jungle.
10
Treehouse at Kilauea Volcano, Hawaii
Most people opt to stay on the beaches of Hawaii, but this custom-designed house (from the architects of Tree House Masters) makes a solid argument for staying in the rainforest instead. Standing only five minutes from Volcano National Park, this double-decker beauty is only a short drive away from the eruption summit and rivers of flowing lava. Volcano hunter, anyone?
11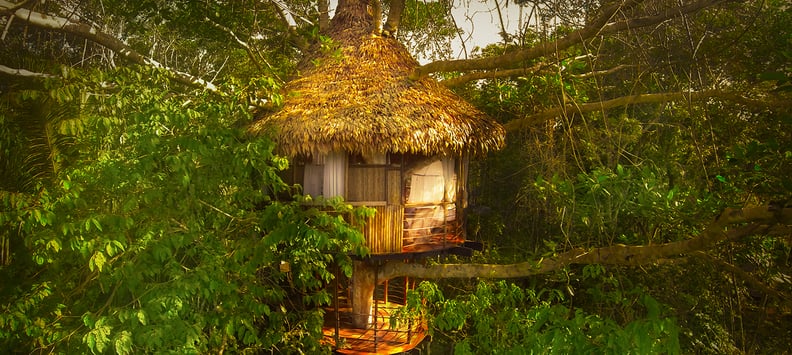 Treehouse Lodge, Peru
With 10 swanky, en-suite bungalows, this Peruvian lodge will be your own version of The Jungle Book, with multiple species of monkey, toucans, sloths, parrots, and even jaguars hanging out in the surrounding forest. You'll be humming "Bare Necessities" in no time.