16 Creative Uses For Mason Jars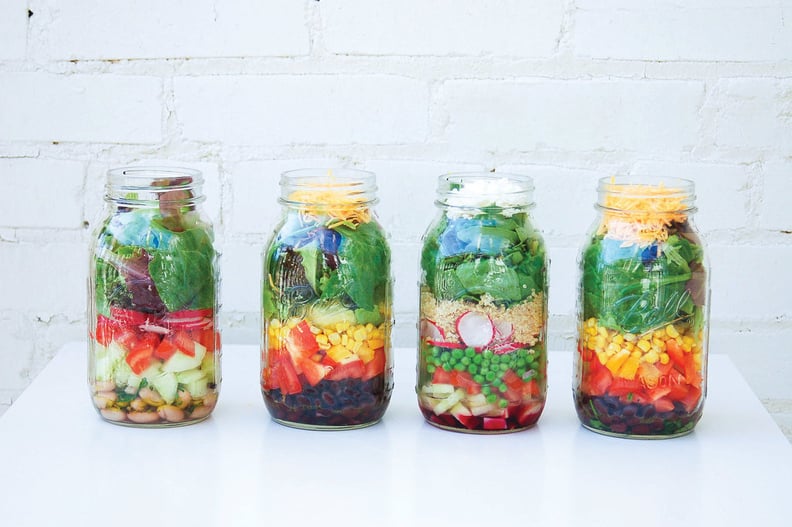 Julia Mirabella
As POPSUGAR editors, we independently select and write about stuff we love and think you'll like too. If you buy a product we have recommended, we may receive affiliate commission, which in turn supports our work.
It's amazing how one simple household item — the mason jar — can be used in so many practical and aesthetic ways. The jars can serve a range of purposes, from adding a rustic flair to your home to sealing in food you need to preserve. Read on for more fun uses for mason jars.
— Additional reporting by Sarah Lipoff
01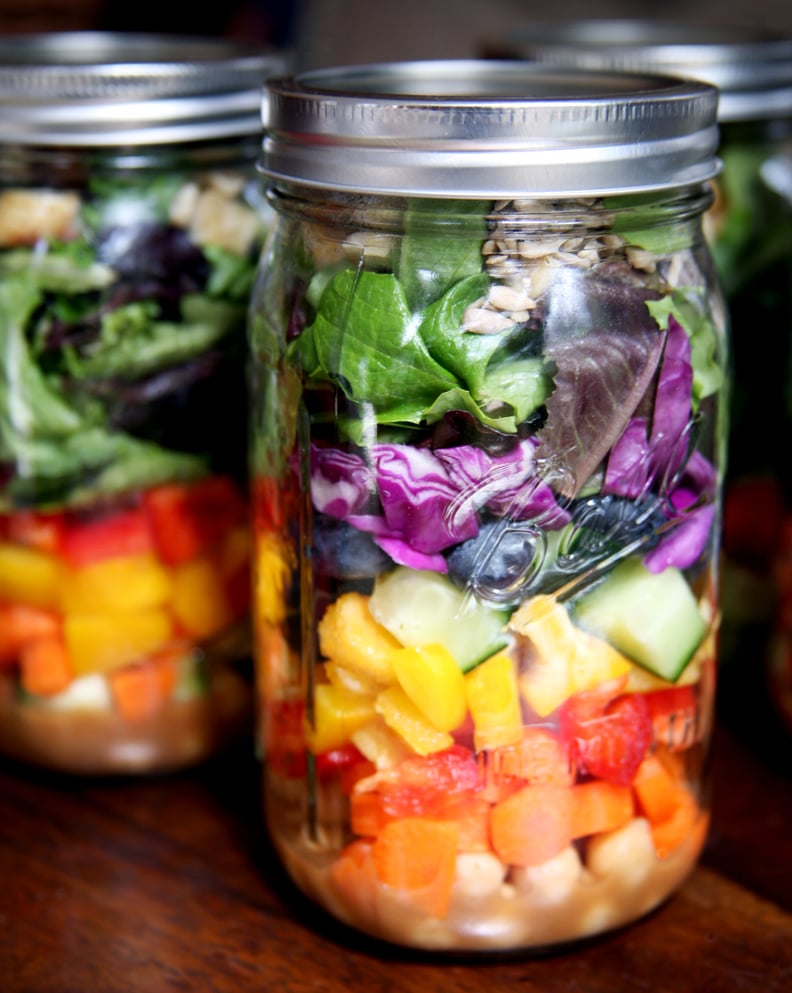 Preserving Food
Since mason jars are airtight, they are really great for storing preserves or pickling produce. The tight lid keeps the contents fresh and prevents bacteria from entering.
02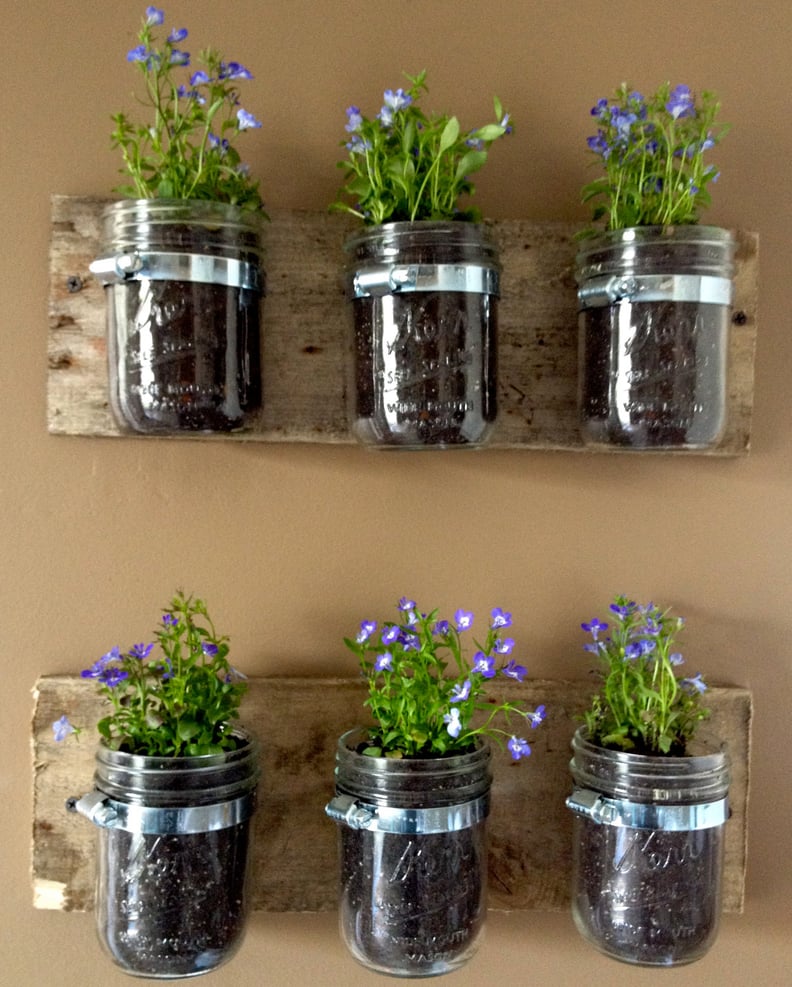 Planters
If you're looking for a planter, opt for a mason jar instead of opaque pots. It's cool to actually see the soil, and it'll give your home an earthy vibe. You can DIY your own planter or buy this cute option for $25.
03 Change Jar
Of course, there is always the good ol' change jar. To switch things up a little, replace loose change with $5 bills. You'll be able to accumulate money more quickly that way.
04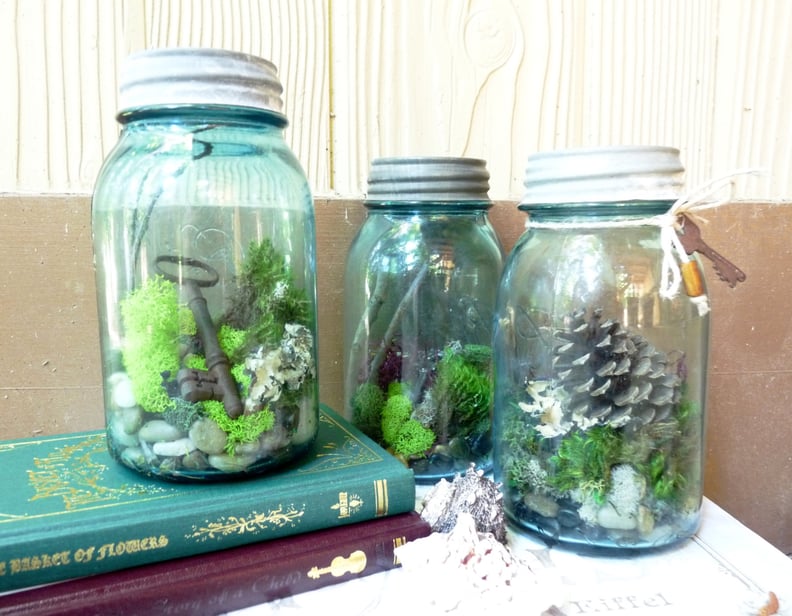 Terrarium
Terrariums are cheap to make, and they're a nice way to add some green to the home or even the office. Using a mason jar to store the plant arrangement is a nice twist on the traditional terrarium holders.
Here's a guide on how to make a terrarium. No time to make one? No problem — check out this moss terrarium ($45) on Etsy.
05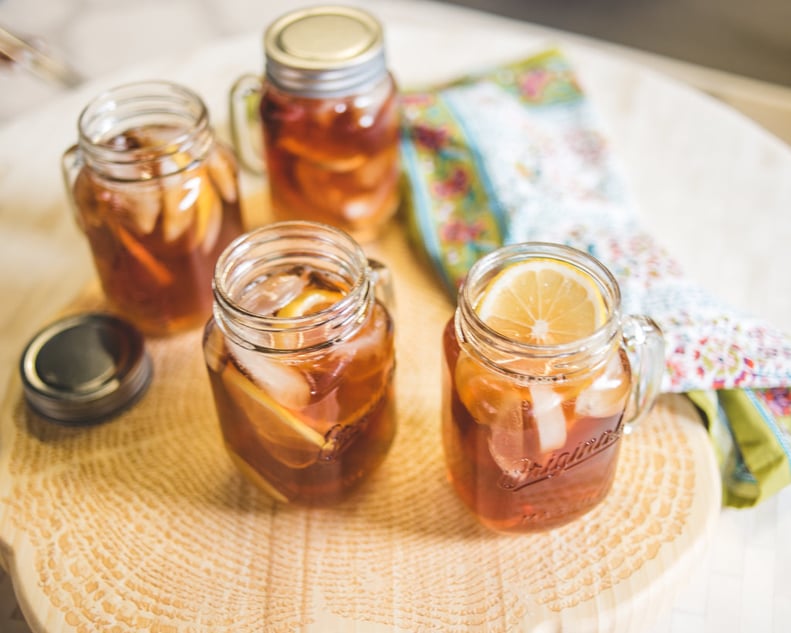 Cup
Instead of a cup, drink from a mason jar. They're really cool to serve your homemade mixed drinks in when guests come over.
06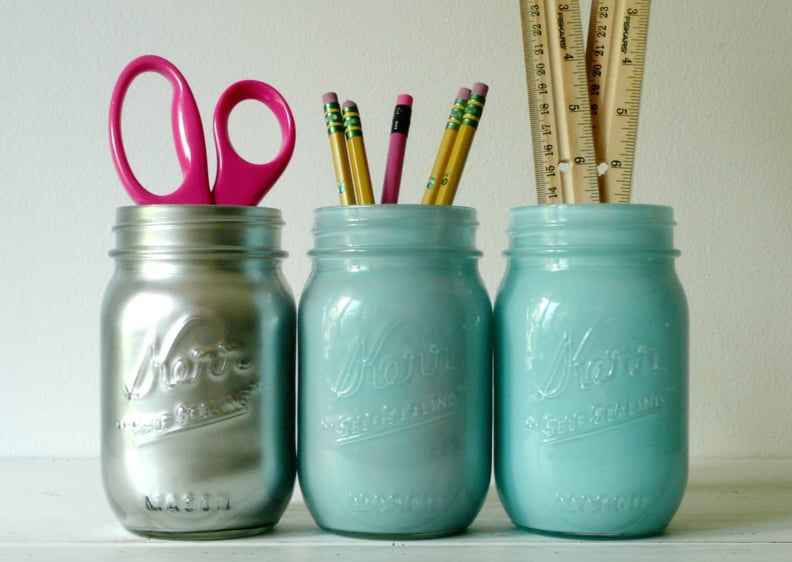 Pen Holders
Spray-paint a mason jar, and it'll be a colorful addition to your desk as a pen holder. We love these turquoise mason jars ($21).
07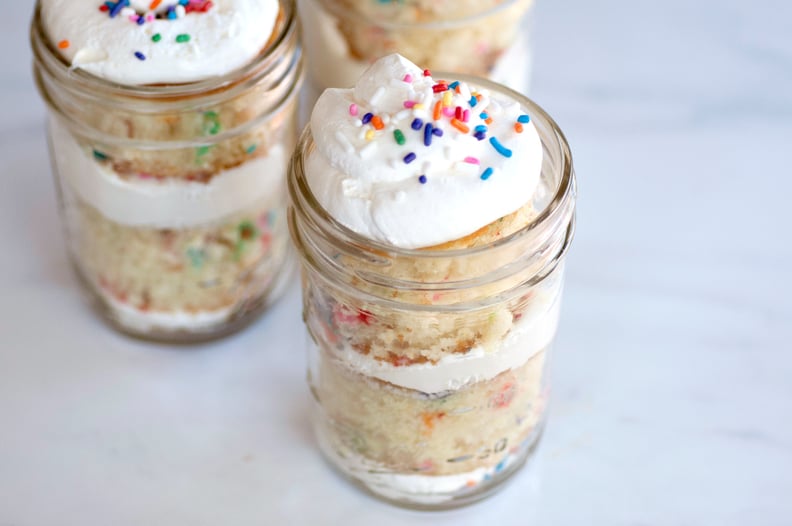 Bake Food
08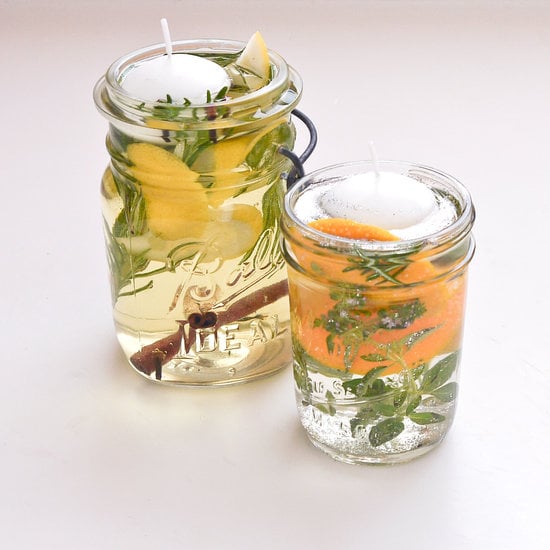 Scented Floating Candles
Mason jars make the perfect container for odds and ends of herbs and citrus fruits to create pretty scented floating candles that also help keep bugs away. Check out the easy DIY.
09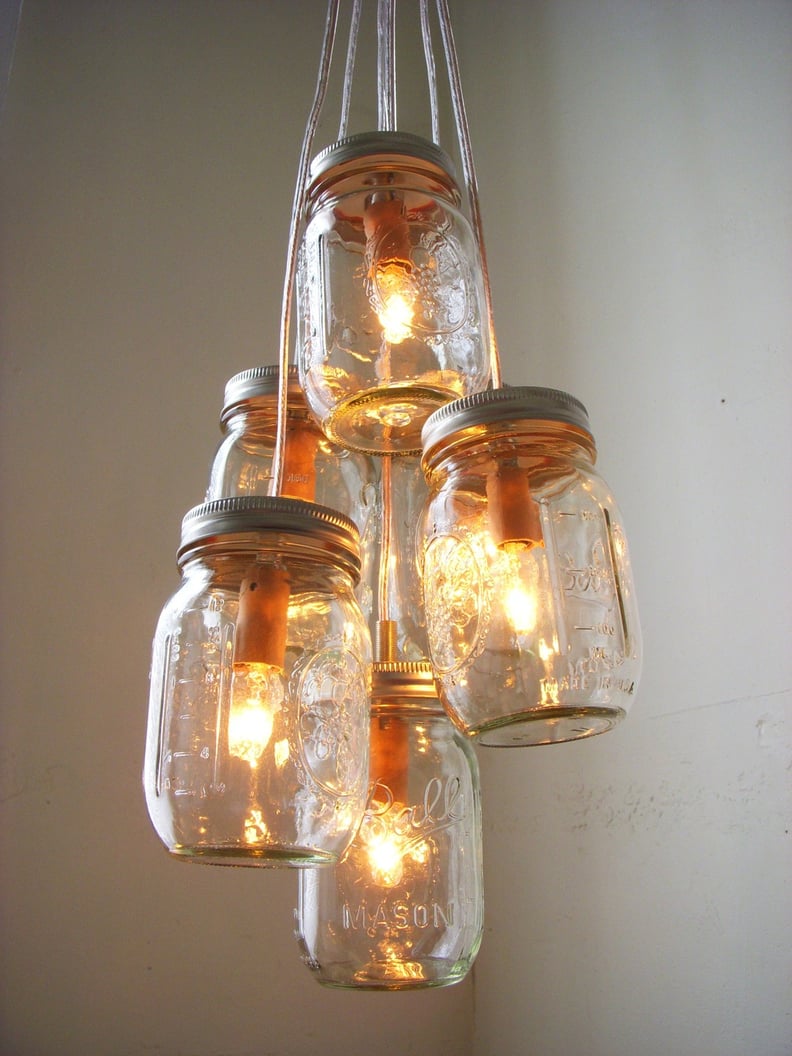 Chandelier
With a bit of work, you can make chandeliers out of mason jars. For an easier DIY route, use candles instead of electrical lighting. Use this gorgeous Etsy chandelier ($150-$170) as inspiration.
10 Flower Vase
Nowhere to put your beautiful blooms? Use mason jars! You can choose to spray-paint them or cover the jar with lace or some other material, but personally, I think it's the most beautiful as a vase when it's in its original, translucent form.
11
Lunch Box
12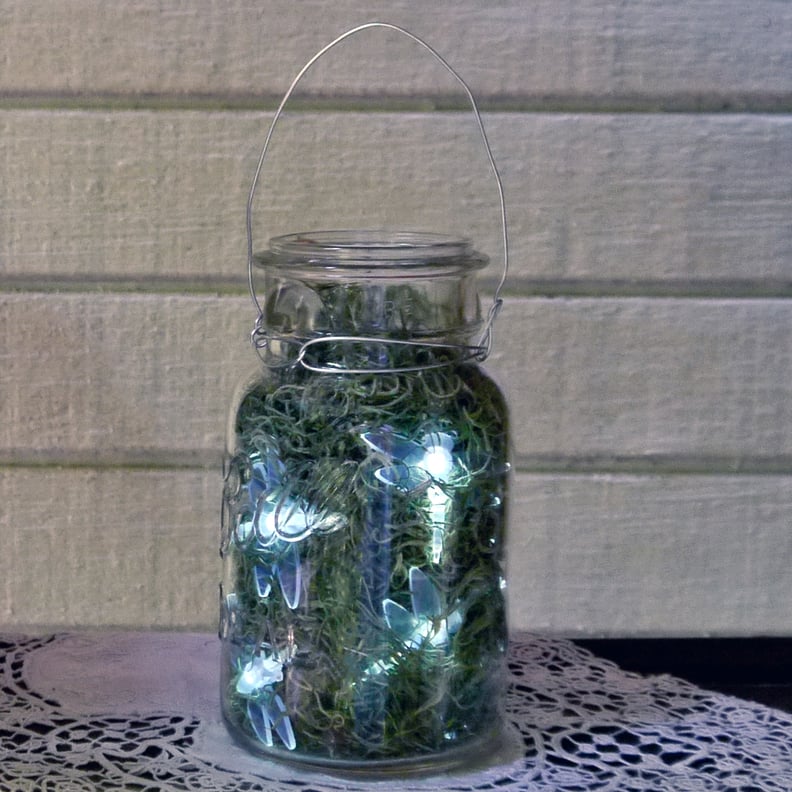 Cute Lighting
With LED lights and craft moss from the dollar store, easily create mood lighting for weddings or fun gatherings. Here's how to make one.
13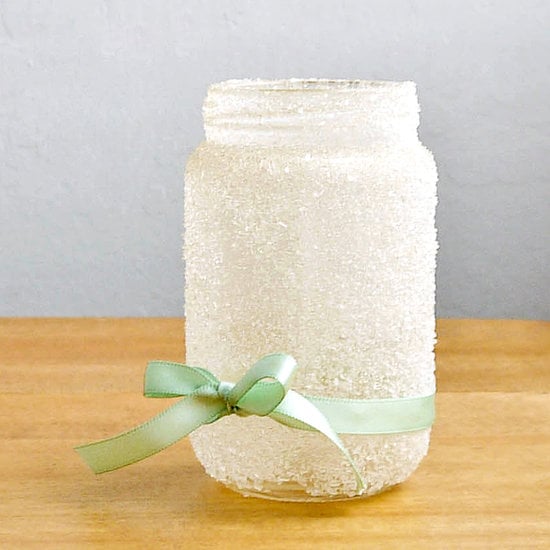 Pretty Jars
You'll love how these pretty jars brighten your space. And they're seriously easy to make.
14
Soap Dispensers
Make a soap dispenser out of your mason jar by drilling a hole in the lid and inserting and gluing the top of an old soap bottle to the hole. We were totally inspired by this fun Etsy option ($25).
15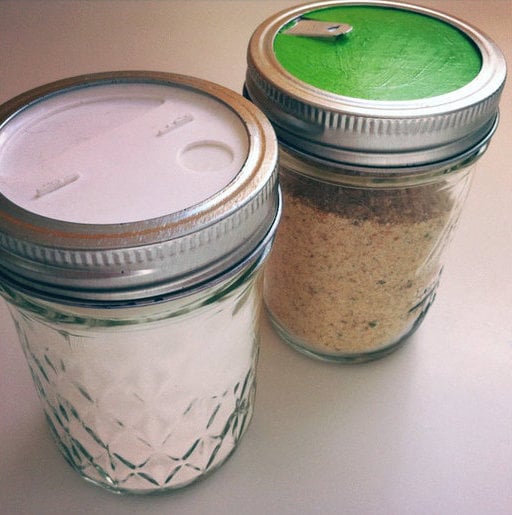 Jar Shakers
Repurpose the tops of salt and seasoning shakers with the help of mason jars with this helpful DIY.
16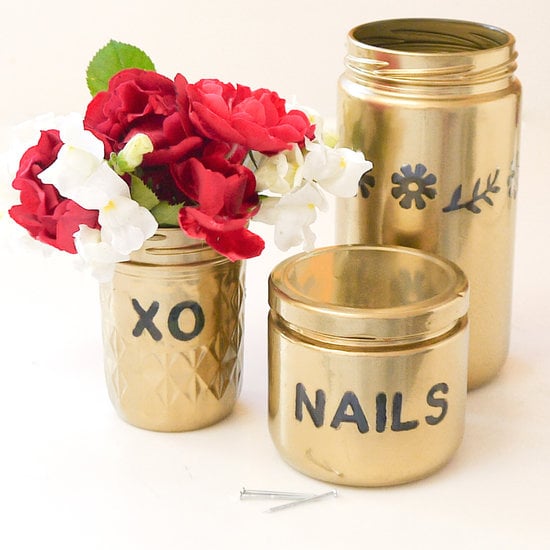 Fancy Containers
Upcycle jars with the help of stickers and gold spray paint for stunning containers for holding just about anything. Here's how to make them!