17 Reasons the Cayman Islands Are the Best Place in the Entire Caribbean
When thinking of the ultimate tropical destination, the Cayman Islands always come to mind. I've been there a handful of times with my family over the years, and that little slice of paradise located in the Caribbean Sea just keeps getting better and better. Made up of three islands under British rule — they use Cayman Islands (CI) money with Queen Elizabeth's face on the bills! — Grand Cayman, Cayman Brac, and Little Cayman are known for their crystal-clear blue waters, diving and snorkeling sites, food, wildlife, and beaches. They basically have everything you could want in a tropical getaway. And while other popular vacation destinations have been built up over the years, the Cayman Islands still remain mostly untouched. They're also pretty easy to get to with most flights making a stop in Miami before hopping over to Grand Cayman, and you can find round-trip airfare even in peak season for around $400. So, grab your suits and shades, and keep reading for 17 reasons you should book a trip to the Cayman Islands ASAP.
01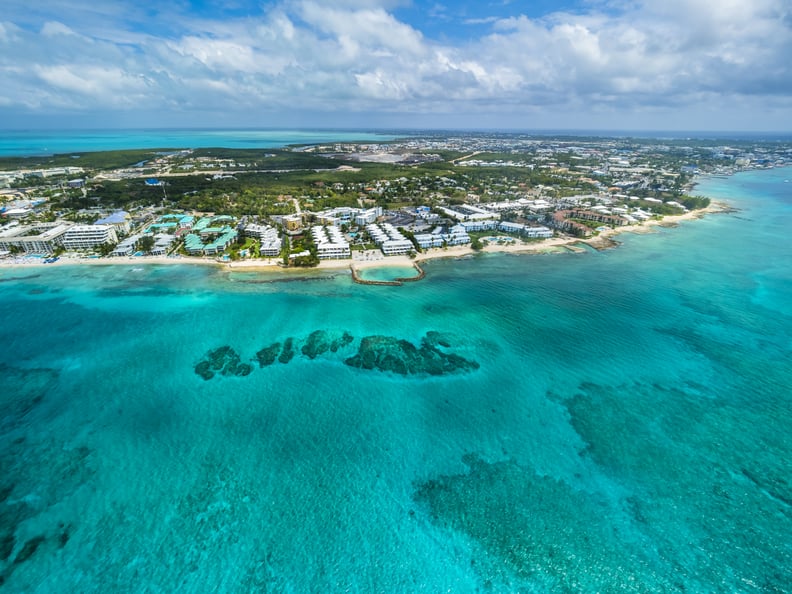 It's Nowhere Near as Built Up as Some Other Islands
When you want to get away, you probably want to escape things you see every day, like endless fast-food chains, shopping malls, crowded streets, etc. While the Cayman Islands have only continued to grow in popularity over the years, the islands still remain relatively unchanged. Yes, you'll spot a Burger King in George Town on Grand Cayman, but it's not heavily built up at all. The main city takes just a few minutes to walk through, locals still use pay phones, and you'll see fresh coconuts and mangos being chopped on most corners. When you get here, you feel like you're truly in a tropical paradise.
02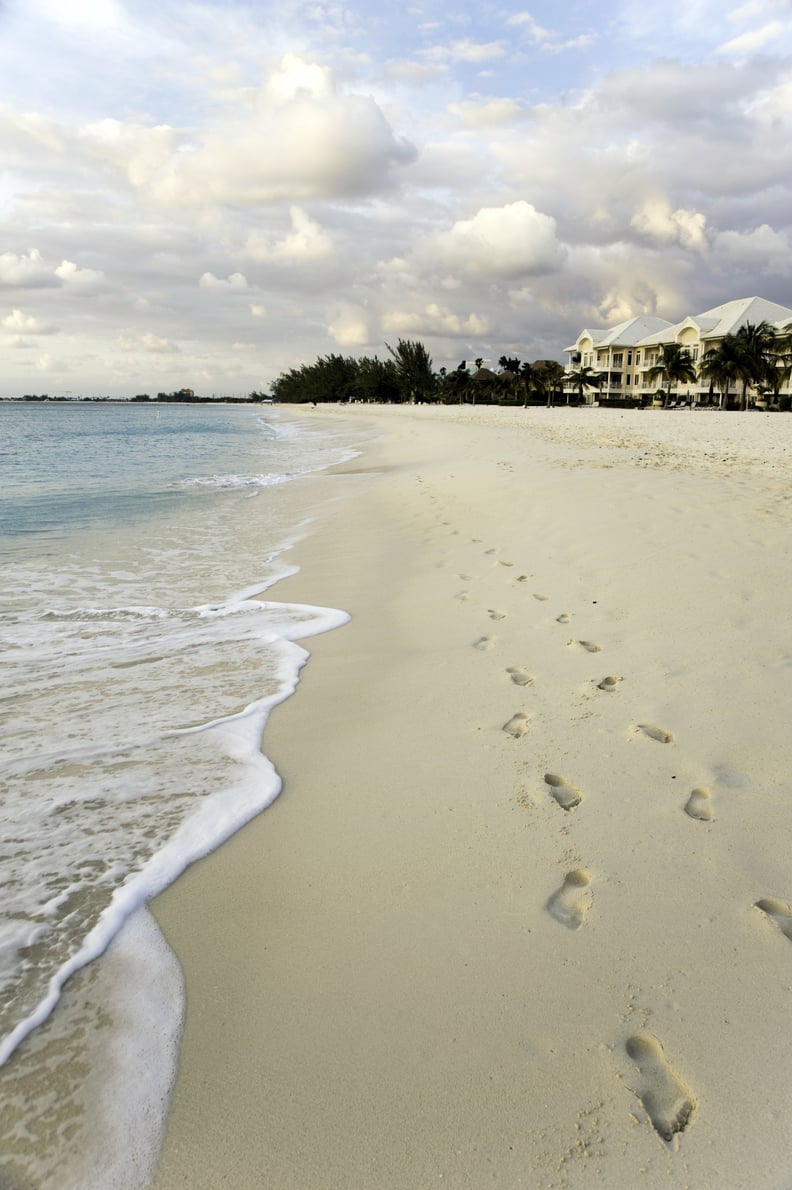 It's Incredibly Safe
When traveling anywhere, safety is always a big concern. While other Caribbean islands can be a bit dicey in certain areas, the Cayman Islands are very safe. And while it's always best to be aware of your surroundings and take precautions, the crime rate in the Cayman Islands is very low.
03
It Has a Seven Mile Beach
Seriously, that's what it's called. Seven Mile Beach is located on the western end of Grand Cayman and is where many hotels and condos are located. It's a long and beautiful stretch of coral-sand beach that's basically paradise.
04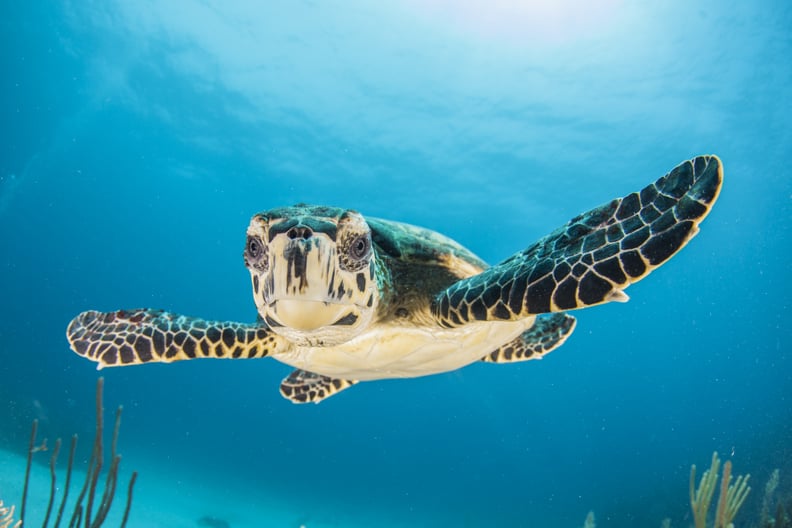 The Snorkeling and Diving Are Amazing
Whether you're an avid diver or trying snorkeling for the first time, the Cayman Islands have some of the most amazing sites to see under the water. From turtles to shipwrecks to sharks to vibrantly colored coral reefs, you could spend hours with your head in the water and still not see it all! And if you don't want to venture too far from land, there are amazing reefs just off many beaches.
05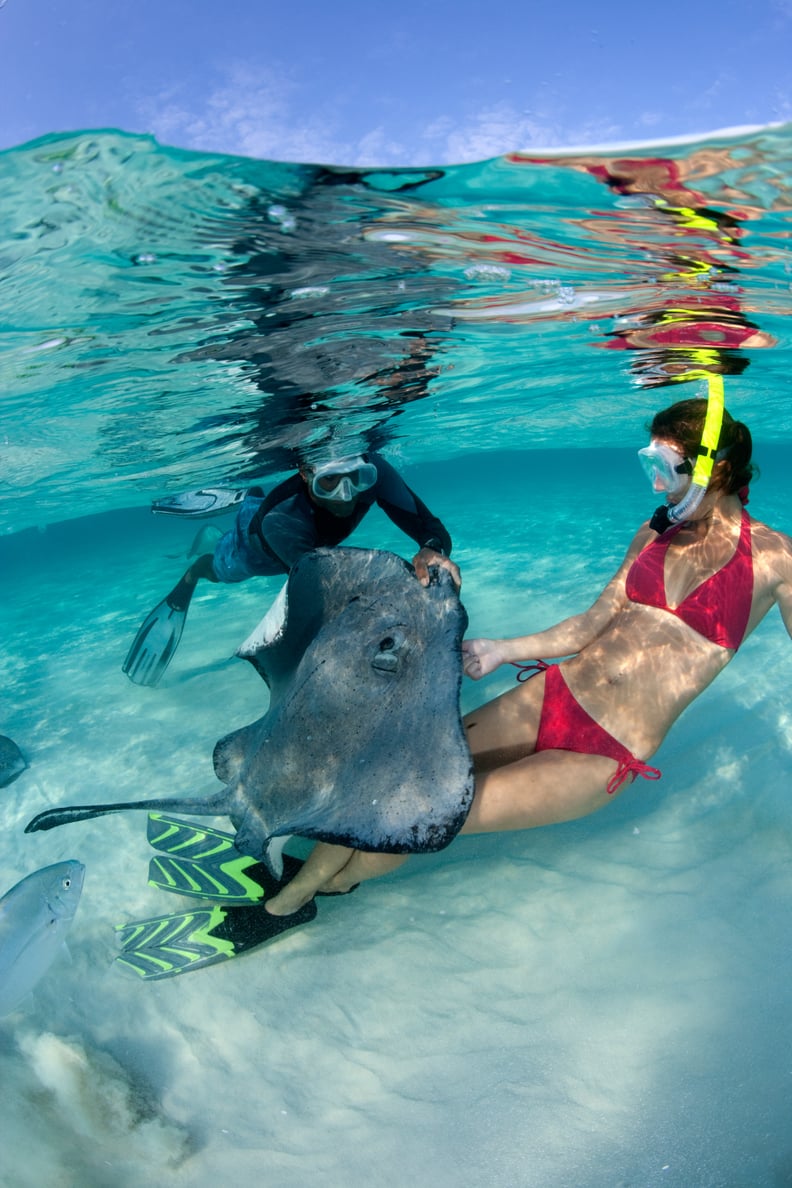 There's a Place Called Stingray City
If you're afraid of stingrays, get ready to fall in love with them in the Cayman Islands. There's a large sandbar in the ocean called Stingray City where most snorkeling boats stop during day trips. Once anchored, you hop off the boat and are met with swarms of stingrays. If this sounds scary, it's really not! They're more like puppies who love swimming up against you and being pet. You can even feed them and take pictures while holding them. Just make sure you shuffle your feet instead of taking steps so you don't scare any that may be burrowed under the sand.
06
It's Not a Big Party Island
While some may prioritize a large nightlife presence when picking a vacation destination, others might want a quiet and peaceful spot that won't attract wild Spring breakers. While there's plenty to do in the Cayman Islands at night, you won't find massive beach parties or loud clubs. It's perfect for anyone who wants to fully recharge.
07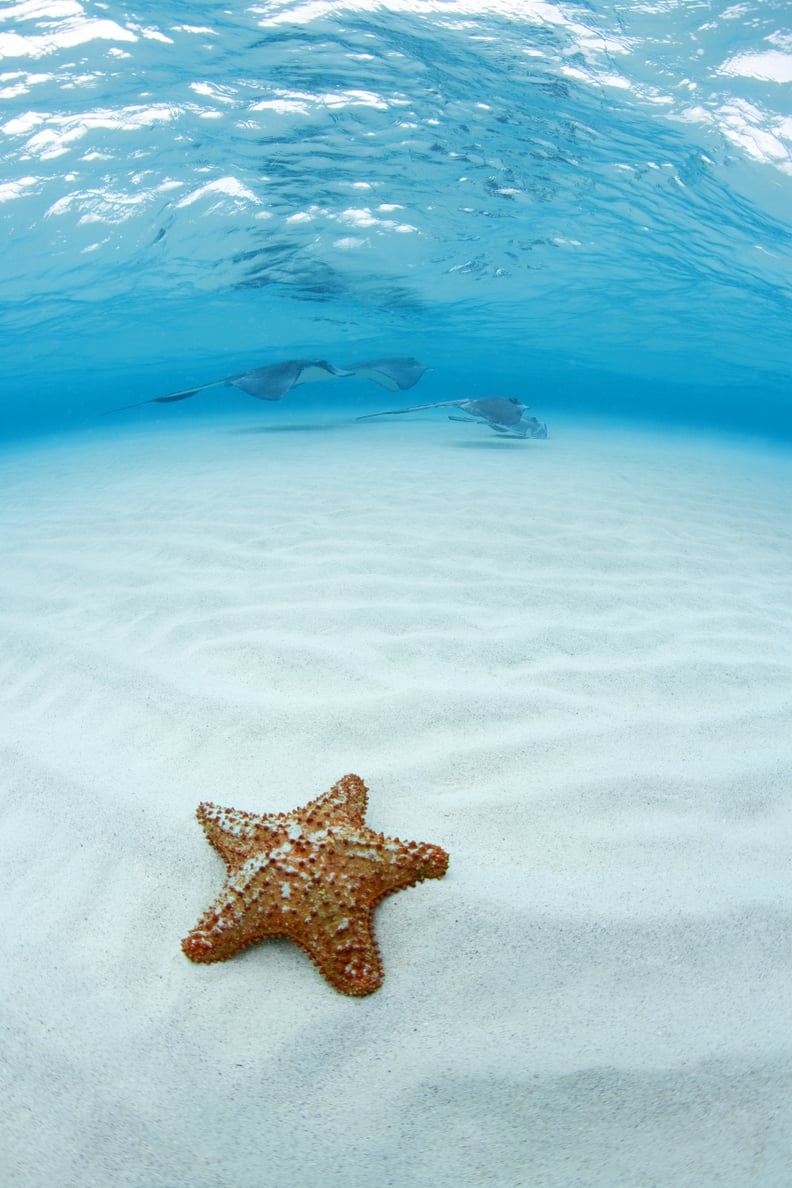 You Can Hang With Starfishes at Starfish Point
If Stingray City wasn't enough, there's also a spot on Grand Cayman called Starfish Point! Here, you can marvel at the sea stars in the shallow blue waters and white golden sand. It's the perfect photo spot for a dreamy tropical shot.
08
Rum Point Is as Amazing as It Sounds
Rum Point is a spot on Grand Cayman unlike any other. Located on the north side of the island, it's a small and secluded beach that offers everything from snorkeling to jet skiing to hammocks underneath shady palm trees. The main restaurant at Rum Point — Rum Point Club — has picnic tables set up right on the beach and offers delicious island grub like Caybrew fish and chips and jerk pork. Just make sure you try its famous mudslide, which was actually invented right here!
09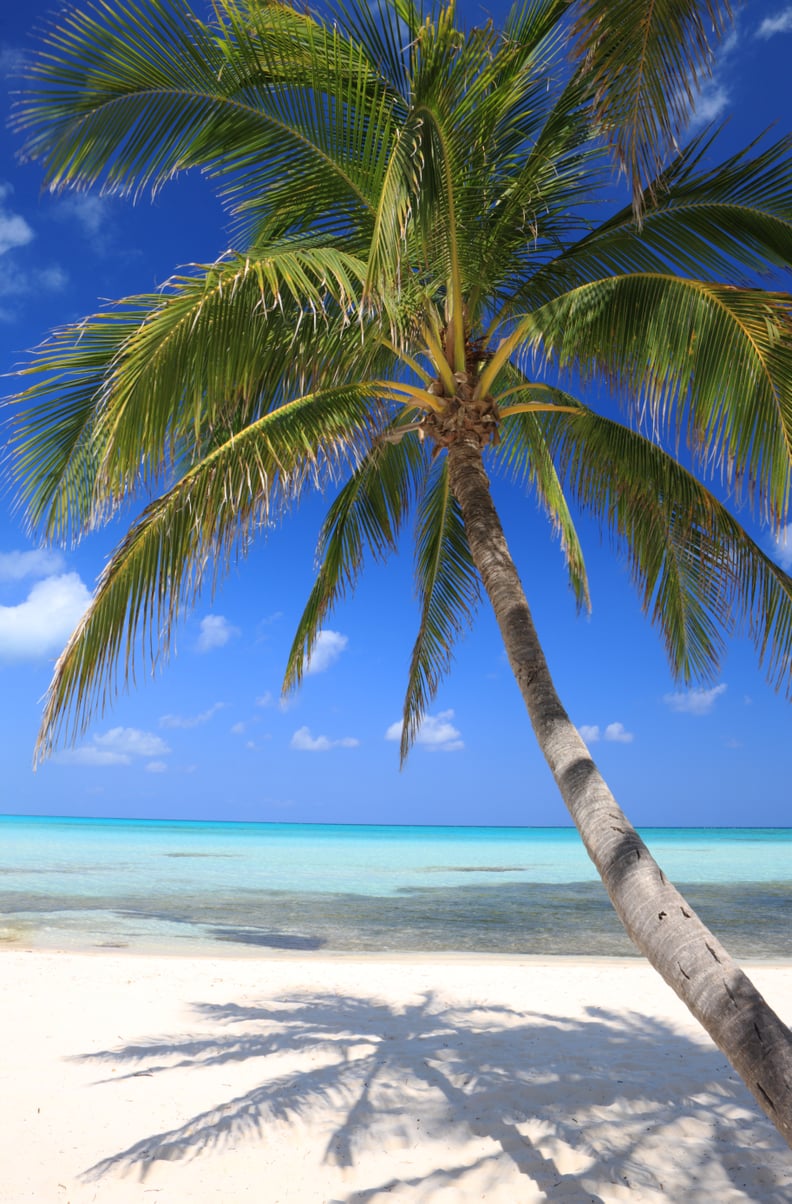 The Water Is Insanely Blue
Close your eyes and think of the bluest, dreamiest water you can image. That's the water in the Cayman Islands. When you step into it, it's so clean and crystal clear that you can see straight to the bottom.
10
You'll Ironically Eat the Best Italian Food Ever
I've been to Italy, and I can honestly say the best Italian food I've ever had is at Casanova's By the Sea on Grand Cayman. Owned by Italy native Tony Crescente, Casanova's serves authentic Italian cuisine right on the beach, brilliantly colliding the charm of Europe with the tropical Caribbean.
11
And All Food in General Is Unbelievable
If you want fresh, delicious, and authentic island food, the Cayman Islands definitely need to be at the top of your foodie bucket list. From coconut french toast at Coconut Joe's to watermelon mojitos at Calypso Grill to the rice and beans at Paradise Seaside Grill to conch ceviche at The Cracked Conch, you'll have dreams about everything you eat long after you leave.
12
You Can See the Sea Via Submarine
If you want to see what lies far beneath the ocean's surface, hop aboard the 48-passenger Atlantis submarine in Grand Cayman. The submarine takes you 100 feet below sea level and offers tours during the day and at night, each one offering very different experiences since different sea creatures are out at different times.
13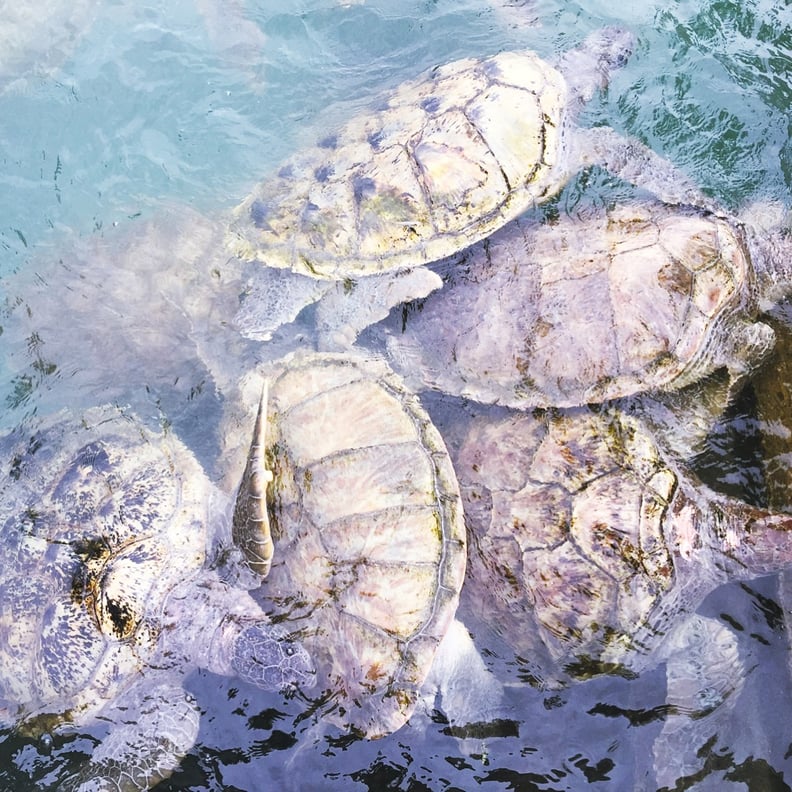 This Is What a Morning Commute Looks Like
There's hardly any traffic in the Cayman Islands, and if you do run into a bit of a pileup, it usually has to do with a swarm of sea turtles in the ocean.
14
You Can Go to Hell
Ever wondered what Hell is like? Well, on Grand Cayman, you can experience the heat for yourself. A teeny-tiny town located about 20 miles outside of George Town on Grand Cayman, Hell gets its name because it's home to about 60 yards of short, black limestone formations. While you can't climb on the formations (because, ouch), there are viewing platforms there and an adorable Hell gift shop where you can buy things like hot sauce and t-shirts saying you've been to Hell. The town also has a small post office so you can send friends and family postcards from Hell. While it isn't much to see to be honest, just saying you've been to Hell is reason enough to go!
15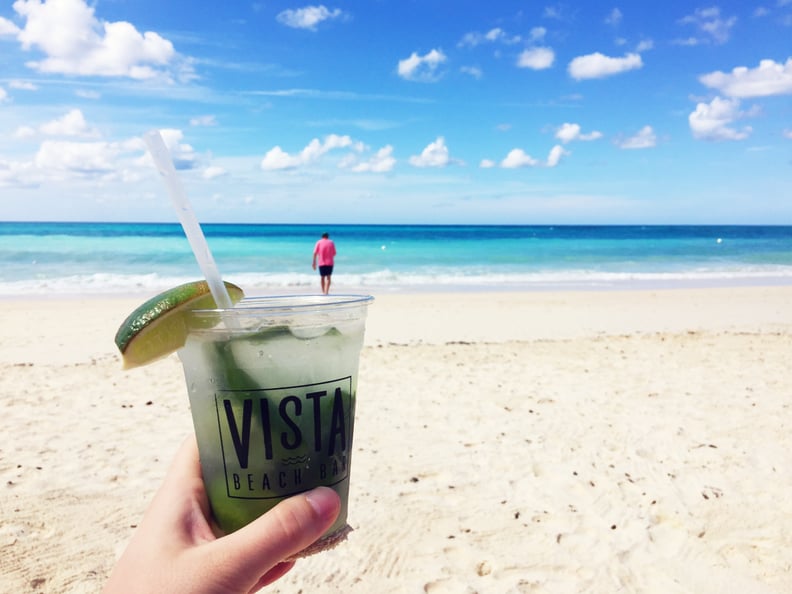 It's Not Crowded
The Cayman Islands are one of the top diving destinations in the world and have also become a hot spot for tourists as a whole, but you still won't feel it. While the city of George Town on Grand Cayman can get a bit crowded whenever a cruise ship is docked for the day, the rest of the island has plenty of space to roam and relax. You always feel like you have your own little slice of paradise untouched by others.
16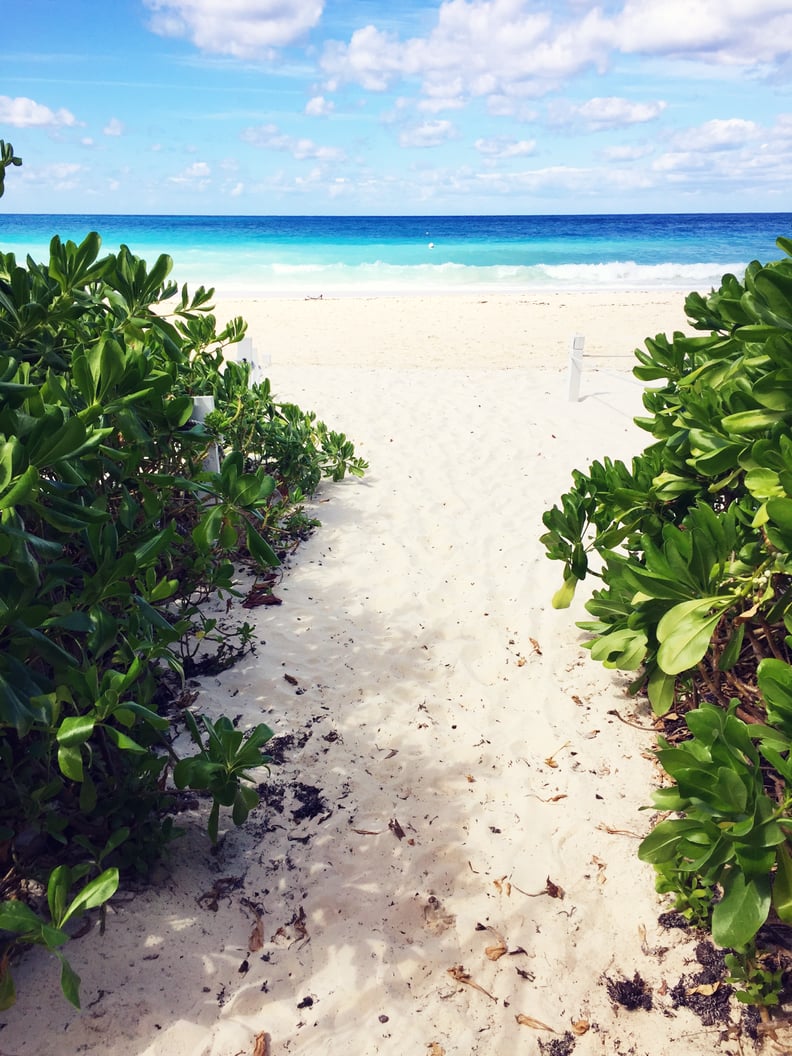 You're Never More Than a Few Steps Away From the Beach
Because the Cayman Islands are so small, you can pretty much always see the ocean and are never more than a few minutes away from putting your feet in the sand.
17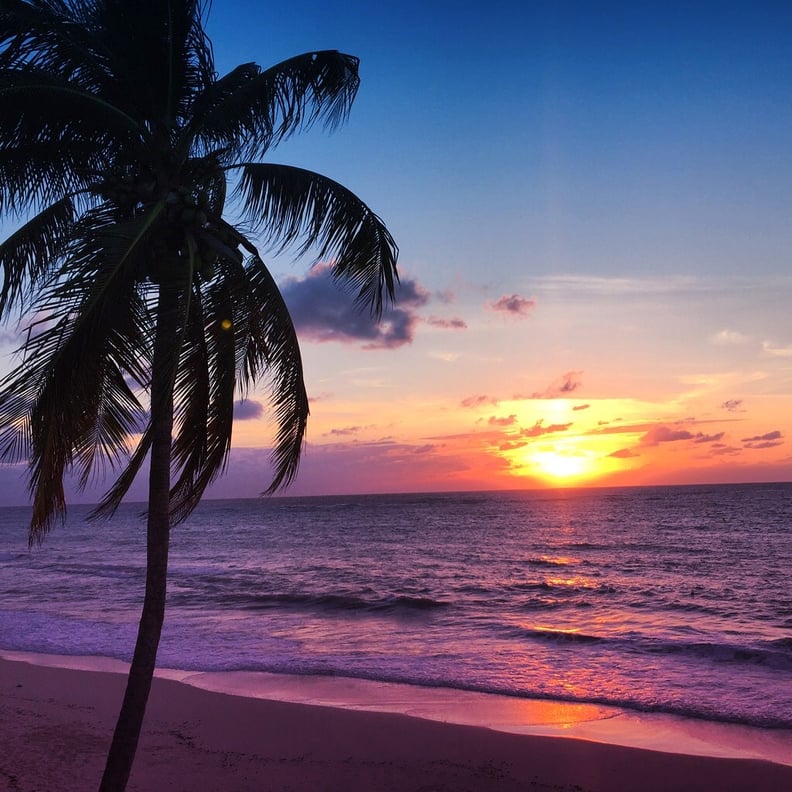 The Sunsets Are Unreal
The sunsets look like colorful paintings. The end of every day here is just as magical as the beginning.