Wonder Woman's Themyscira May Not Be a Real Place, but This Destination Is
If you haven't seen Wonder Woman yet (spoiler: it's amazing), we can almost promise that you'll be searching one thing immediately after watching. And that's if the hidden and stunning island of Themyscira exists. While the home of Wonder Woman and the Amazons is sadly not a real place on Earth, the location where the movie was filmed is: the Amalfi Coast in Italy.
According to Radio Times Travel, director Patty Jenkins chose not to shoot in Greece or Rome, despite how Themyscira has long been characterized by Greco-Roman architecture. She thought it was too masculine and popular of a location to make it the nation of the immortal warrior women.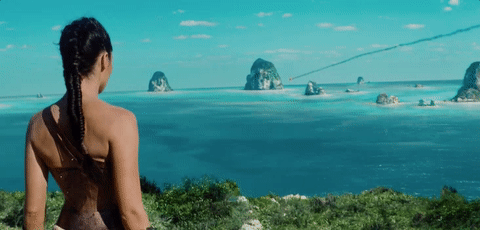 "When the comic originally came out, people had not traveled so extensively to Greece and Rome, so they were considered completely exotic," she told the outlet. "I wanted our Themyscira to inspire awe like it did originally: a fantastical place that nevertheless feels like it could really exist . . . not primitive but not futuristic, either."
Production designer Aline Bonetto and her location manager, Charles Somers, finally settled on Italy's picturesque and rocky coast after considering 47 countries. The Amalfi Coast fit multiple qualifications of what they were envisioning. They were filming in Europe's colder months of March and needed somewhere warm enough where the Amazonians could wear their minimal costumes, as well as a paradise with a big enough beach to shoot the battle scene with the Germans.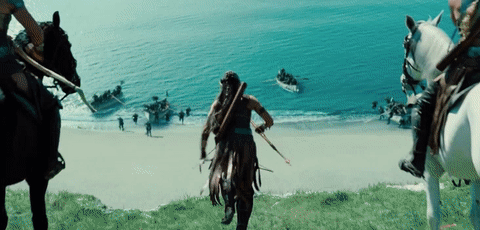 "Italy had beautiful weather, a beautiful blue-green sea, not too much tide, not too much wave," Aline told Radio Times. "Our effects team added some cliffs in post-production, and it was the perfect way to go."
The scene where Steve Trevor (played by Chris Pine) is soaking in the illuminating, cloud-like baths also reminded us of the "cotton castle" hot springs of Pamukkale, Turkey.
See photos ahead to compare for yourself!