Wrapping Holiday Gifts in Newspaper Is Sustainable and Sweet
My Family Wraps Christmas Gifts in Newspaper Because It Adds an Extra Sprinkle of Joy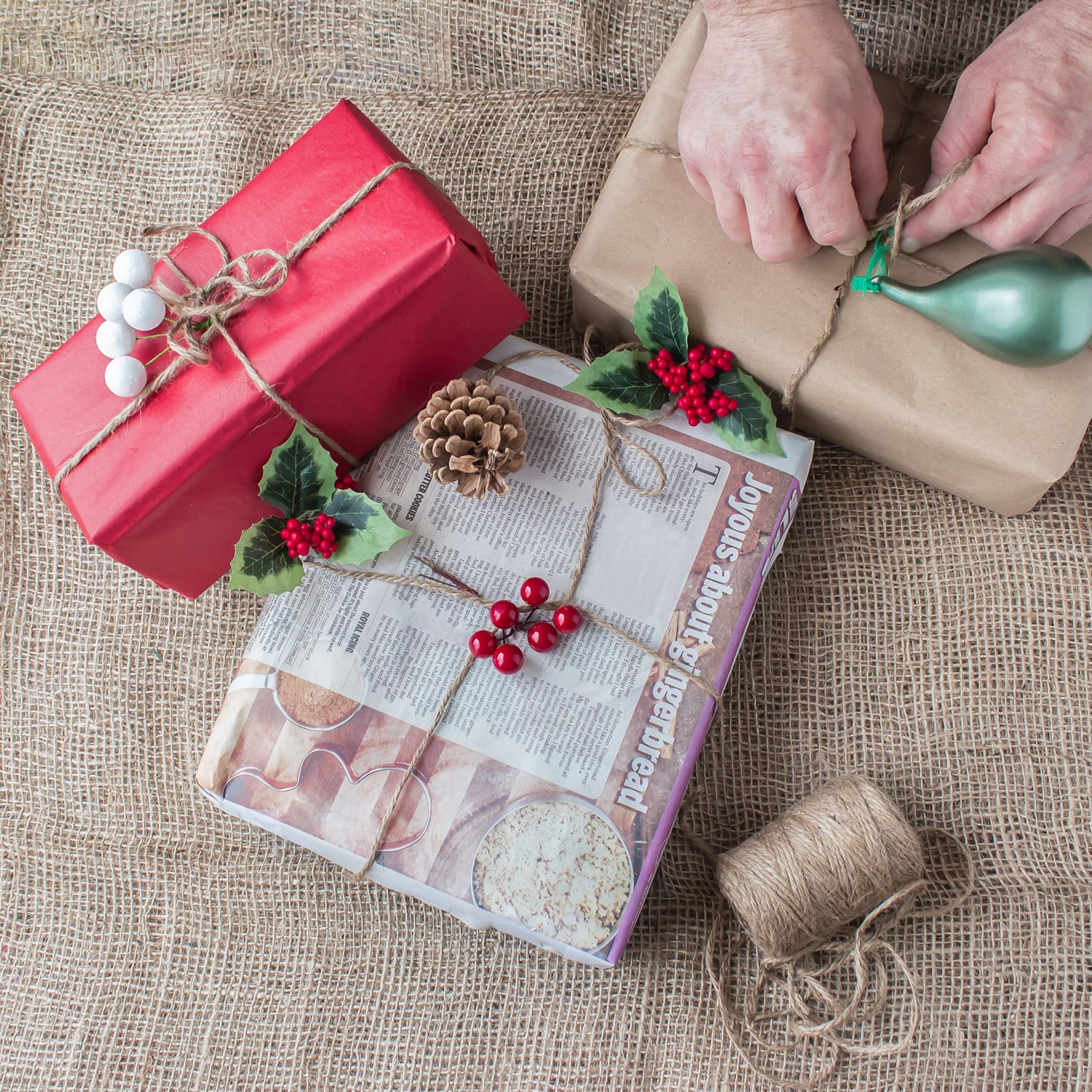 Growing up, Sunday mornings were all about big bowls of arroz con leche enjoyed over the funny pages, Garfield and Odie chasing each other under the sugary drops of milk dripping from my spoon as I giggled through a mouthful of rice. Somewhere along the line, newspapers became more than reading material when my parents passed on the tradition of using the funny pages to wrap Christmas gifts ahead of the holidays. What I deemed a genius idea as a kid has since evolved into one of my favorite holiday traditions.
At the end of the day, what's inside the box isn't as important as the fact that it came from someone I care about.
My mom's side of the family first took up the tradition in an effort to save money on wrapping paper. At about $2 per newspaper, it just made more sense to save up a few especially good issues leading up to the holidays versus splurging on a $13 roll of sparkly paper that would be going directly into the trash by the end of December. Of course, you could always open your gifts carefully and save the wrapping paper, but where's the fun in that?
Plus, there's something special about seeing the familiar multicolored panels of Garfield, Peanuts, Blondie, Zits, and Dennis the Menace stretched across a gift box, big or small. You can even get creative and use pages marked with funny headlines, use sweet holiday recipes worth sharing, or draw something fun on the paper before the gift is wrapped. The best part is that every print is different than it was the year before — and even the weekend before — making each exchange uniquely unforgettable.
In addition to being cheaper than the glossy prints and patterns displayed up and down the aisles of Michaels, newspaper is a more sustainable option when it comes to gift wrapping. Many wrapping papers are covered in wax, glitter, laminate, metallic substances, or textured designs that make them unrecyclable. Yes, some simple rolls of wrapping paper can be recycled, but there's no guesswork when it comes to using newspaper.
One snag is that wrapping gifts in newspaper can be more difficult and time-consuming than using store-bought gift wrap, but, to me, it's all part of the experience. Sure, the delicate paper requires a little more time when it comes to folding in the corners and lining up the edges, but it's always worth it to know that a little extra thought went into each present. At the end of the day, what's inside the box isn't as important as the fact that it came from someone I care about.
Whether they're covered in newspaper, gift wrap, tissue paper, or countless streams of ribbon, holiday presents should be wrapped with care. And, as long as I see Garfield or Charlie Brown peeking up at me from beneath a colorful stick-on bow, I'll know a little extra love went into my Christmas gift.