Android Auto For Cars
Google's Made It Safe to Use Your Phone While Driving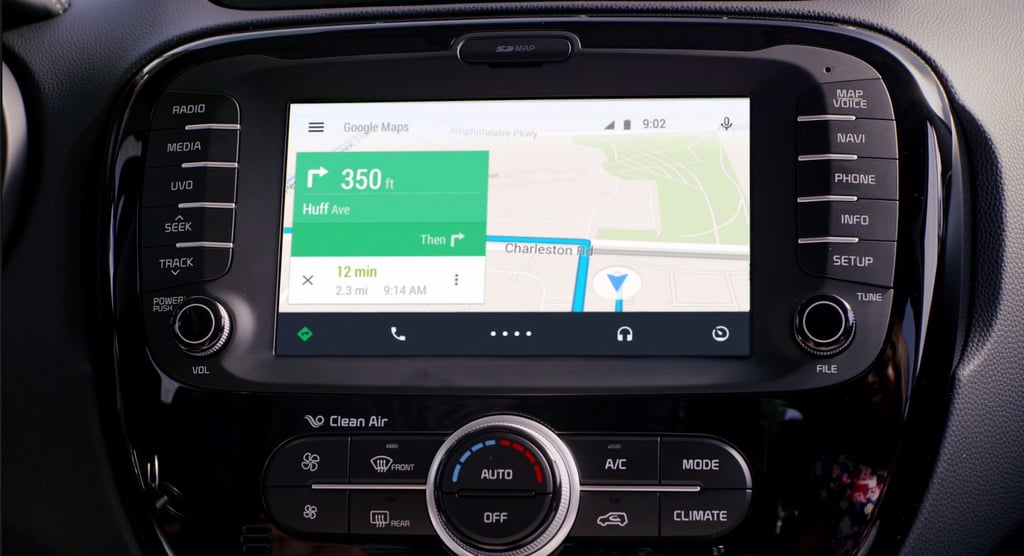 Source: Google
At Wednesday's I/O 2014 conference, Google announced it's bringing Android operating system to the auto industry with Android Auto. Apple announced CarPlay, which integrates iOS and Siri with a car's entertainment system, earlier this year, and Google's not about to let its rival be the only one tinkering with the future of automobiles.
Because, as Google says, "people don't want to check their phones at the door" when they get in their car, Android Auto is designed to use the voice-command-based Google Now to keep distracted driving at a minimum while acknowledging the reality of how modern drivers now use gadgets in cars.
It's a redesigned look at the Android OS that puts the emphasis on the three main functions, for better or worse, that drivers commonly focus on while driving: navigation, communication, and audio.
Google Play Music and other music companies like Pandora will be accessible through Android Auto, all at a driver's fingertips with steering-wheel controls or through voice commands. Google Maps, of course, will be the navigation of choice in Android-powered cars, with Google Now's assistant speaking the directions as well as listing them above the map view on the car's screen.
Like with Apple's CarPlay, cars with Android Auto on board are expected to "roll off lots" this year. Over 25 auto companies have signed on with Google to ship cars with the new technology. Watch Google's introduction of Android Auto below for a sneak peek at how smartphones will power your driving experience.