Google I/O Keynote Livestream 2014
Google Just Made Its Biggest Announcements of the Year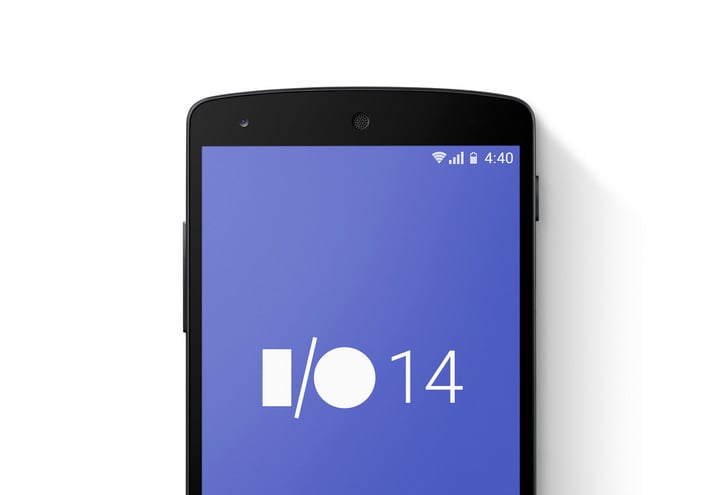 Get ready — new things from Google are coming our way. The tech juggernaut made its biggest announcements of the year today at the annual Google I/O developer's conference. And since the Googs has its hands in search, web browsing, email, video streaming, digital media, maps, wearables, extreme experiments, and just about everything else related to tech under the sun, you're going to want to listen in. Of course, we'll keep you updated as the news happens from the POPSUGAR Tech Facebook and Twitter pages, but if you want to watch on your own, here's where to go.
The Biggest News So Far
Google announced an entirely new design for Android. The company previewed Android "L", which is flat, bright, and bold just like its iOS and Windows Phone brethren. This new mobile OS is seeping into all sorts of non-smartphone devices like the two new Android smartwatches, your TV and car.
Google Drive is also getting a major upgrade. You can now edit Microsoft Office files in Google Docs natively on the web — and save them back as .doc, .xls, etc. You'll also get unlimited storage for $10 per month. Crazy town.
Watch It Right Here
At 9 a.m. PDT on June 25, catch the big keynote embedded below or at google.com/io. The mobile app will play the live stream on the go. Videos from the keynote and sessions will be available on the Google Developers YouTube channel after I/O.
What to Expect
A beautiful smartwatch called Moto 360, powered by Google's new wearable tech software Android Wear, will probably make its debut. We're also expecting some sort of Google Glass announcement. The smart spectacles became available to the public for the first time this year (although, for one day only) and are working on a new collaboration with Diane von Furstenberg.
Nest, the smart thermostat Google acquired in January, just opened its data to developers like Jawbone and Mercedes-Benz (like, yesterday) so there will probably be some mention of how Google is going to take over your home.
In a lengthy interview with BloombergBusinessweek published yesterday, Android chief Sundar Pichai hinted that he'd preview the next version of Android (5.0, but the customary candy codename is to be determined) at the conference.
There's also a session on Google Cast, which may be referring to a new development to Chromecast, a TV streaming device that works with Android and iOS phones and tablets.
Stay tuned right here, to POPSUGAR Tech for all the Googl-iest news as it comes in and let us know: what Google announcements are you most excited for?
Source: Google