Best Black Friday Tech Deals 2015
We Narrowed Down the BEST Black Friday Tech Deals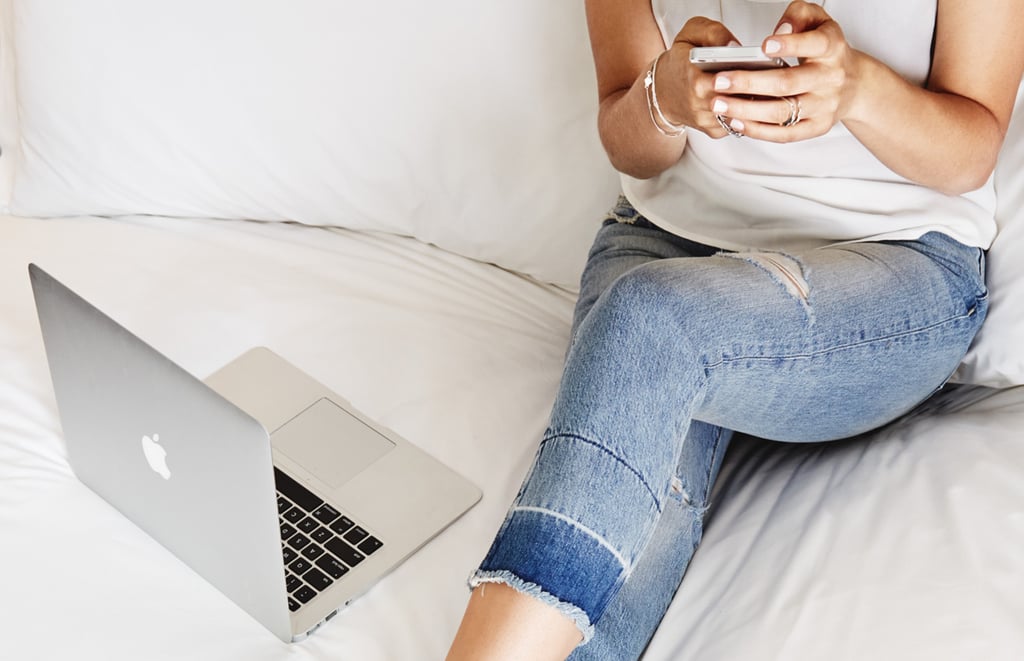 'Tis the season to save money on all your holiday shopping! Several of the largest chain stores have already revealed the huge deals and discounts they will offer for Black Friday (Nov. 27). However, Black Friday is no longer just one day anymore, as several companies have been holding sales all month long and many are even stretching into December. Take a look at some of the best tech products you can expect to save on.
Amazon
Amazon is already releasing daily deals as part of its larger Black Friday promotion. Each day, you can head to this website and find different items on sale. Here are some daily and Black Friday deals to mark down.
Kindle 6-Inch Reader ($50, originally $80)
Fire TV Stick ($25, originally $40)
Fire 7-Inch Tablet ($35, originally $50)
Kindle

Paperwhite

($100 daily deal, originally $120)
Adobe Photoshop ($80 daily deal, originally $149)
Target
Target's Black Friday sale has three parts to it, so you can plan ahead to maximize your savings. You can shop category-specific deals (like food) during the company's "10 Days of Deals" from Nov. 22 through Dec. 1. Or you can look for items during its presale on Nov. 25, which continues through the weekend. See what discounts you can look forward to and find more on Target's website.
Samsung 60-Inch LED TV ($698, originally $1,000)
55-Inch Westinghouse LED TV ($250, originally $600)
Samsung Galaxy Tab A 9.7 ($230 plus a $30 gift card, originally $300)
iPad Air 2 ($499 and a $150 gift card)
Fitbit Charge HR ($119, originally $150)
Beats Solo 2 Headphones ($97, originally $200)
GoPro Hero+LCD ($300 and a free $60 Target gift card and a free 64GB Lexar MicroSD card)
Best Buy
Best Buy already started its Black Friday bonanza on Nov. 10 with eight deals. It will continue with discounts from now until Thanksgiving weekend. On Thanksgiving day at 5 p.m, you can expect "doorbuster deals" that can only be accessed by arriving to the store two hours before it opens and picking up a ticket. If you wait till the actual Black Friday discounts, you can order online and receive free shipping or the choice to pick up in-store. Here's a sampling of what to expect.
Samsung 60-Inch LED 4K Ultra HD TV ($800, originally $1,500, doorbuster only)
Toshiba 55-Inch LED TV ($350, originally $550)
iPad Air 2 ($125 off, doorbuster only)
Apple Watch ($100 off)
iMac With Retina 5K Display ($150 off)
Jawbone UP2 Activity Tracker ($50, originally $100)
Walmart
Walmart began its sales on Nov. 6 with a "Season's Best Online Special" promotion period that will run every day of the holidays. You can find all of Walmart's rollbacks and discounts on this dedicated website. Each deal you see will be available for "at least 90 days, or while supplies last, with each day bringing 10 brand-new online specials," according to BGR. As for Black Friday itself, Walmart will start discounts online at 12 a.m. PST on Thanksgiving. Its in-store sale also begins on Nov. 26 at 6 p.m. Like past years, Walmart will hold its "1-Hour Guarantee" on Nov. 26 to ensure that for certain items, people can either buy that day or get at a store later. It will also offer wristbands for some products. We've rounded up some our favorite deals.
Roku 32-Inch Class Smart HDTV ($125)
Fitbit Flex Wristband ($59)
Samsung 60-Inch 4K Ultra HDTV ($900, online only Nov. 26)
iPad Air 2 Gold 16GB WiFi ($399, 1-Hour Guarantee only)
Beats Studio Headphones ($169, 1-Hour Guarantee only)
Sceptre 50-Inch LED TV ($340, originally $500)
Toshiba 14-Inch Laptop ($209, originally $249)
Canon

EOS

Rebel T5i With 18 MP ($649, originally $850)
GoPro Hero Action Camcorder ($119, originally $130)
Sam's Club
Sam's Club is taking the route of its parent company, Walmart, and starting a presale on Nov. 21 that lasts through Nov. 25. Its regular Black Friday sale starts online at 12 a.m. CST on Nov. 26 and in stores at 7 a.m. on Nov. 27. Check out the discounts here.
Samsung 55-Inch 4K Ultra HD Smart TV ($778, presale)
Samsung Smart Blu-ray Player ($48, presale)
Garmin vivofit 2 ($60, presale)
Roku Streaming Stick ($40)
Vizio 55-Inch Smart TV ($448)
Samsung Galaxy Tab A 8-Inch ($179)
Costco
Unlike the other stores on this list, Costco is closed on Thanksgiving day. So to compensate, the company is holding a "Pre-Thanksgiving Savings" event that begins on Nov. 20 and lasts through Nov. 30. Look at more of the amazing deals.
Samsung 75-Inch Class 4K Ultra HD Smart TV ($1,200 off)
Vizio 70-Inch Class 4K Ultra HD LCD TV ($300 off)
Samsung Sound Bar with Wireless Subwoofer ($120 off)
Samsung Galaxy Tab A 8-Inch Tablet with Sleeve ($50 off)
Microsoft Surface Pro 3 Bundle With Windows 10 ($250 off)
Canon T6i DSLR Bundle ($300 off)
Staples
Not to be outdone, Staples is also starting its holiday deals early with a "Business Savings Event" from Nov. 8 to 21. You can find different items on sale with time limits about when the discount runs out. The company's regular Black Friday sale starts online only on Thanksgiving, with the in-store sale beginning on Nov. 27 at 6 a.m. Figure out what products you should highlight.
iPad Air 2 16GB With WiFi ($469, Business Savings Event)
Acer 19.5-Inch LED Monitor ($80 Business Savings Event, originally $120)
iPad Mini 4 ($299, originally $400)
Amazon Fire 7-Inch Tablet Bundle ($55, originally $80)
Toshiba i3 Notebook With Windows 10 ($299, originally $499)
Dell i3147-10000sLV Laptop With Windows 10 ($299, originally $499)
You'll definitely want to do your research and compare prices for some of these products. But don't wait too fast — they might be gone the next time you look!