CoverGirl NFL Ad
Photoshopped Ad of Abused NFL CoverGirl Model Goes Viral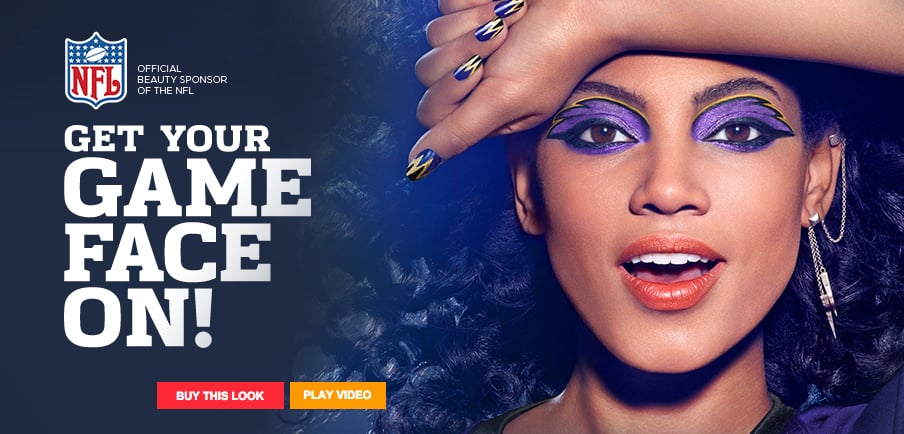 Source: CoverGirl
Recently, CoverGirl started a campaign called "Get Your Game Face On" for the NFL season, calling itself the "official beauty partner of the NFL." It featured makeup that matched different team colors, such as purple and black for the Baltimore Ravens. But that was before the Ray Rice controversy, when a video of the Ravens player abusing his then-fiancée leaked.
Since then, Twitter users have been circulating a photoshopped version of the CoverGirl Ravens ad, altering it to give the model a black eye. (It was originally made by the women's rights advocacy group Ultraviolet.) Included are phrases like #GoodellMustGo, referencing the NFL commissioner Roger Goodell, who had known about the allegations against Rice but only originally suspended him for two games.
Above is the original ad, and here is the photoshopped version:
Get your game face on! You think @COVERGIRL is beginning to rethink their #NFL sponsorship yet? #boycottNFL pic.twitter.com/teUBoB4G6D

— Dave Geller (@KllrDave) September 15, 2014
On Monday, CoverGirl responded to the image, saying it has always supported women and female empowerment. "COVERGIRL believes domestic violence is completely unacceptable," the company said. "We developed our NFL program to celebrate the more than 80 million female football fans. In light of recent events, we have encouraged the NFL to take swift action on their path forward to address the issue of domestic violence."