Favorite Vinyl Toys
5 Fans' Vinyl Toy Favorites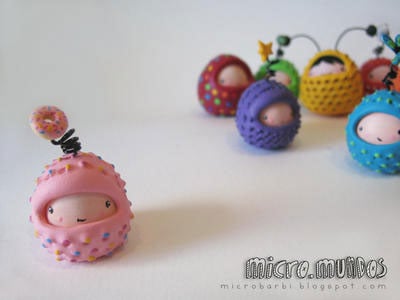 0
5 Fans' Vinyl Toy Favorites
Toys certainly aren't just for children. With the dozens of designer toy booths at Comic-Con every year, stores like Kid Robot gaining mainstream artistic cred and even Disney joining in, collecting vinyl art figurines is a decidedly grown-up hobby.
To honor the art that has spawned colorful collections worldwide, Clutter magazine, which focuses on all things toy, is hosting the first ever International Designer Toy Awards at this week's Comic-Con. The 22 award categories are separated by Board Voted Awards and Community Choice Awards, with over 3,000 fans voting for their favorites. The winners will be announced in a ceremony at the convention on July 21, but we couldn't resist a preview of the nominees in the Fans' Favorite Vinyl Toy of the Year category.
Click through to see the five fan favorites.