Funny Tweets About Taylor Swift
14 Taylor Swift Fans Who Can't Even Deal With This Day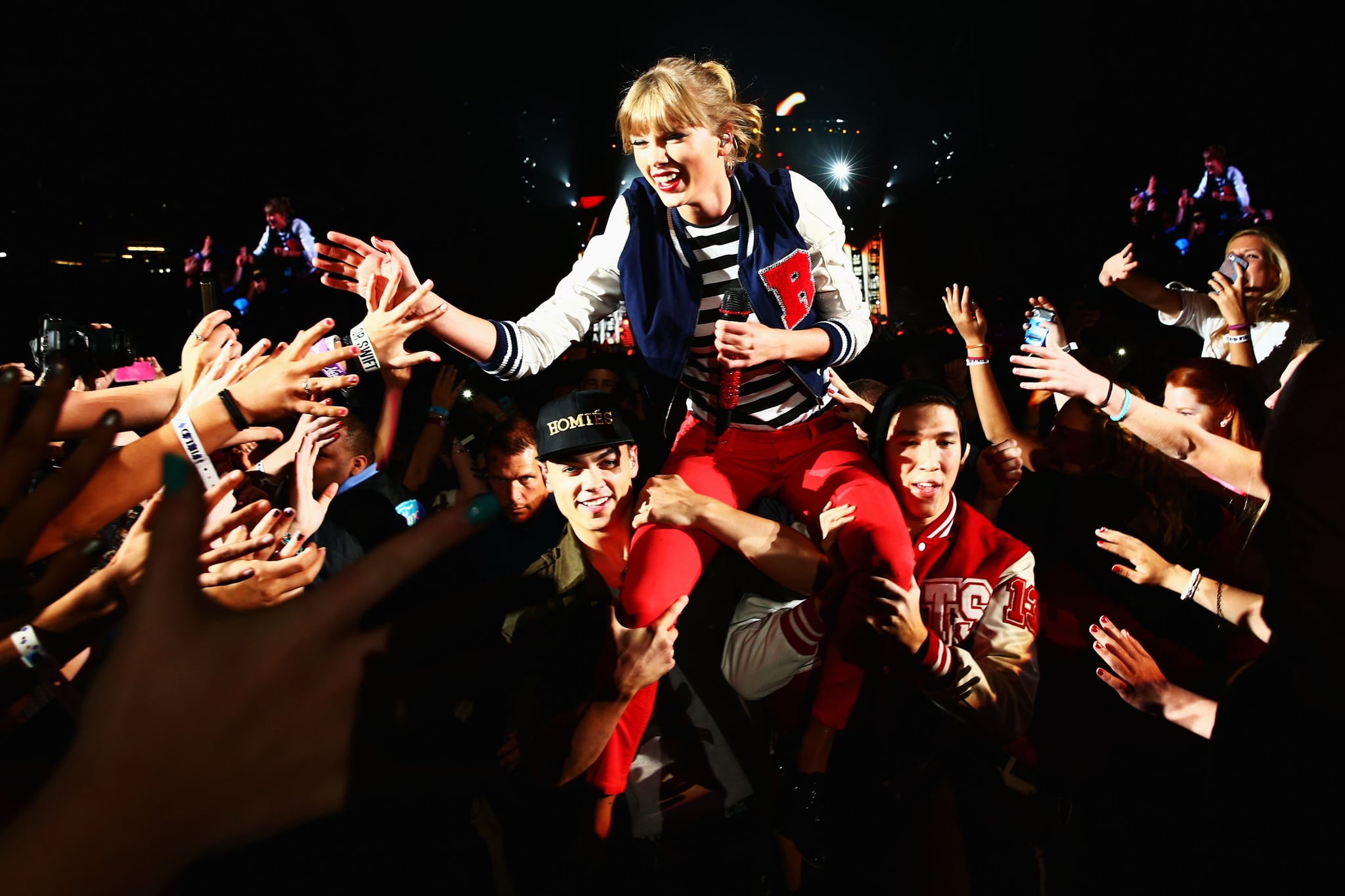 What's that sound you've been hearing all day? Oh, just Taylor Swift fans collectively fuh-rea-king out over her new album, 1989, that dropped today. Yep, these people are either literally dead, dying as we speak, or on the road to getting there — and we've got the tweets to prove it.
1. The girl who SHOWED US.
You know how people usually dread Mondays? Ya, well, NOT ANYMORE. #1989

— Claire Winter Kislinger (@ClaireWinter) October 27, 2014
2. The girl who's doing her part to help fellow mankind.
PASS IT AROUND pic.twitter.com/JDgEXijCo2

— laura (@bestsoylattay) October 27, 2014
3. This excellent planner.
GUYS MY FUNERAL IS GOING TO BE TOMORROW ON MY DOORSTEP, AROUND MIDDAY WHEN MY PHYSICAL CD ARRIVES. YOURE ALL INVITED. BRING CAKE. #TS1989

— RIP ME |1989 (@pollyindiarose) October 27, 2014
4. The guy who solved the Internet.
"What happened here? Where are the people?" "They are all literally dead." "But why?" "They called it... Taylor Swift Day."

— Luke Bailey (@imbadatlife) October 27, 2014
5. The celebrity just as obsessed as you.
THE NEW @taylorswift13 ALBUM MAY BE MADE COMPLETELY OUT OF ANGEL WINGS IM SO OBSESSED

— Abigail Breslin (@yoabbaabba) October 27, 2014
6. The guy whose motto is "YOLO."
Debating if I should take off work tomorrow so I can stay home and listen to @taylorswift13's album all day. Too much?

— Nick Dee (@nickeetz) October 27, 2014
7. The people who literally "can't even."
This is us right now listening to @taylorswift13's #1989 #slain #canteven #dead #love #taylorswift @thatquinnkiid pic.twitter.com/if0qMbRrsk

— Jordan Dorsey (@Jdrsy90) October 27, 2014
8. The girl who needs a better support system.
We died. Dead. #RIPME @taylorswift13 @taylornation13 @chelsholli pic.twitter.com/6KkKT97Tkf

— Madison Ford (@madisonford13) October 27, 2014
9. The mom who doesn't know the different between worst day and best day.
Today is the worst day for my kid who literally screams whenever a Taylor Swift song comes on.

— Tatyahna Cameron (@tatyahnaaa) October 27, 2014
10. The woman who thinks she can just go ahead and declare national holidays.
TODAY IS A V IMPORTANT NATIONAL HOLIDAY @taylorswift13 HAPPY #TS1989 DAY TO EVERYONE WITH A HEART AND SOUL! "We never go out of style"

— Dana Elle (@DanaElleS) October 27, 2014
11. The girl who's mastered the art of the hyperbole.
Dead. Deceased. Departed. Gone forever. Any way you say it, #TS1989 has slayed me. Send me away to the words of a @taylorswift13 love song

— Annie Rickenbaugh (@ARickenbaugh) October 27, 2014
12. The Swifties who RIP'd too soon.
tonight is the night @taylorswift13 made millions of Swifties die dead RIP why you say 1989 pic.twitter.com/FlEu0B6YTe

— Brian (@BrianSwiftie13) October 27, 2014
13. The fan who would make the perfect T. Swift manager. #aggressive
DEFINITELY GOING TO GET A GRAMMY THIS TIME AROUND IF SHE DOESN'T I'M SUING

— Georgia (@flamesto_embers) October 27, 2014
14. The girl who perfectly summed it up . . .
Let's be real Taylor is watching us tweet & smiling & laughing at our dying souls because of this holy perfection #TS1989 #Buy1989OniTunes

— Natalie // R.I.P ME (@1SwiftieLove3) October 27, 2014