Google Doodle 2014 Student Winner
Why Today's Google Doodle Is Extra Special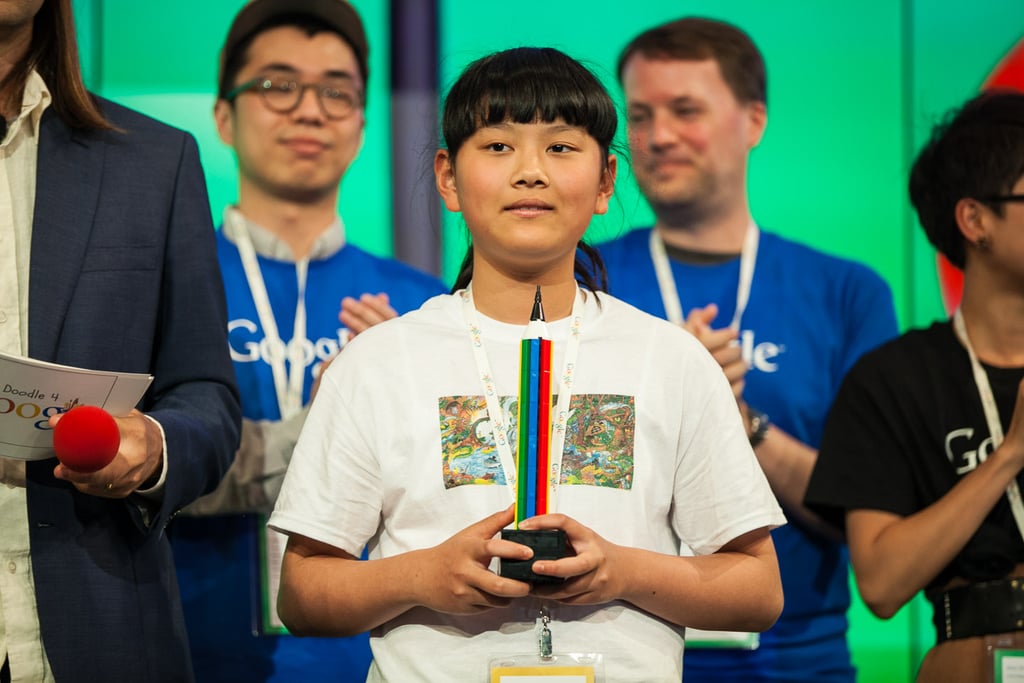 Meet Audrey Zhang, the creator of the drawing you see front and center on Google's homepage today. She's not a full-time member of the Google Doodle team; rather, Audrey's creation stood out from over 100,000 K-12 student submissions from across the US to win her first place in the seventh annual Doodle 4 Google contest.
Each entry was based on one specific forward-thinking theme: "If I Could Invent One Thing to Make the World a Better Place . . . " From the thousands of entries it received, Google selected 10 nominees across five school-grade categories for the general public to vote on. One finalist from each of the 50 states!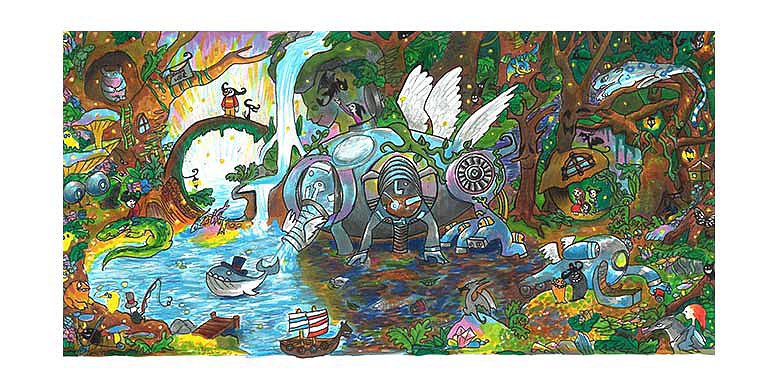 Audrey's drawing caught the attention of the Google Doodle team not only because of all the fun elements but also the invention at work in the creation. In Audrey's own words:
"To make the world a better place, I invented a transformative water purifier. It takes in dirty and polluted water from rivers, lakes, and even oceans, then massively transforms the water into clean, safe and sanitary water, when humans and animals drink this water, they will live a healthier life."
In addition to Internet glory, Audrey received a $30,000 college scholarship, and her school receives a $50,000 Google for Education technology grant. In the spirit of the invention Audrey created, Google.org donated $20,000 in her name to charity:water, which will provide schools in Bangladesh with clean water.
Watch as Audrey travels from her native New York to the Google campus in Silicon Valley for the Doodle 4 Google award ceremony and the opportunity to work with the Doodle team on animating her drawing. Yep, that's flowing water and boats moving along the river you see in her Google-ified drawing!
Source: Google