A La Carte Sling TV Service
Finally! Cable Channels at Noncable Prices



Source: AMC

Update:
Sling TV just added AMC and IFC to its $20-per-month service, bringing its live channel total up to 16. And for an extra $5 a month, you can get a new Hollywood Extra package, which includes four EPIX movie channels and Sundance TV. Get ready to host some Mad Men, The Walking Dead, and Portlandia viewing parties.

Original story:
Refuse to pay the high prices of cable to watch sports live or your favorite cooking shows as they air? Join the now much-easier-to-access club, thanks to a new service called Sling TV from the Dish Network. Announced at CES in January, Sling TV could be the closest thing viewers will get to à la carte channel selections. For $20 a month, Sling subscribers can stream live TV from 12 networks including ESPN, ESPN2, CNN, Food Network, HGTV, Travel Channel, Adult Swim, Cartoon Network, Disney Channel, ABC Family, TNT, and TBS. Sling promises no six-month contract with hidden fees.

For those who need just a little more, Sling will offer add-on channel packs for kids, news junkies, and sports fiends. Users will be able to access Sling content wherever they go via the iOS and Android app or on the website itself. Sling TV will also be supported in a number of devices you might already have in your living room today like Roku players, Amazon Fire TV, Samsung and LG Smart TVs, and Xbox One, with support for additional hardware to be announced soon.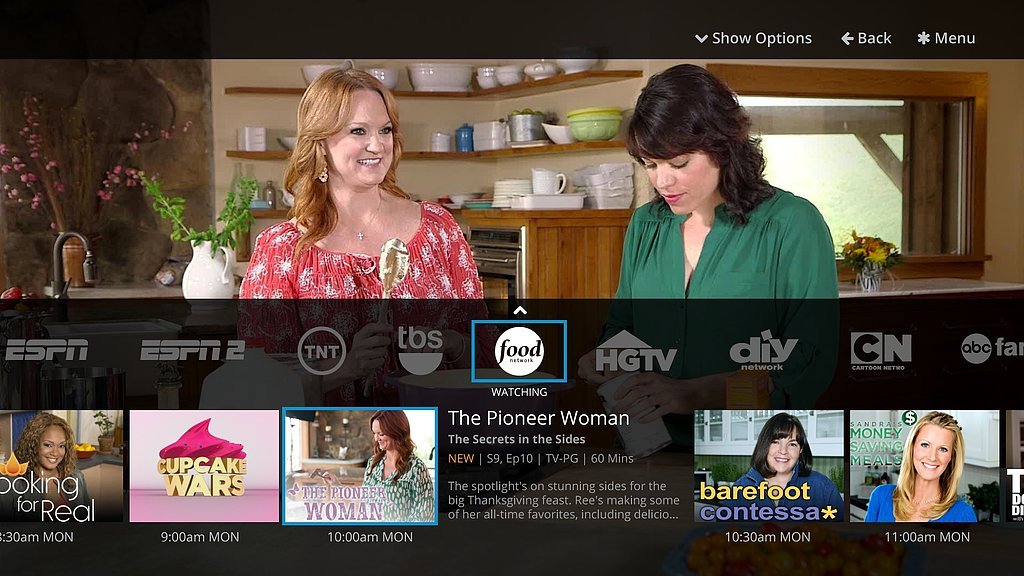 If it's superpremium channels you're after, though, you'll want to look into getting HBO without a traditional cable plan.