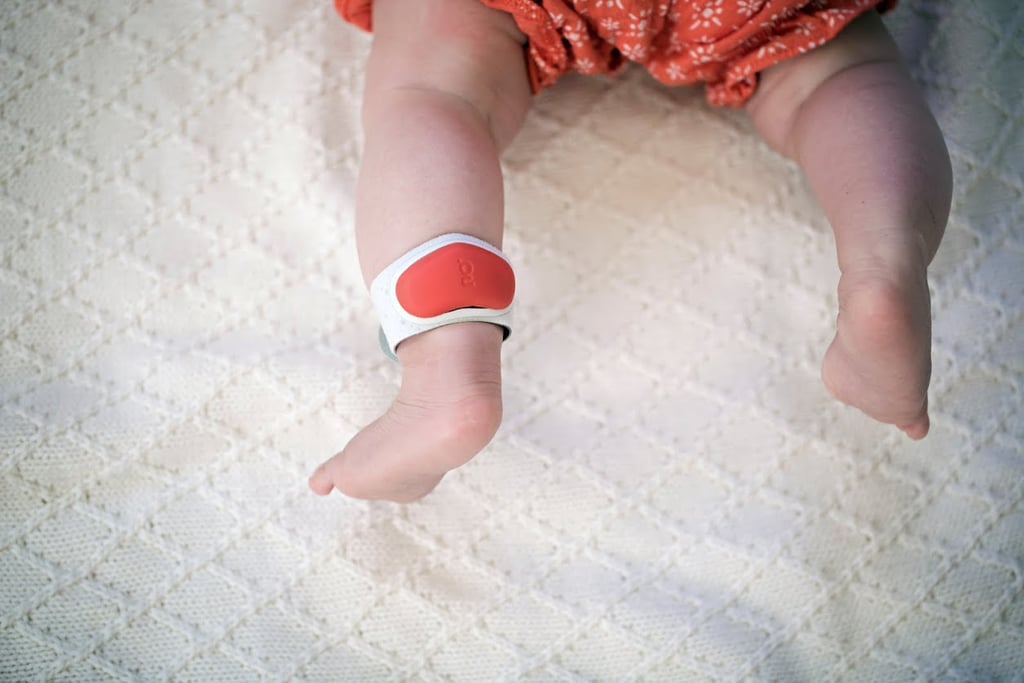 0
The Baby Monitor of the Future Has Arrived
Is it so? A gadget that actually takes the guesswork out of baby's many afternoon naps? Parents, meet Sproutling, a new app plus wearable band combo that can, over time, predict when your little one is mostly likely to wake up.
It's a device filled with tiny sensors made for tiny humans. Sproutling, which launches preorders today ($281), understands heart rate and sleep patterns. The tech (worn around baby's ankle) sends data to an iPhone app, which tells caretakers:
if baby is sleeping on his back or tummy
if baby's heart rate is higher or lower than usual
if it's too warm or cool for baby's ideal room temperature
when baby might wake up
This smart baby monitor could help parents (especially new ones) understand their babies better. Sproutling has a different form factor than Mimo ($200), a turtle-shaped device that attaches onto a special onesie and also tracks information about temperature, activity, and sleep quality. Unlike Mimo, Sproutling uses "real-word" insights like "rolled over" or "loud environment" instead of charts and graphs. It looks like the perfect accessory for nontechie and techie parents alike. If you preorder today, you'll be the first to get a Sproutling when it ships in early 2015.
Source: Sproutling