Mimo Baby Monitor
Do Tiny Humans Need Wearable Tech?
Tiny humans can be techie, too. A new device called Mimo, built just for babies, uses sensors to collect information about his or her temperature, activity, and sleep quality — just like grown-up wearable tech. There are also respiration detectors, so worried parents can rest assured that their sweet babe is breathing.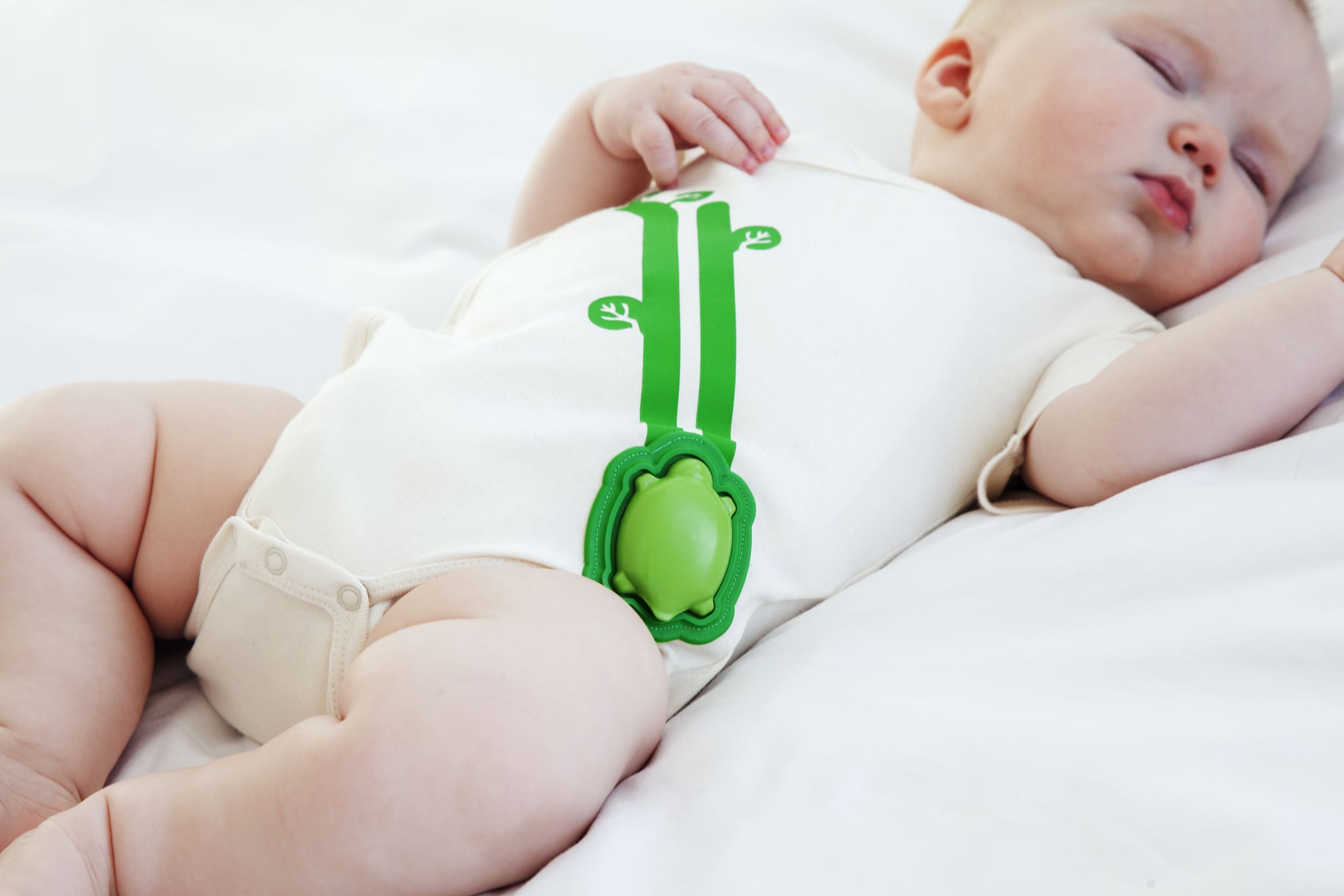 The turtle-shaped monitor, which attaches onto a onesie, incorporates Intel's new Intel Edison computer, which the chipmaker showed off at CES 2014. Edison is an SD-card sized computer with WiFi and Bluetooth capability; this development board can have several apps programmed onto it, like a smartphone, and it can track many data points, which makes it ideal for wearable tech.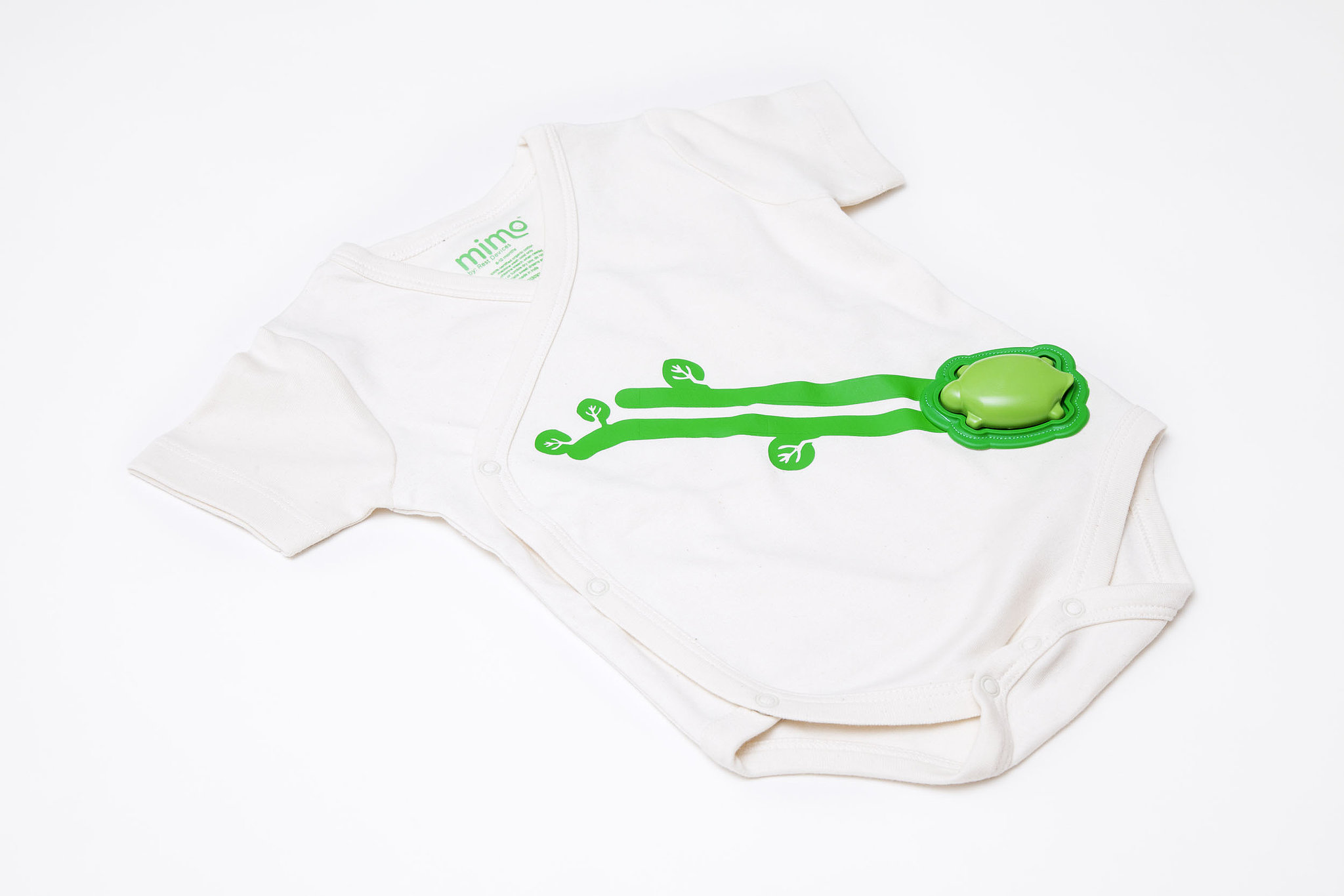 But enough with the technical nitty gritty — the Mimo device for babies works with an iOS and Android app that lets parents see data in real time and listen in on their little one. Users can set up alerts for certain events (like when your little one is awake and upright), so Mimo can effectively replace your baby monitor. The app also displays trends about baby's sleep, so parents can see how often he or she is rolling onto her stomach and if their baby is waking up at the same times every night. Mimo ships Feb. 1 ($200 for a starter kit), and onesies are available in 0-3 months, 3-6 months, and 6-12 months.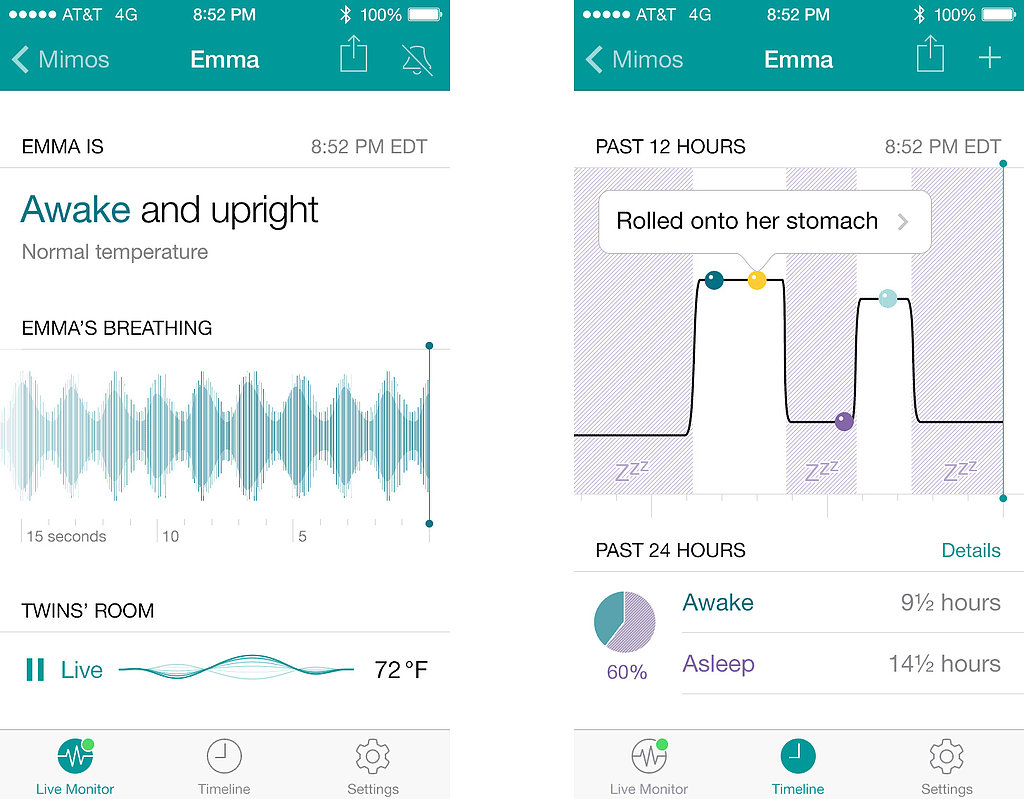 From sleep quality to activity tracking, wearable devices — the biggest trend in tech — are bringing lots of information right to us. Parenting is hard enough . . . could wearable tech like Mimo help parents by easing their anxieties while baby is asleep?