AT&T Third-Party Charges Refund
AT&T Owes You Money For All the Times It Scammed You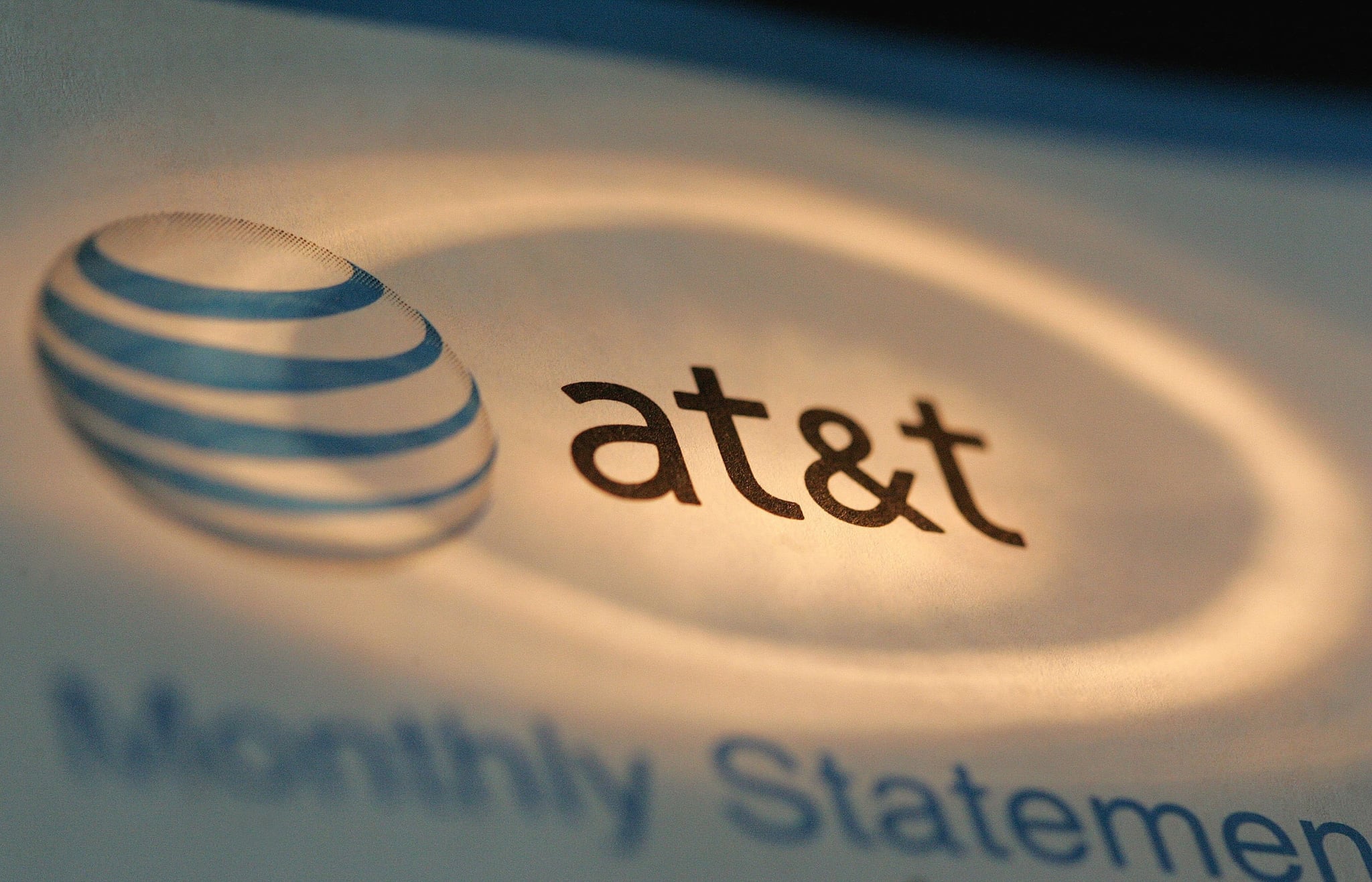 The US government has fined AT&T $105 million for years of charging customers monthly unauthorized fees. The practice known as "mobile cramming" earned AT&T the highest fine ever for a wireless carrier from the Federal Trade Commission. AT&T customers could be eligible for a portion of this fine, and here's what you need to know first.
Many AT&T customers were being charged up to $10 a month on their statements for third-party subscriptions they never ordered. The services included "random horoscope text messages, flirting tips, celebrity gossip, wallpaper or ringtones that showed up on their phones."
It wasn't easy for customers to figure out that they were being charged with these mystery products because AT&T lumped all the charges together on monthly bills to make it look as if the fee was for authorized mobile services. In July, the FTC fined T-Mobile for charging customers similar illegal fees. Here's an example of how the fees may have looked on a typical AT&T statement.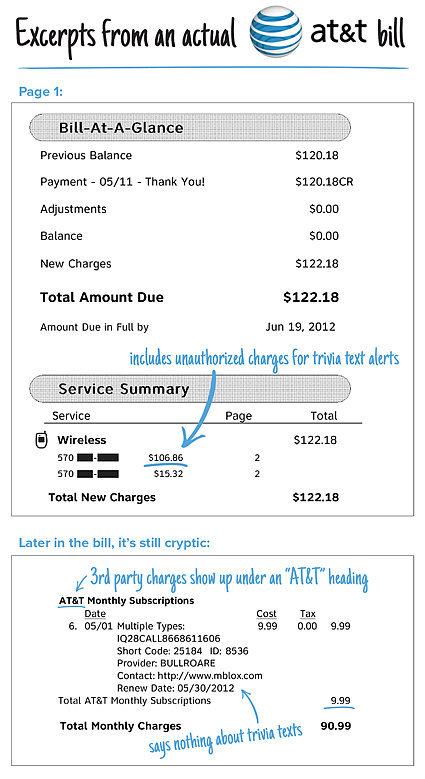 Source: FTC
In accordance with today's government ruling, AT&T must now provide a refund for unauthorized third-party charges unless it has proof you approved the charges. To apply for a refund for charges billed after Jan. 1, 2009, file a claim at the FTC's AT&T settlement website. Refund claims must be submitted no later than May 1, 2015.