T-Mobile Third Party Charges
T-Mobile Probably Scammed You — Here's What You Need to Know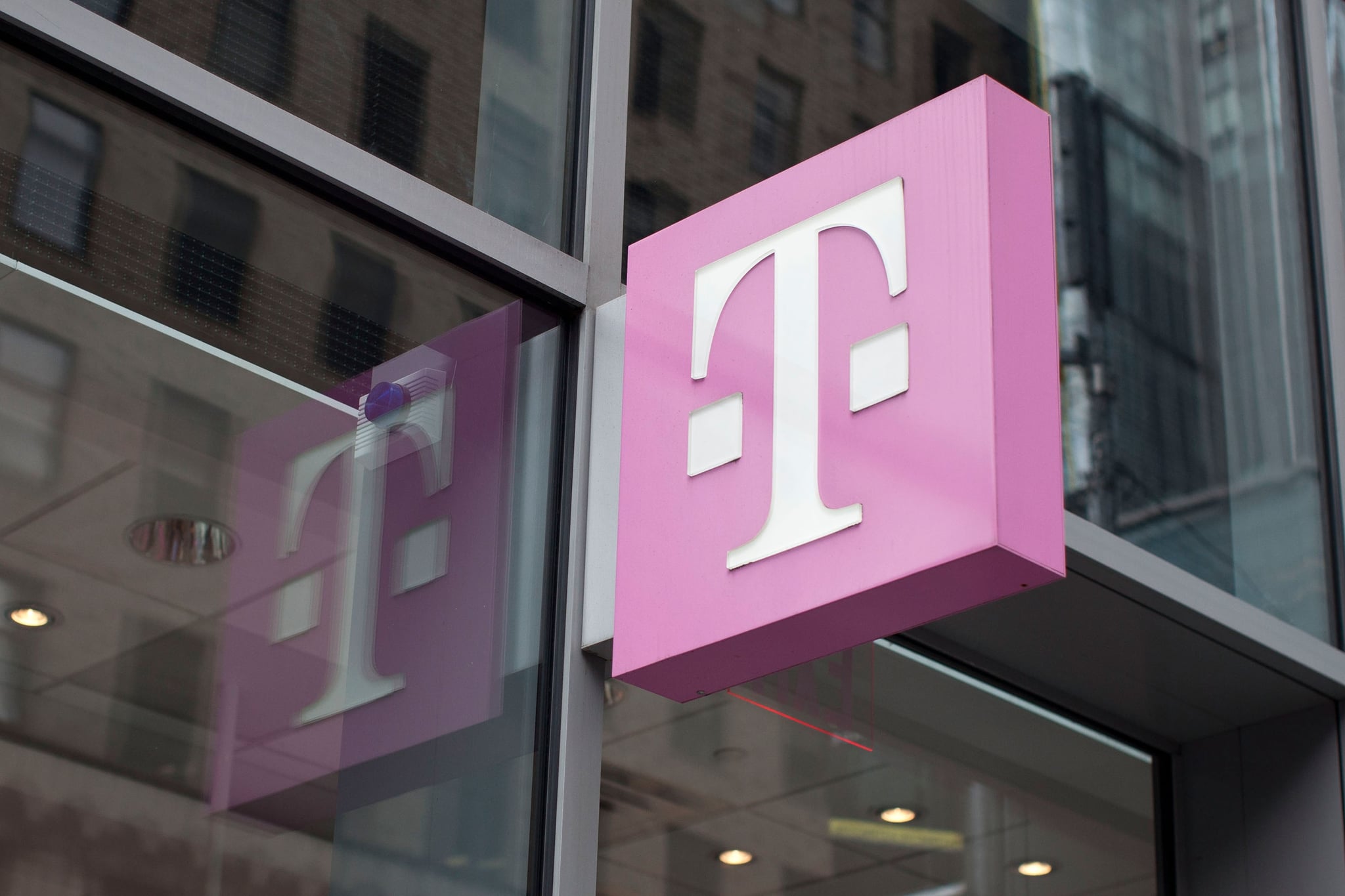 Source: Getty
T-Mobile has come under fire this week after the Federal Trade Commission accused the company of illegally charging customers with bogus fees. Here's what you need to look out for if you're a T-Mobile customer.
The complaint says the wireless carrier made hundreds of millions of dollars off of phone bills that charged "premium" texting services from third parties that included flirting tips, celebrity gossip, and horoscopes — all for $9.99 a month. Many times, customers never authorized the services, and the FTC alleges that T-Mobile continued to bill its customers these fees for years even after it knew the charges were fraudulent.
To make matters worse, the charge says T-Mobile makes it incredibly hard for users to find these fees, burying them in its full-length bills or not being transparent about the service on online bill statements.
What to Look For on Your Bill
Here is an example from the FTC that shows one service listed as "8888906150BmStorm23918."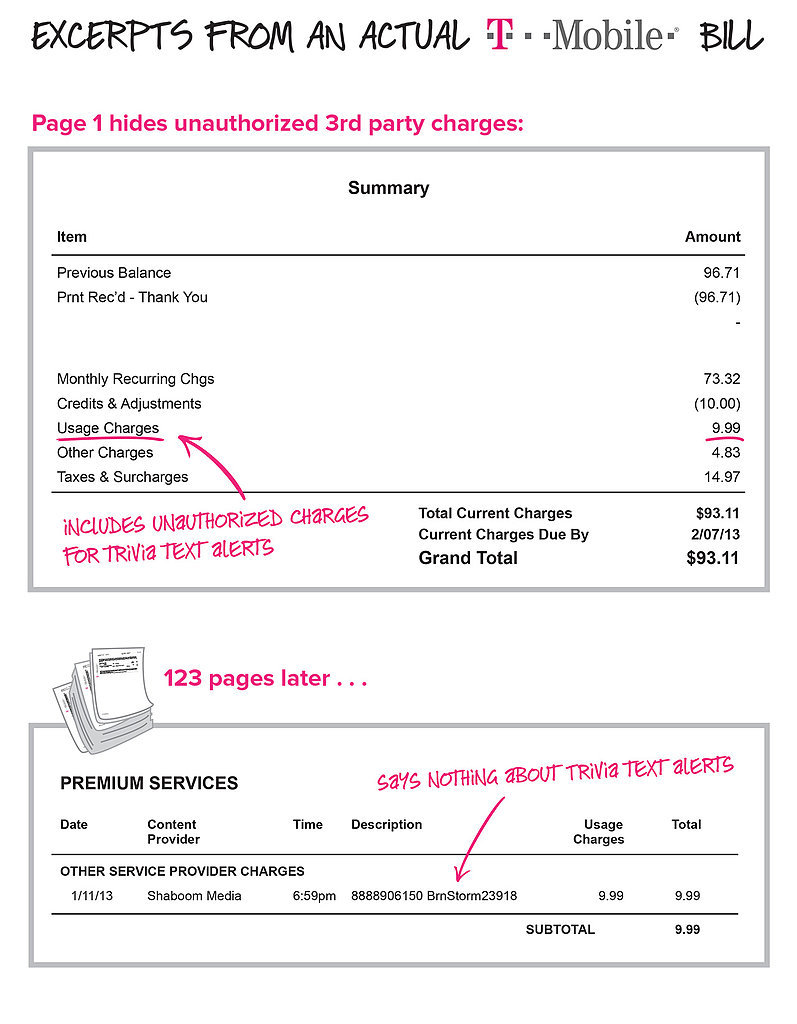 Source: Federal Trade Commission
Although T-Mobile says the charges are "unfounded and without merit," it has also promised to refund customers, but there's no word yet on exactly how or when that will happen.
If you're a T-Mobile customer, read your online bill closely and search under "premium services" for any sketchy-looking charges.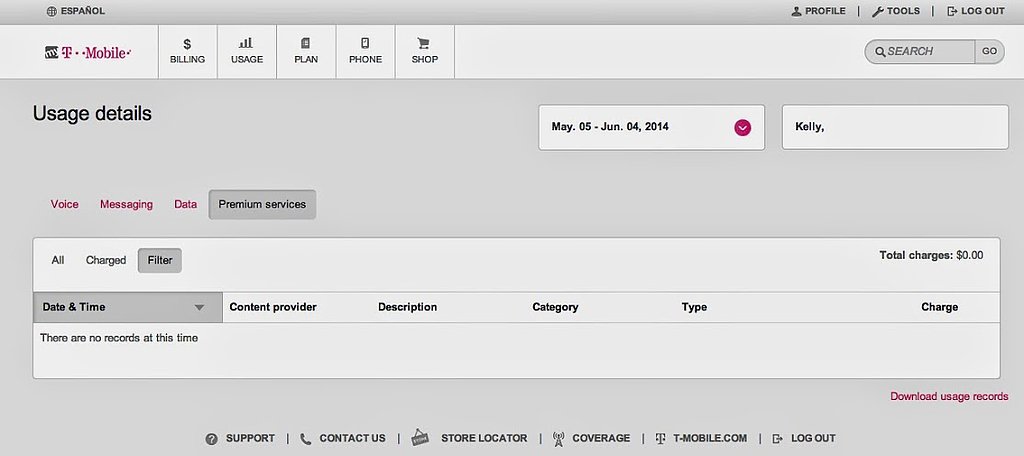 Contact T-Mobile if you do see anything unauthorized, and request to block all third-party charges. You might also want to take the time to look through your paper bill as an extra precaution.
Photo: Kelly Schwarze