Walmart Black Friday 2014
45 Awesome Black Friday Gadget Deals From Walmart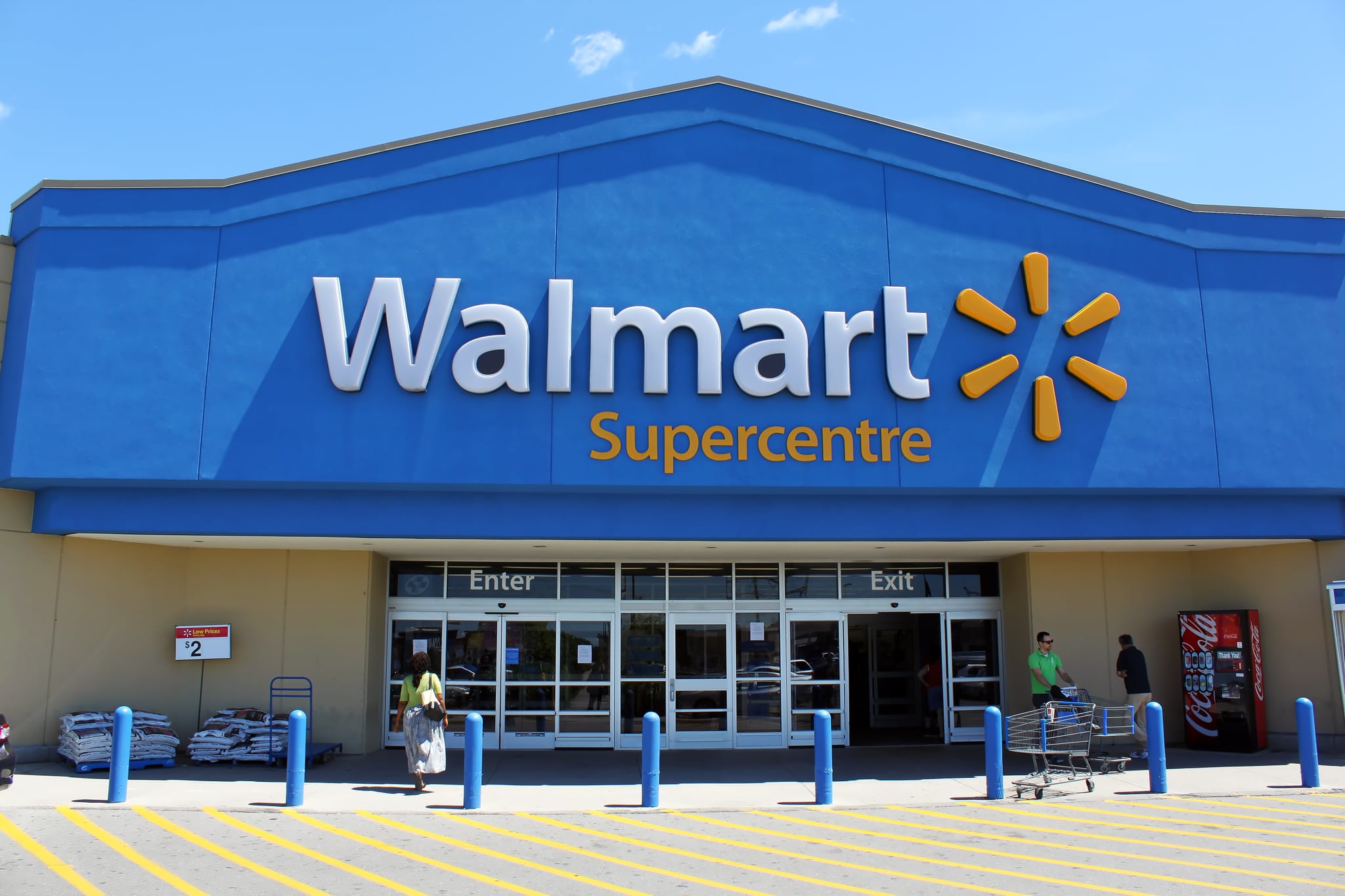 Walmart's Black Friday shenanigans are now more insane than ever. Beginning Thanksgiving night and ending Cyber Monday morning, the big-box retailer's five-day sale extravaganza has been split into three parts: a 6 p.m. Thanksgiving Thursday doorbuster, an 8 p.m. doorbuster on the same day, and the traditional Friday sale that begins at 6 a.m., two hours earlier than last year. This doesn't even count the sales that extend to Cyber Monday, Dec. 1, which haven't been announced yet. To stay competitive, Walmart even told its store managers to match prices with Amazon. You bet that, like Target and Best Buy, there is a lot of tech up for grabs. Here is the best of it.
Nov. 27 One-Hour Guarantee Deals
On Thanksgiving Day, buy items between 6 p.m. and 7 p.m., and leave with them on the same day, or receive purchases before Christmas. Limit one per customer.
Xbox One Halo "The Master Chief Collection" Bundle ($329 with a $30 Walmart gift card)
50" Class LED HDTV ($218, originally $398, $180 savings)
Apple iPad Mini 16GB With WiFi ($199, originally $239, with a $30 Walmart gift card, $70 savings value)
Vizio 65" Class Smart LED HDTV ($648, originally $998, $350 savings)
RCA 7" Google Play WiFi Tablet ($29 special buy) 
LG Blu-ray Disc Player ($35 special buy) 
HP Intel Celeron Touch Laptop ($249 special buy)
Samsung Galaxy Ace Style on Straight Talk Wireless Phone ($29, originally $129, $100 savings)
Beats by Dr. Dre Wireless Headphones ($149, originally $279, $130 savings) 
Nov. 27 6 p.m. Deals
Xbox One Assassin's Creed Unity Bundle ($329)
Xbox 360, ($99, originally $179, $80 savings)
Xbox One Controller ($40, originally $60, $20 savings)
PlayStation 4 ($399 with $50 Walmart gift card)
PlayStation 4 Camera ($40, originally $60, $20 savings)
PlayStation 4 Controller ($40, originally $60, $20 savings)
Nintendo 3DS XL Super Mario Bros. 2 bundle ($150 special buy)
Select Xbox 360 (Fifa 14, Madden 15, Destiny), PS4 (NBA2K15, Diable, The Evil Within) and Mario Kart 8 for Wii U ($35 each special buy)
Select PS4 titles (Assassin's Creed IV: Black Flag), Xbox 360 titles (Grand Theft Auto), Mario Kart 7 for Nintendo 3DS, and Just Dance for Wii ($25 each special buy)
Select Xbox 360 and PS3 titles ($20 each)
Select Nintendo 3DS and Xbox 360 Titles ($15 each)
Nov. 27 8 p.m. Deals
Fitbit Flex ($69, originally $99)

Chromecast ($25, originally $25, $10 savings)

Roku ($28, originally $48, $20 savings)

Beats By Dr. Dre Solo Headphones ($100, originally $170, $70 savings)

Misfit ($24, originally $50, $26 savings)

GoPro Hero3 White Edition ($200 with $50 Walmart Gift Card)

Beats Pill Speaker ($100, originally $200, $100 savings)

Monster Headphones ($50, originally $100, $50 savings)

OtterBox Defender Cases (iPhone and Samsung Galaxy) ($29, originally $47, $18 savings)

Canon Rebel T5 DSLR Camera 2-Lens Bundle ($449, originally $599, $150 savings)

Vizio 50" Smart LED 4K Ultra HDTV ($698, originally $989, $300 savings)

Samsung Smart TV 60" LED ($798, originally $998, $200 savings)

Samsung Smart TV 55" LED ($598, originally $798, $200 savings)

Nikon D3200 dSLR Camera 2-Lens Bundle ($499, originally $550, $50 savings)

Samsung Galaxy S4 on Straight Talk Wireless ($249, originally $449, $200 savings)

Samsung Galaxy Tab 3 Lite 7-Inch Wi-Fi Tablet ($99, originally $140, $40 savings)

Sony Bluetooth Sound Bar With Wired Subwoofer ($88, originally $138, $50 savings)

Vizio Bluetooth Sound Bar With Wireless Subwoofer ($198, originally $298, $100 savings)

HP Envy All-in-One Wireless Printer ($49)

Toshiba 1TB Hard Drive ($49 special buy)
Nov. 28 6 a.m. Deals
Samsung Galaxy S4 ($0.97 with two-year Verizon contract, originally $29, $28 savings)
Samsung Galaxy S5 ($100, originally $140, $40 savings with two-year contract)
iPhone 5S ($79 with two-year contract, plus $75 Walmart Gift Card)
iPhone 6 ($179 with two-year contract, plus $75 Walmart Gift Card)
Toshiba 1TB Hard Drive ($49 special buy)