Target Black Friday 2014
Target's Black Friday Gadget Deals Are On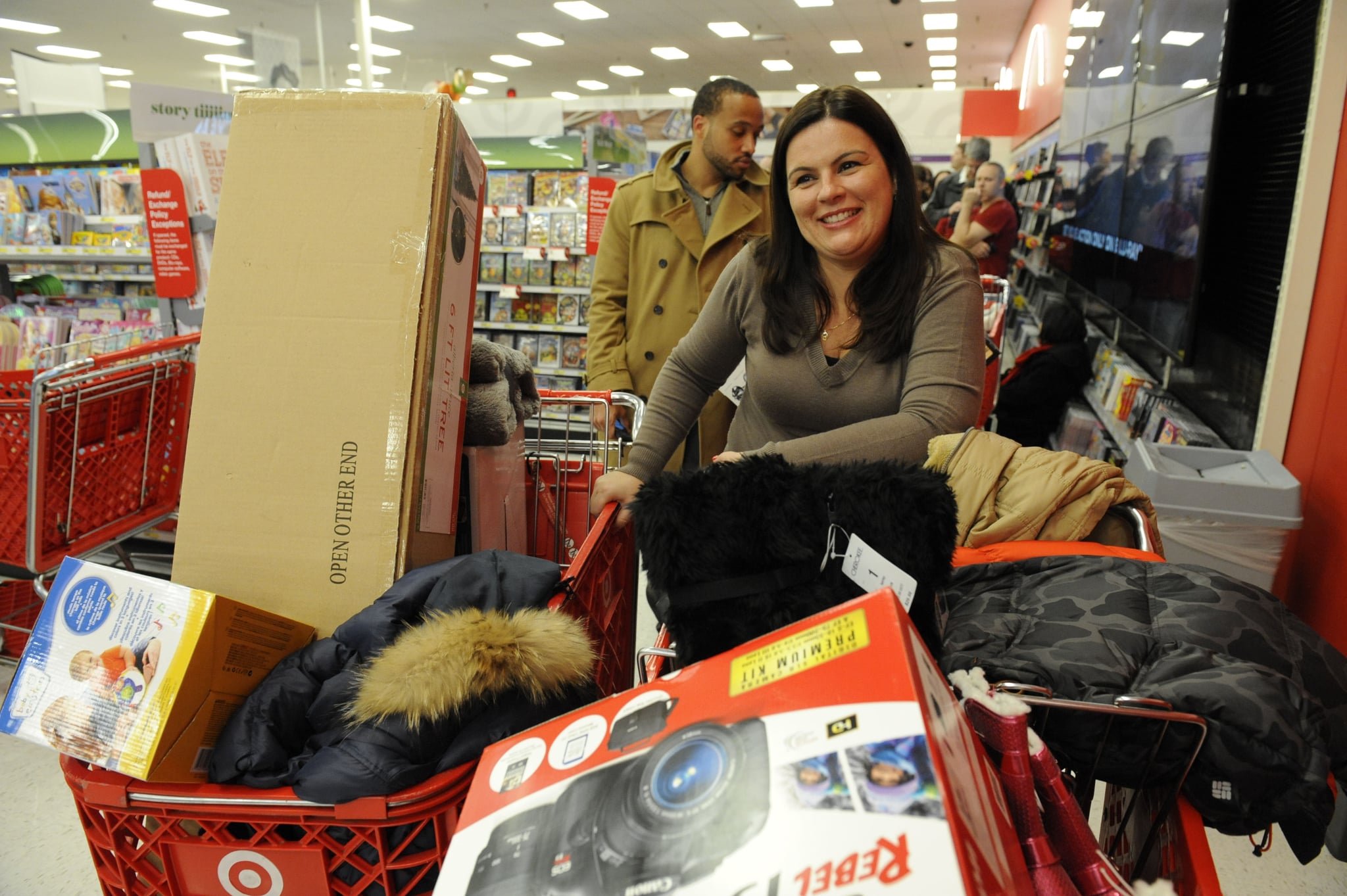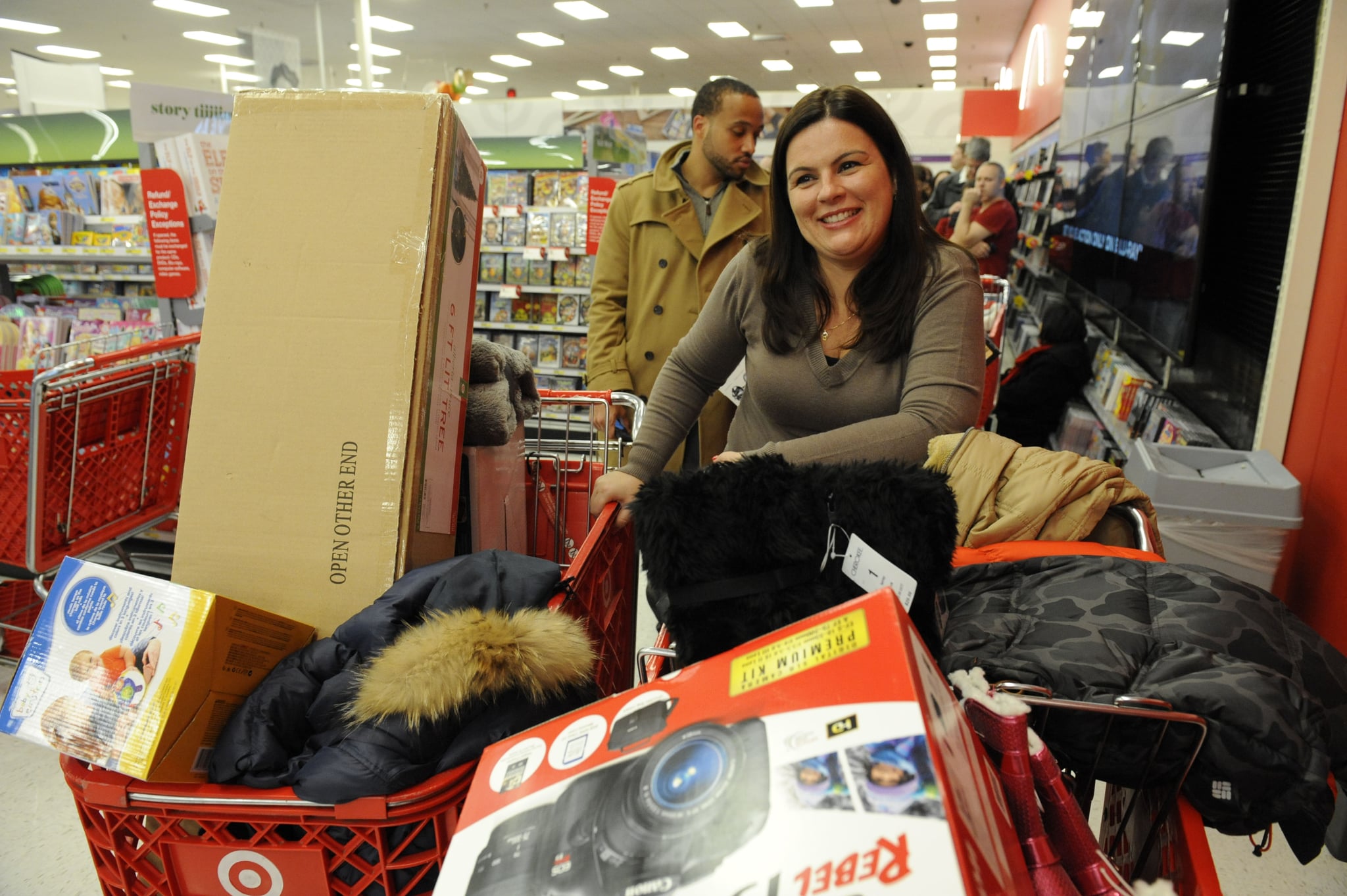 The post-Thanksgiving shopping tradition Black Friday started early at Target. On Monday, Nov. 10, Target revealed the gadgets that will make up its Black Friday 2014 sale and offered customers a head start on purchases with a selection of doorbusters available that day only. The promotion may be over, but you'll able to snag the products again when the Thanksgiving/Black Friday deals officially kick off.
Now for a look at all the electronics Target is offering at Black Friday this year . . .
Nov. 26
On the Wednesday before Thanksgiving, Target stores and the website will have some early Black Friday deals, which will be outlined in that Sunday's Weekly Ad.
And for your post-turkey shopping plans, here are Target's biggest sales for Thanksgiving Day and Black Friday.
Thanksgiving Day, Nov. 27-29
These deals will be up on Target.com Thanksgiving morning before the stores open at 6 p.m.
The new iPad Air 2 and iPad Mini 3 are priced as normal ($499 and $399, respectively, but the Air comes with a $140 Target gift card, and the Mini comes with a $100 Target gift card)
nabi 2 Android Tablet ($130, originally $180)
RCA 8" Tablet ($70, originally $120)
iPhone 6 16GB ($180 with 2-year contract and $30 Target gift card, originally $200)
iPhone 5S 16GB ($79 with 2-year contract and $30 Target gift card, originally $100)
iTunes Gift Card, Buy one get one 30% off
Virgin Mobile Kyocera Hydro Vibe smartphone ($30, originally $150, no contract)
Samsung Galaxy S5 smartphone ($0.01 with 2-year contract, originally $200)
Beats by Dre Solo HD Headphones ($97, originally $170)
Beats by Dre Studio Headphones ($250, originally $300)
HP Envy Wireless Printer ($60, originally $130)
Canon T5 DSLR Bundle ($449, originally $799)
Nikon L330 20.2MP High Zoom Camera ($99, originally $230)
Nikon D3200 Camera and 2-Lens Bundle ($497, originally $780)
GoPro HERO3+ Silver Edition ($250, originally $300, plus free $50 Target gift card)
Westinghouse 55" 1080p LED HDTV ($395)
Element 40" 1080p LED HDTV ($119)
Samsung 50" 1080p LED HDTV ($478, originally $700)
Samsung 32" LED HDTV ($198, originally $250)
Vizio 39" LED HDTV ($220, originally $350)
Apple TV ($89, originally $100)
Samsung 37" Bluetooth Soundbar ($88, originally $180)
Sony WiFi Blu-Ray Player ($50, originally $120)
RCA 9" Portable DVD Player ($55, originally $90)
Fitbit Charge Wireless Activity + Sleep Wristband ($100, originally $130)
Sony PlayStation 4 ($399, comes two free TBD games)
Xbox One ($330, originally $400, plus free $50 Target gift card and two free digital-download games)
Dyson DC50 Allergy Vacuum ($279, originally $450)
Casio 61-Key Electronic Keyboard ($65, originally $100)
Black & Decker Junior Power Tool Workshop ($39, originally $60)
Hello Kitty CD Karaoke System ($40, originally $50)
Jensen Boombox ($30, originally $40)
Black Friday, Nov. 28 Only
In addition to the above electronics deals, from 6 a.m. to noon on Black Friday only, customers can purchase up to $300 of Target gift cards with 10 percent off at brick-and-mortar stores and online.
Cyber Monday, Dec. 1
Target hasn't released information on specific product sales for Cyber Monday and the rest of the "Cyber Week," but it does promise that new deals will be revealed on the website every day that week.