Find the Perfect Movie to Watch Every Time With This Website
This Website Changed the Way I Choose Movies to Watch, So There's No More Endless Netflix Scrolling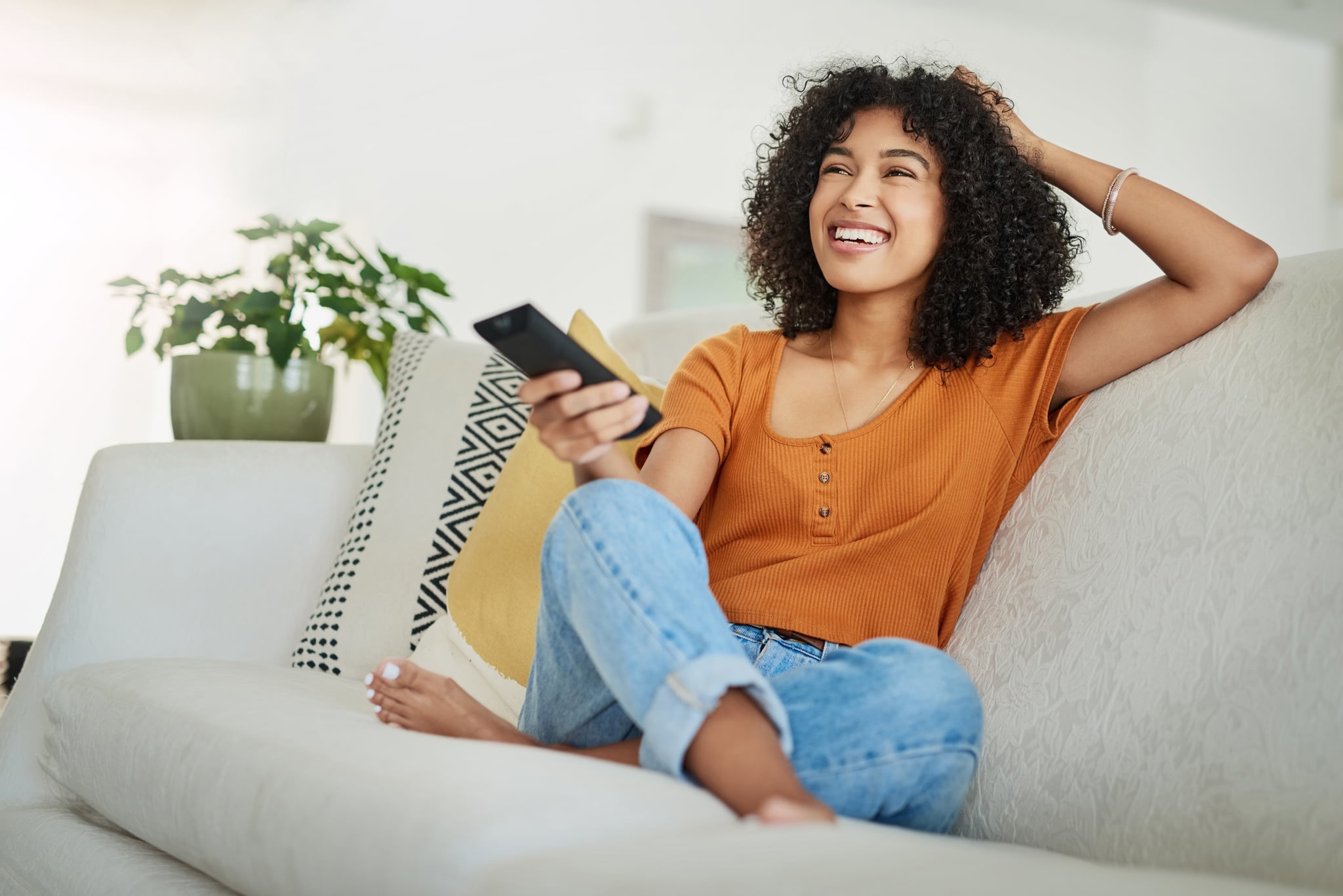 In my lifetime, I've spent more hours trying to choose a movie to watch than actually watching movies. Half the time, I just give up and go to bed because after an hour of scrolling through Netflix, it's too late to start anything anyway. Then I found A Good Movie to Watch. It literally changed my life. Basically, the website will help you find movies and TV shows that you're actually excited to watch before you fall asleep with the remote still in your hand. Here are some reasons it's become my go-to site every weekend.
There Are Endless Ways to Narrow Your Search
There's nothing more frustrating than finding a good movie or show then realizing you can only watch it on some obscure streaming service. A Good Movie to Watch lets you select the streaming services you own and only shows you movies based on those selections, so you're never stuck in an awkward situation. You can also set the search based on whom you're with, so you don't have to sit through a 10-minute sex scene with your parents (because, yikes). Other categories you can use to find a movie or show include mood, genre and sub-genre, and episode duration.
You Won't Choose a Bad Movie
As the website name suggests, it won't recommend a bad movie or show. Everything featured on the site has at least a 7/10 on IMDb and a 70% on Rotten Tomatoes. So don't worry, it won't tell you to watch one of the 22 worst movies of all time.
Everything Is "Rare"
The website's curators find movies and TV shows with low vote counts on critic sites, meaning you're more likely to find ones you've never heard of. This makes it so much easier to watch a movie with a group — even that one cinephile friend who has seen "everything." Plus, it helps you branch out and find directors and actors whose work you may not have seen before.
It's Free
Lastly — but most importantly — it's free for everyone. Without a subscription, you have access to most of the website's amenities. A $2-4 monthly payment will give you an "exclusive catalog of subscriber-only suggestions" and an ad-free browsing experience. But if you're like me and are paying for too many streaming-related subscriptions as it is, the regular, free access is more than enough to fulfill your wildest movie selection dreams.
So go forth, try it out, and pick that dang movie already.