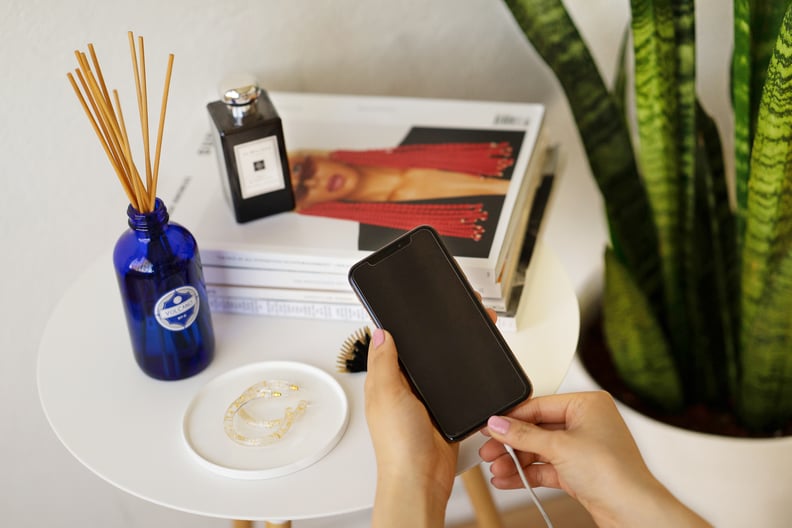 POPSUGAR Photography | Nina Brewster
POPSUGAR Photography | Nina Brewster
On Monday, Apple revealed some major updates and announcements at its virtual Worldwide Developers Conference, and everyone with an iPhone leaned in at the unveiled iOS 14 software. The new software includes features like a brand-new Home Screen design, advanced Messages capabilities, AirPod synergy when switching devices, new App Clips, Picture-in-Picture FaceTime and phone calls, and so much more.
With any major iPhone update, especially one that's being hailed by the company as "the biggest update ever to Home Screen pages," we can't help but wonder how much of our day-to-day phone habits will be impacted — and the answer is a lot. But Apple's senior vice president of software engineering said the "iPhone becomes even more powerful and easier to use" with the update, and that is definitely something we can get behind.
The new software will be available widely this fall for anyone with an iPhone 6s and later. Read on to see what iOS 14 features we're most excited about, and see the full breakdown of Apple's iOS 14 update here.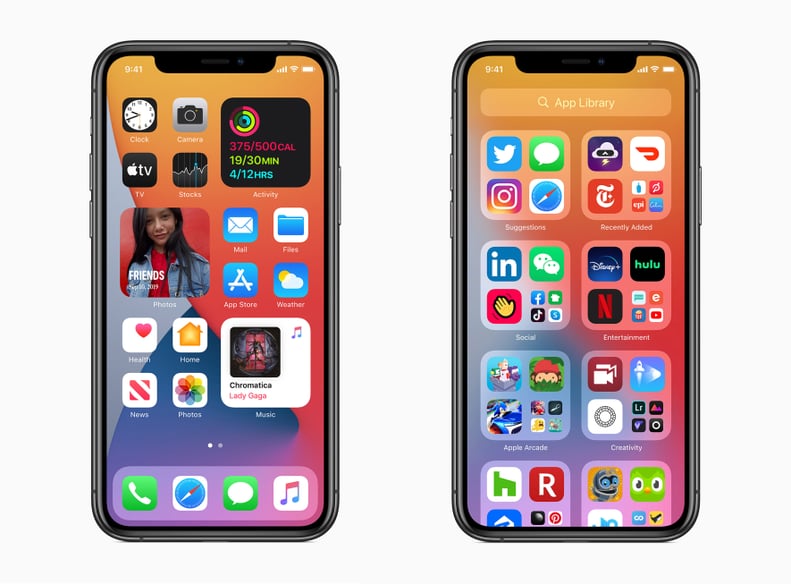 Updated Home Screen and App Library
The newly designed and customizable Home Screen is hands down the pièce de résistance of iOS 14. Apple has added Widgets to the Home Screen so users can pin information and apps like Activity, Photos, Music, and more to easily access. According to the press release, iPhone users can also "create a Smart Stack of widgets, which uses on-device intelligence to surface the right widget based on time, location, and activity." So if you're always checking Maps during your morning drive or listening to a podcast on your ride home, your (very) smart phone will prioritize those apps in a widget at said times.
The other exciting Home Screen update is the App Library page, seen above. The new App Library will organize all of your apps by category in one scrollable page.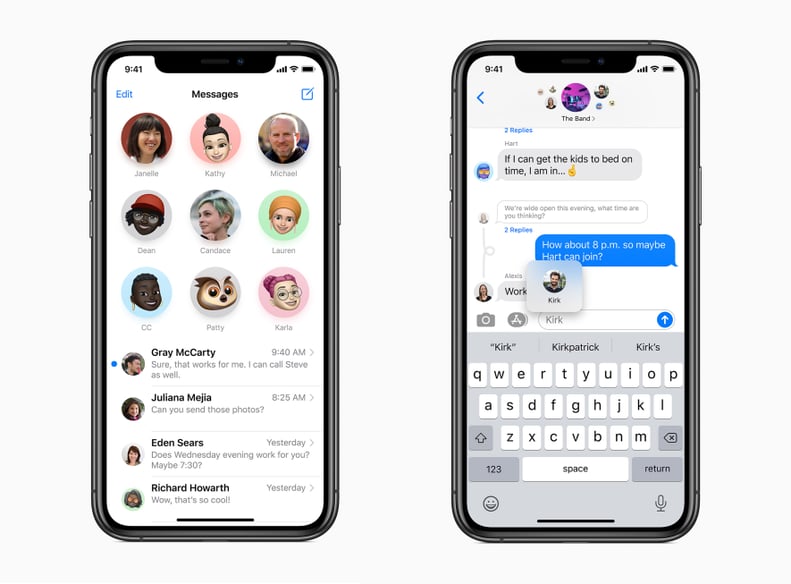 Conversations in Messages
Messages are getting a beautiful overhaul with iOS 14, and it's taking group chats to the next level. As seen in the photo on the left, iPhone users can pin up to nine conversations (both individual conversations and group conversations) to the top of the Messages list for instant accessibility.
In group conversations, users can type someone's name in the chat to mention them specifically. And if the group gets a little chatty during the day, you can customize the settings so you're only notified when your name is mentioned. Another awesome group-chat update is the ability to send inline replies or start a thread by replying to a specific message in a conversation.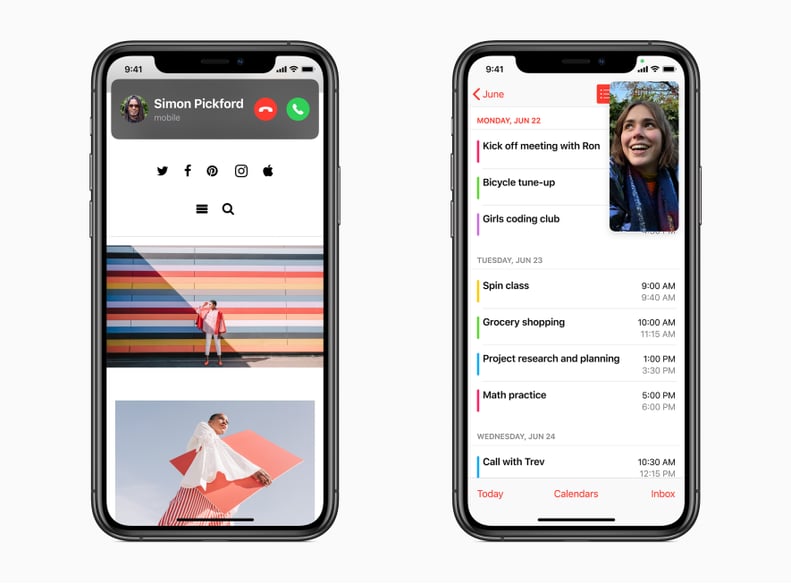 Picture-in-Picture FaceTime and Phone Calls
There are few things worse than your phone ringing while you're in the middle of a deep internet rabbit hole and being forced to wait until the call ends to resume said search. Well, with iOS 14, full-screen calls are a thing of the past. Incoming FaceTime and phone calls will soon be displayed at the top of your phone screen so there's no interrupted scrolling when calls come in. And because multitasking is ideal, the new software includes Picture-in-Picture technology so you can continue your FaceTime call while using other apps without the other person seeing that you're "Paused."