The 4 Best (and Free!) Apps For Limiting Your Screen Time and Staying Present
If you've ever searched for an app to limit your screen time, you've probably noticed that most of the market is geared toward parental controls. But more and more, adults are looking for ways to spend less time on their phones, even attempting full-on digital detoxes. And while Android users have Google's Digital Wellbeing tool and iPhone users have Apple's Screen Time setting, we're so obsessed with our phones that putting these simple app limits in place isn't always enough to truly unplug. Using your phone less might seem like an impossibly hard task, but once you experience the benefits that come from putting down your phone and being present, it'll all be worth it. These are the four best apps to help limit your screen time — and they're free!
01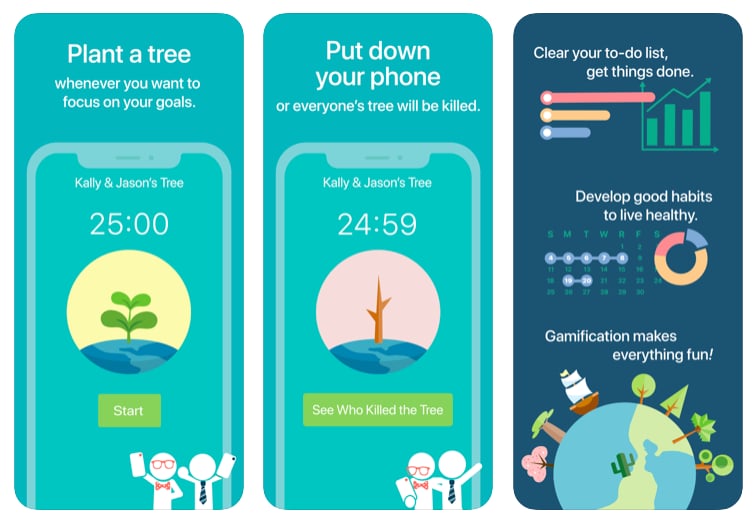 Flora — Focus Habit Tracker
By far the most adorable of all the screen-limiting apps out there, Flora has you plant a virtual tree (alone or with friends) every time you set your 25-minute timer. If anyone who planted the tree touches their phone, the tree is killed. You also have the option to join the Flora Care service, which plants real trees when you reach your goal of total number of focused hours.
02
Flipd: Focus & Productivity
The Flipd app offers a more varied experience than the other apps out there — it's both a screen-limiting app and a meditative app. It offers a timer and a Focus Lock to limit distractions, it allows you to connect and challenge your friends, and it has a Wellness Hub where you can listen to relaxing music, white noise, or motivational audio tracks.
03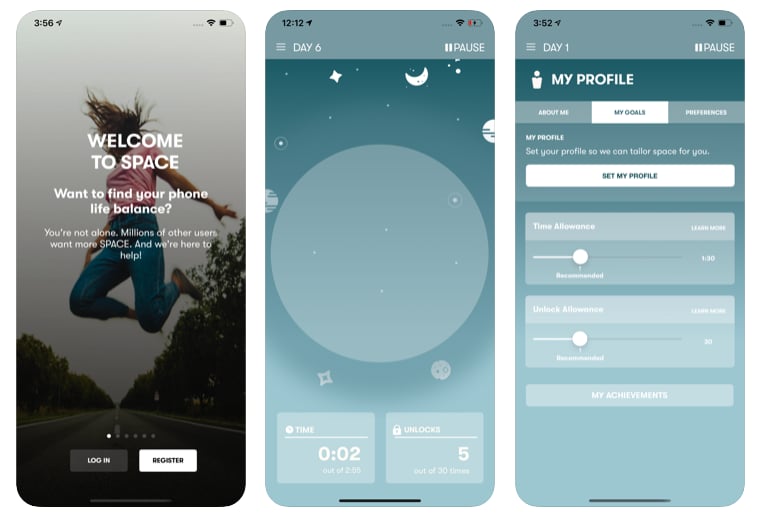 Space — Break Phone Addiction
The Space app's motto is "Find your phone / life balance." First, you take a quiz to see what type of phone user you are and what areas you'll need to work on. Then, you set goals, track your progress, and compare your stats with friends or other users worldwide. It also has a motivational toolkit section to keep you inspired.
04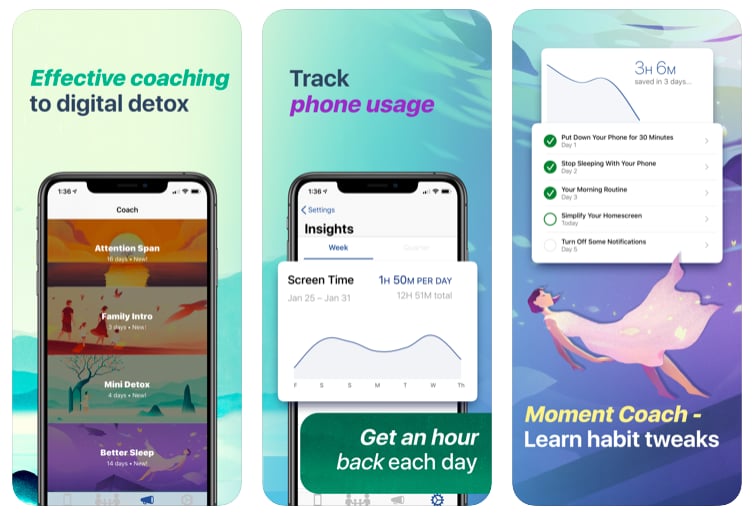 Moment — Screen Time Control
Besides tracking your usage and learning little habit tweaks, Moment offers digital detox coaching so you can effectively break your old habits and make sure the new ones stick. You can also team up with friends and family and view each other's usage to hold each other accountable.