For many (myself included), Fall is the best time of the year. It has spicy and warm treats and drinks, bold and beautiful foliage colors, chunky and comfy clothes, and so many fun activities to indulge in. The only downside is that the season seems like it lasts only for a few short weeks before really cold weather rolls in. So if you want to make the most of it while you can and get the full Fall experience, there are apps for that. From figuring out where the best foliage is to finding the perfect orchard for apple picking, these 10 apps have got your back all season long. Enjoy!
01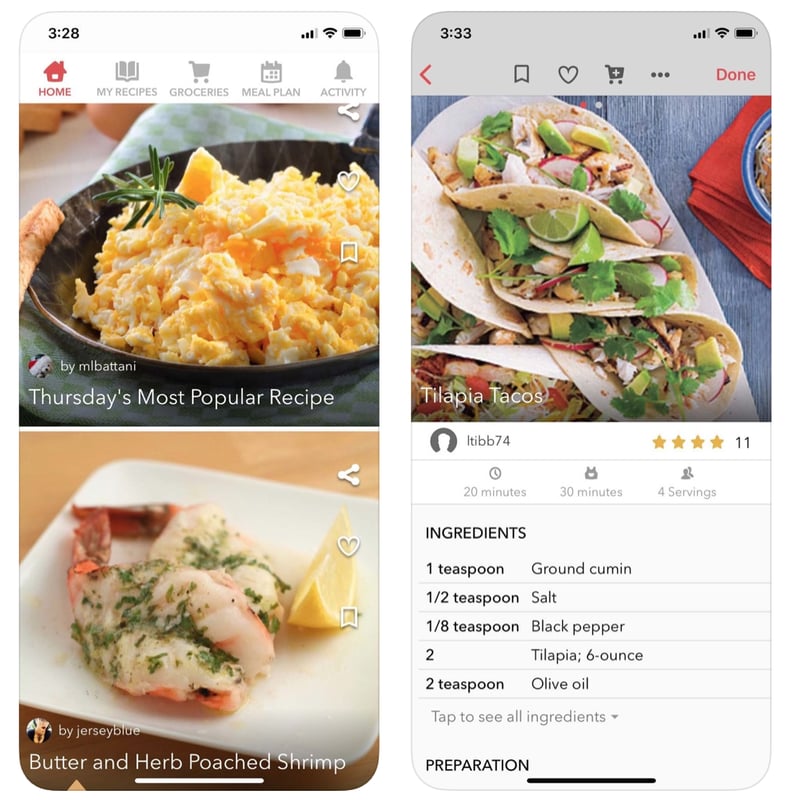 BigOven
Fall is all about comfort food, and with the BigOven app, you can learn to make all kinds of cozy recipes, from butternut squash soup to artisan breads. The app also has meal-planning features and helps you keep a shopping list, so trying all of those new recipes will be a breeze. (Might I recommend this one for vegetarian chili?)
02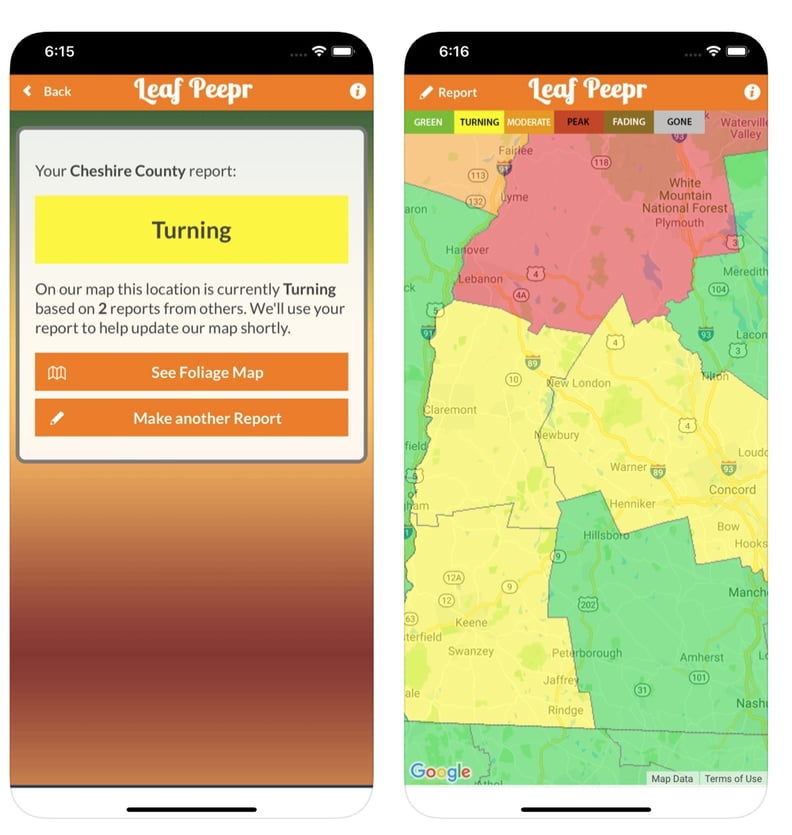 LeafPeepr
Keep track of where the foliage is changing in your state using an app like LeafPeepr. Nature is at her best during the Fall months when leaves change and hills turn into swaths of fiery sunset colors.
03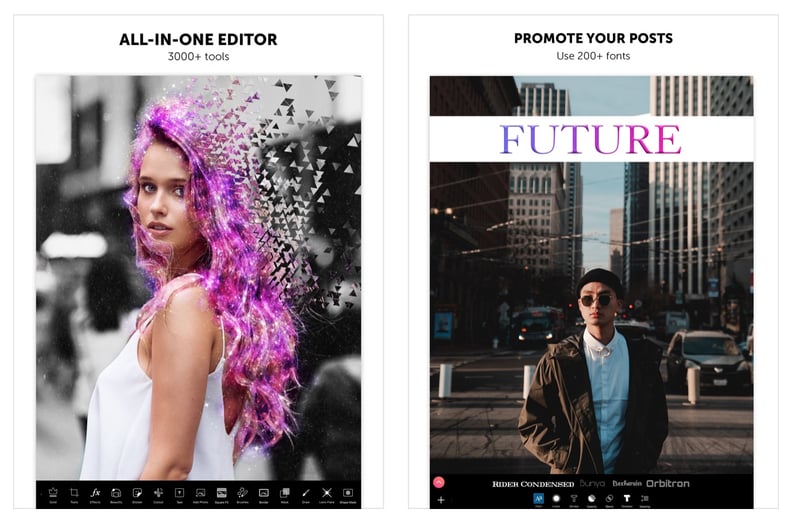 PicsArt
Everyone knows that Fall instantly makes any photo more Instagram-worthy. This year, why not try taking your photo creativity up a notch? Find your perfect Fall aesthetic with PicsArt's thousands of filters, stickers, fonts, photo-enhancing brushes, and editing tools to help make your images and videos stand out.
04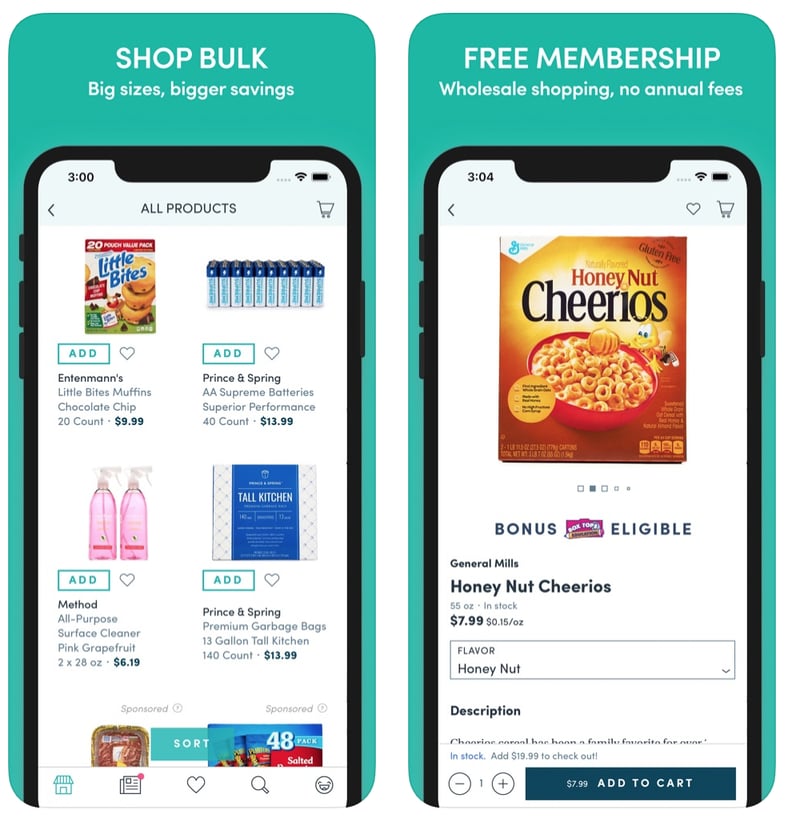 Boxed
Boxed is a free mobile app that allows you to stock up on essentials in bulk from the convenience of your couch, and this Fall, it's stocking all of the Fall-flavored goods. We're in.
05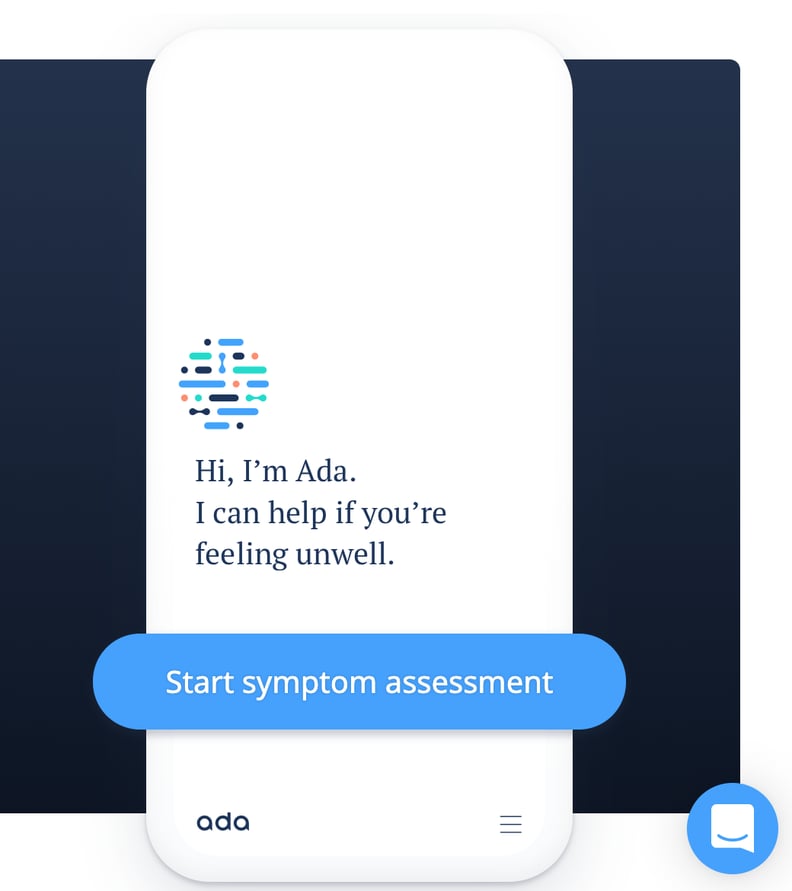 Ada
Cold and flu season begins in October and November, and Ada, an AI-powered symptom-diagnosing app, is the perfect companion for people who are feeling under the weather. Just tell Ada what your symptoms are, and it'll ask you questions to best identify what ailment you may have. At the end of the assessment, it gives you recommendations on how to best treat your condition (chicken soup and binging Netflix, obviously).
06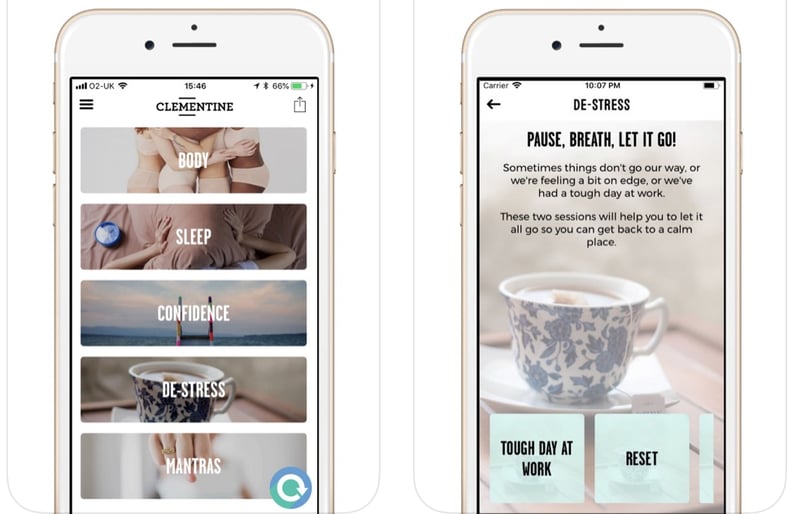 Clementine
Fall does have one tiny downside, and that's daylight saving time. On Nov. 3 this year, your clock will be set back an hour, making the evenings darker and your bedtime earlier. The time change can wreak havoc on your sleep cycle and your mental health. This year, try using an app like Clementine that tackles your overall wellness to give you a boost that will get you through the season.
07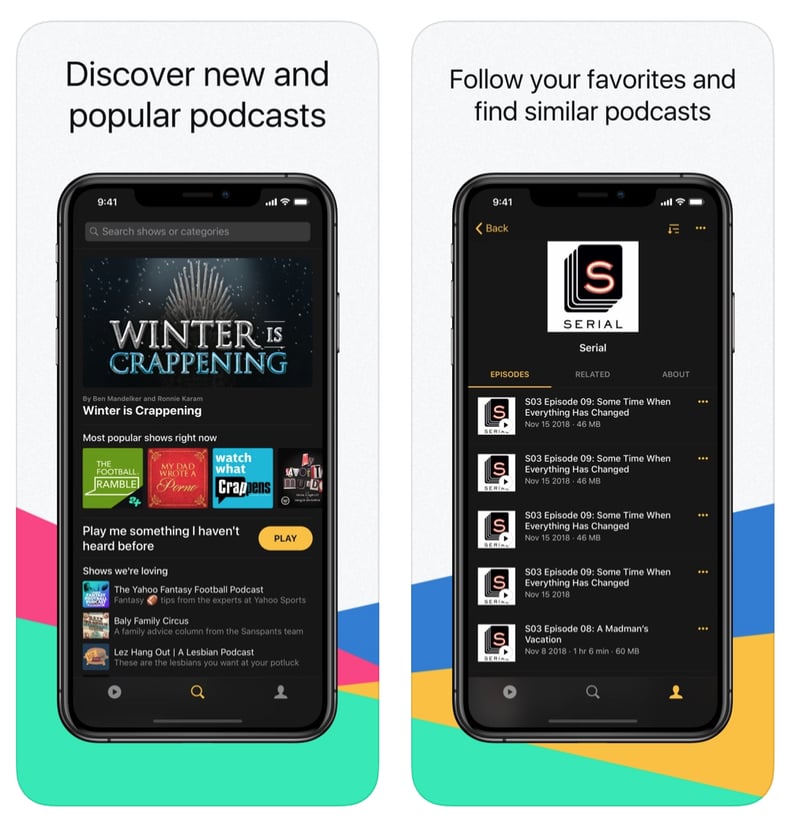 Acast
Fall is the scariest time of year, and what better way to celebrate the season than with a spooky podcast? There are a ton of fascinating true-crime podcasts out there, and you can listen in via Acast. It's a totally independent podcast company that works with everyone (Spotify, Apple Podcasts, Gimlet, Stitcher, etc.) so you can get all your favorite shows in one place.
08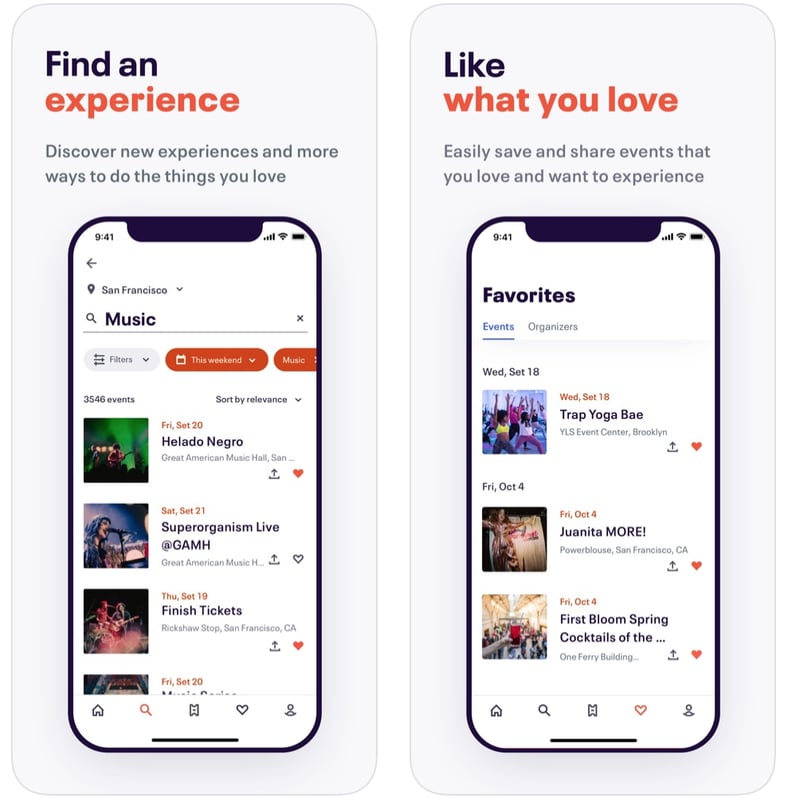 EventBrite
There are so many great activities to do in the Fall that it's hard to know how you're going to fit them all in. EventBrite can help you keep track of the best apple orchards, pumpkin patches, and corn mazes to visit. You can even find haunted houses and local Halloween pub crawls.
09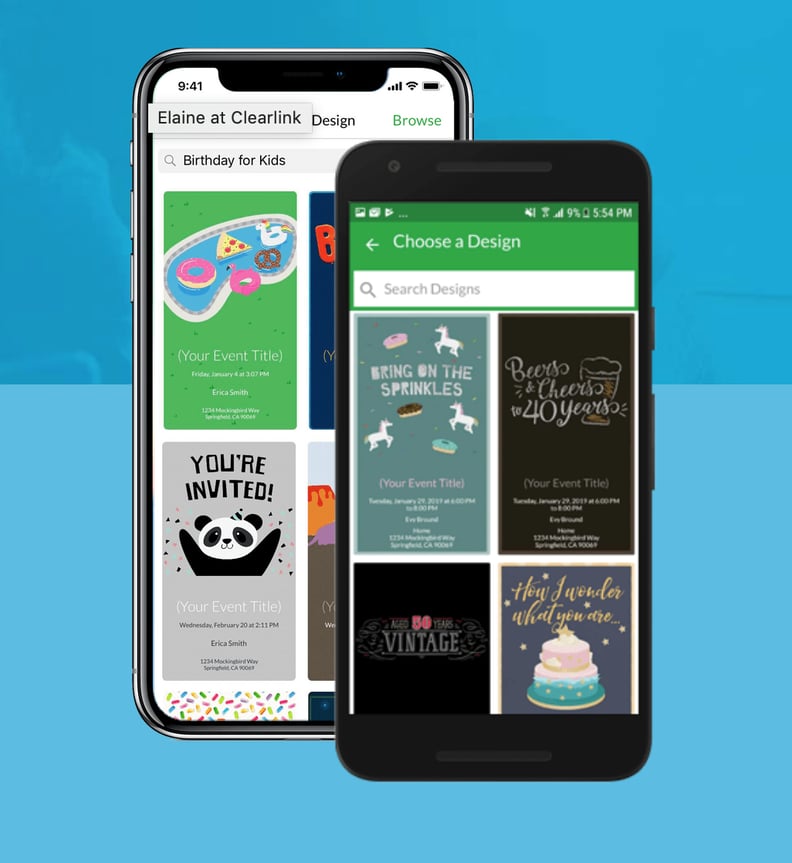 Evite
Sometimes the best Fall activities and parties are the ones you host yourself. Evite helps you get organized with RSVP tracking, guest messaging, and polls. It even has adorable templates for the types of Autumn-oriented events you might want to throw.
10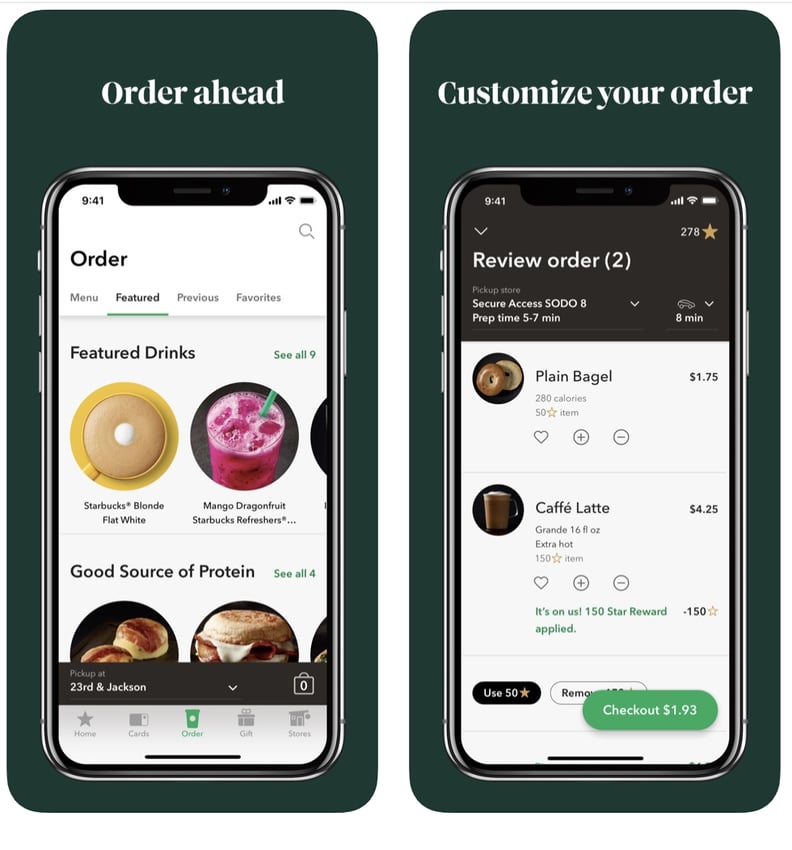 Starbucks (Obviously)
Love it or hate it, the pumpkin spice latte is a Fall staple. Use your Starbucks app to get your PSL fix (pr perhaps some apple spice tea, if you're not a coffee person).