Facebook's New Tools Will Make Buying Tickets and Getting Recommendations Easier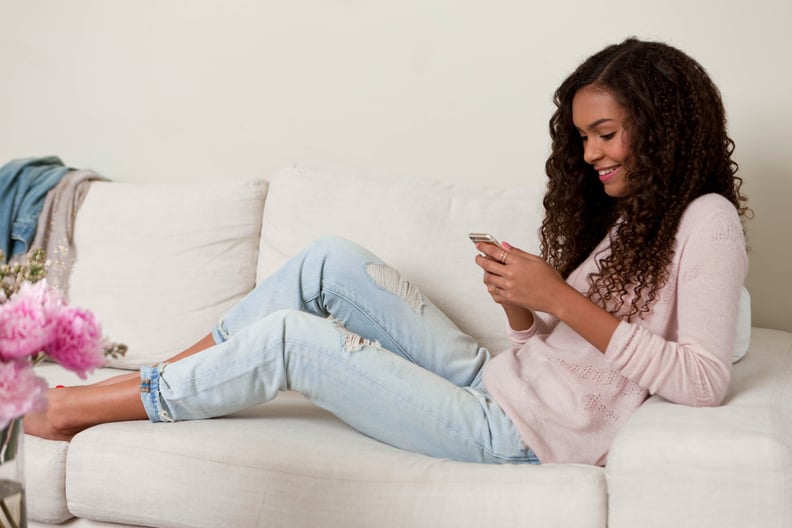 POPSUGAR Photography | Mark Popovich
POPSUGAR Photography | Mark Popovich
Facebook is trying to become the only app you need and use to plan your life, from making new friends to discovering events to attend. The social media company is taking the next step to do this by introducing a slew of new tools, including mapping out any recommendations your friends make, seeing what events are happening in your city, ordering food, buying tickets to movies and events, and more.
The tools, announced in a Facebook blog post, are a strategic move to replace services like Yelp and Google. Instead of looking at Yelp for a great hair salon, you can ask your friends in a Facebook post and turn on the Recommendations feature to see what your friends suggest, as well as a map of all the places mentioned. Or maybe you're interested in finding out what cool events are happening in your area. Instead of googling, head to the Events section and see what your friends are going to and what Facebook recommends for you. The last new features lets you buy tickets or book an appointment directly on a business's Facebook page.
It's definitely a smart move from the company to start competing more heavily with other tech giants. But considering how scared people are to inject so much personal information into Facebook, it's unclear how much people will actually use these tools.
Each of these new features start to roll out to the US today, so you might be able to start testing them out now. Ahead, see what they look like and find out more.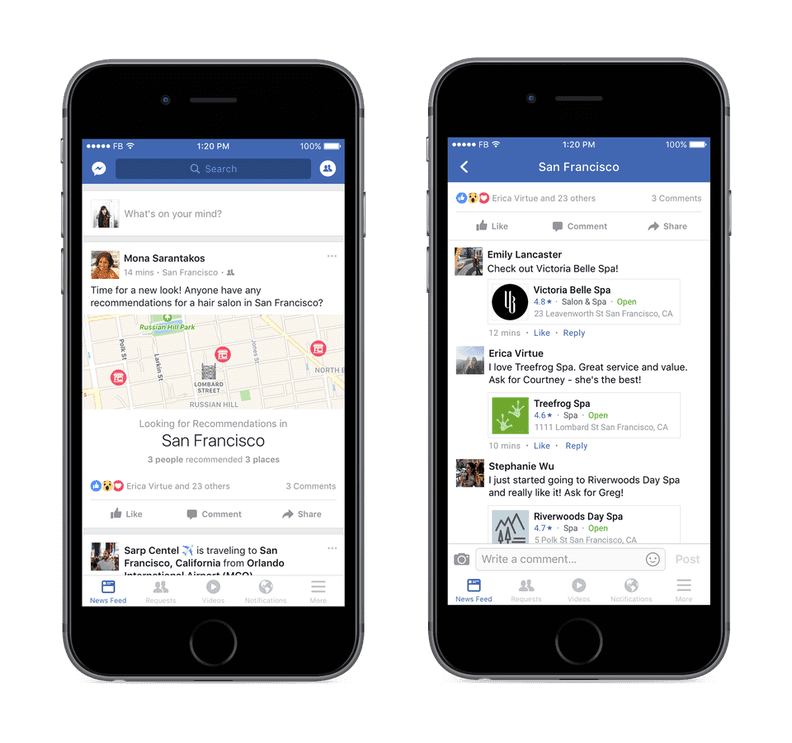 Use your friends' recommendations for anything.
Whether you're looking for a place to eat or to get a haircut, Recommendations is trying to make that easier. Write a Facebook post, turn on Recommendations, and you'll start to see a map of what your friends suggest.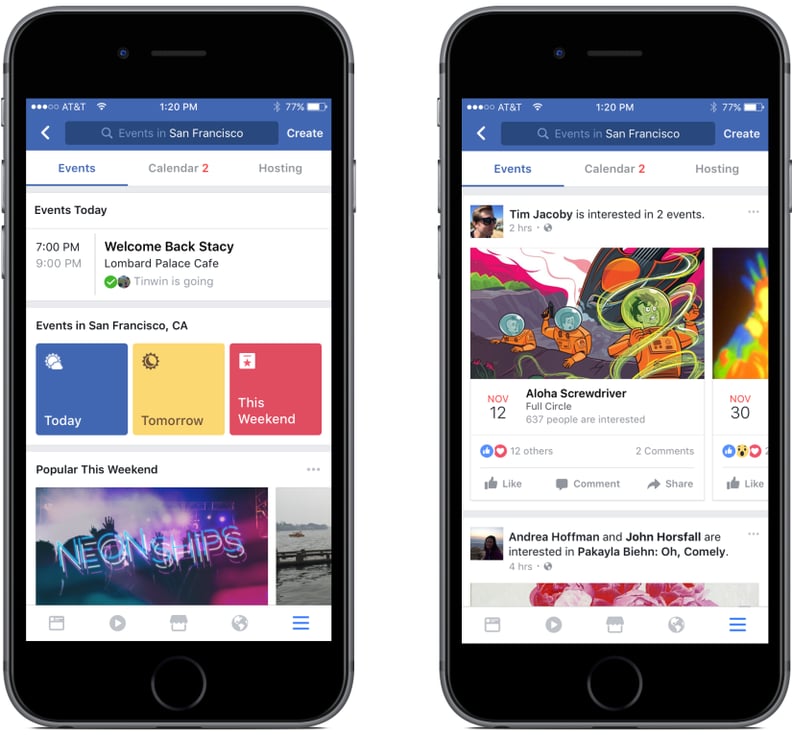 Find out what's happening in your city before it's too late.
In Facebook's new Events section, you'll see what your friends are going to and get recommendations based on past events you've gone to. It should make finding the next art show opening or whatever you're into faster to find.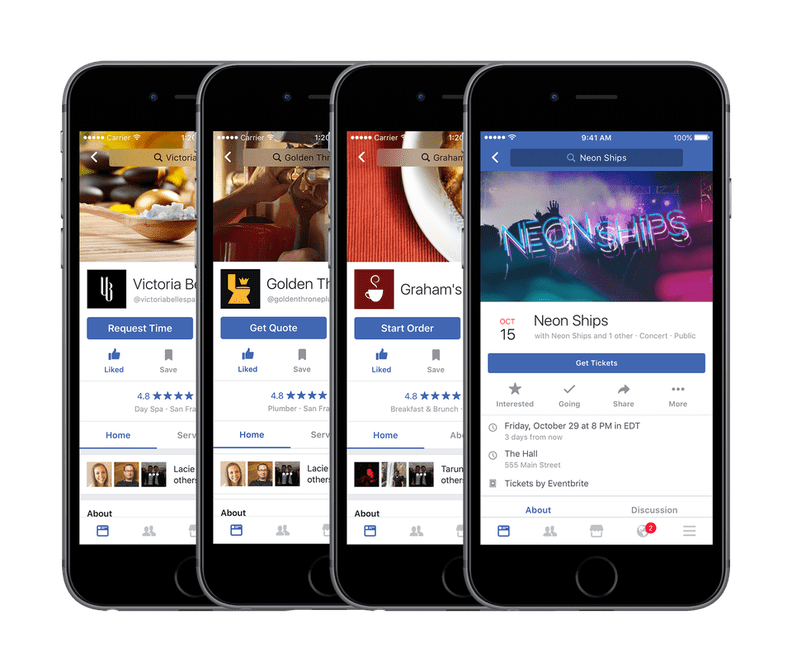 Order food, tickets, and more on Facebook.
Facebook is working with Delivery.com and Slice to help you order food straight from Facebook. Head to the restaurant's Facebook page and select "start order."
Or maybe you'd rather book an appointment or buy tickets to a show. You can select either "request time" or "get tickets" via a business's Facebook page and get going. Facebook has a partnership with Ticketmaster and Eventbrite to make buying tickets to events easier (and without the hassle of going to another website).
You can also get a quote from a business via its Facebook page as well.