Mad Men may be over, but that doesn't mean the show is immune to modern jokes. One Tumblr account called Mad Man Integrated is creating GIFs of the show's characters and how they would fit in in 2015. Some of the lines express what the advertising industry is like these days and perfectly capture reactions from Don, Pete, Bert, and other favorites. But, you definitely don't have to work in advertising to laugh at the idea of Don talking about hashtags and Snapchat.
Here are some of our favorite posts so far, with more available on the Tumblr site.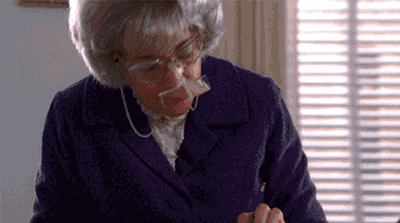 RIP Google Glass and Ida Blankenship.
We can't wait to see even more jokes from this account. Who knows? Maybe Don Draper would love Tumblr and pitch everything in GIF form.