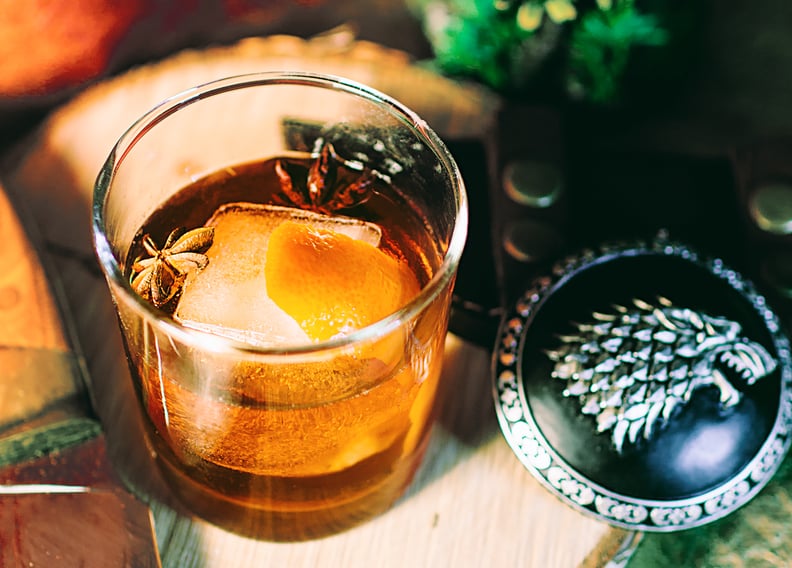 Courtesy of Amanda Picotte
Courtesy of Amanda Picotte
The next time you're debating who the real main character on Game of Thrones is or wondering who will die next, try doing it with a cocktail inspired by the show. These six drinks are odes to certain characters or sets of the show and are just boozy enough to make you forget of everyone who's died so far. Take a look and either prepare them for your next watch party or just sip on them as you tremble in fear of what crazy arc the show will throw at you next.
01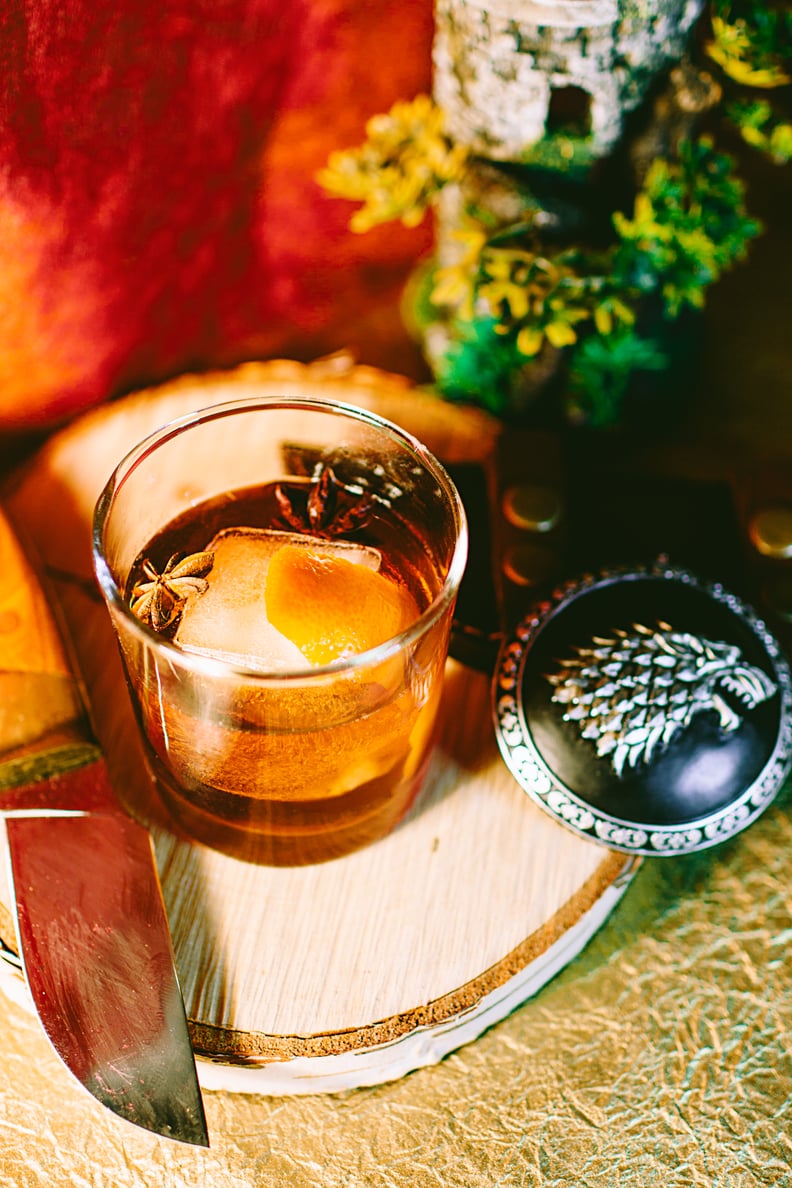 The Crows' Old-Fashioned
by Tad Carducci, bartender, mixologist and co-founder of Tippling Bros.
Highlighting a rustic, old-world brandy from Chateau du Tariquet, the Crows' Old Fashioned is rich, warming, dark and brooding. Just what one needs before going North of the Wall.
Directions: Stir all ingredients with ice and serve in an old fashioned glass. Garnish with star anise and orange peel.
02
The Targaryen
by Ryan Judson, Brand Ambassador, Usquaebach Blended Scotch Whisky
With a base of Usquaebach whisky, the name of which translates to "the water of life," this satisfying mixture of "blond" ingredients reflects the Targaryen's prosperous bloodline.
2 ounces Usquaebach Reserve Blended Scotch Whisky
5 ounces Domaine de Canton ginger liqueur
5 ounces black tea — honey syrup (1 part raw honey, 1 part black tea)
1 dash aromatic bitters
Lemon peel
Directions: Combine all ingredients and stir with ice. Strain into rocks glass over large ice cube. Garnish with lemon peel.
03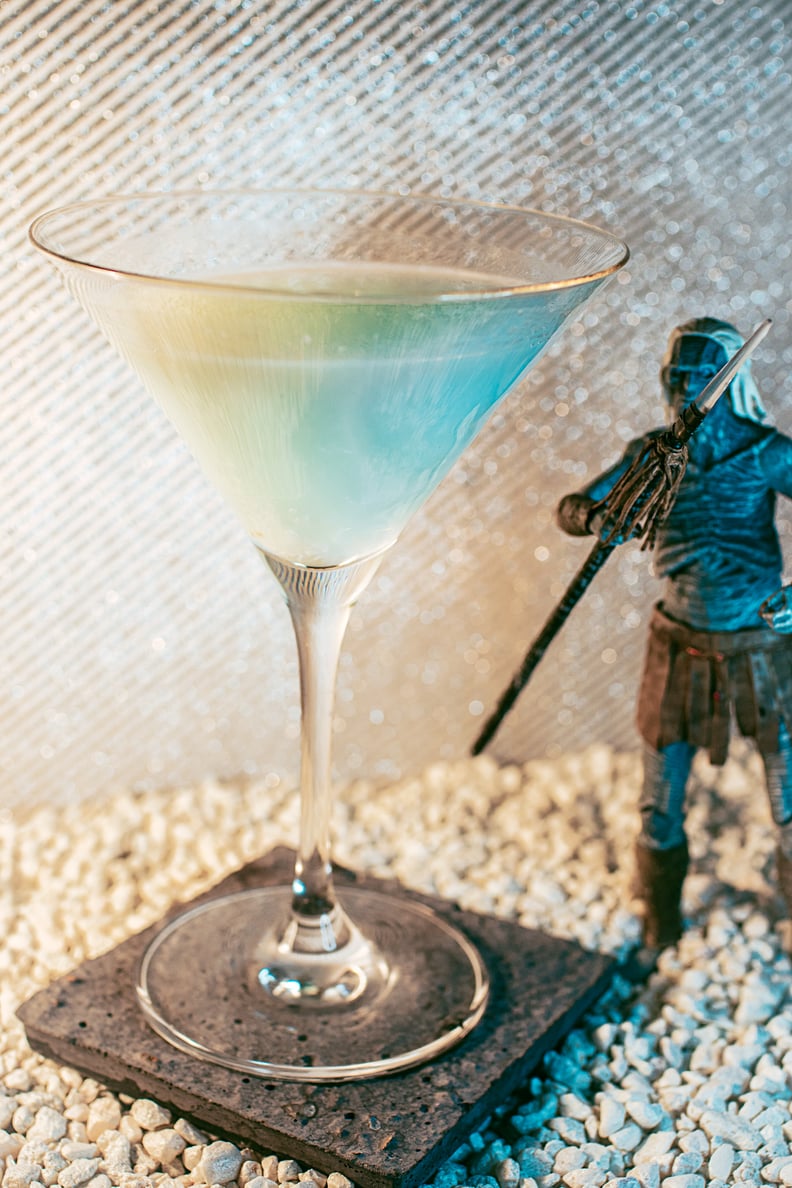 The White Walker
Ice cold and eerily foggy, the haunting cocktail's blue tint from the London No. 1 gin channels the piercing eyes of the creatures beyond the wall.
2 ounces London No. 1 gin
1/2 ounce Triple Sec
1/2 ounce fresh lemon juice
1 egg white
Directions: Combine all ingredients in shaker and shake with ice. Strain into a chilled martini glass.
04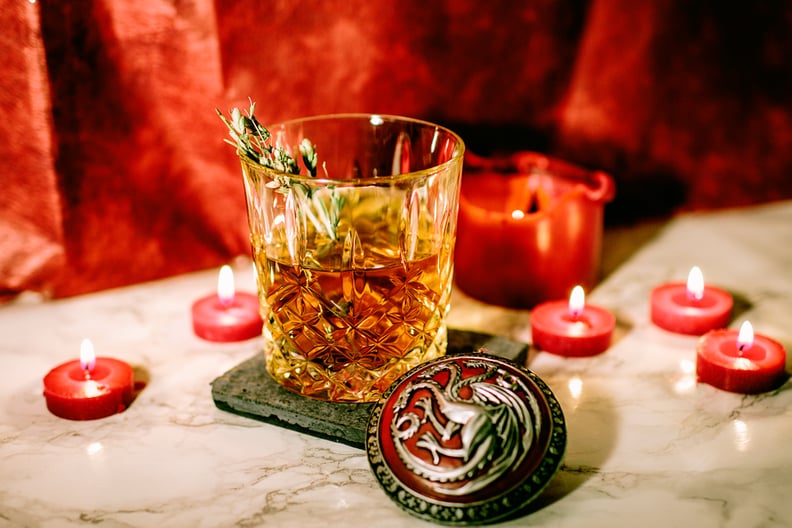 Blood of the Dragon
by Emmanuel Pena, Domaine Select Wine & Spirits
Sweet yet herbal, this warming punch recipe for 20 thirsty Thrones fans is sure to get the watch party off on the right foot. Like Daenerys, it's seductive yet dangerous; a few too many glasses and you may just find yourself attempting to bond with mythical creatures.
1 750mL bottle Diplomático Reserva Exclusiva rum
15 ounces of lemon juice
10 ounces rosemary and thyme simple syrup (Combine 2 parts white sugar, 1 part water, 1 sprig of thyme, and 1 sprig of rosemary in large bot, and bring to a boil. Let stand until cool.)
5 ounces of honey
Directions: Combine all ingredients in a punch bowl with ice. Ladle into punch glasses. Garnish each glass with sprigs of rosemary and thyme.
05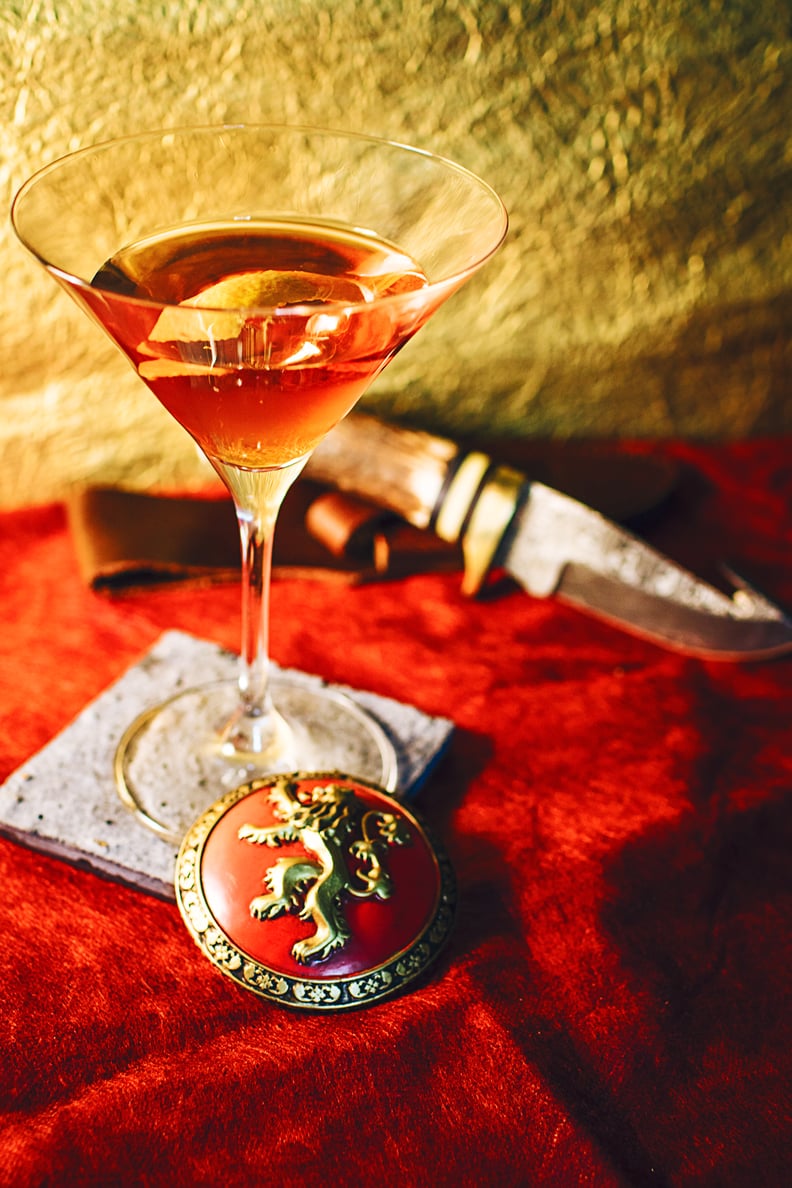 Pay Your Debts
Elegant and sophisticated yet a surprising stout (this cocktail is made entirely of boozy ingredients), this is a drink well suited for a Lannister, and a Lannister always pays his debts.
Directions: Combine all ingredients and stir with ice. Strain into a classic martini glass. Garnish with orange twist.
06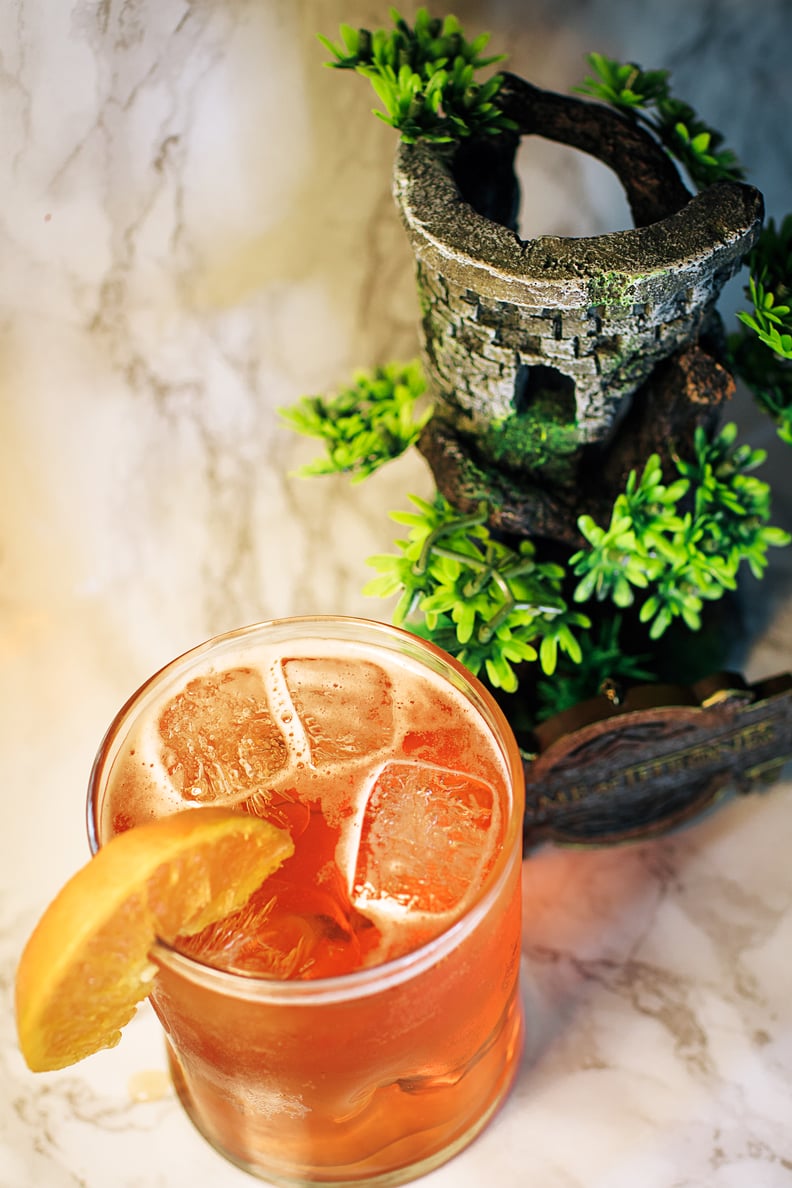 The Red Comet
Fizzy and light red in color, The Red Comet channels its namesake in appearance and in theme. With a base of the "legendary biru," this cocktail, much like the Red Comet of the show, is a sign of epic things to come (though admittedly, a high-octane night with friends is a much more favorable prophecy than the impending danger of dragons).
1 bottle Sapporo Light beer
1/2 ounce vodka
1/2 ounce Campari
Orange slice
Directions: Pour vodka and Campari in glass over ice. Top off glass with Sapporo Light. Garnish with an orange slice.