107 Best Group-Chat Names
100+ Iconic Group-Chat Names For Family, Friends, Coworkers, and More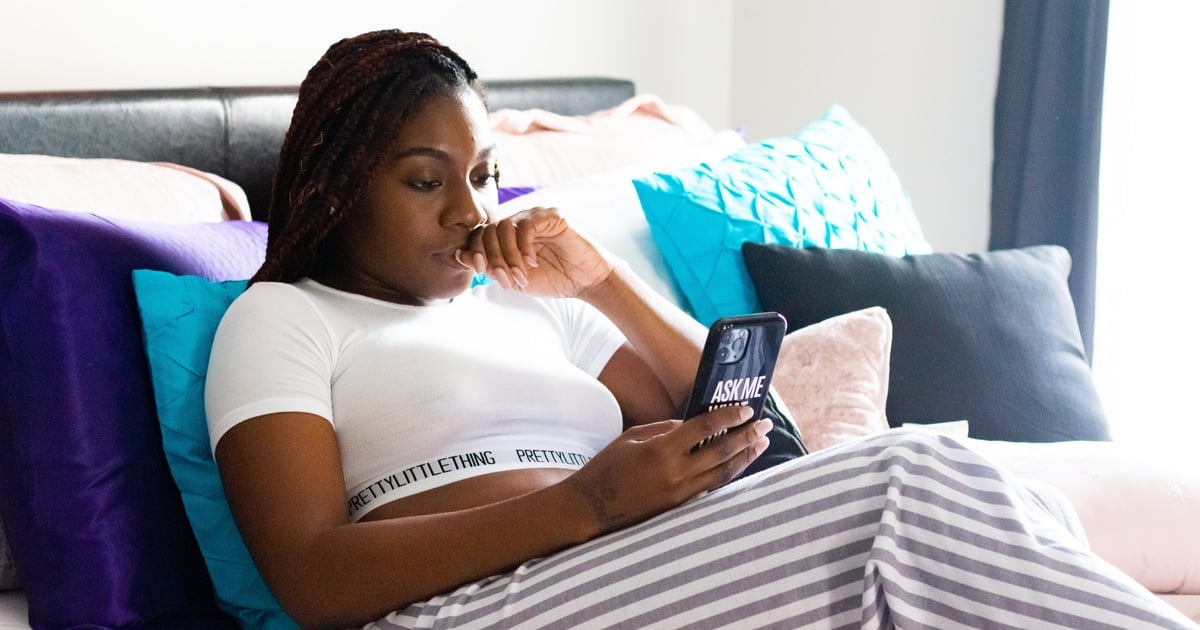 Ah, the group chat: the real place where the magic happens. It's here where you get the latest gossip, jokes are cracked, emotions are (sometimes) high, and plans are made. However, if you're anything like me, then you probably have several active group chats, each dedicated to a specific circle of people in your life. Whether that'd be family, friends, or coworkers, it can be hard to keep track of who's in each group.
To avoid mixing up your text convos — while also adding some humor — consider giving each group chat its own distinct name. That way, you can easily identify each chat before accidentally sending a text message that may end up in the wrong hands — or, should I say, on the wrong screen.
Need some inspiration? I've got you covered! Read on for 107 iconic group-chat names that are sure to make you LOL, each separated by category.
Best Group-Chat Names For Families
Fam Bam
Keeping Up With the [Last Name]
House of [Last Name]
Modern Family
All in the Family
Full House
Family Ties
Fam Jam
Team [Last Name]
The Family Tree
We Are Family
Parental Control
The [Last Name] Bunch
The Incredibles
Meet the [Last Name]
Family Feud
Best Group-Chat Names For Friends
F.R.I.E.N.D.S.
Spice Girls
Charlie's Angels
7 Rings
Sisterhood of the Traveling Pants
Core Four
Squad Goals
The Heathers
Fab Five
The Clique
The Meme Team
Powerpuff Girls
The OGs
Girl Gang
The Keys to My Heart
The Plastics
The Breakfast Club
Chosen Family
Here and Queer
The Golden Girls
The Three Amigos
Freaks + Geeks
Tea Time
The Three Musketeers
Game of Phones
Cutie Pies
Dancing Queens
My Main Witches
Gossip Girls

Pretty Little Liars

Ride or Dies
Best Group-Chat Names For Coworkers
Employees of the Year
Performance Review
Is It Friday Yet?
When's Happy Hour?
The A-Team
Always Excelling
Teamwork Makes the Dream Work
Let's Chat
Coffee Crew
Work Wives
Watercooler Club
Let's Take This Offline
[Business] Partners in Crime
Workaholics
The Dream Team
Is It 5:00 Yet?
Werk
Best Group-Chat Names For Siblings
Sister, Sister
Schuyler Sisters
Brothers & Sisters
Brotherhood
Sibling Signals
Twisted Brothers
Sib Squad
The Bros
Soul Sistas
Best Group-Chat Names For Roommates
Home Sweet Home
Roomies
Members Only
No Landlords Allowed
World's Best Roommates
There's No Place Like Home
Best Group-Chat Names For Classmates
C's Gets Degrees
Life of Pi
Study Wars
Study Buddies
2 Cool 4 School
Real Housewives of [University]
Geek Squad

Saved by the Bell

Grapes of Math
Study Hall
Mathletes
A+ For Effort
A Class Act
Quad Squad
Study Squad
Best Group-Chat Names For Bridesmaids
Bride Tribe
Bride or Dies
The Chosen Ones
The Commitment Crew
Friends For Wife
Team Bride
We Take the Cake
The Bridal Bunch
Ring It On
Bridal Support Group
We Said Yes
I Do Crew
Bride Squad