10 Things You Need to Change About Your Digital Life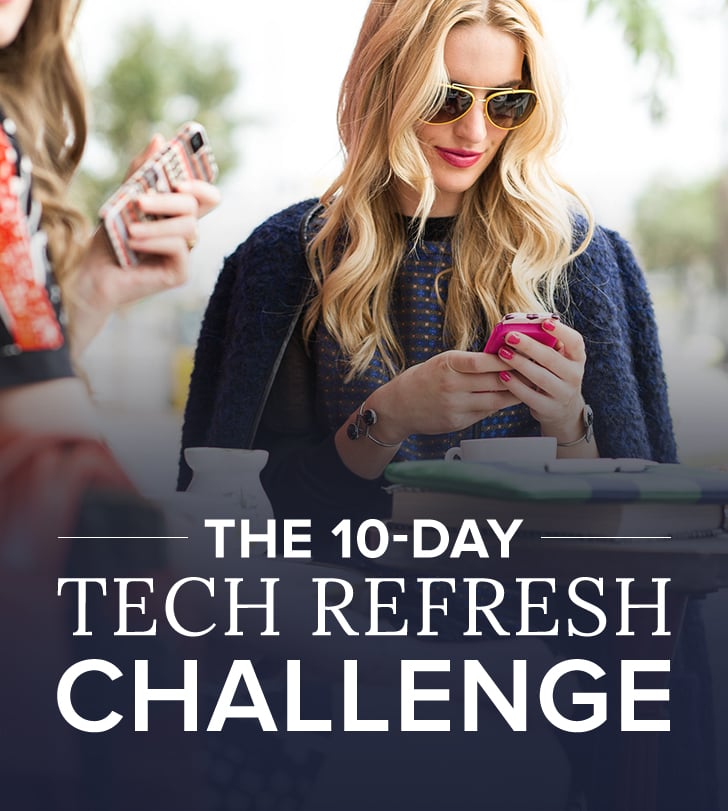 POPSUGAR Photography
POPSUGAR Photography
Ten days — that's all it takes to get your digital life back on track. Whether you haven't cleaned your phone in months (hey, we're not judging) or have a password that's way too easy to guess, this nonintimidating plan will help you clean up and kick off a fresh start. Let us know how it goes, will you?
Day 1
Remove cases from your phone and laptop and clean the surfaces.
Day 2
Delete apps you don't use.
Day 3
Organize your email inbox efficiently.
Day 4
Clean those grimy earbuds.
Day 5
Delete useless photos from your camera roll and SD cards.
Day 6
Make your passwords hacker-proof.
Day 7
Back up your data on an external hard drive.
Day 8
Install any computer system updates.
Day 9
Clean up your desktop by organizing folders.
Day 10
Use cable organizers to declutter your desk, or go wireless.