Give Your Instagram Stories Some Festive Flair With These Adorable Stickers — Available Now!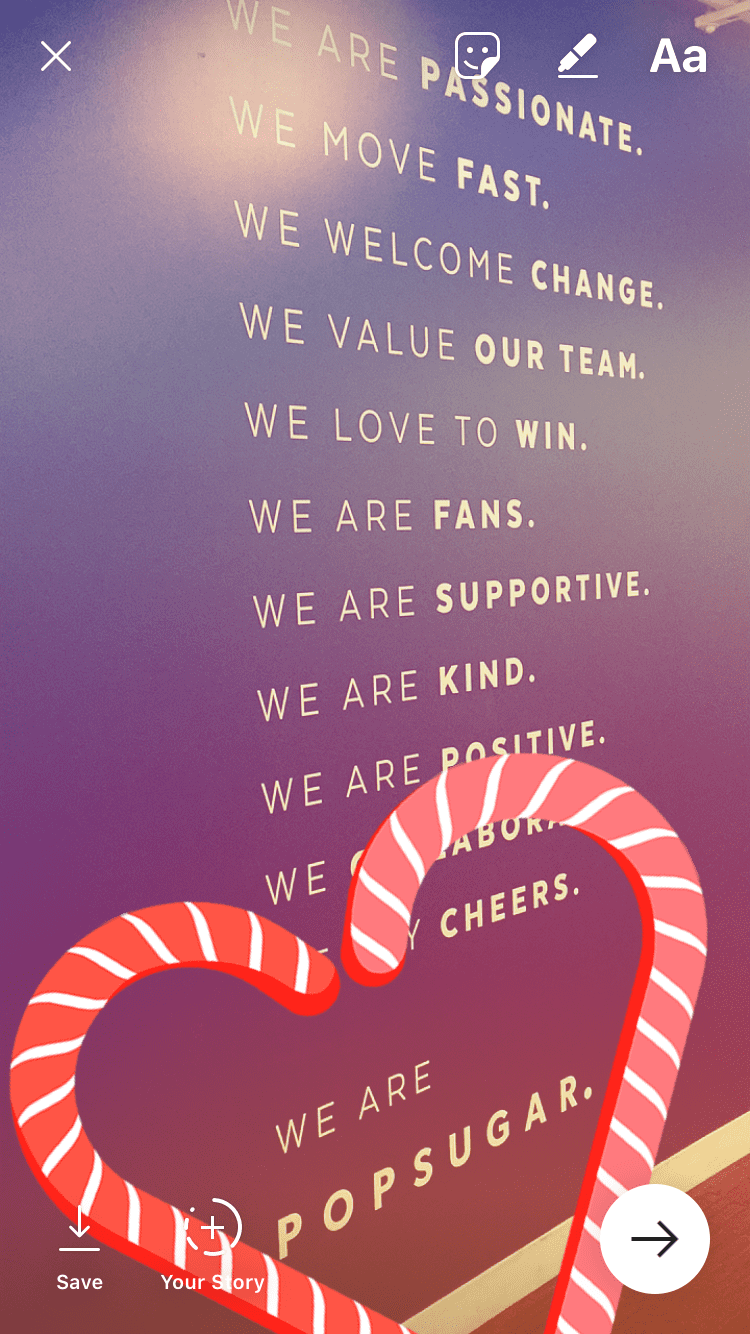 Since launching its Stories function in August, Instagram has continued to improve it with fun features and aesthetically pleasing filters. Now, the app has unveiled new stickers that are appropriately holiday themed — for now, at least. The inclusion of stickers will seem familiar to Snapchat users — however, Instagram builds upon Snapchat's model with the addition of special weather, location, and time stickers. Look ahead for a step-by-step guide to using the new stickers. (PS Make sure to tap on each sticker you select for a fun surprise.)
01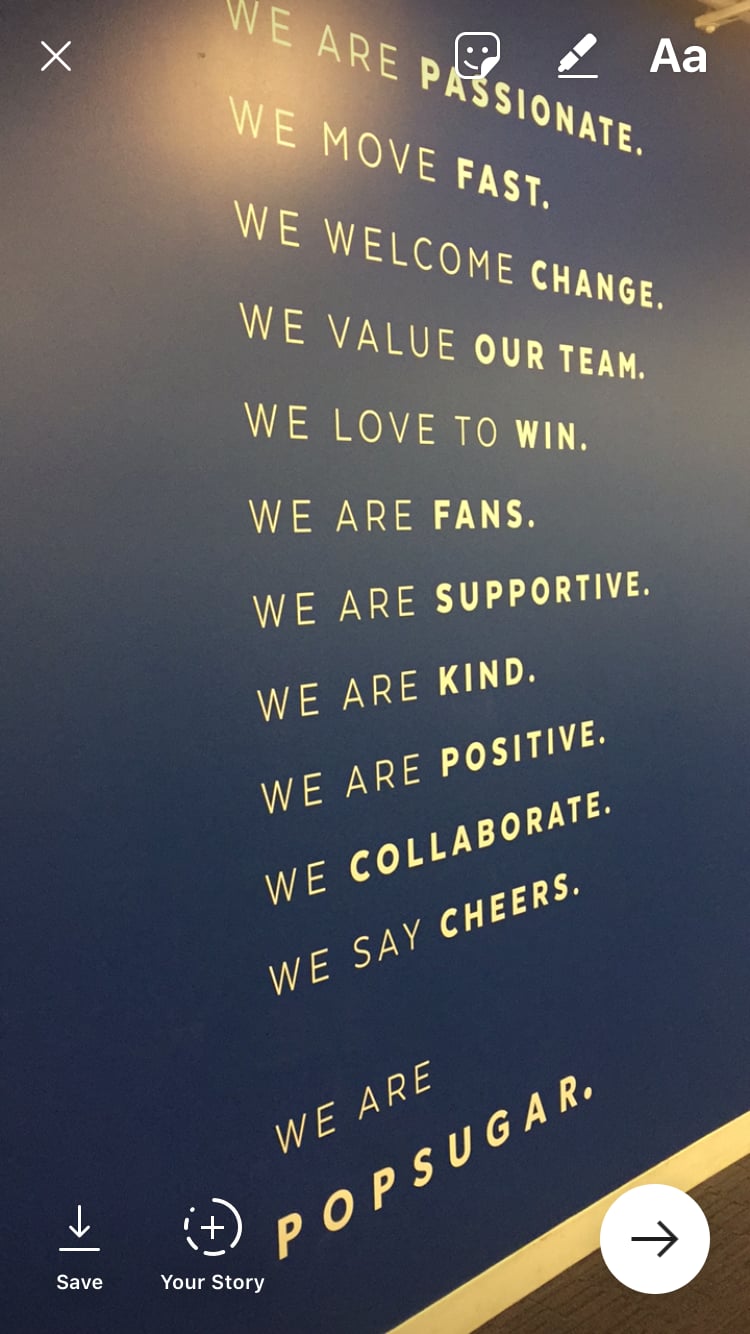 Start by taking a picture or video for your Story.
If you've been using Instagram Stories, this should be pretty easy! If you still need some guidance, though, click here.
02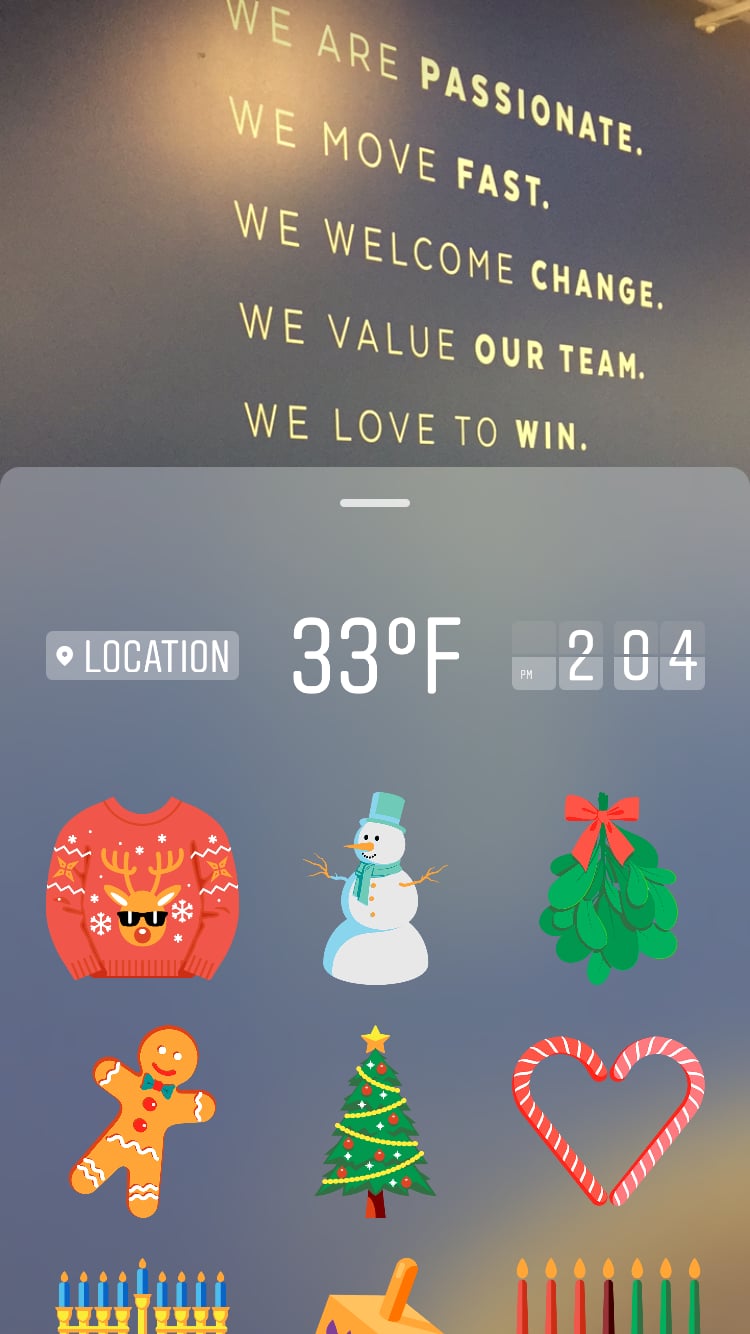 Click on the smiley face icon in the upper right-hand corner.
A menu will then appear displaying the different stickers you're able to use. Right now, the stickers are predominately holiday-inspired — however, they will change seasonally.
03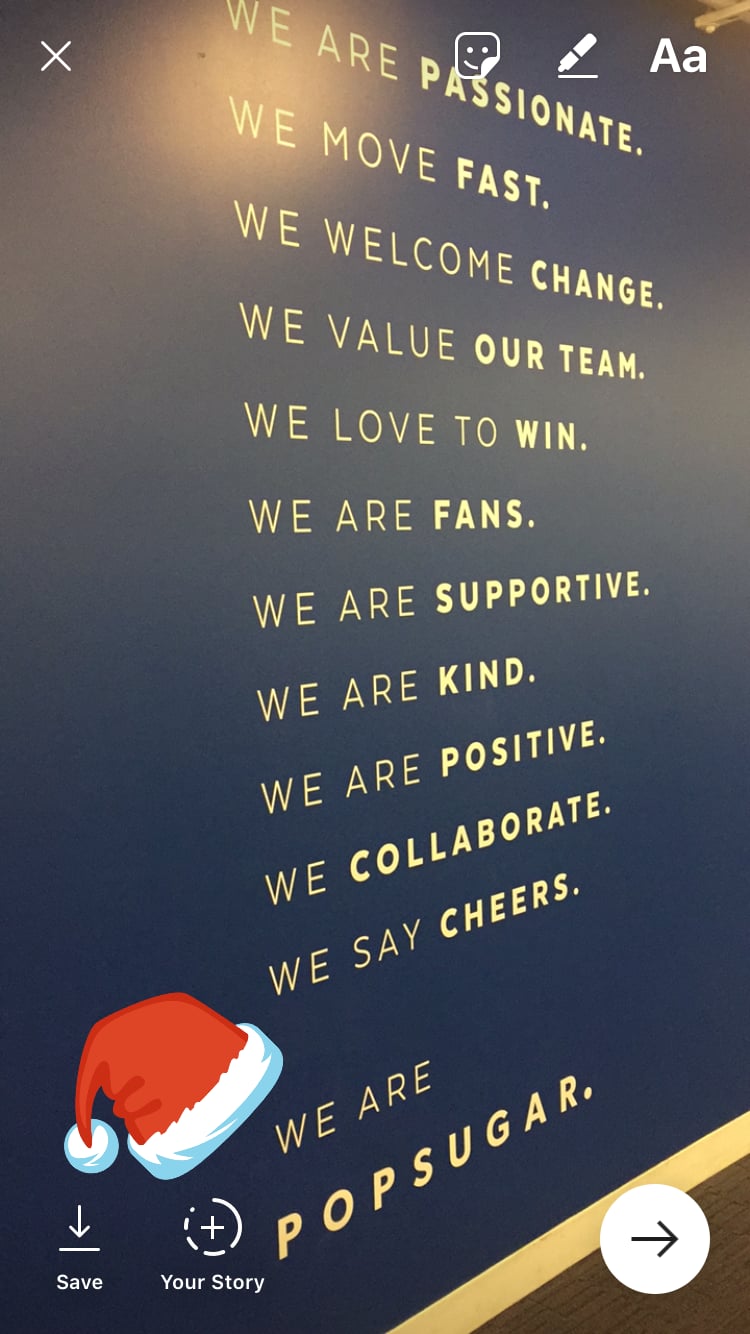 04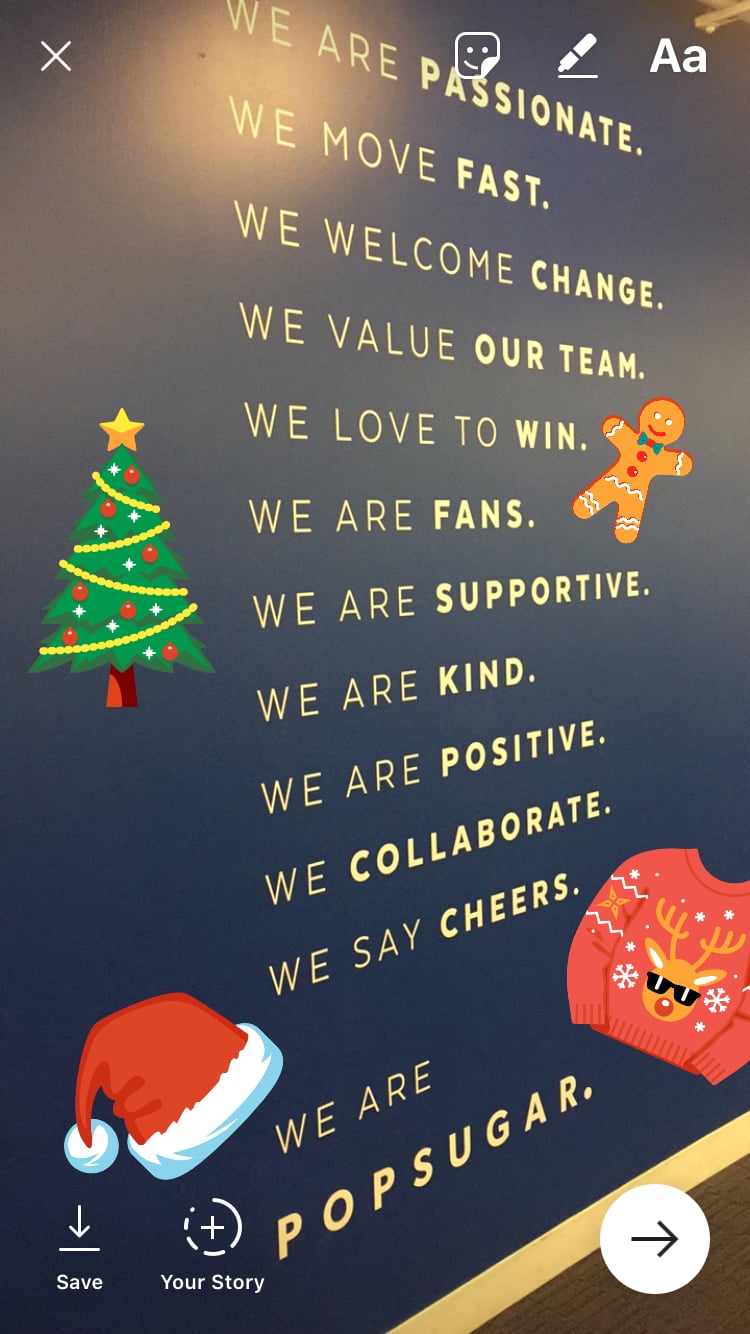 Click on the sticker of your choice.
By clicking on the one you like, a sticker will then appear on your photo. You can alter the size of the sticker by using two fingers to zoom in or out, as you normally would on an iPhone. You can also easily move the sticker around by dragging it.
05
There's also a geotag sticker!
In addition to the current holiday stickers, Instagram offers a special location sticker. Simply click on the location sticker in the menu and select your current location.
06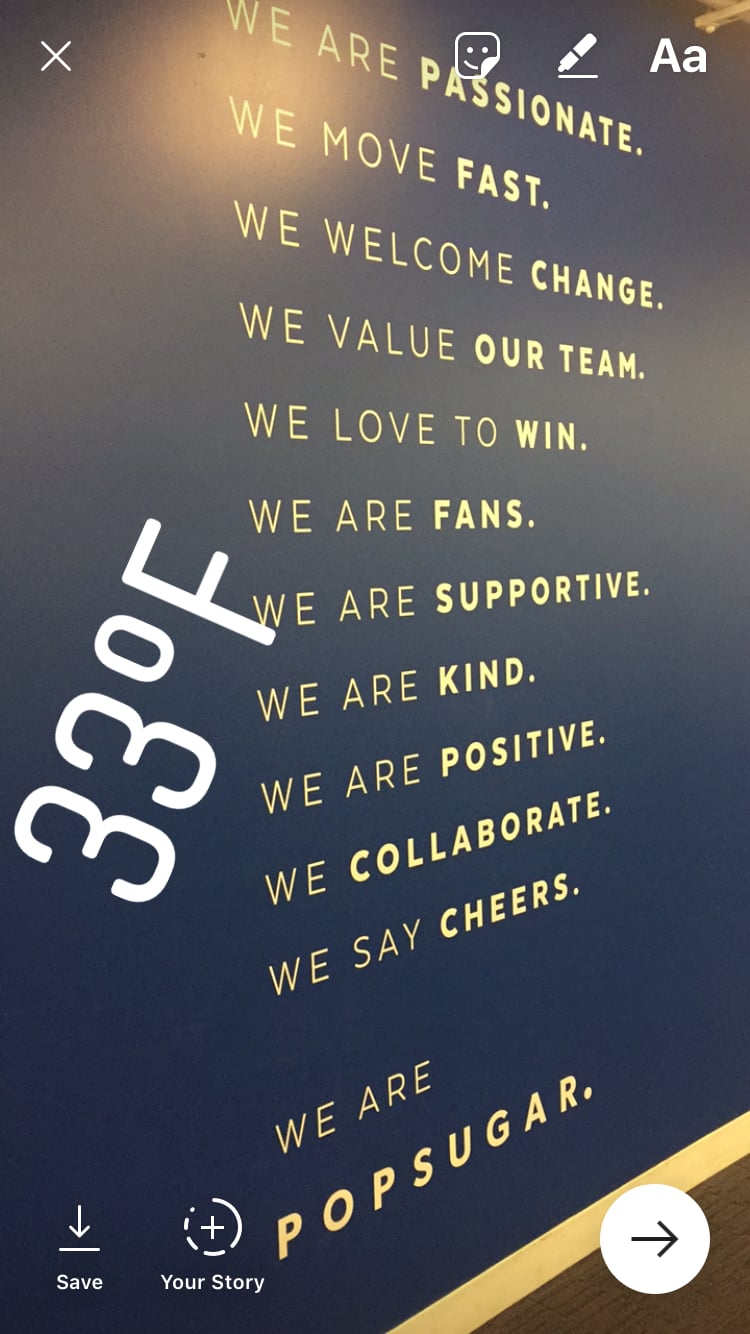 You can also show your friends how cold you are this Winter.
There's also a sticker that displays the weather for wherever you are. While the sticker displayed is the default one, you can also click on the sticker to instead display a drawing of a sun that displays the temperature beneath it.
07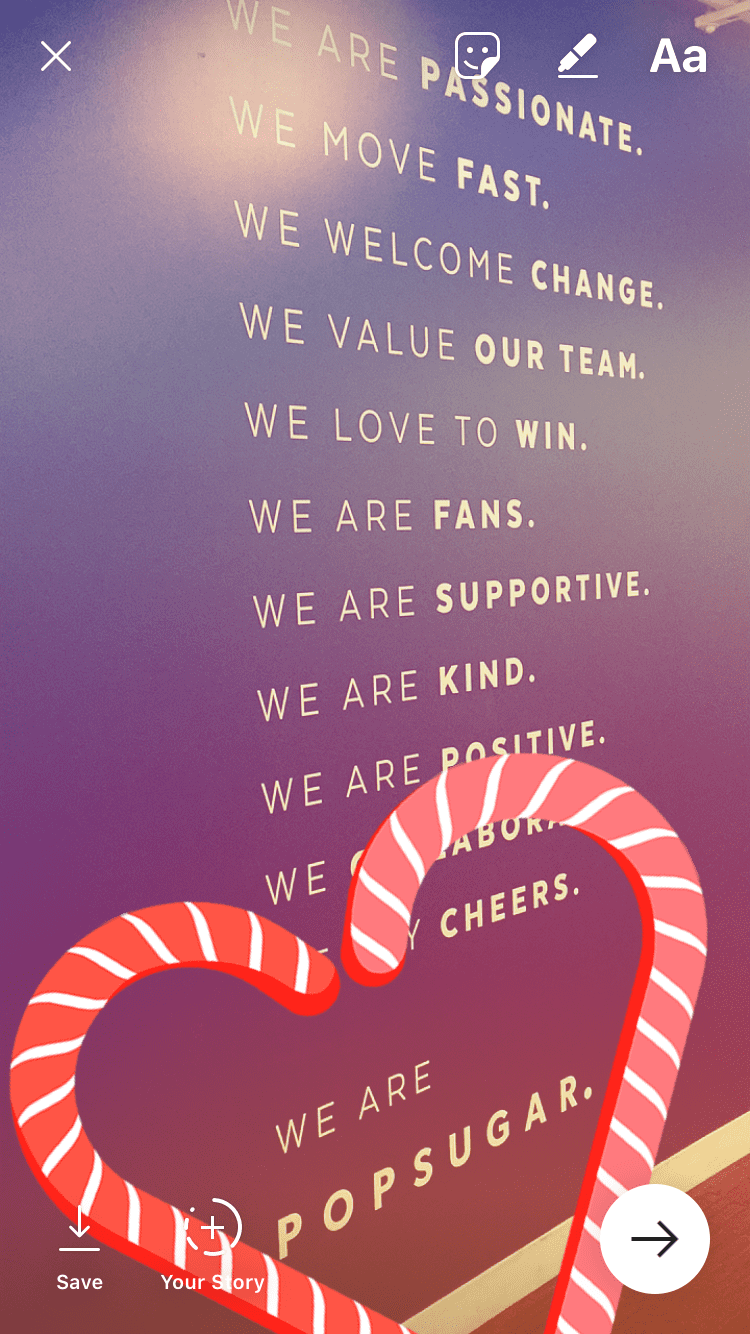 We're pretty smitten with this new addition.