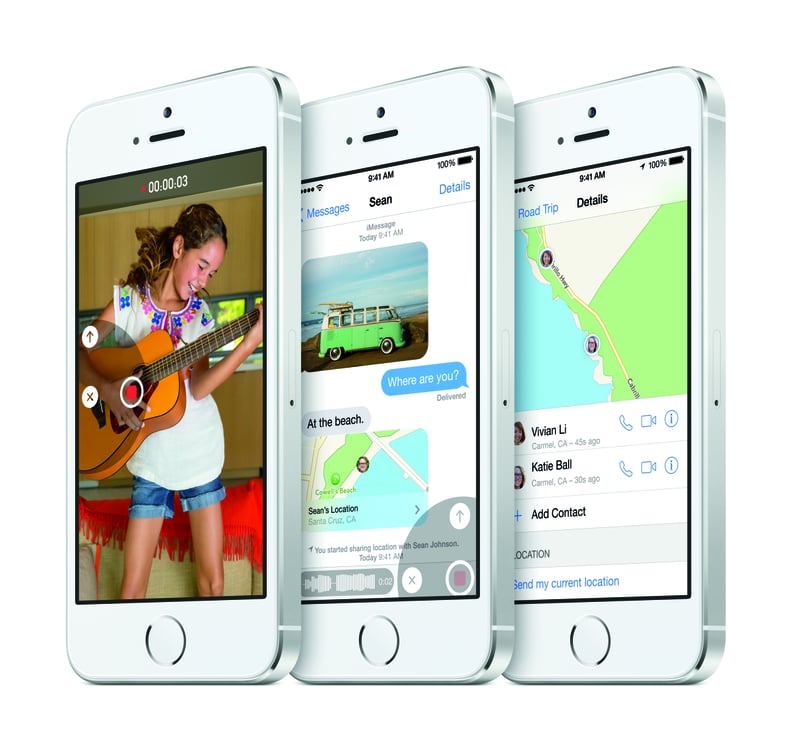 We learned about iOS 8 back in June, and now following Apple's big event last week, the software is officially available to iPhones (4S and up) and iPads Wednesday, Sept. 17. So, what can you expect from the new mobile operating system? A slew of new features and what promises to be the best update for avid texters ever.
A summary:
Group texting — Name your group messaging thread something like "Road Trip," "AP Chemistry," or — our fave — "Girls' Night Out." Send audio snippets or video messages, as well as selfies, with new shortcut icons down at the bottom. One of the most notable features is "Do Not Disturb" for group MMS, which lets you turn off notifications for threads that are too noisy during the day. You can also leave a group thread when you've had enough. The new features are restricted to iMessage (iPhone to iPhone) users.
Self-destructing messages and shared location — Temporarily share where you are (for an hour, a day, etc.) with someone via iMessage. If you don't want to leave a paper trail, you can also send a self-destructing message.
Predictive texting — iOS 8 can now predict the words it thinks you're typing. Everyone who had an old-school Nokia was like, "Yes, Apple, we know what T9 predictive text is."
Health — Well, this announcement was slightly different than what we expected. Instead of Healthbook, Apple unveiled Health, an app that works with third-party fitness-focused apps like Nike+ and Jawbone Up to bring all of your health data together. Through a partnership with the Mayo Clinic, HealthKit can reach out to doctors proactively on your behalf.
Enhanced search — The search function (pulling down in the middle of the homescreen) is now better than ever. Type in the name of an app, and if you don't have it, you'll get a shortcut to the App Store link. It can also pull up restaurants and locations in Maps.
Photo editing — The Photos app for iOS 8 now has more editing tools than ever. Adjust color, brightness, contrast, exposure, highlights, shadows, skin tones, and more.
Double-Tap for favorites — Double-tapping on the home button (you know, the iPhone's only button) will show favorite contacts with shortcuts to contact them, in addition to most-recently used apps.
Family sharing — Up to six family members can share iTunes purchases, calendars, reminders, photos, and Find My Friends locations. The new feature also allows children to request app purchases, with a notification that will pop up remotely on the parent's phone.
iOS 8 is evolutionary, rather than revolutionary, but we're still excited about these updates.. Scroll down to preview iOS 8 in pictures! Source: Apple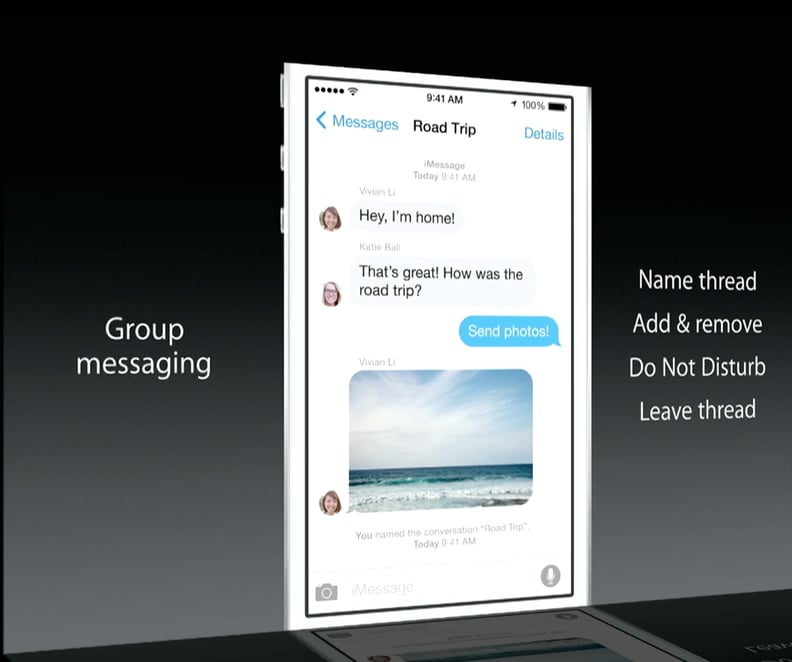 iOS 8 Group Messaging Features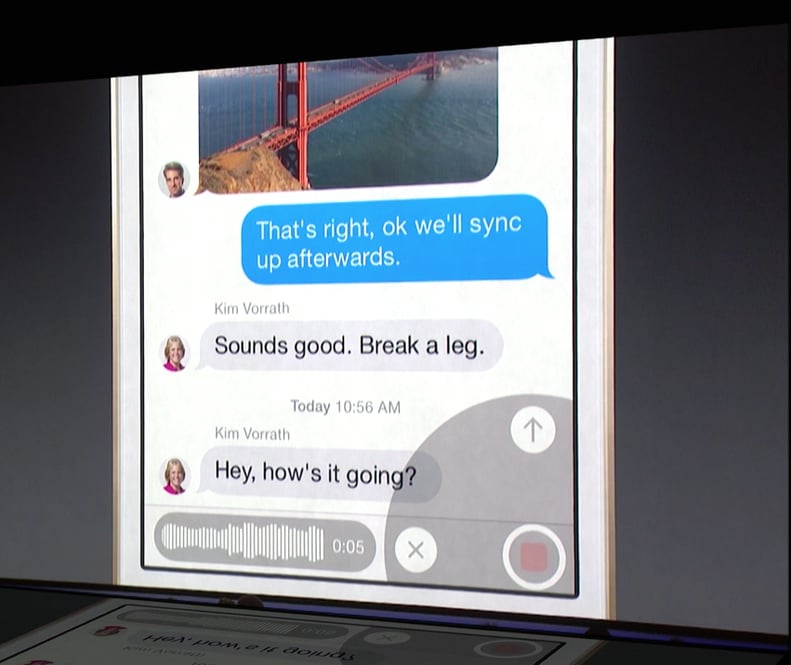 Sending a Voice Message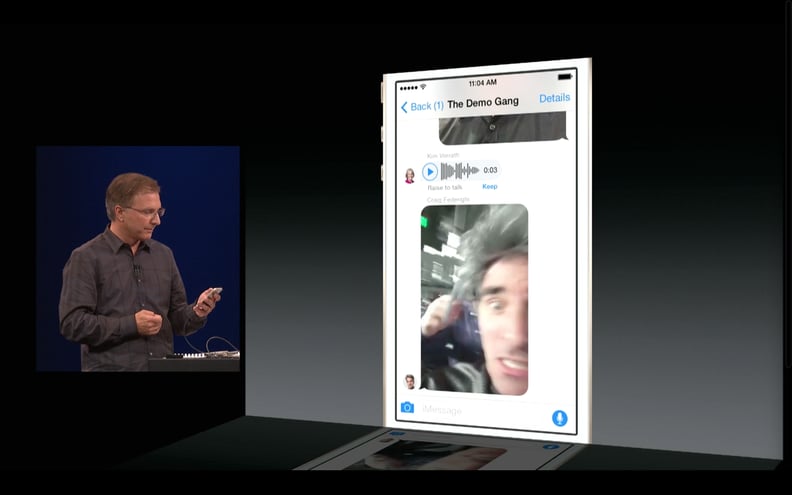 Sending Video in Group Texts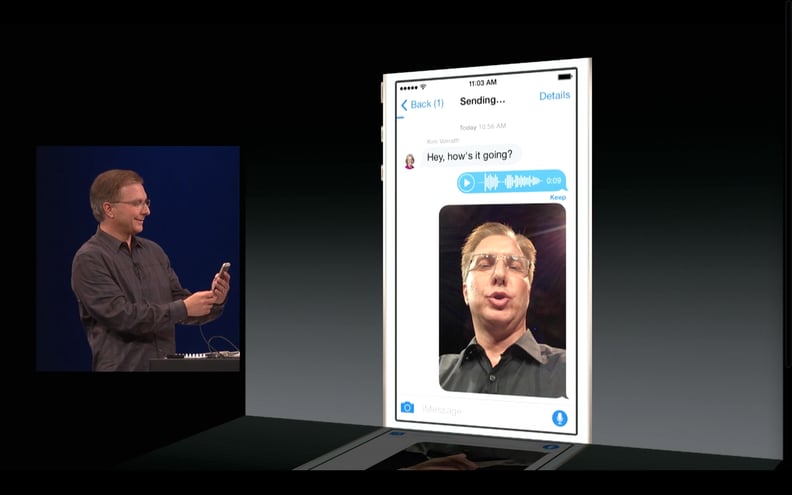 Sending Selfies From Group Texts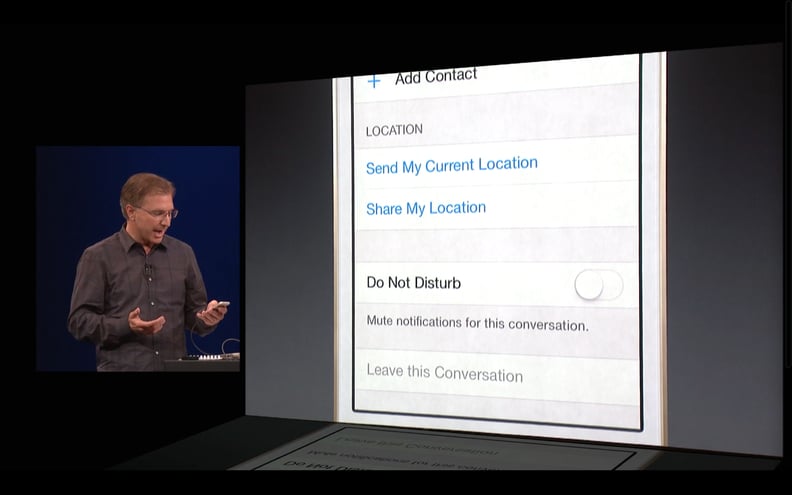 Enabling "Do Not Disturb" For Group Texts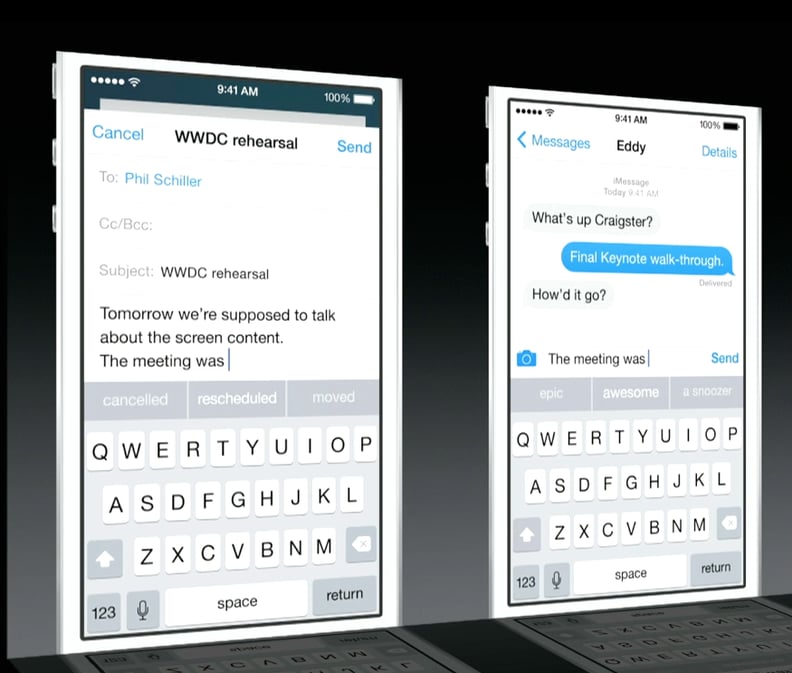 Predictive Texts For Group MMS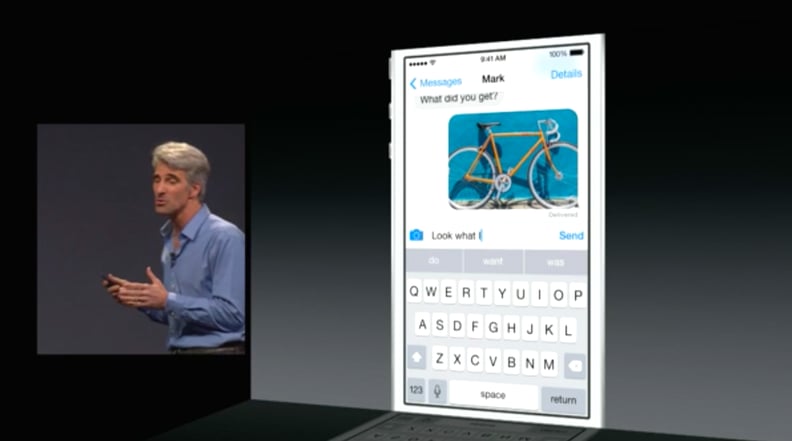 Predictive Text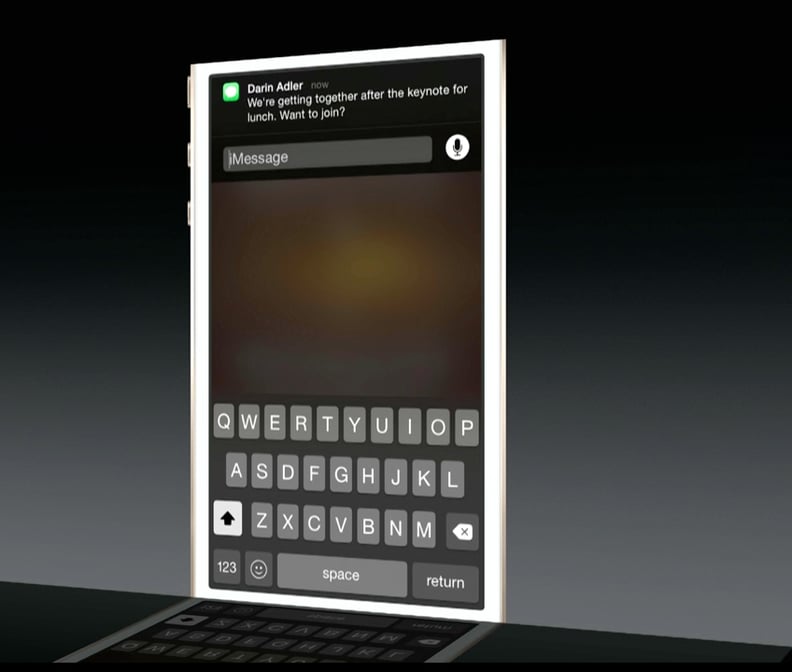 Respond to Texts From Notification Center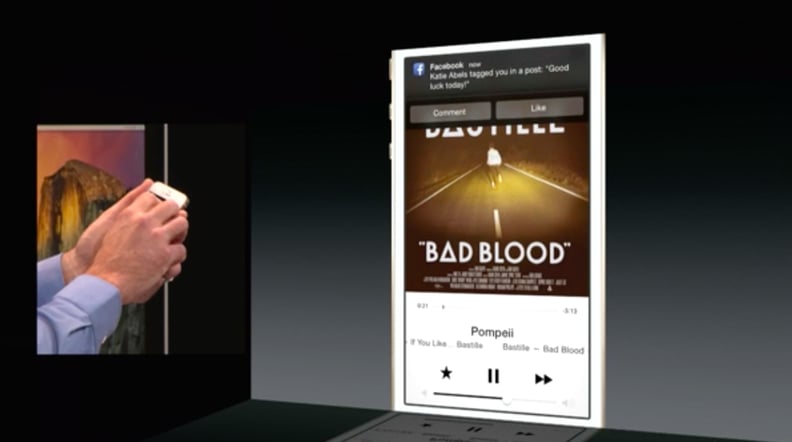 Updated Notification Pull-Down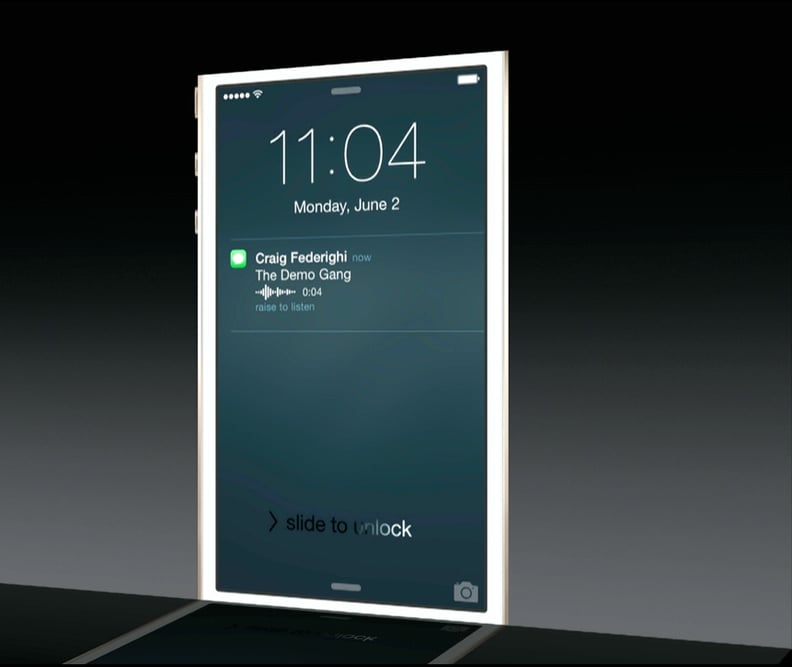 New Notifications For Audio Texts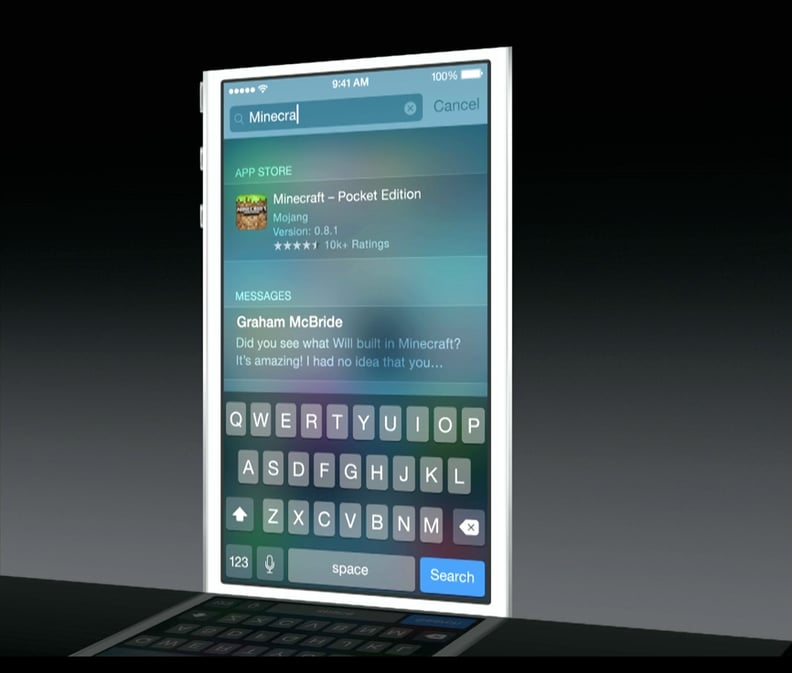 Enhanced Search — Apps in App Store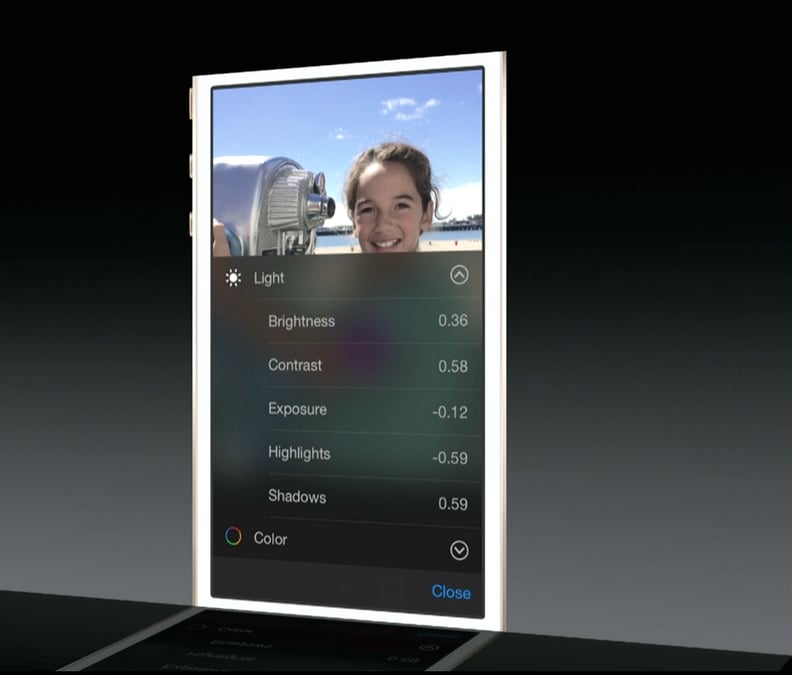 Built-In Photo-Editing Features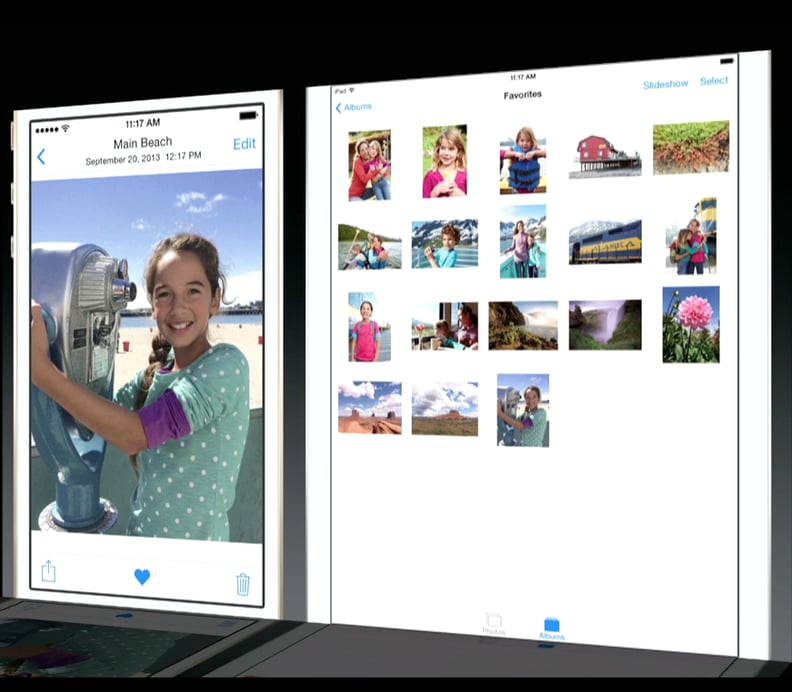 iCloud Drive — See Favorites Between Devices in Real Time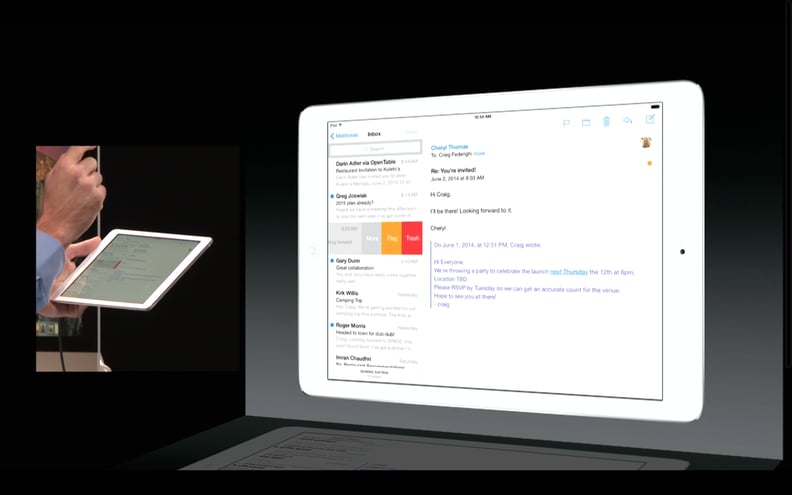 Mail: Swipe to Delete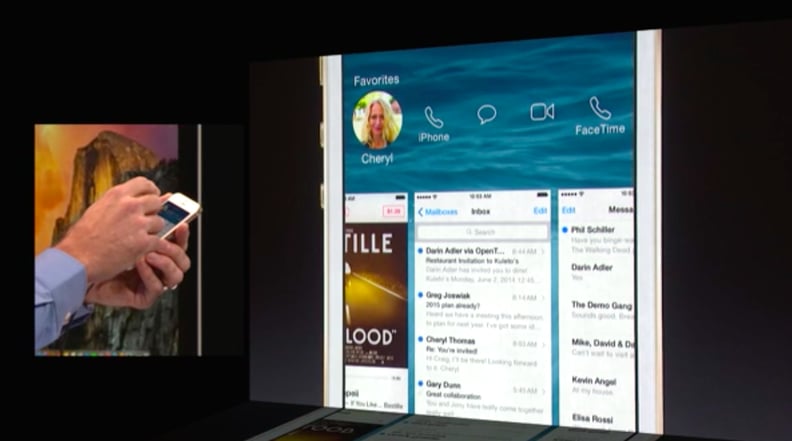 Double-Tap For Favorites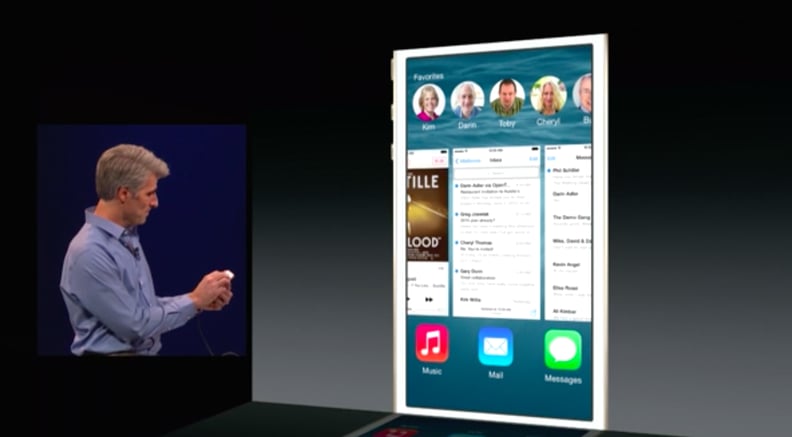 Double-Tap For Favorites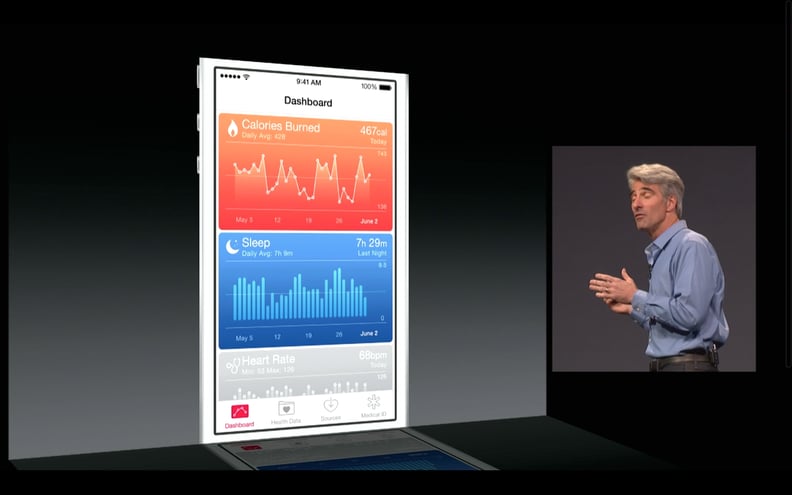 HealthKit Dashboard