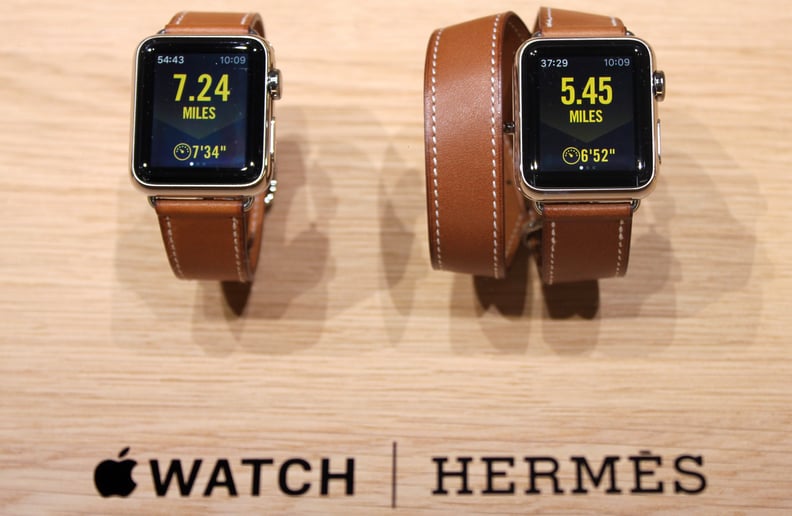 POPSUGAR Photography | Lisette Mejia
POPSUGAR Photography | Lisette Mejia
When Apple first released the iconic Hermès Apple Watch model last Fall, people fell in love with the elegant collection. Since its release, the company has continued to make it more available and lucrative to buy. On April 19, it'll become even easier to spruce up any Apple Watch you own, as you'll finally be able to buy the Hermès bands alone.
Additionally, new single and double tour bands will be released in Bleu Paon (green), Bleu Saphir (blue), Blanc (white), and Feu (orange), reports Elle. The prices are as follows: single tour band ($340), double tour band ($490), and brown leather cuff band ($690), according to TechCrunch.
You can purchase the new bands through Apple's website and stores. As a reminder, don't forget you can buy a Hermès Apple Watch on both Hermès's and Apple's websites for anywhere from $1,100 to $1,500, depending on which leather band you choose: the single, double, or cuff.
Back in January, Apple also released a collection of bands that are both colorful and neutral and include a (Product)Red model and gold and rose-gold finishes for the aluminum version that cost the same as the rest of the Sport lineup. In March, the company also announced a new Apple Watch sport band and colors. Apple is probably hoping the increased options will appeal to consumers who use traditional watches to make fashion statements on their wrists. Ahead, check out photos of the Hermès Watch as well as new bands and finishes for the standard Apple Watch.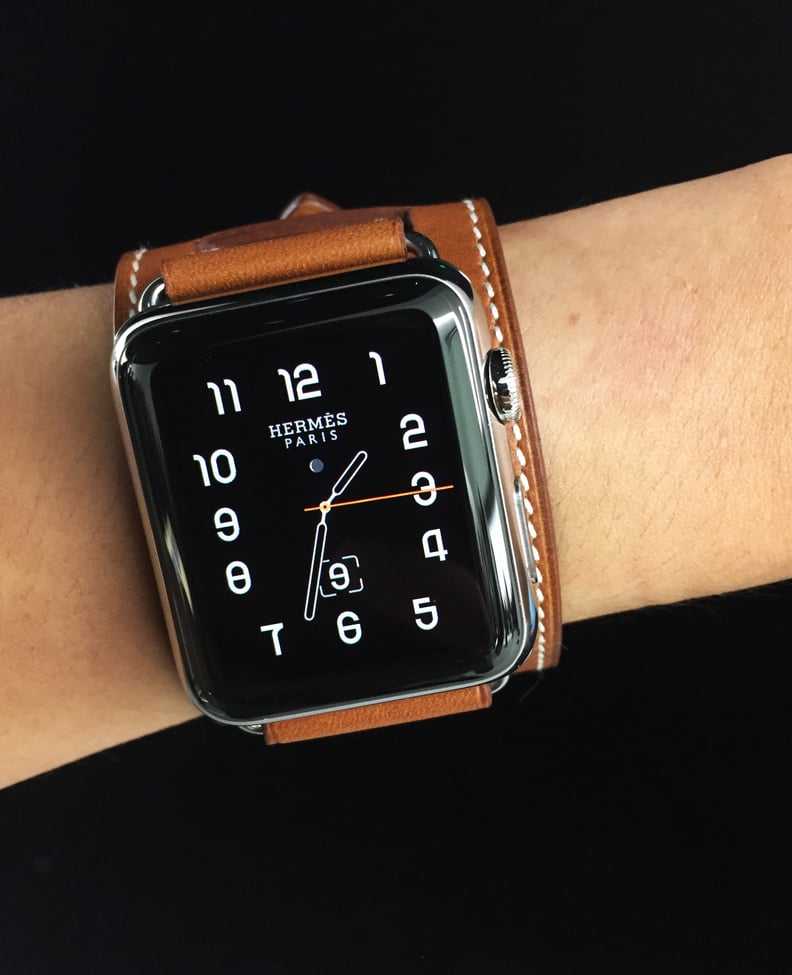 We got close with the Hermès Watch.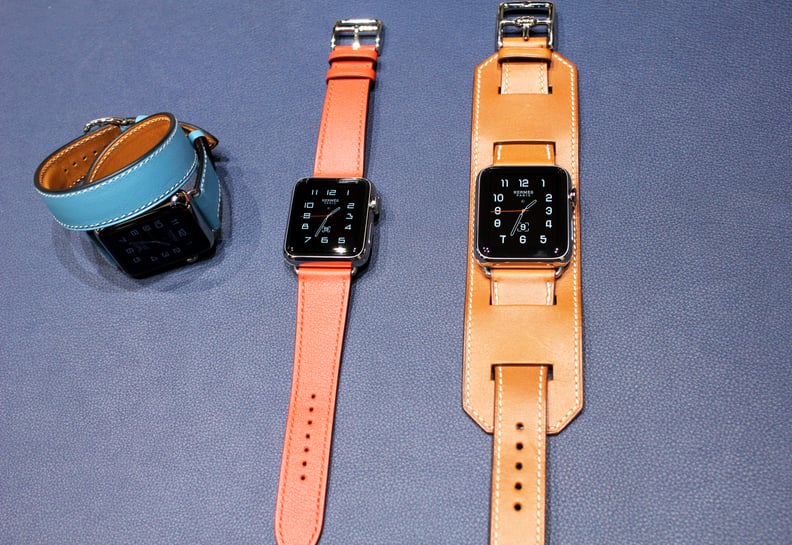 It comes in three different band types.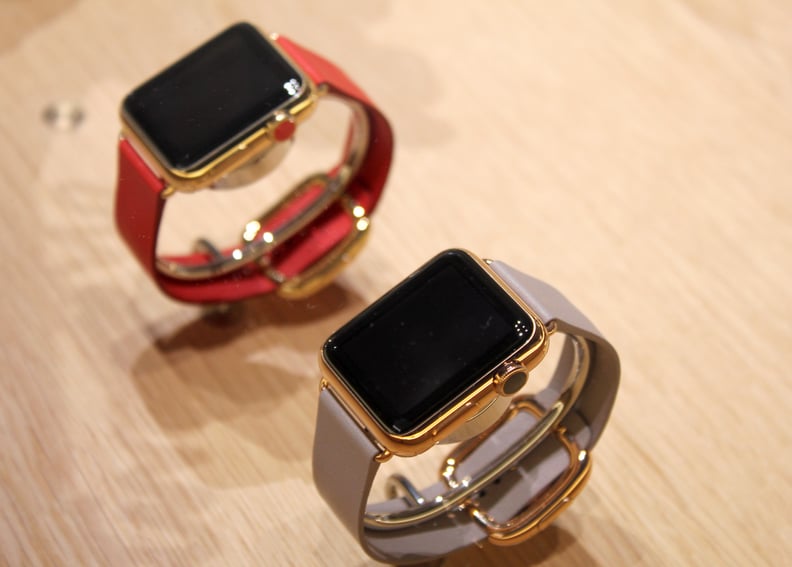 The new gold finishes for the Sport edition.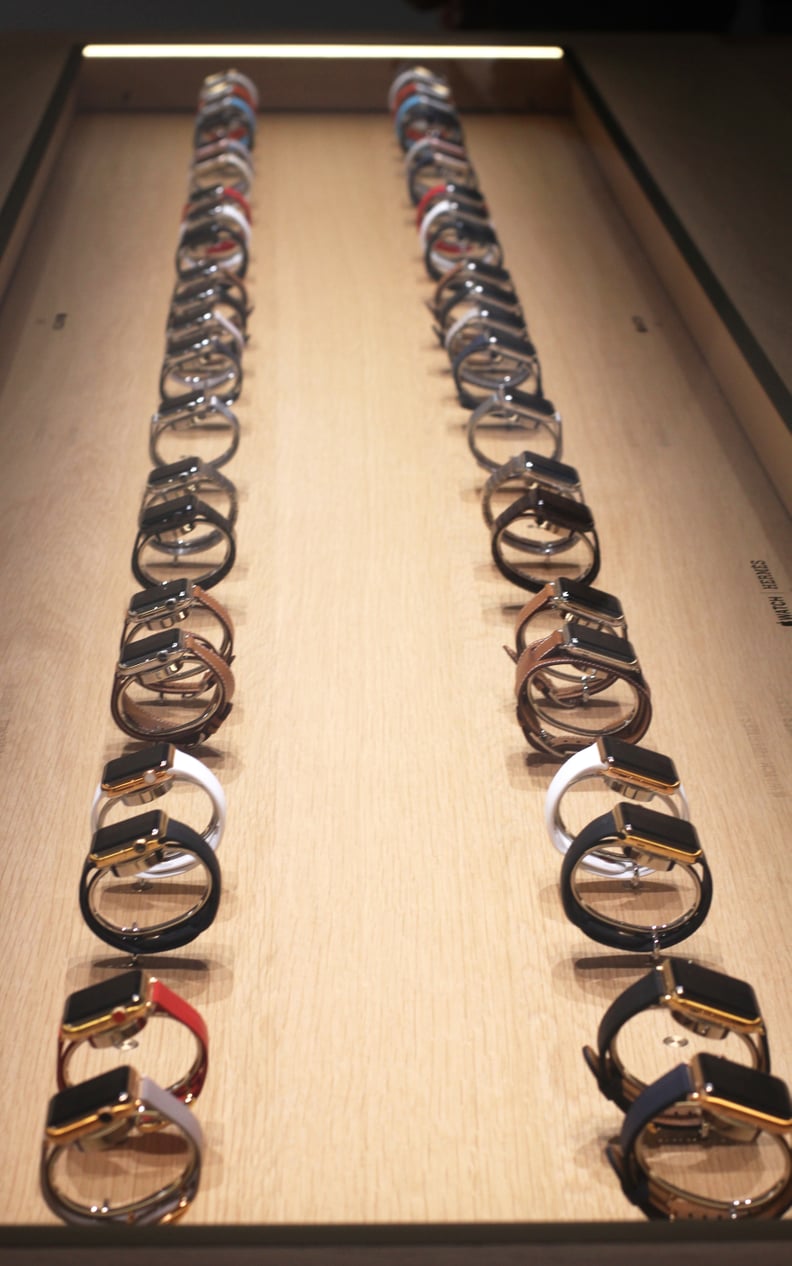 All the new bands, including colors like red and navy.
Apple's announcement of the Hermès Watch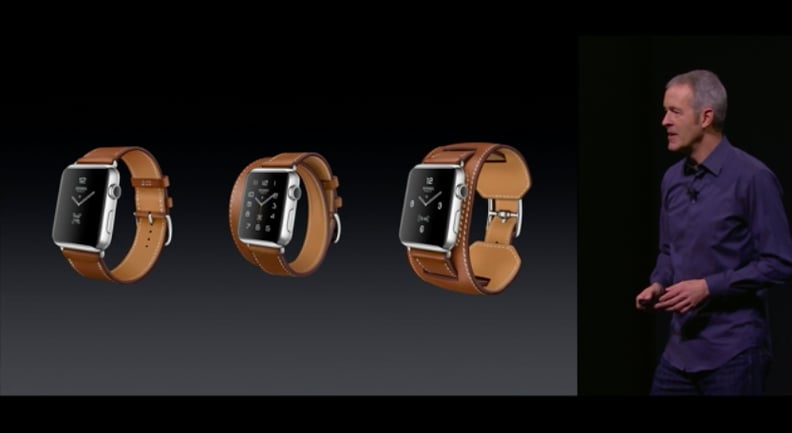 More standard Watch options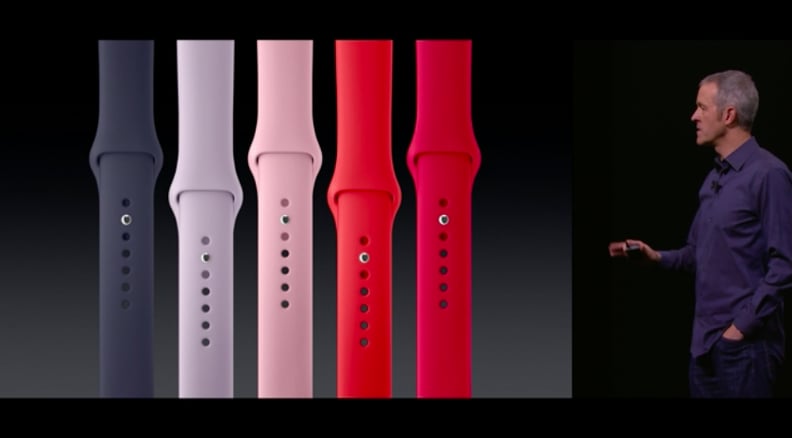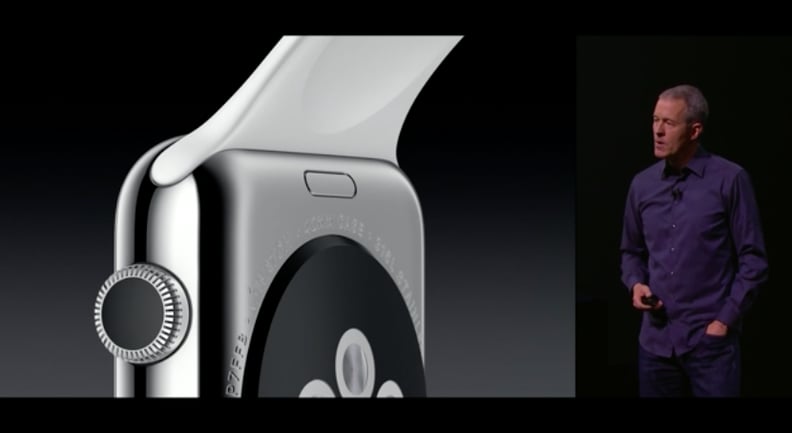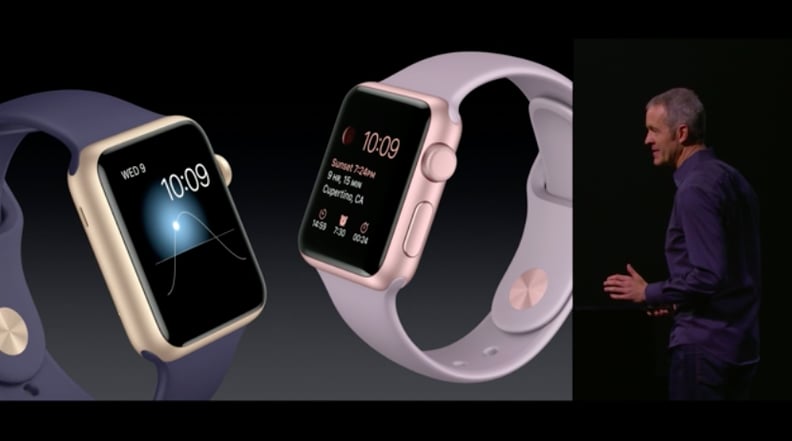 Apple's presentation of the gold and rose gold finishes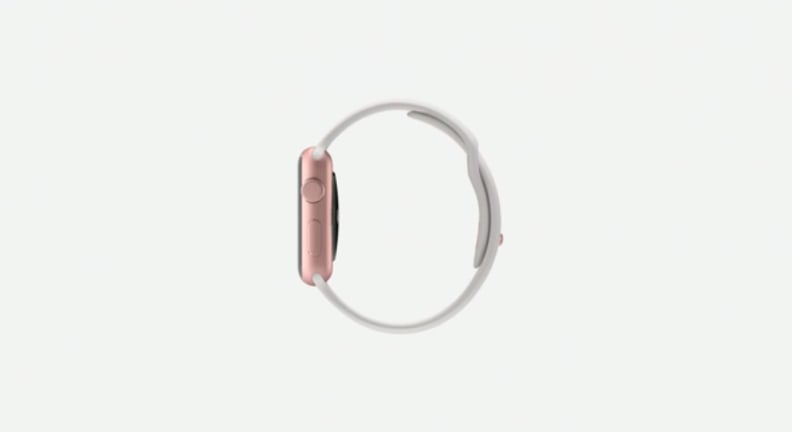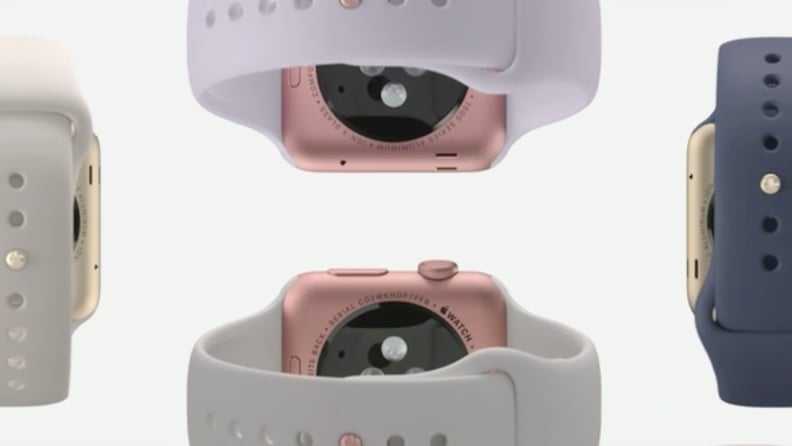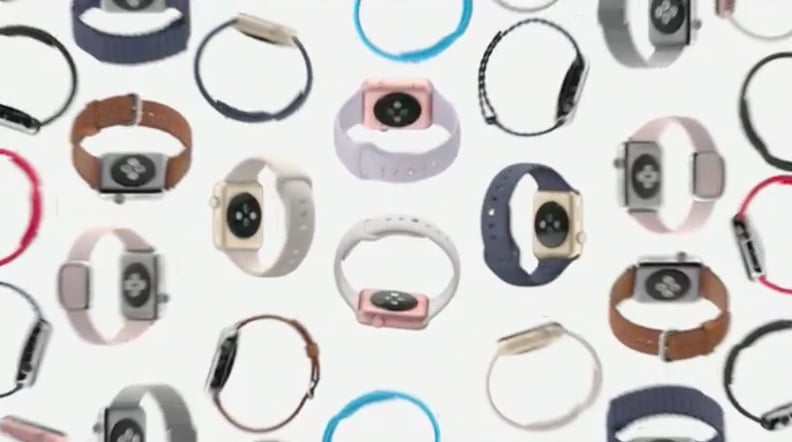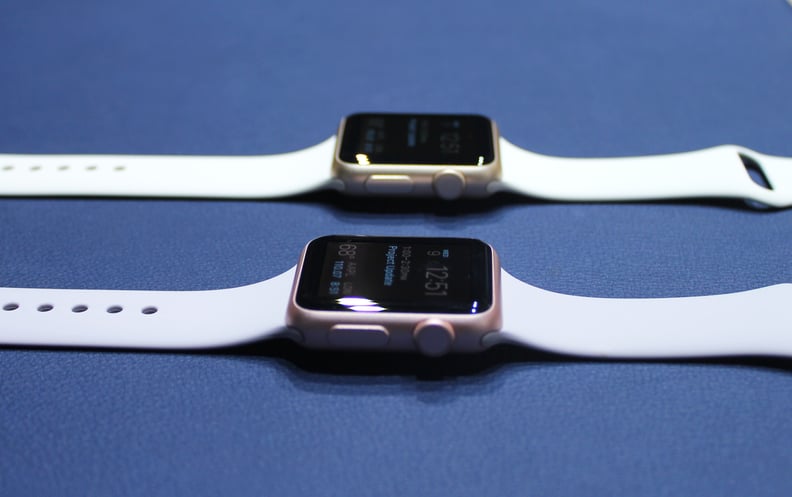 The rose gold and gold finishes.