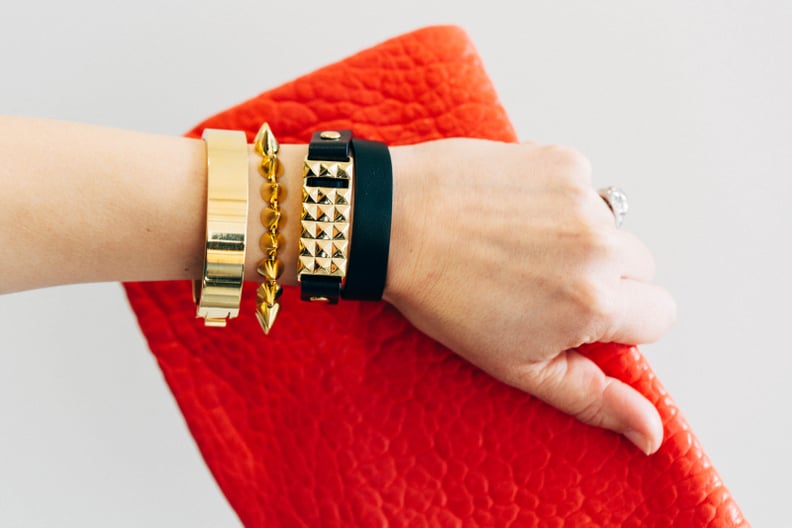 As POPSUGAR editors, we independently select and write about stuff we love and think you'll like too. If you buy a product we have recommended, we may receive affiliate commission, which in turn supports our work.
This month, we're going to help you express amour the techie way. From an emoticon-bearing t-shirt that'll tickle your valentine to a meaningful card that reminds 'em why love trumps Instagram, these gifts will definitely make hearts soar. Treat your other half (whether it be a partner in life or a BFF) to something that'll touch their nerdy side.
21st-Century Card
This card ($4) is a little too real. It's also the perfect reminder this Valentine's Day to put down the phone and make face time a priority.
— Lisette Mejia, assistant editor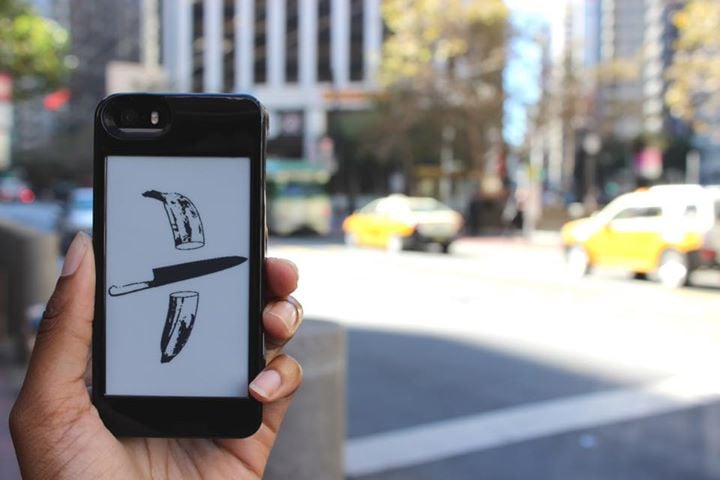 popSLATE Phone Case
This is magic in an iPhone case. The popSLATE ($129) for iPhone 5, 5S, and 6 protects your phone just like other cases, but it also gives that phone a second screen without killing battery life. The popSLATE app lets you put vital information on the popSLATE eink case screen that resides on the back of your phone. Send maps, boarding passes, to-do lists, or even the photos that get you through the day to the popSLATE screen, and don't give a second thought to how much "regular phone" battery you're using.
— Kelly Schwarze, associate editor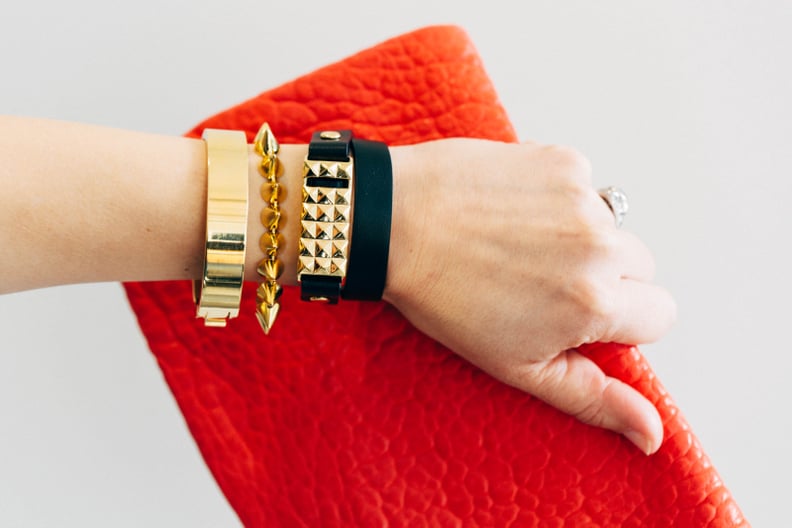 Fitbit Stud Bracelet
I don't mind rocking the Fitbit when I'm going for a run, but when it comes to wearing the activity tracker during the day, I'd like to keep it a little more discreet. Enter: Bezels & Bytes, a new line of Fitbit Flex fashion featuring beautiful stud bracelets (seen here, $78) and stunning pendant necklaces ($88). This particular bracelet features 12K gold studs and a black leather band. Unfortunately, the Flex isn't included. The chic jewelry is now up for grabs on Indiegogo, where the company has raised $16K of $20K, with over 20 days left to go. Go support if you dig 'em!
— Nicole Nguyen, assistant editor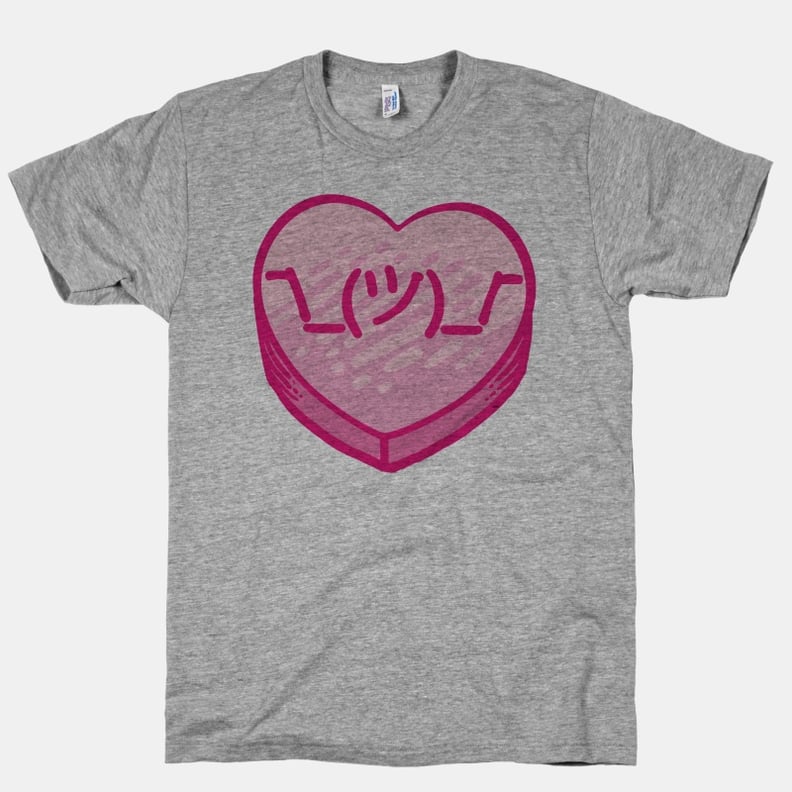 Shrug Conversation Heart Tee
If Valentine's Day has you seeing more shrugging emoticons than cupid's arrows, Look Human's Shrug Heart Tee ($23) needs to be in your wardrobe's rotation all month long. Need a response for when someone asks what you're doing this Feb. 14? Just point to the tee. *shrug*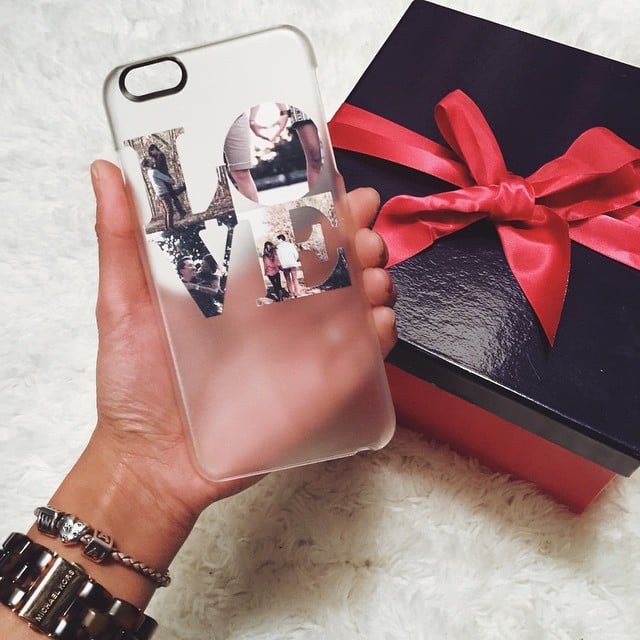 "LOVE" Custom Case
Make this V-Day personal with Casetify's custom smartphone cases. This "LOVE" pattern ($40 for iPhone 6 snap case) is perfectly bold yet minimalist. Just pick four photos from your computer or straight from your Instagram and Facebook accounts. Casetify makes it really easy to edit and preview the design online!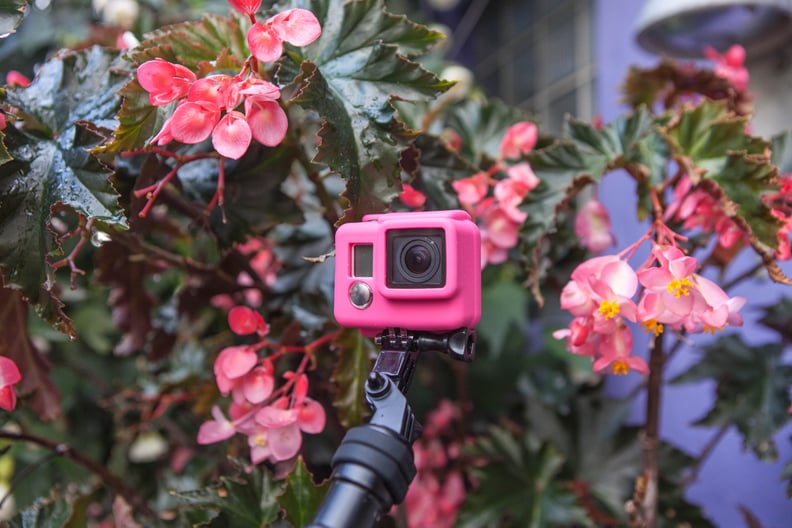 Colorful Cover For GoPro
I finally got a GoPro this Christmas, and these silicone cases ($20) are the perfect way to add a pop of fun to the camera. They also come in white and green.